State of the Art
Inside the Hamilton home of Rebecca Belleville, education coordinator for the Baltimore Office of Promotion & the Arts.
MOVING ON: My husband and I lived in Bolton Hill for the past seven years, and moved to this house about a year and a half ago. We liked this area because you could buy a single-family home and it was one of the only parts of the city that was racially diverse. When we bought the house, it had basically been flipped and remodeled, so all we've done is re-paint and replace the pillars on the front porch.
LISTEN TO YOUR ART: Different contemporary artists inspire me. I research art and art history all the time.
PLAYING FAVORITES: I like to use certain products like Farrow & Ball or Benjamin Moore paints, because I like their quality and viscosity. The ceiling in the living room is painted with Farrow & Ball's "arsenic" color, which is a historical hue that the impressionists used. It actually used to be poisonous, so Farrow & Ball reproduced it in an obviously nonpoisonous capacity.
FOLLOW ALONG: A lot of my style is based off of my understanding of art history, but I definitely look at blogs like Design Sponge. I also follow a lot of people on Instagram, like Emily Henderson—she's a stylist for Target—and Justina Blakeney.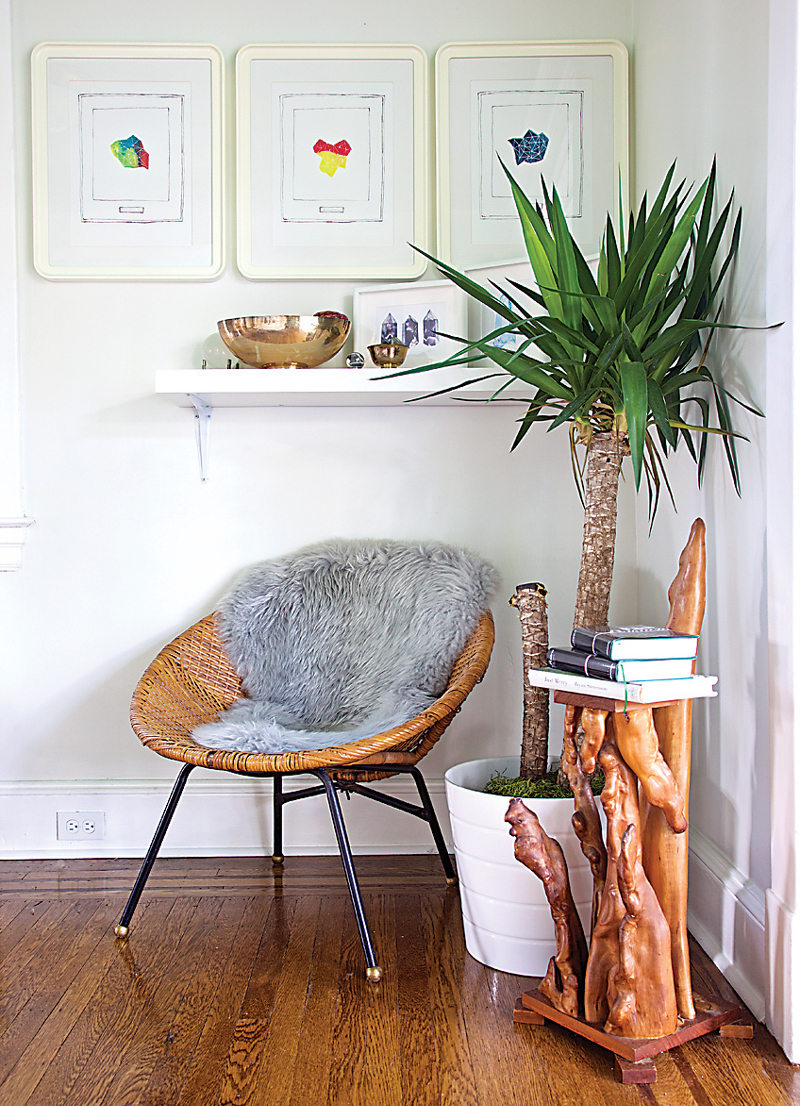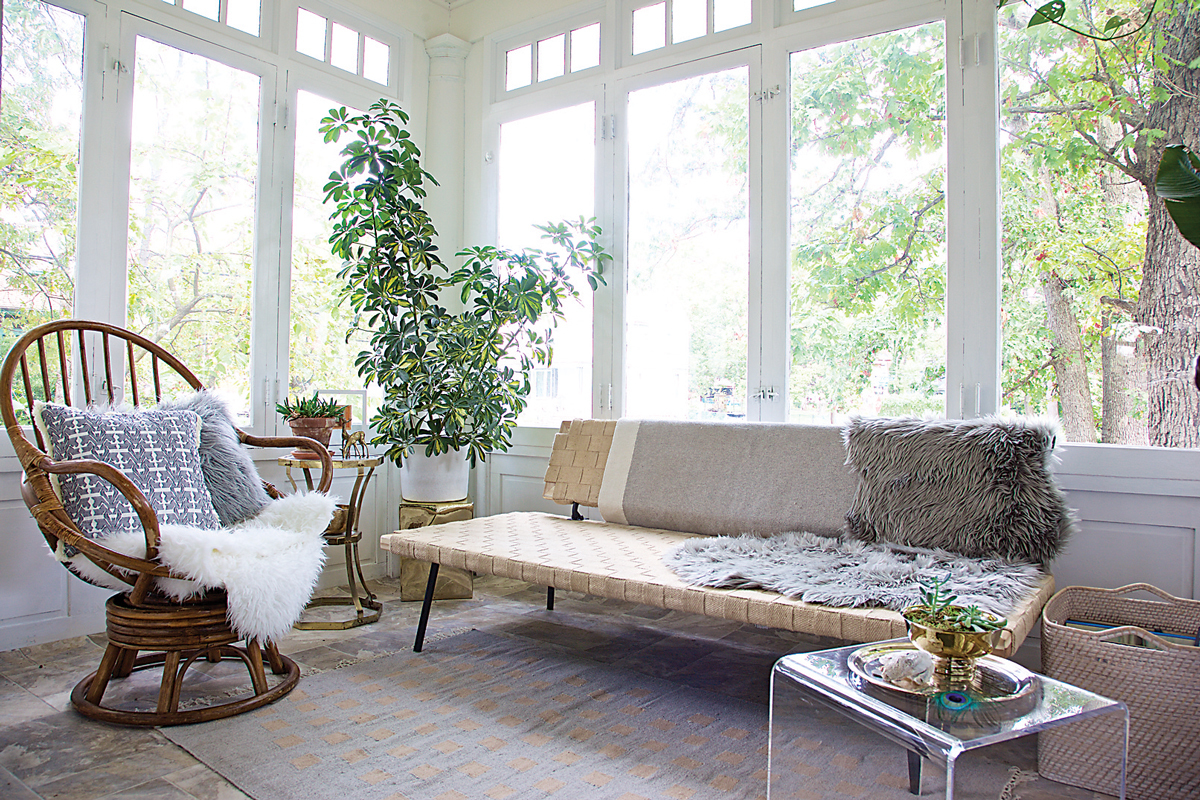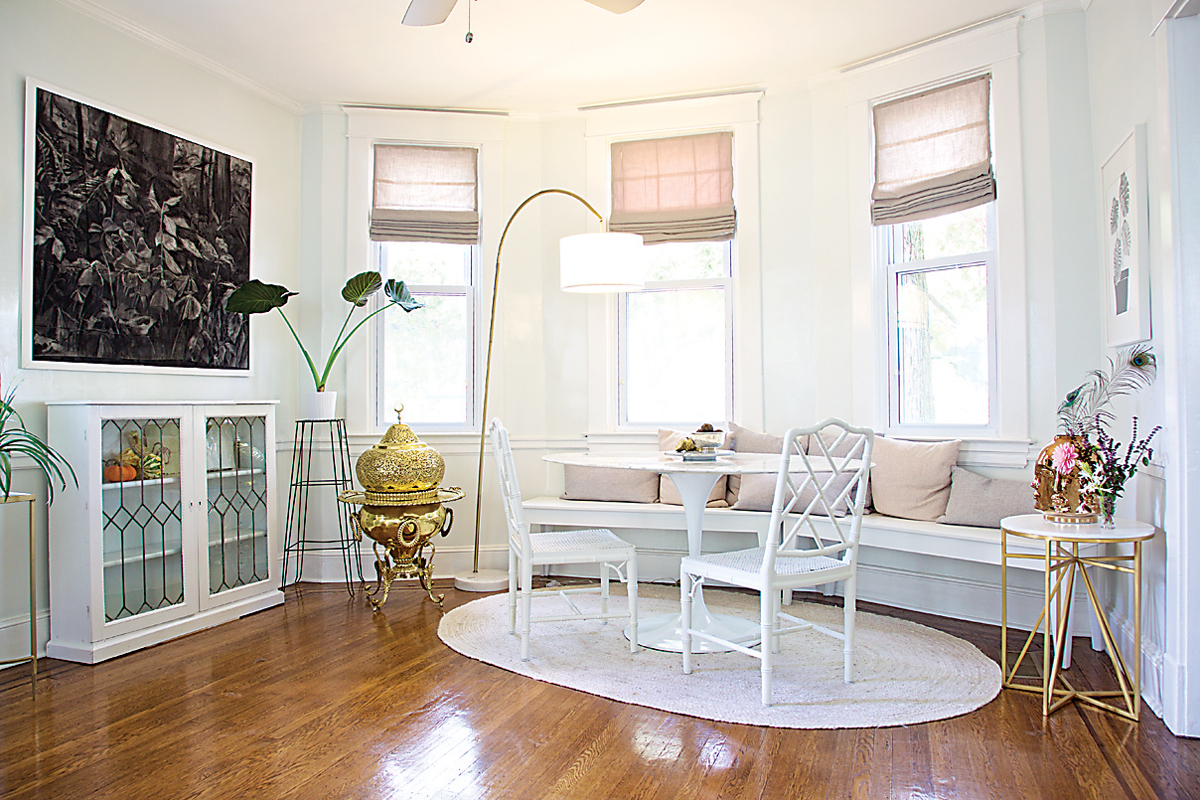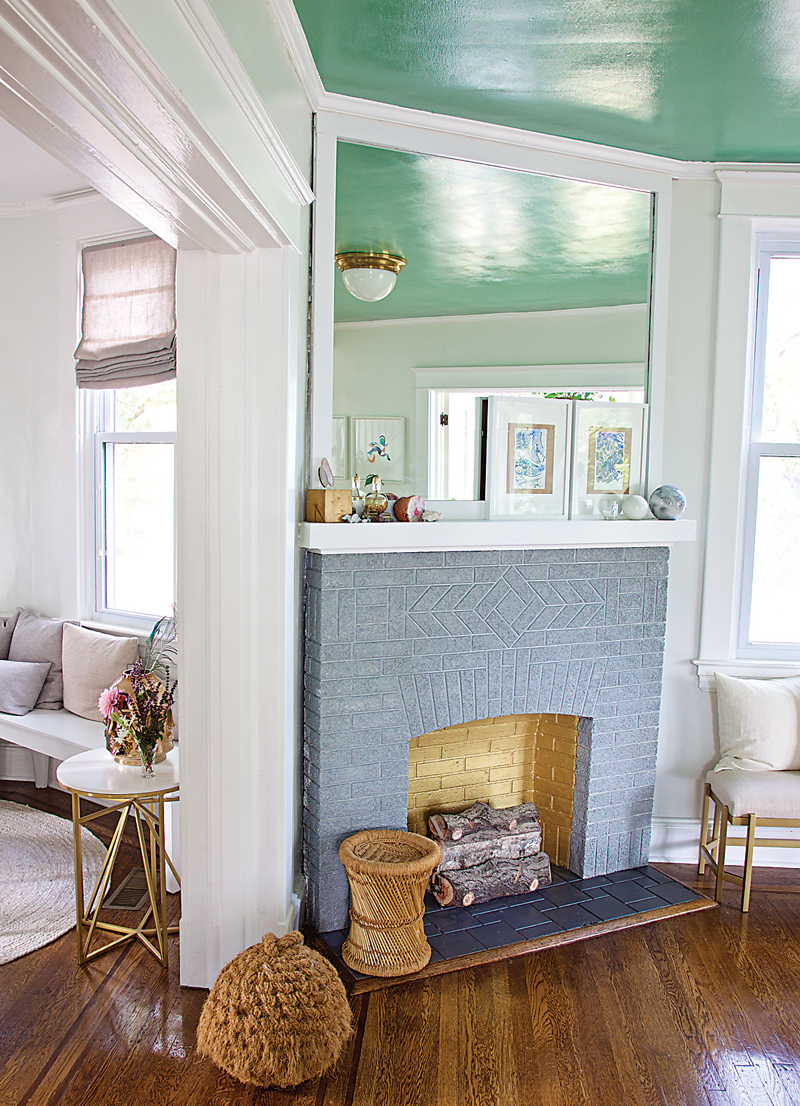 DO IT YOURSELF: Tiles are a big obsession of mine. I really want Islamic tiles, which come in eight different shapes that you put together to create an Islamic arabesque. The problem is that I want them in all white and I haven't found anyone who does that, so I've been thinking of making them myself.
ANTIQUE APPRECIATION: I shop almost exclusively at Goodwill, on Craigslist, and in antique stores, but I get some things from places like HomeGoods, Target, and Ikea. I really love Goodwill, especially the Timonium location, because I always find really nice pieces there that I can buy for like $4. Then I have a high-quality item that I don't have to worry about something happening to. I am also constantly scouring Etsy and other websites for vintage textiles.
LOCAL FLAVOR: I've been collecting artwork for a very long time, that's my passion. Some of it is done by me, but a lot of it is by local artists or friends of mine who are also local. Most of the art in the house is done by women. I'm really focused on buying art from individuals I know and want to support.
RARE FIND: I found this Byzantine space heater at a flea market in Western Maryland and I was just obsessed with it. I was like, "I need this enormous brass thing." You can use it to make Turkish coffee, but we've never actually done that.
COUNTING SHEEP: I love sheepskin and I have them in many rooms. When I was little, my great aunt and uncle spent a lot of time in Australia and brought back sheepskin for us, so maybe it's just the memory of that. But also, texturally, it's just neutral and nice to mix in with things. I hope my house isn't starting to look like Game of Thrones.