House of Second Chances
Concept space showcases fresh looks for salvaged goods.
In 2012, Mark S. Foster president and CEO of Second Chance, got a phone call not unlike many he receives. Someone was tearing down a house and wanted to know if Foster's nonprofit architectural salvage warehouse wanted to salvage it.
The home, in York, Pennsylvania, was under construction and projected to cost $20 million to complete, but less than halfway through the project, the owner was hit hard by the recession and forced to sell. The new owner wanted the house removed so he could subdivide the property.
"A part of the roof was on and all the doors and windows were in place, they just hadn't finished the inside," Foster recalls. "We salvaged that entire structure, brought it back to our warehouse and hoped to sell it to people, but the caliber of the product was so high—solid mahogany doors with really high-end hardware—it wasn't what our customers at the time were looking for."
Foster's staff deconstructs buildings and homes, salvages usable materials, and sells those and other donated items at its 200,000-square-foot retail center. The organization began in 2001 and now oversees about 250 teardowns a year. In addition to its mission to reuse materials and keep them out of landfills, Second Chance is also a job center, training employees in marketable hard skills like deconstruction, warehousing, and sales, and soft skills like customer service that are key to professionalism.
Second Chance's original mission was to save architecturally valuable items in the city from the wrecking ball, but, "As time progressed, donors would ask us to take the cabinets or the appliances, too," Foster says.
Second Chance took it all, from furniture to floorboards. The result is a warehouse that is a treasure trove of salvaged items: radiators and rare antiques, insulation and Belgian block pavers, mantels and boxes of nails, piles of bathroom tile and framed art- work, chandeliers and doorknobs. It's like stumbling on a buried treasure for home designers.
Yet, its abundance can be overwhelming and it can be hard to parse the true treasures from the merely practical. Foster looked at the high-end windows and doors from the ill-fated Pennsylvania mansion and an idea emerged to build a concept house that would showcase the best of the best from the Second Chance warehouse and become a platform to share the organization's mission.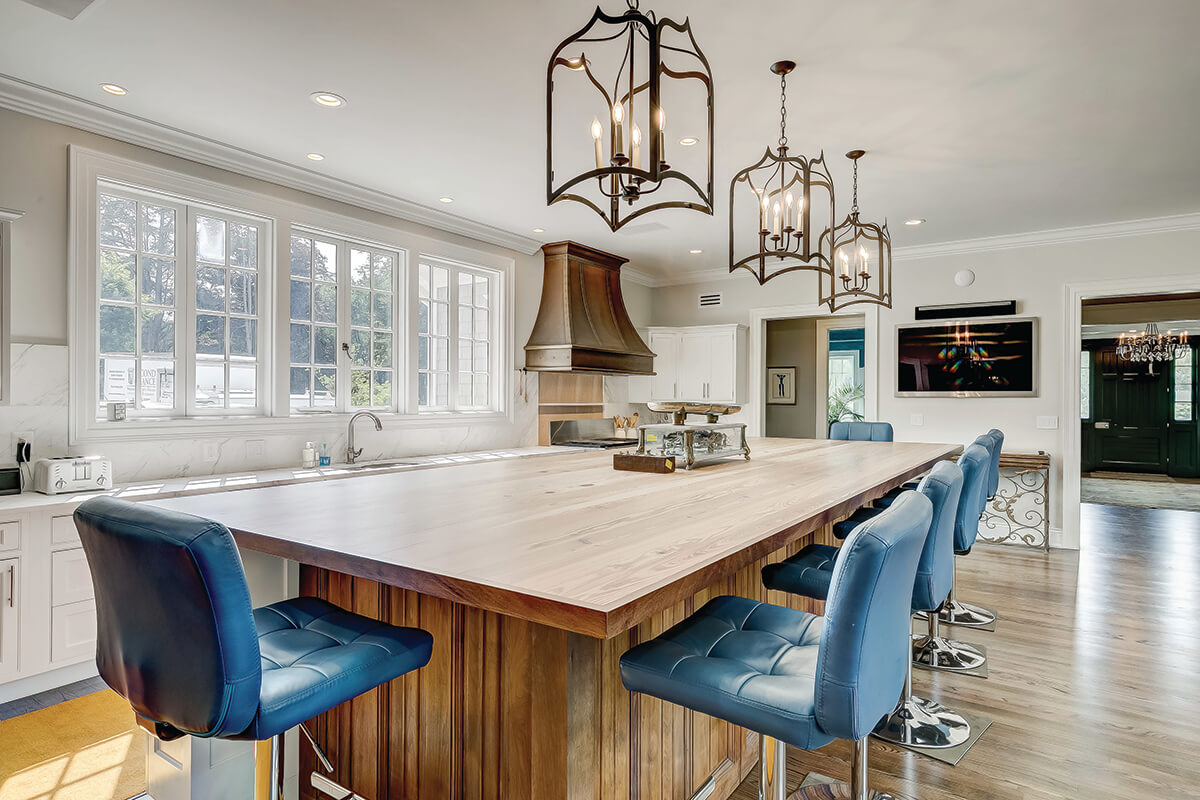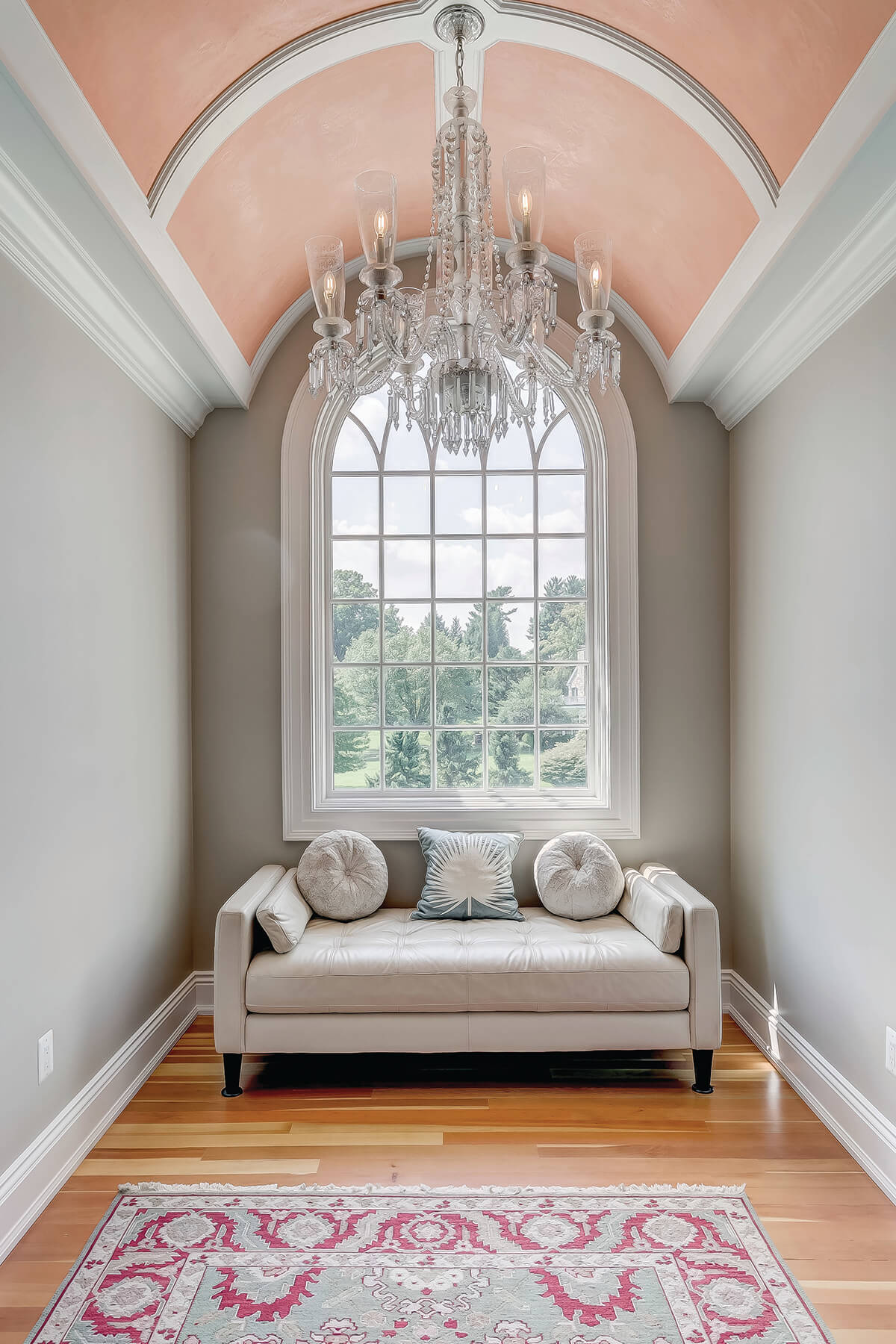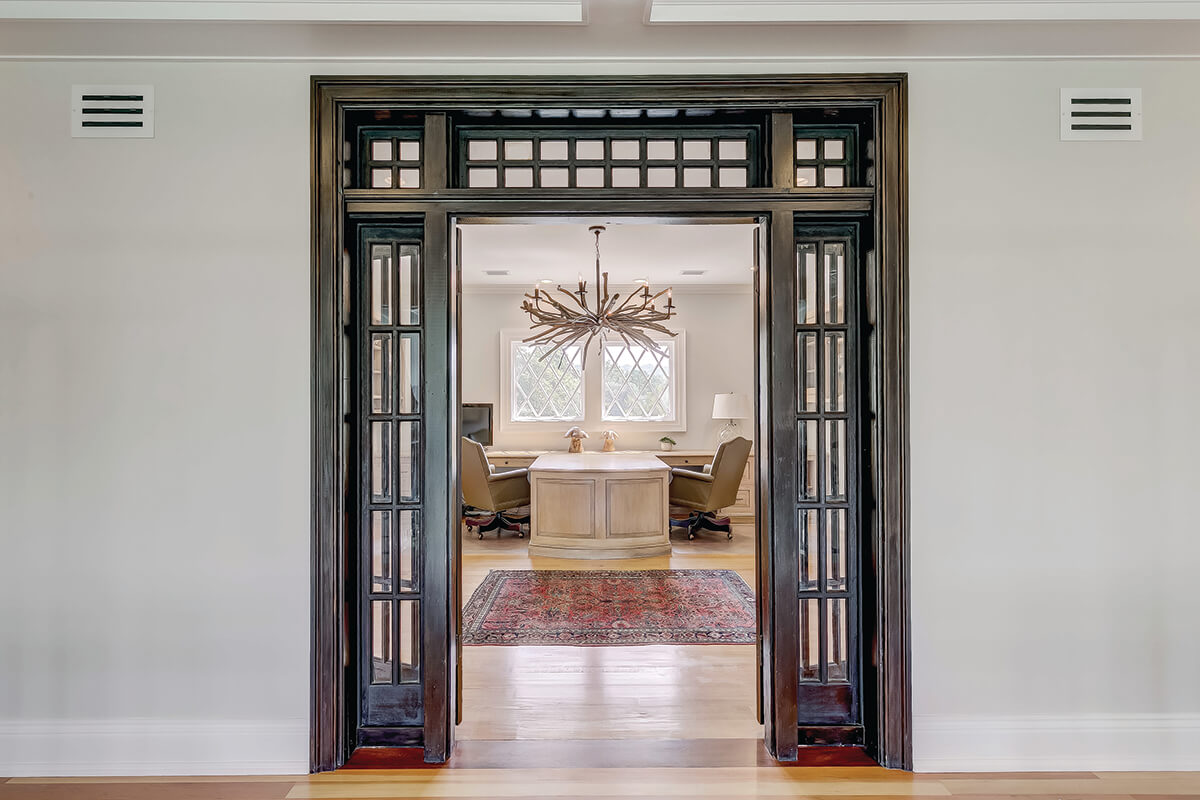 Foster purchased a two-story, 1,600-square-foot home in the Hampton neighborhood of Baltimore County, deconstructed it to the foundation (salvaging the chimney), then proceeded with his wife, Mary Blake, to design an 8,200-square-foot house around the door and window package from the Pennsylvania home. Everything short of the home's framing and a few bits of bathroom hardware—bought at cost—is Second Chance salvage.
"Sometimes people need to see how things come together," says Foster. "We wanted to use the concept house as a place to show what you can do, to be a living example, and to give people an opportunity to be introduced to our people and our program."
"Now we have 10 different types of flooring in a home, not stacked up in a warehouse," he says.
Foster says they purposely did not use an architect or a team of advisors.
"We want to show that anyone can do this," he says. "We were not in a hurry to complete the project. What mattered was that it reflects our organization and the care we took in carefully curating each piece and its placement."
The project took six years to complete. While it indeed shows what can be done with salvaged materials and a little imagination, it's also a fine bit of marketing for Second Chance. But it's more than the sum of its many parts—like any home with historic materials, it's a place of stories.
"The cherry floors in one of the rooms upstairs came from [actress] Anne Ban- croft's house in Queenstown," says Foster. "There's going to be a hundred stories like that in the house, and it's fun to share that with people who are interested and motivated by a piece's provenance."
A massive 6-foot-by-15-foot island made of pine beams, for example, dominates the kitchen. It's a focal point close to Foster's heart, as the wood was reclaimed from the former Maryland Chemical Company building, which was across the street from Second Chance's first retail location (now the site of the Horseshoe Casino).
There's a bedroom with a bed nestled into a recessed lumber nook made of Cypress from a Monkton mushroom farm, and the back staircase dates from 1902 and came from a home in New Jersey.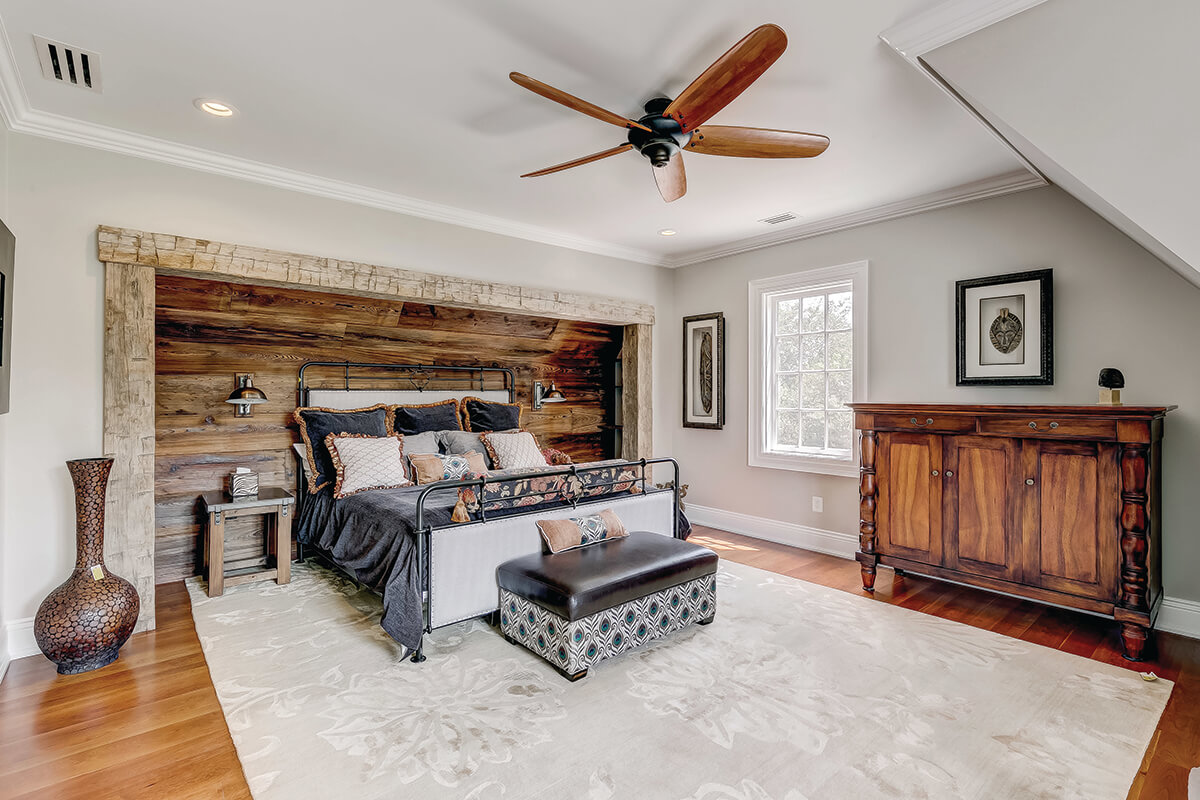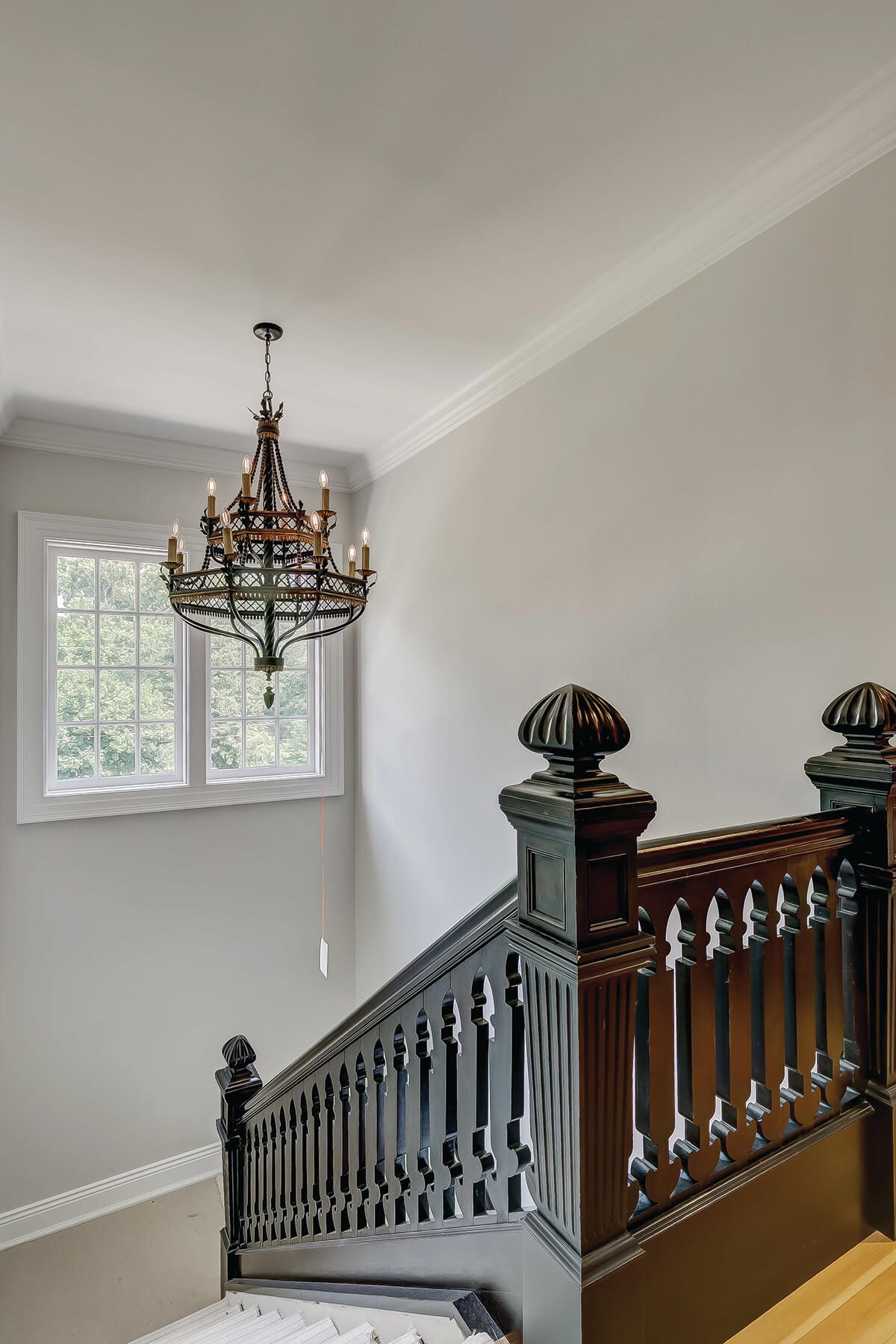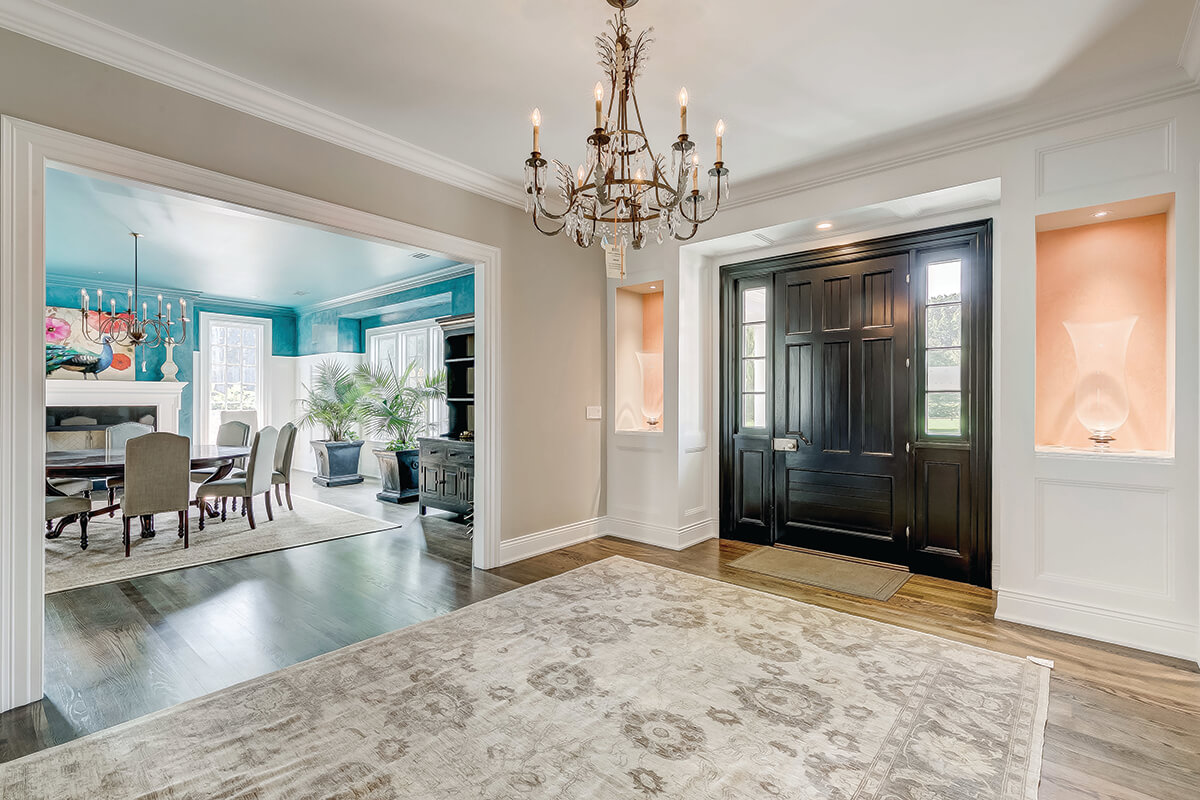 Foster hopes the concept house shows not just the caliber of the salvaged materials, but the creative ways in which materials can be used. He points to a hallway in the home's basement. Nearly 15 years ago, someone donated 180,000 linear square feet of moulding to Second Chance. Attached vertically to the hall's walls, it looks almost like multi-finish wallpaper. The floating, backlit ceiling in the same hall is actually doors. (The same doors are used in their traditional form in the master bathroom and dressing room.)
As a wine enthusiast, Foster says the wine cellar is one of his favorite rooms. It has racks from three separate projects, including some donated by the Inner Harbor Marriott, and provides storage for 2,400 bottles. He also likes the master bathroom, complete with its luxurious reclaimed steam shower.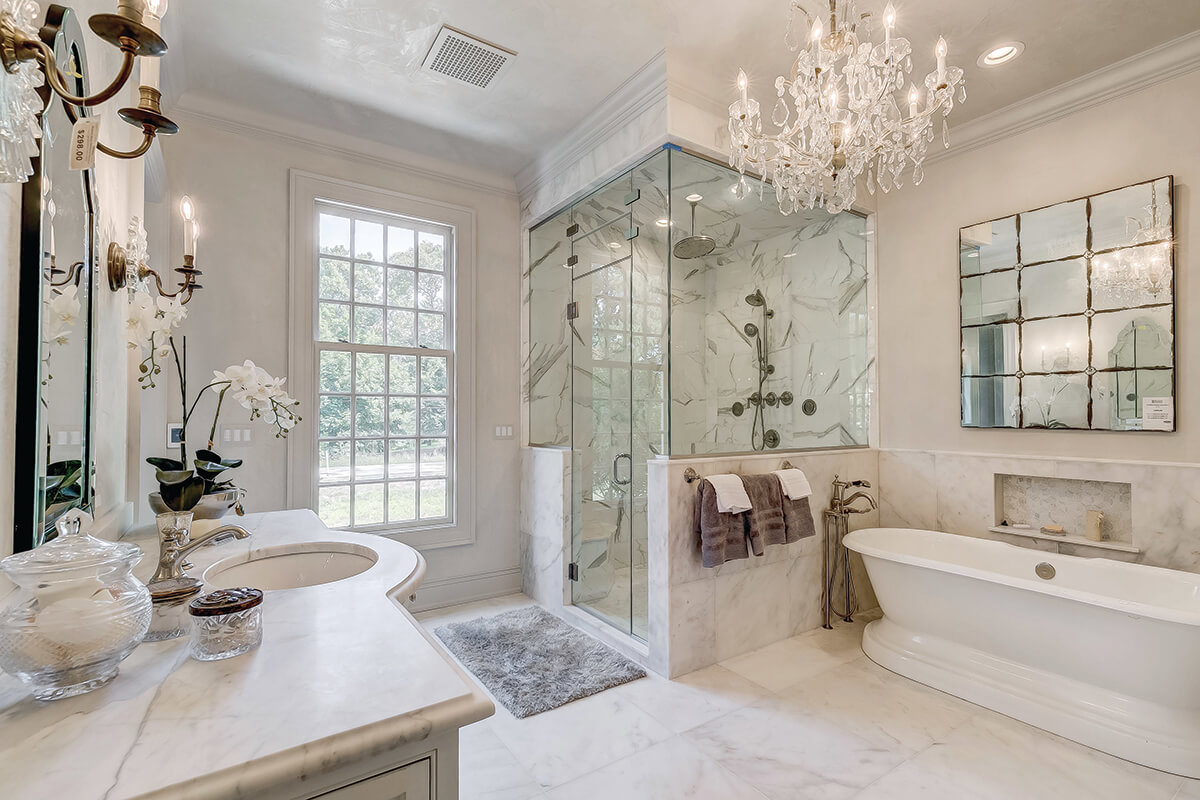 After purchasing the original home, Foster sold it back to Second Chance, which developed it. Eventually, when the time is right, the home will be sold and Foster wants to move on to new concept houses. He's interested in tiny houses, or maybe a houseboat.
Although there were a few events held at the concept house, the pandemic put a halt to many of Foster's plans. He hopes to conduct appointment-only open houses, and is considering other ways to get people through the home's doors—which are, of course, also salvaged.
"We want to get people in so they can experience the quality of the workmanship in older materials," says Foster. "It's true that they don't make it like they used to."