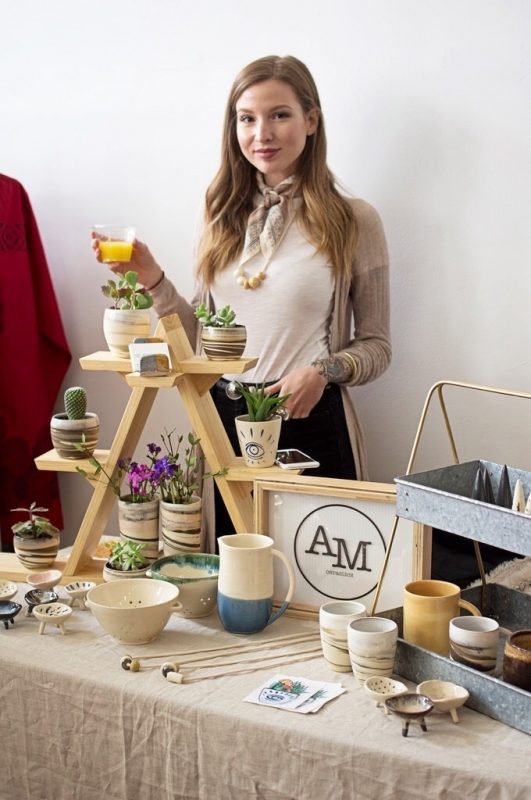 Out of her very own home-studio, Annie Parker has spent the last two years mastering her art of handmade, functional ceramics for the home. Just one look at her Instagram confirms that Ann Margaret Ceramics will, in fact, complete your next interior design project. 
We sat down with Parker to discuss Baltimore artistry, in-studio vibes, and all things inspo.
How did you get started with ceramics?
I went to Towson University and I graduated in 2014. I was actually a graphic design major, but I took one ceramics class with a guy named Richard Holt and I really liked it. After college I did a graphic design internship with Baltimore Clayworks, which was funny and kind of like a roundabout way to get into it. It was an unpaid internship, but they allowed me to use their equipment and I just kind of ditched graphic design and went full swing with ceramics.
What is one word you would use to best describe Ann Margaret Ceramics?
Maybe, refreshing.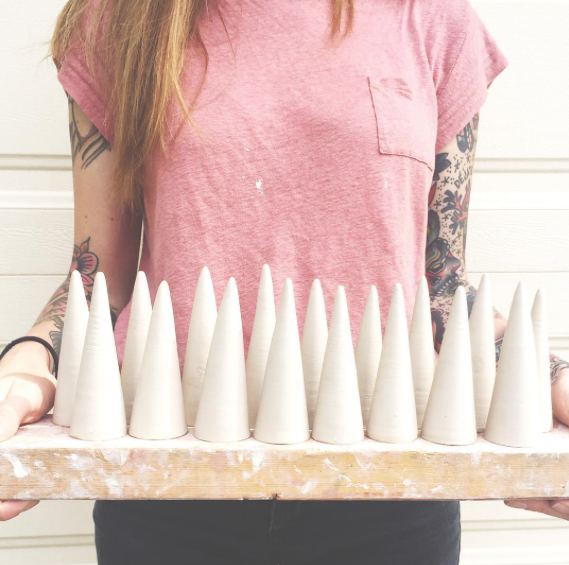 What is your in-studio routine?
It's funny, I listen to podcasts a lot. So like almost everything I make has been made while listening to a podcast and I literally am always listening to murder podcasts. I really get into it.
What is special to you about being based in Baltimore?
I love Baltimore. There's just such a community of makers and creative here is really unique to Baltimore. Especially since we have all the different neighborhoods here, everything kind of has its own character. I've definitely made a lot of connections and friends here.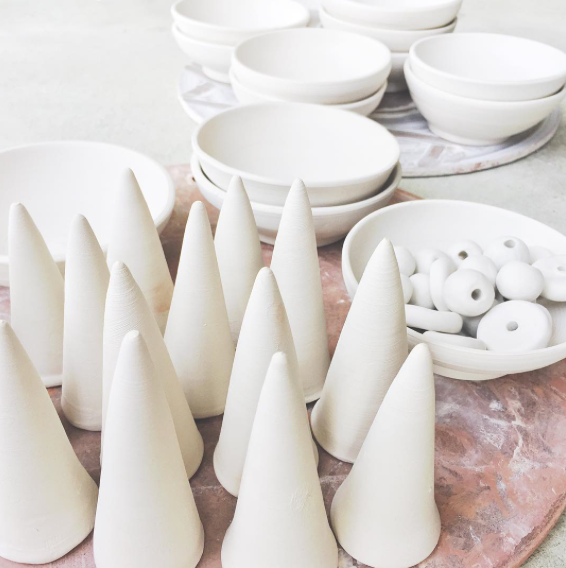 What is your favorite kind of piece to create?
The evil eye kind of took off—that's probably one of my most popular items. The evil eye planter is definitely one of my favorites, it's kind of like a classic now and it's just kind of different. I feel like it's unique to me and recognizable for me. Also, I do a lot of marbling, which is really fun because everything comes out different every single time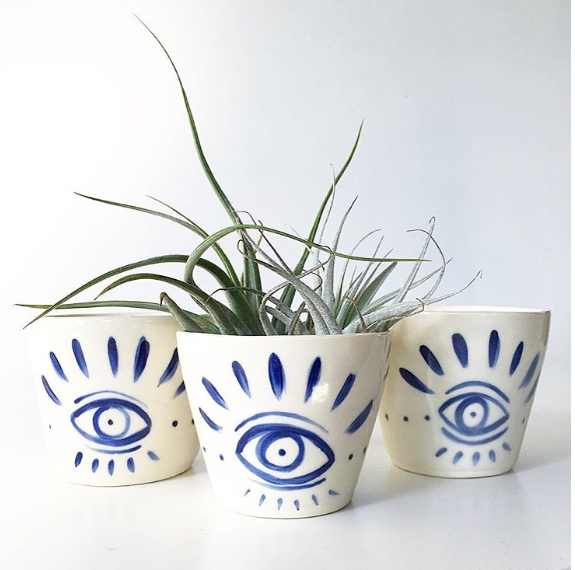 What is the most embarrassing fashion trend you used to love?
Oh gosh. I think I definitely wore, in middle school, a Polo under a band T-shirt, which I hate now.
Who is your style icon?
I'm like so out of the loop, but I'm always looking at the Man Repeller. I think she's super cute and I love her chic-meets-comfort. I'm always trying to keep it comfortable.
What is your favorite TV show to binge?
I only have Netflix, I don't have TV. But, when I go to my parents sometimes I'll watch The Bachelor. Gotta love the The Bachelor. So stupid.
Who inspires you the most?
Eric Landon, who is kind of like the master of all ceramics right now. He's just amazing.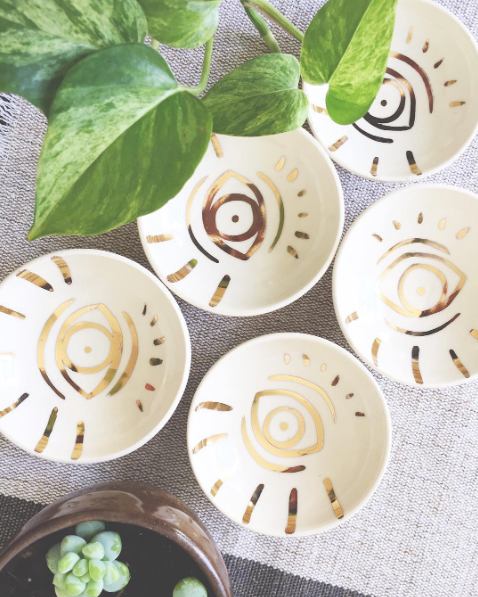 What is the last concert you went to?
My boyfriend's in Bond St. District, so I'm always going those shows. Other than that, Future Islands was the most recent show.
What does the future hold for Ann Margaret Ceramics?
Hopefully just more and more of what's been happening. I have Artscape coming up at the end of July, so I'm looking forward to that. Hopefully getting into some more stores. I'm in some stores in Baltimore, D.C., New York and L.A. right now. Focusing on forward motion.