The Corner Shop
Tortuga, Julie Bent's neighborhood gem, is curated goodness.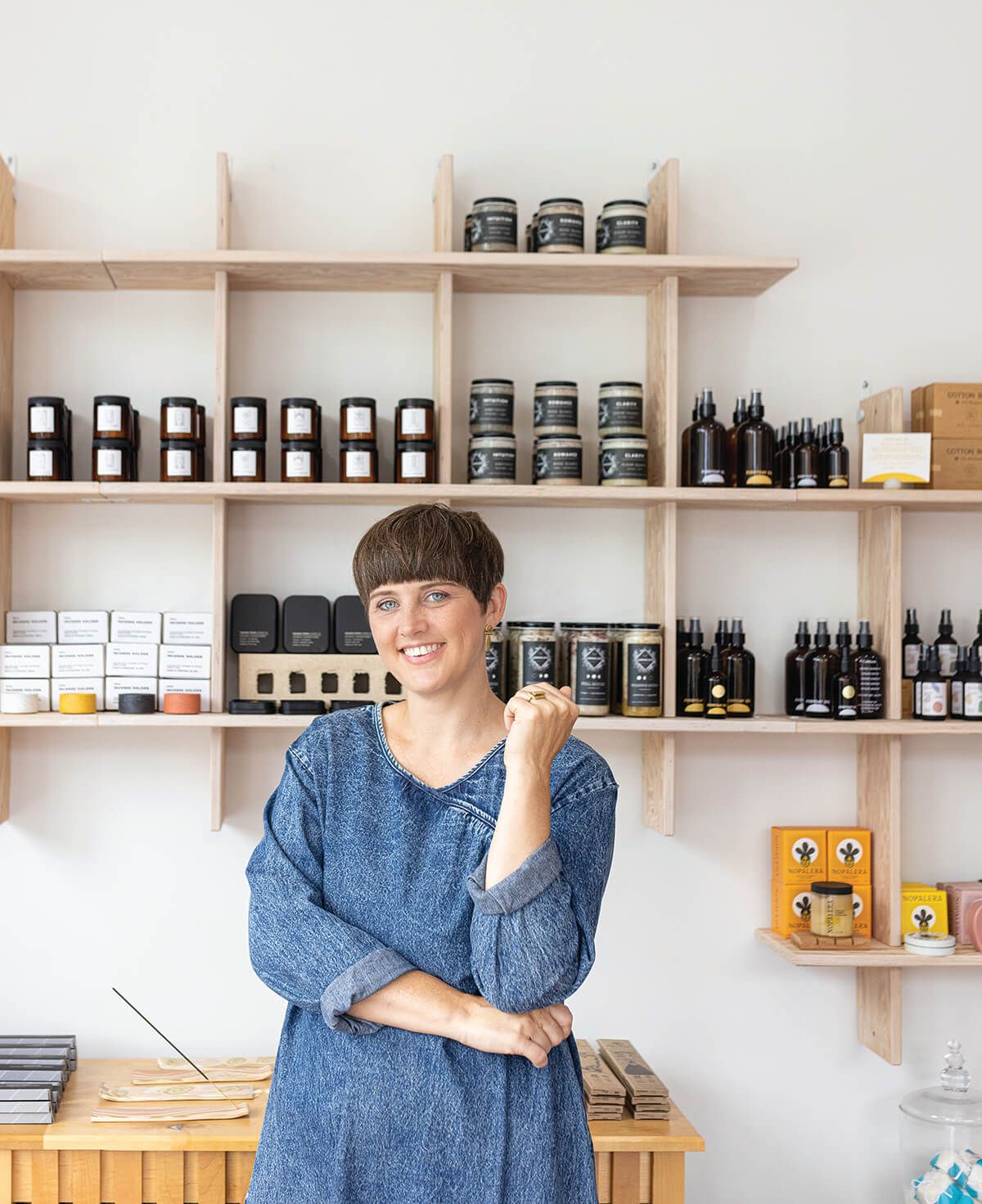 Tortuga owner Julie Bent has lived a thousand lives since graduating from college with a degree in visual arts in 2000.
"I think parents get nervous about their kids going to art school, but one of my professors explained that you learn so much about yourself and how to express ideas and how to defend ideas," says Bent. "Anyone who comes to art school could leave and go on to do anything."
Bent proved that time and time again, first with a job in graphic design at a design firm just outside Washington, D.C. "It was related to my field…but with health insurance," she says with a laugh. She came to realize that she actually liked juggling multiple projects.
"Every project was new and different, and then we'd be shifting to the next project," she says.
Then, two things happened: Thanks to a co-worker, she met her husband, Max. And she took a two-week book designing class in Venice through the Corcoran School of the Arts and Design. Inspired by all the textiles and colors in Italy, she says, "It woke up the artist in me." When Bent returned home, she realized she wasn't tapping into her full creative potential at work and left the company within a few months.
By April 2006, Bent and Max married and within four months moved to Baltimore.
"I'm so glad we did," says Bent. "Gosh—we were just trusting something."
They landed in Waverly in 2006 and were able to collectively catch their breath. Bent started doing some dyeing and screen printing of goods and selling them at HonFest while dabbling in freelance design to pay the bills. Max was working as a teacher and producing music.
"We were able to find our creative sides again," says Bent. "D.C. was more hustle and influence and stimulation and pressure. Once we got to Baltimore people were a lot more balanced and doing what they love, whether it was music or art."
For Bent, that meant enrolling in Baltimore City Community College's fashion design program. While there, she learned draping and pattern-making and spent hours hunched over an industrial sewing machine perfecting her craft.
"It's a secret gem of a program," says Bent. She spent two years "unlocking a lot of my creative side" and being inspired by the fashions of the 1920s—but with her own minimalistic spin. She created shift dresses, asymmetrical hems, color blocking, cool cut-outs, playing with fabric combos and intimately learning about the shapes and angles of the body.
During school, Bent worked part-time at the popular Hampden boutique Shine Collective and produced her first collection. After graduation, she approached fellow creative, Aimee Bracken, who owned Form Boutique, about doing a collection together. The private label "Form" was a collaboration between them.
"It was my minimalist, streamlined mindset and knowledge of how to make it happen and her knowledge of customers and aesthetic, which was a little more tailored and structured with little feminine details," says Bent. Within weeks, the hybridized collection sold out. And while Bent was interested in continuing her design work, the fashion industry is complicated. "It's challenging to do fashion not on a large scale," she says. Smaller batches meant more upfront cost and risk—something she wasn't ready for.
So, encouraged by friends to become a wardrobe stylist within the film/television industry, she pivoted once again.
"It was a great fit," says Bent. They'd tell her, "Here's what you've got to go find…now go figure out how to make it happen."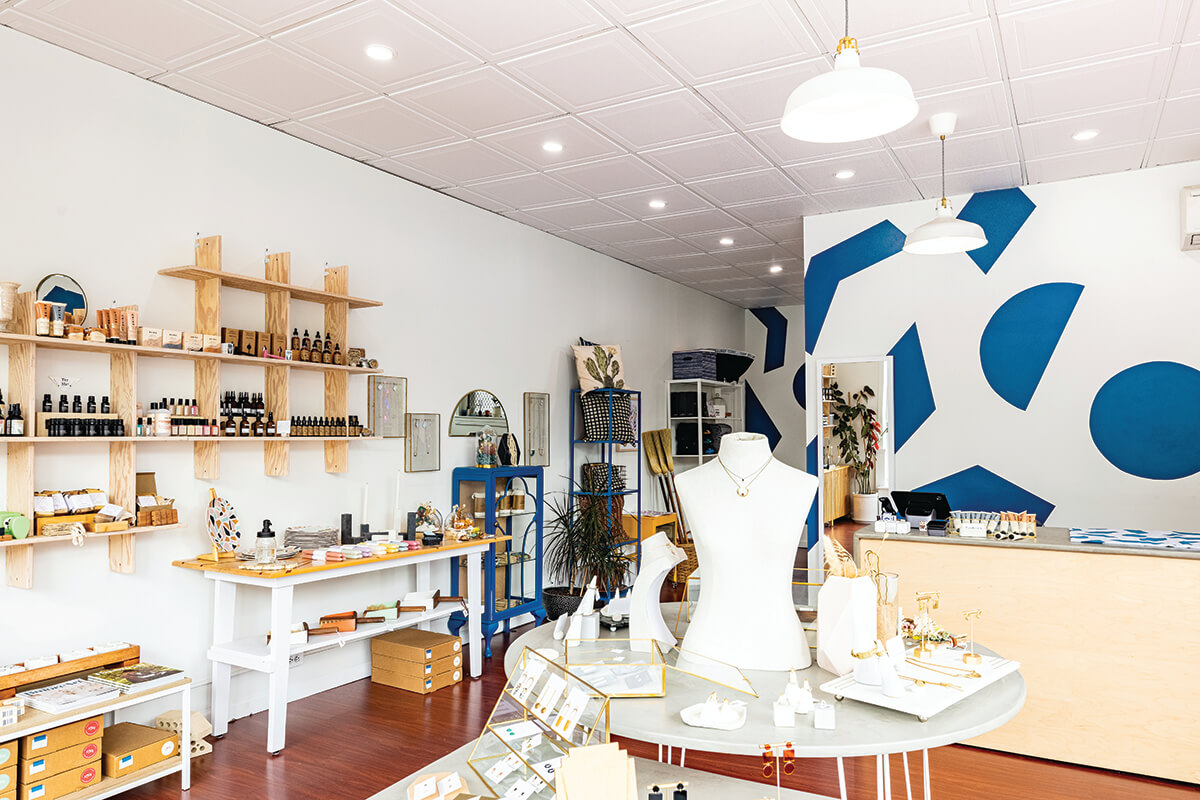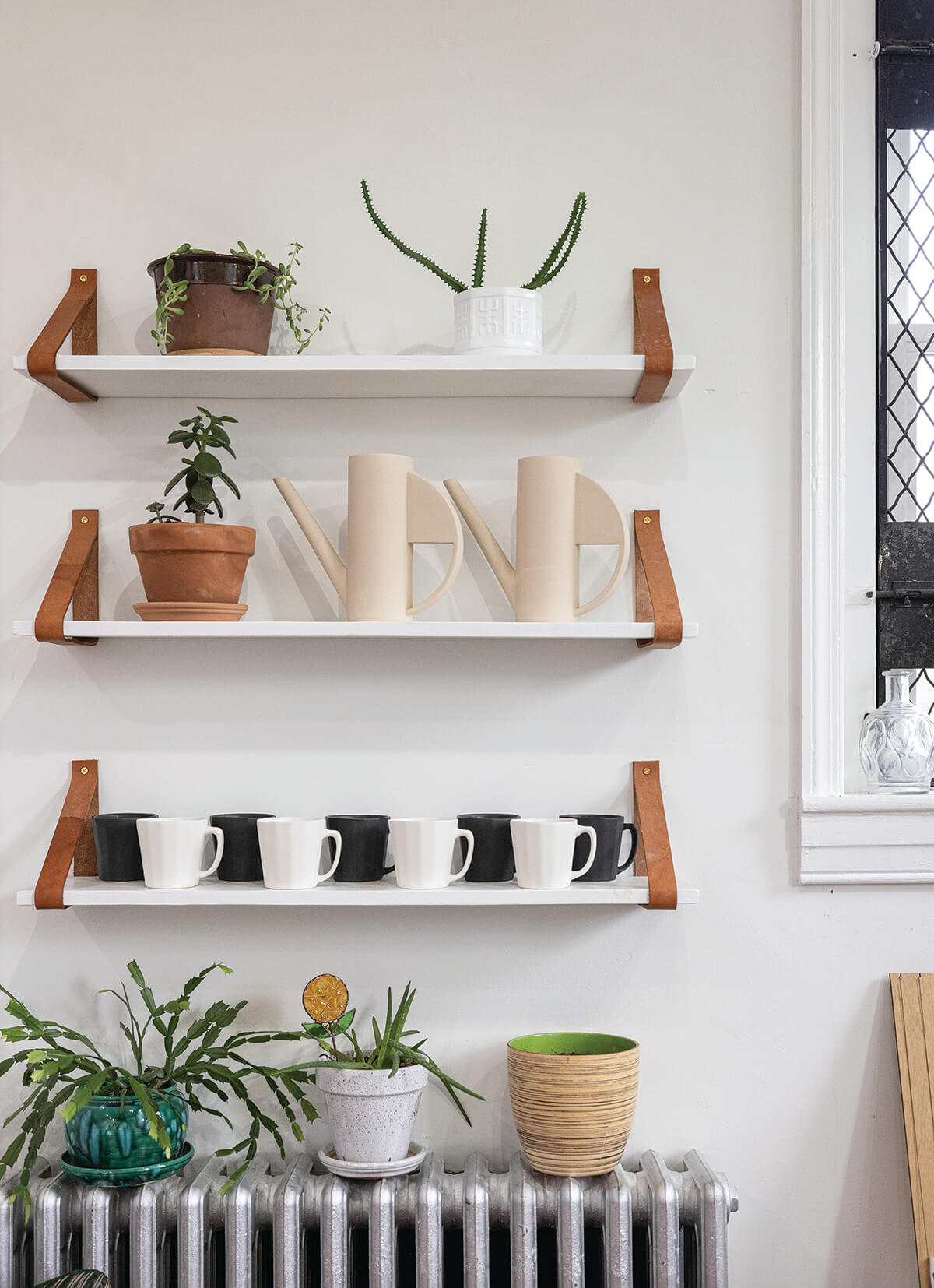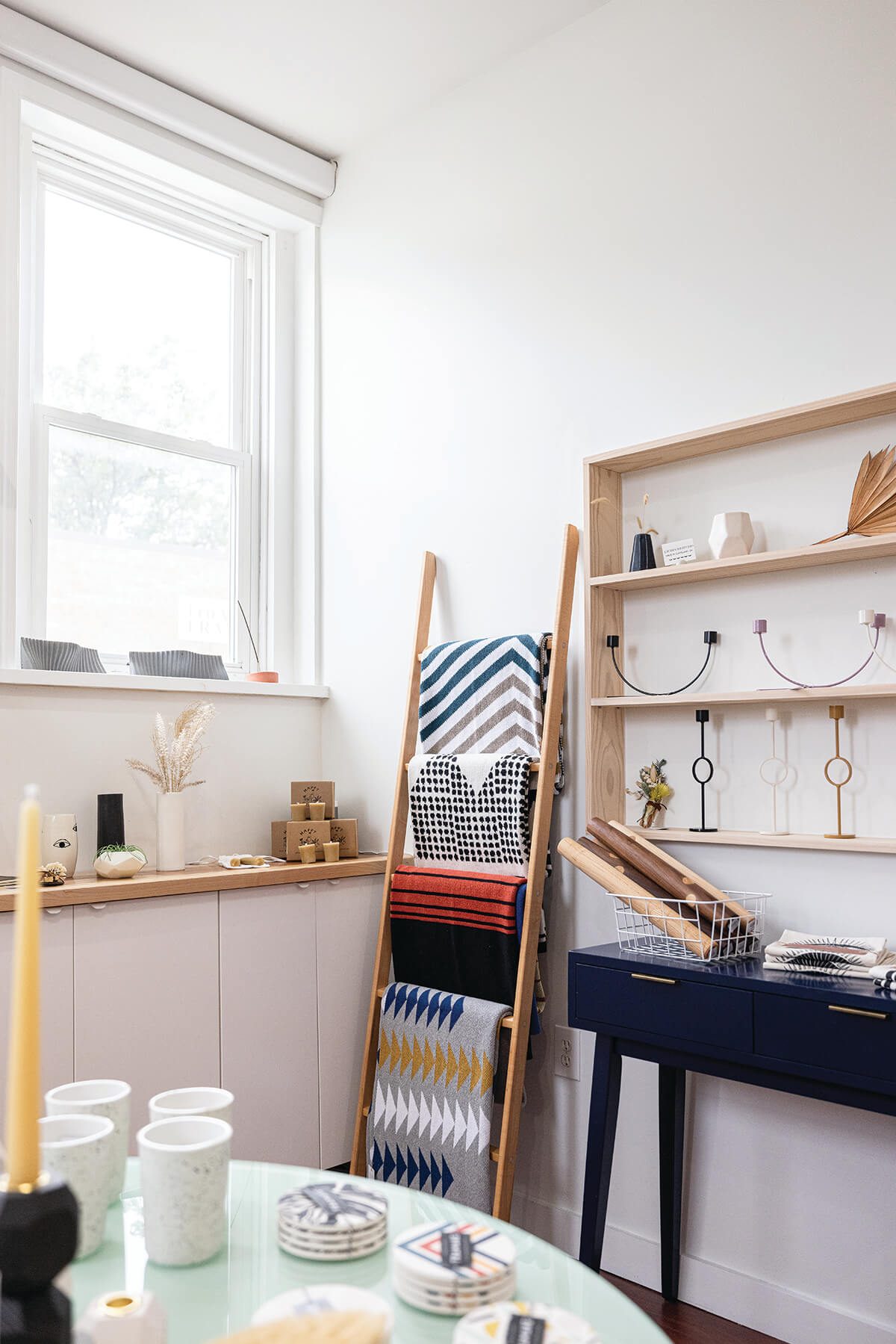 Initially, she worked on commercials for the Maryland Lottery, M&T Bank, and Verizon. Later, as more projects opened, she joined the film industry union including Netflix's House of Cards, which spent five seasons filming in Baltimore. She then worked on Veep, a political satire that aired on HBO—spending a few days a week on set and more time in the costume office shopping, returning, unpacking, tallying, and doing inventory.
When large-scale movies would film in D.C.—like On the Basis of Sex, based on the life of Ruth Bader Ginsburg—Bent would often head up a Baltimore team. There was a point where she could have pushed forward in the film industry and made it a life-long career, but she knew it was almost impossible to create a healthy work/life balance.
Instead, Bent realized she could take all her favorite things from each chapter of her life—graphic design, fashion design, movie wardrobe styling—and start something new.
In 2014, Bent and Max moved from Waverly to Hamilton-Lauraville. She would pass empty storefronts as she made her way from her home on Southern Avenue to Zeke's Coffee café. Slowly, businesses started creeping up Harford Road closer to her house.
"I could feel this shift in momentum here," says Bent. When Zeke's moved to their current retail shop in the 4700 block of Harford, Bent knew it was time to make the leap. "I felt this buzz going on here. I didn't have anything together except I knew I wanted to have a store."
An abandoned Nationwide insurance building a few storefronts down from Zeke's—which once housed Maryland State Senator Cory McCray's campaign office—seemed like it could work.
Bent started with a holiday pop-up shop in December 2018. She filled her vintage camper—in the parking lot behind the building—with jewelry and a few pieces of ceramic and was delighted at the reaction. She called her shop Tortuga—the Spanish world for turtle.
"There's a lot of symbology behind the turtle," explains Bent. Turtles are known for their longevity, for being wise, and are also seen as a protector of Mother Earth. She also loved that they carry their home on their back. "Turtles are self-contained," a trait we can all learn from, says Bent. "The more we become connected with ourselves the better we can reflect all that stuff on the outside." Her brick-and-mortar shop opened in October 2019.
"I don't love the term lifestyle store," she admits. "I usually call it a curated shop of independent designers." She loves to curate jewelry and home goods and has been getting more into wellness: "Everything you're putting in and on your body," she explains. That last part she feels most strongly about.
"I'm really disciplined about researching my brands and deciding if they meet all my parameters of materials and quality and manufacturing," she says. "Who is making them, will they last a long time, and are these people innovative?"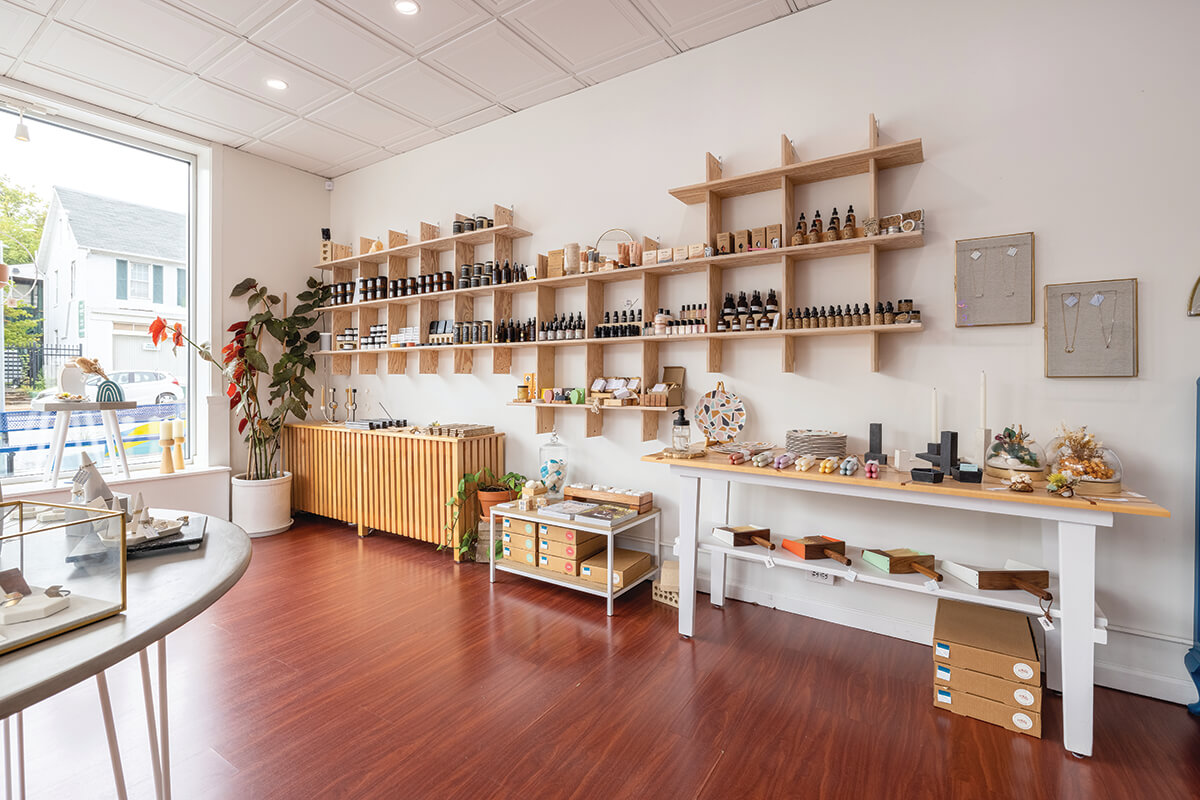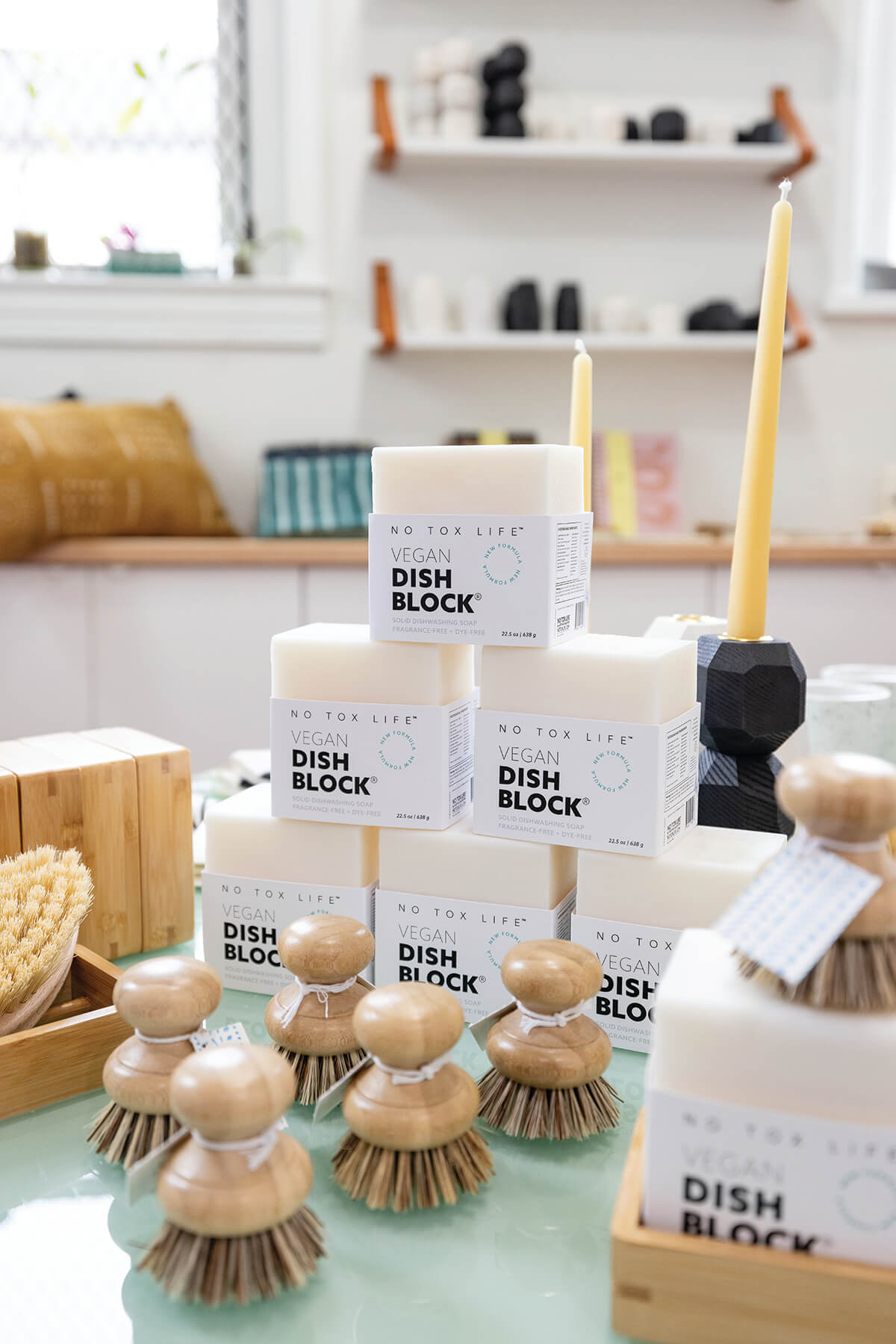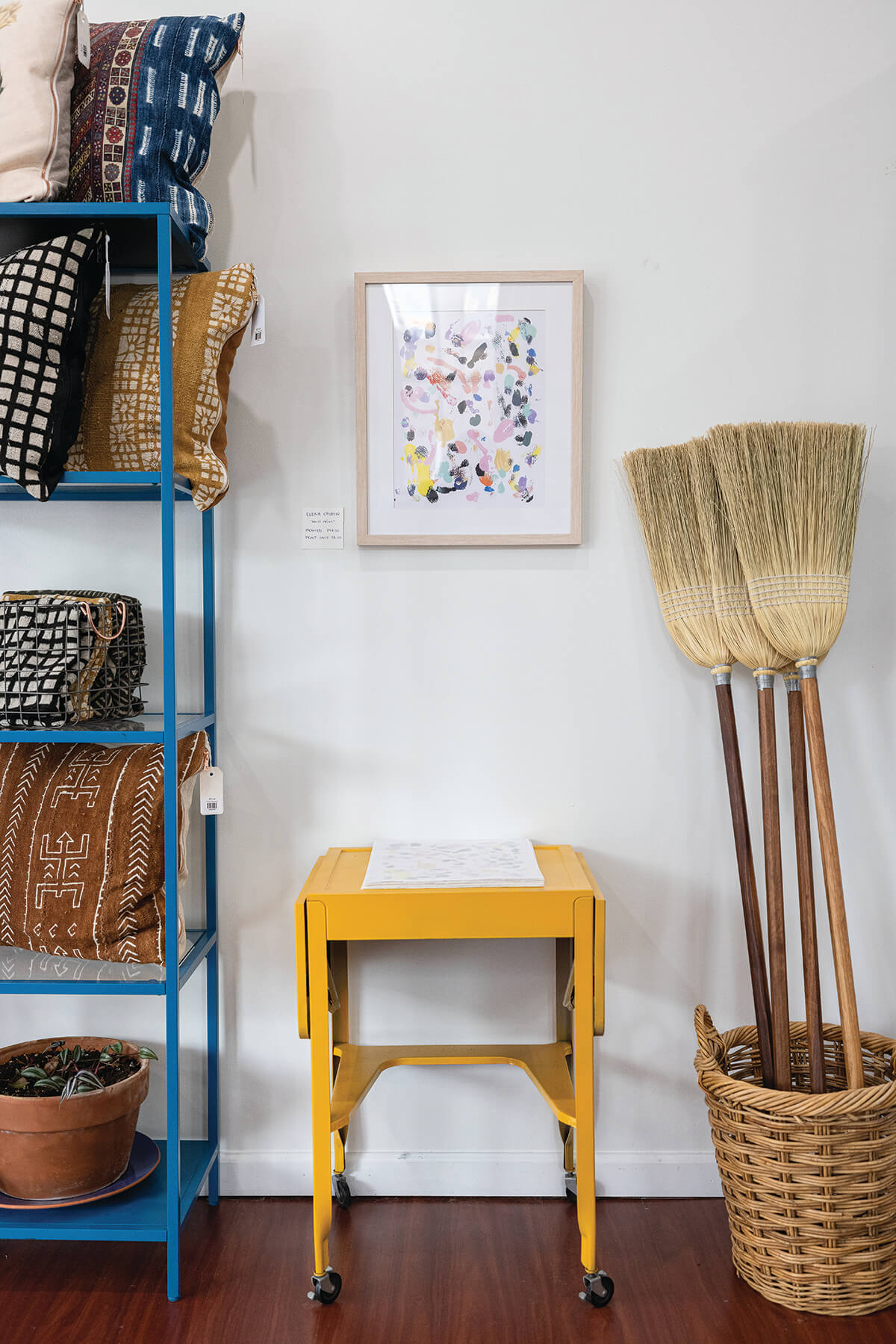 The light-filled corner shop is simple, clean, and beautiful. There are plants and crisp white walls, so as not to compete with the products that range from jewelry to wellness items (incense cones, aromatics, herbal remedies), bags and wallets, candles, and textiles.
The shop closed during the pandemic for four months and Bent adapted once again, quickly opening an online resource for her shoppers. She also took time to refocus on what was important. She add- ed more home goods, like blankets and pottery, and upped her wellness game. "I love how it's taking shape," she says. "It feels a lot more well-rounded."
Now just past Tortuga's second birthday, Bent is looking to expand her shop's reach both with her customers and her suppliers. In both cases it's about sharing the journey of the shop. "I want to dig deeper into my 'why' and show more of that on a larger scale," says Bent. When someone picks up an item in her shop, she wants them to understand the why behind the price—"it's because of the materials that were used, because of the person that spent time making it, and because that person is becoming a business."
As Bent walks back into her shop on a brilliant fall afternoon, Dolly Parton's voice drifts from the outdoor speakers at the Wax Atlas Record and Stereo Exchange across the street. The sun is shining, neighbors wave hello, and she dreams of one day hitting the road to connect with her makers and designers scattered throughout the country. But for now, Bent is focused on the city and introducing more people to her business.
"People generalize about what Baltimore is or isn't, but there are so many dynamic people here," says Bent. "For me, it's about connecting the dots to the people who really are going to get Tortuga right away and value it and appreciate it."