War of the Roses
Here's how to avoid the frustrations of building a healthy rose garden.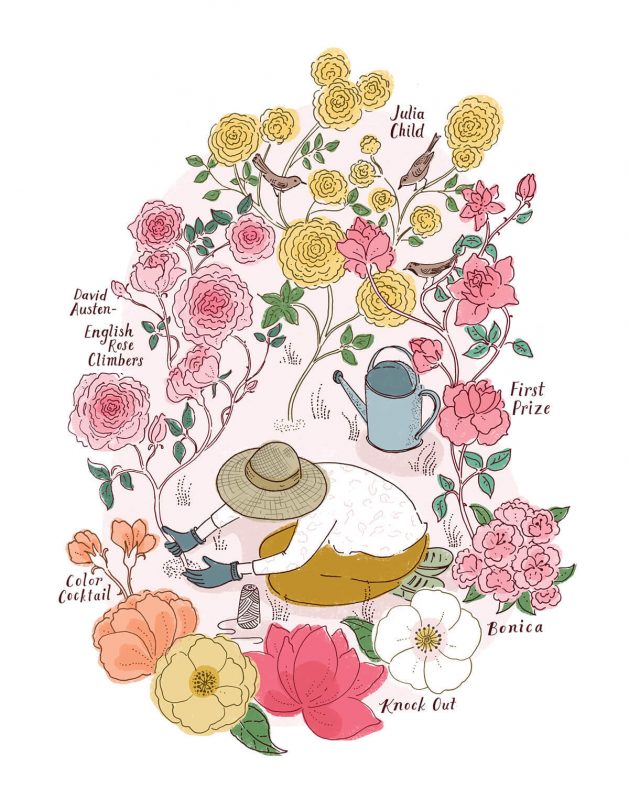 Roses have been a garden classic throughout history—inspiring the ancient Greeks to cultivate its sweet aroma into some of the first perfumes and world-famous poets to use their allure as soulful metaphors for love.
And whether it's your first or fifty-first planting season, most gardeners fancy this timeless flower for its everblooming beauty and scent. But building a healthy rose garden can have its frustrations: They're prone to disease, munching bugs, and mildew.
So how to avoid that? We consulted Scott Carbone, nursery manager at Valley View Farms in Cockeysville, who suggested a few rose breeds that look lovely, are relatively resistant to diseases, and will add a summer flair to your garden. And yes, planting in July will work if the roses are established when you buy them and get lots of water to make it through hot days.
Color Cocktail
These shrub roses come in multicolored shades of pink, white, and yellow and are easy to grow in a garden or patio container. Make sure they are planted in a nice, sunny spot and watered weekly.
English Rose Climbers
These elegant David Austin flowers can be planted up against walls or gates to make any garden charming. However, their location means they will require frequent watering, since the soil in these areas tends to be drier.
Knock Outs
Carbone said these self-cleaning, low-maintenance roses are great for beginner gardeners. Be sure to plant these bushes in a sunny location where they have lots of space to grow. Soon enough, your garden will be full of vibrant magenta, white, and yellow blooms.
Julia Child
Named after the celebrity chef, these shrub roses are butter gold and smell like licorice candy. They need full sun and regular watering, especially in extreme heat.
Bonica
Who would believe these charming little pink flowers would be the toughest rose? Bonica are pretty easy to care for, but avoid rinsing the leaves when watering the shrub, and prune any dead wood as it appears.
First Prize
Although hybrid tea roses are not known for their disease resistance, this Jackson & Perkins rose is the exception. Their long, pointed buds open into splashes of pink atop green leathery leaves. Carbone says these flowers need to be watered from the base and recommends clearing away any debris to make sure they have good airflow.