Why Do NFL Coaches Often Make Bad First-Round Quarterback Picks?
That's the question explored by former Ravens head coach Brian Billick in his recently released book with James Dale, 'The Q Factor.'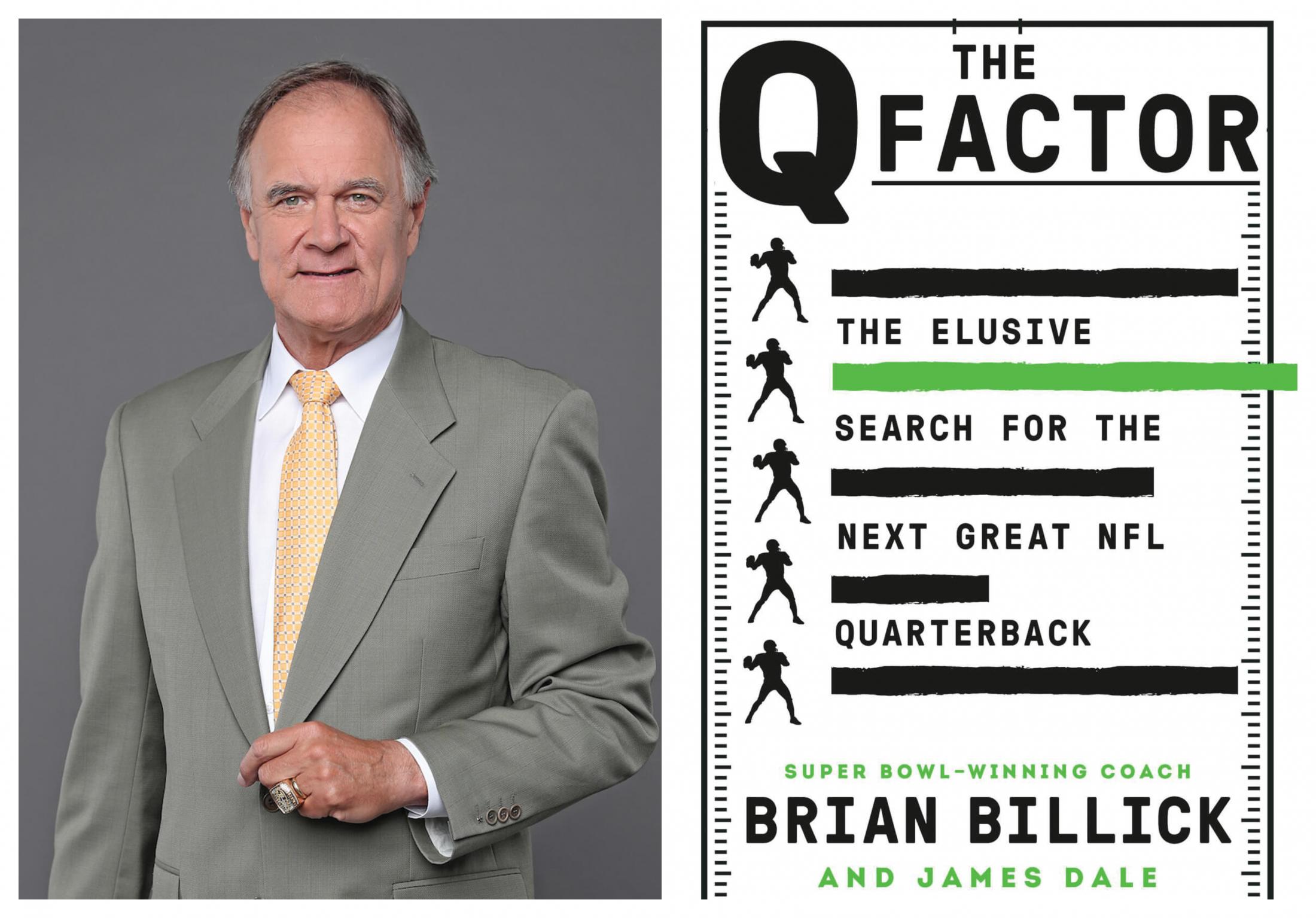 Arguably the most important position in professional team sports is the NFL starting quarterback. Yet, more often than not, when coaches and the front office are evaluating which college kid to pin their hopes to, they make a bad decision and pick a dreaded bust. Why? That's the question explored by former Ravens head coach and current NFL Network analyst Brian Billick in his recently released book with James Dale, The Q Factor.
Ahead of the 2018 NFL Draft, Billick, who led the Ravens to their first Super Bowl win two decades ago, and Dale started chronicling the top quarterback prospects from that year's college class, looking at their physical skills, what scouts were saying about them, and how well (or not) they've done since. The result is a fascinating set of case studies about those picked in 2018's first round, including Lamar Jackson, who was the lowest selected of the group (32nd overall), but has had the best career so far, including winning unanimous league MVP in 2019.
Where did you get the idea for this book?
My co-author, Jim Dale, approached me prior to the 2018 draft. He's very intellectually curious and was intrigued by the idea of the failures of first-round picks, and why, at best, it's 50-50—and that with all the analytics sources and time and energies that go into the process, we get it wrong. In what world does Mitchell Trubisky get drafted before Patrick Mahomes? In what analysis does Josh Rosen get taken before Lamar Jackson? But it happens, more often than not. The 2018 class was a big and diverse in terms of the individuals and their talents and backgrounds and seemed to be the perfect laboratory to track.
What was your writing approach?
We wrote the book in real time. Meaning the analysis in the book prior to the draft was the prevailing mentality of coaches and scouts and whatever evaluation I could lend to it. And then we tracked them for two years to see how they did, as a backdrop to analyzing the process itself and where it's flawed and where it needs to be better.
What did you see from the Ravens' process in 2018?  They ultimately picked Lamar Jackson at the end of the first round.
There are three aspects—the physical, mental, and emotional—and then there's the fit with the team. Lamar Jackson was the ultimate in going to a team where he fit, and you've got to give John Harbaugh a great deal of credit for it. He embraced the fact that, 'If we take him and he plays, we're going to have to totally change the way we do this,' because you're certainly not going to run the offense that Joe Flacco ran with Lamar Jackson.
There's a common question in NFL circles come draft time: Do you pick the best available player, or draft for "need," based on a position you need to fill? What say you?
We talk about it in the book, need is a terrible evaluator, and we lived it with Kyle Boller when I was with the Ravens. Team after team does that, where it warps your sense of an evaluation of a player. The Ravens had Joe Flacco. They didn't need Lamar Jackson. They simply took what they thought was a good player and manipulated the draft at an excellent time. It was just a perfect sequence of events.