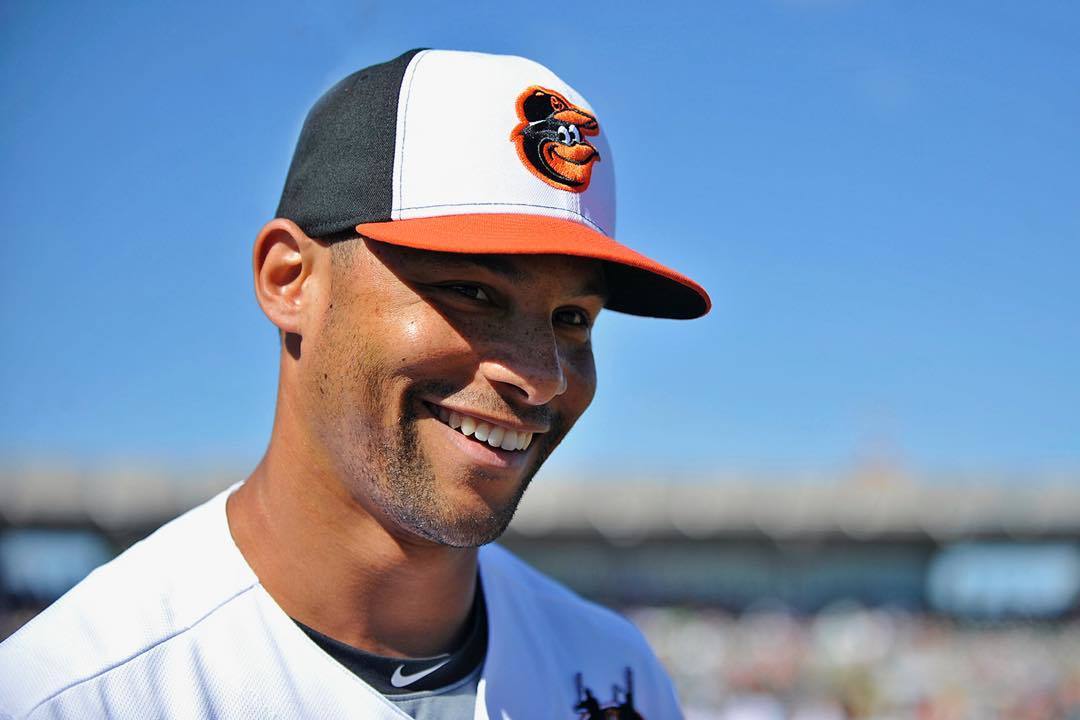 Branden Kline
It took seven years of determination, three different surgeries, and a journey littered with doubt, but Branden Kline, hometown baseball hero, finally made it to the majors two weeks ago. The often smiling, freckle-faced, Frederick native was called up from the minors on April 20 as the Orioles' 26th man—they needed extra pitching help—for a day-night home doubleheader against the Minnesota Twins. And he threw two innings, one perfect, and one not, when he allowed two solo home runs in the nightcap, his big league debut.
While watching from the crowd, Kline's mother, Linda, spoke in an emotional in-game interview with MASN about her son's long road to this moment—from the "nosebleed" seats in the upper left-field deck at Camden Yards, where he sat as a boy with her, to throwing from the pitcher's mound, now the center of attention, while wearing a black and orange Baltimore uniform with No. 52 and the family name on his back.
Kline, now 27, the Orioles second-round draft pick in 2012 (almost a generation ago in baseball terms) spoke earnestly in the locker room that day about his at times painful, and now cathartic tale. There was the constant stream of surgeries: in 2013, to repair a broken right fibula; in 2015, a Tommy John procedure to replace his right elbow ligament, and a platelet-rich plasma injection too; and in 2017 two more arthroscopic procedures on his throwing elbow.
He shared how he cried for probably 30 minutes after Gary Kendall, the manager of the Orioles' Triple-A team in Norfolk, Virginia, told him last month the Orioles were calling him up. And how he got emotional again when sharing the news—finally good news!—with his wife, Sarah, and their 1-year-old daughter. (And he shared this amazing heartfelt Instagram post about the entire thing.)
It was storybook stuff. A local boy, a graduate from Thomas Johnson High School in Frederick, makes the roster of a pro team he grew up watching, and after much adversity. But the big-league stay was temporary. Kline was sent back to the minors after his debut, not even long enough to make a weekend of all the fun.
Fortunately for him, in this nascent stage of the Orioles' rebuilding project, it didn't take long for a recall. That happened seven days later, and in even shorter time, Kline was back on mound Wednesday night in Chicago, in another doubleheader.
This time he earned his first major league win in relief, by way of being the O's pitcher of record when they went ahead 5-4 in the eighth inning on an RBI hits from outfielder Dwight Smith Jr. and second baseman Jonathan Villar.
Kline was great in the performance, throwing a 96 miles-per-hour fastball, allowing just one hit in two innings, and helping the O's end a four-game losing streak.
In one of the replies to this tweet, a middle-school teacher from back home told Kline he was sharing his story with students as inspiration "that hard work and perseverance can help people achieve their dreams." To which Kline responded, "Thank you Mr. Schill. Trying my best to set a good example."
Kline's story is, really, what this O's season is all about. The Birds' record is what it is: 11-21, which is probably better than a lot of prognosticators anticipated. The playoff hopes are what they are: slim to none. The roster makeup is what it is, too: a mostly young in baseball years patchwork group, with some out-of-place parts like Chris Davis (who, by the way, has hit .300 since busting his historic hitless slump on April 13), all playing under a first-year manager.
But the guy who grew up 45 minutes from Baltimore, and even pitched for the Orioles minor league in affiliate in Frederick last year during his first healthy season in four years, could care less about the circumstances. Same goes for the 20 or so friends and family that showed up to his big league debut, and the many more that are tracking every move of his tale.
"I've been through a lot," Kline said prior to the season at Orioles FanFest. "A lot of ups, a lot of downs, but that's life. It's not really about what you're going through. It's how you respond."