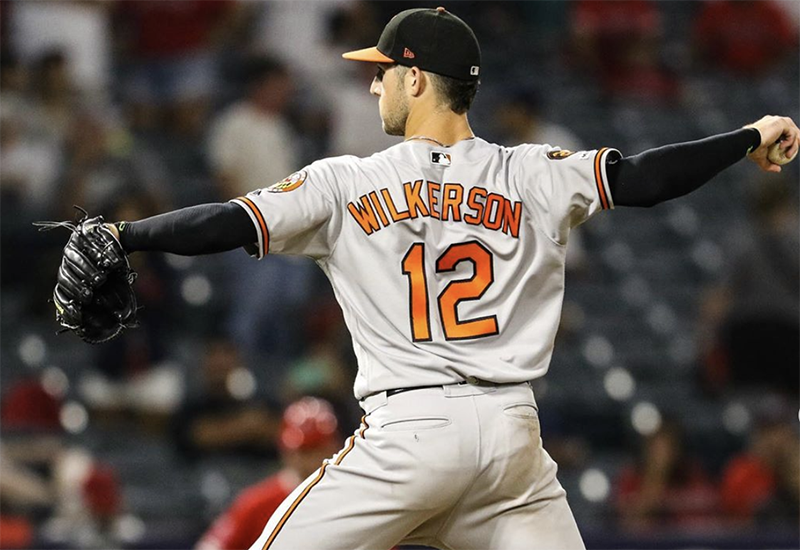 Baltimore Orioles/Instagram
It has been a long, strange, and often unfortunate season full of anomalies for the Baltimore Orioles, so perhaps it makes sense for this team to be the ones to break a crack in baseball's history books. Prior to Thursday night's 10-8, 16-inning win, no position player had ever recorded a save in Major League Baseball history. But when outfielder Stevie Wilkerson took the mound early Friday morning, he became the first position player to do so since the save became an official baseball statistic in 1969.
"I don't think I've wrapped my head around it yet," Wilkerson said after the game, according to the Baltimore Sun. "What a wild game. That was just crazy. I'm glad I could go out there and be part of getting us a win."
This was the third time Wilkerson has pitched in relief for the team this season. Position players taking the mound is one of baseball's delightful quirks—rare enough to be notable when it does happen, raising social media sirens on accounts devoted to cataloguing the eccentricities of baseball.
Here was someone being tasked to do something they don't normally do. In Wilkerson's case Thursday night, that meant tossing 50-plus mph pitches, and doing it well enough to get his team a win. And if that wasn't enough, he also made an impact with his bat, knocking in a tying run with an RBI double in the eighth inning. It was, of course, his only hit in seven at-bats.
The events that led to Wilkerson's save were just as unique. After five scoreless extra innings, the Orioles sprung for three runs in the top of the 15th, but the Angels fired back and tied the game back up in the bottom of the inning. The Orioles scored two more in the top of the 16th, setting the stage for Wilkerson, who etched his name in the history books. It's only fitting, too, that the win was the Orioles' first trailing after seven innings in 63 tries.
"I think that was the best day of the year for all of us," summed up shortstop Jonathan Villar.