Town Jewel
Betty Cooke's The Store Ltd just turned 50 years old. And at 90, she's not slowing down.
Like the playfulness of her creations, there's an impish, humorous side to jewelry designer extraordinaire Betty Cooke. When she tells you that, in the 1940s, she and a girlfriend hitchhiked from Maine through Nova Scotia and back again with nothing but a rucksack of clothes, a couple of sleeping bags, and a sheath knife, you readily believe it. "But we were [proper] Girl Scouts," she wants you to know. "We were camping. We'd see girls hitchhike in shorts and skirts, but we didn't."
At 90 years old, Cooke remains as vital as her work. It's been 50 years since she and her husband and business partner, Bill Steinmetz, opened The Store Ltd at the Village of Cross Keys, introducing fuddy-duddy Baltimoreans to contemporary aesthetics. "Sell only great design" is the mantra around the shop and it's kept the business relevant long after Halston tunics and chintz slipcovers have come and gone.
"They just have a great eye and a sense of what's good," says Fred Lazarus, president emeritus of the Maryland Institute College of Art, who admits to purchasing "a ton" of pieces of Cooke's jewelry for his wife, Jonna, over the years. "The shop is a real statement. Everything in it is so carefully chosen and represents the best in design, whether it's home wares or clothing or gift items. Really, no retailer stays in business for 50 years anywhere and still has a fresh look to it."
The same can be said of Cooke's jewelry. With their geometric gold and silver spheres and tubes, precariously balanced like an Alexander Calder sculpture, there's a contemporary sensibility to all of her designs, whether she created them 60 years ago or yesterday. Stories abound of jewelry-clad strangers approaching one another to ask, "Is that a Betty Cooke?"
"What my jewelry has in common over the years is that it always looks like I did it," says Cooke. "It always expresses my approach—simple, clear-cut, architectural. Things have changed style-wise, but there's something that ties them together. Like any other artist or musician, your voice is your voice, it doesn't change, but what you do with it does."
"What my jewelry has in common over the years is that it always looks like I did it."

These days, Cooke relies on a few select craftspeople to help with the work, but she still sketches every idea and creates custom designs for clients regularly. She and Steinmetz are at the store nearly every day of the week and personally pick out most items the shop carries. "She's just inspirational," says Vivian Fliegel, long-time manager of the shop's jewelry section. "She has so much energy. She makes us tired. It's unbelievable."
In the 1940s, Cooke was teaching design at the Maryland Institute College of Art—known simply as the Institute at the time—when she met Steinmetz, a World War II vet three years her junior and one of her students. Cooke was creating and selling her jewelry as well as leather goods and Japanese folk art out of a tiny row home on Tyson Street in Mt. Vernon. As an engagement present, a friend gave them a baby Suffolk lamb, on which they bestowed the made-up name Mimsibou and kept in their backyard. It became sort of a mascot for the shop, and while customers loved it, "I'm sure it was illegal to keep livestock in the city," says Cooke.
The store's proximity to the posh Betty Patterson bakery, Antique Row, and the Medical Arts Building, with its plethora of doctors and dentists, meant a steady stream of moneyed clientele, including a young aeronautical engineer named Howard Head who, as Cooke recalls, came into the shop one day and announced, "I just rented a garage around the corner and I'm going to make skis!" Head would go on to create the mammoth ski and tennis-racket business that bore his name, and would continue to buy several paintings and pieces of jewelry from Cooke over the years.
Another devout customer was developer Jim Rouse who, over a 20-year span, purchased a custom-designed piece of jewelry for his wife, Patty, for every birthday and anniversary. Each piece featured a numerical reference to the occasion subtlety worked into the design, six pearls on an earring to represent the couple's sixth anniversary or an abstract 6 and 8 in gold on a necklace for Patty's 68th birthday.
In 1965, Rouse invited Steinmetz and Cooke to move their shop to his new development along Falls Road. The couple was impressed by Cross Keys' architecture and its "community concept" that served as an early prototype for Rouse's development in Columbia. They decided to call their new venture The Store Ltd, simply "because we didn't know what we wanted to carry," says Steinmetz, who taught basic design at MICA from 1950 to 1969. (Cooke also continued teaching until the late '60s.)
They ended up carrying a little bit of everything: Marimekko fabrics, Noguchi paper lamps, even cardboard furniture designed by Frank Gehry. At one point, they sold high-end culinary equipment and held cooking demonstrations on-site. It was a little Museum of Modern Art gift shop in Baltimore—and no one in town had ever seen anything like it.
"Betty and Bill probably have done more to raise the bar on good design and aesthetics than anybody in this town, and the store is a great part of that," says architect Monk Askew, a former design director for the Rouse Co., who hired Cooke and Steinmetz to create temporary storefronts for Rouse developments. "There's something for everybody in there—kids, teens, someone who wants something on the cutting edge. It's a department store in microcosm and it's been a destination for good design since it opened."
Cooke and Steinmetz also design interiors. Their work at Eastpoint's Mischanton's Restaurant got the attention of Herbert Friedberg of Fair Lanes bowling centers, who hired the couple to design the interiors of more than 50 of his centers. Instead of the drab bowling alley browns and beiges prevalent at the time, Cooke and Steinmetz suggested bright blues and oranges, circular patterns for the carpets, and Herman Miller furniture. "This was at the time of the design revolution," recalls Cooke. "Everything was exciting and new."
"She's just inspirational. She has so much energy, she makes us tired. It's unbelievable."

In the late 1970s, clothing designer Geoffrey Beene hired Cooke to design pieces for his fashion shows in New York and Milan. Cooke was also a two-time winner of what was once the biggest competition for diamond jewelry design in the country, the De Beers Diamond Today Award. There was also a short-lived partnership with the Stieff silver company, which produced a line of gold jewelry that Cooke designed. Her work has been collected by numerous museums around North America, including Minneapolis' Walker Art Center, where, on another cross-country camping adventure in the 1940s, she knocked on the door carrying a box of her jewelry. A surprised curator requested eight to 10 pieces on the spot and included them in a show—Cooke's first major recognition.
After all the accolades over the years, the typically modest Cooke seems tickled that people remain so interested in her work. "I didn't realize in the beginning how these very simple tokens would mean so much to people," says Cooke, who claims she and Steinmetz have no plans to slow down. "I think it's very interesting that people have collected it and loved it all these years. Now we see third- and fourth-generation customers coming into the store wearing my jewelry."
Her success has led to one annoying problem, however: forgeries. Cooke isn't one to be flattered by imitation. "I don't think it's nice to copy anybody's work at all," she insists, "and I think it's a shame. Some people believe it's fine, but I don't." And then she smiles. At 90 years old, Betty Cooke still has a few tricks up her sleeve. "All I can say is, they don't know what's coming next."
---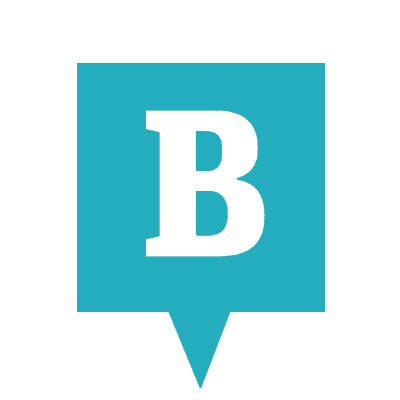 Online Exclusive! More photos of Cooke's sketches and jewelry designs.