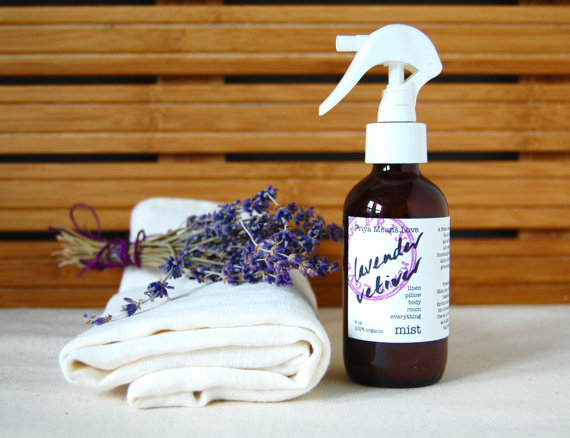 PriyaMeansLove
If you're officially in panic mode trying to find the perfect presents before the holiday weekend approaches, we can relate but also we are here for you. There is still one, big holiday market left (more on that below) and plenty of local stores to go visit without having to obsessively track your package. So take a deep breath and let these creative, Baltimore products inspire your gift list. 
Lavender spray from PriyaMeansLove
We guarantee that anyone on your list can use a stress cure. That's why we love this organic lavender spray from PriyaMeansLove, which can be used to spray on skin, linens, or hair. Proved to have a calming effect, the spray contains a lavender tincture with a bit of earthy vetiver oil. Priya's products are available at B. Willow.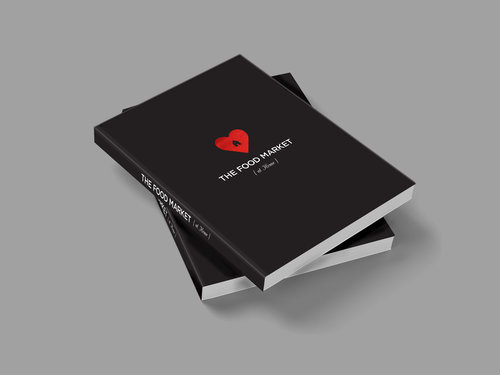 The Food Market cookbook 
We've all wondered how we can possibly recreate that beer-cheese that comes with the soft pretzels at The Food Market in Hampden. Well now we can find out. The restaurant's chef/owner Chad Gauss came out with a cookbook filled with countless recipes for brunch, dinner, and drinks. Available at Trohv during the day and The Food Market at night.
Jerseys and gear from Sassy Cyclist.
We all have at least one member of the family or coworker at the office who is really into biking. So why not browse the products of Sassy Cyclist, which makes cycling jerseys, headbands, and gear with a feminine touch. Their line, and tons of other goods (like these chocolate crabs!), will be available at the Made in Baltimore holiday store open through Christmas Eve.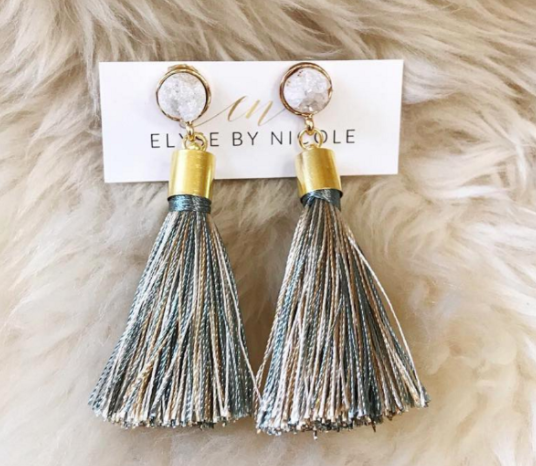 Earrings from Elyse by Nicole
If you're tired of having the same jewelry as everyone else who shops at chain stores, check out the unique designs of Elyse by Nicole. From tassels to champagne glass, her materials make for sturdy yet pretty pieces. Her jewelry is available at a pop-up shop at Cross Keys until December 31. 
Creative King tees and hats
Some dudes are notoriously hard to shop for and that's why we love the neutral, cool styles of Creative King. The graphic art on all of their products is modern with just the right amount of edge and would fit right in with any wardrobe. Many items available at Double Dutch Boutique in Hampden.
Swag from Diamondback Beer
This Locust Point brewery has some of the best graphic designs around (thanks to creatives at Gilah Press) so why not show it off on hoodies, t-shirts, and pint glasses to take home? We are particular fans of Diamondback's tulip glass with signature turtle shell pattern. Available in their taproom, where you might just have to have a beer. 
Candle-making kit from Knits, Soy, and Metal
We loved the idea of candle-making classes at Knits, Soy, and Metal's Mt. Vernon location, which they share with Keepers Vintage. With this kit, you can gift that experience to anybody and choose from four scents: lemongrass, pumpkin, patchouli, and blue spruce (the latter sounds particularly festive). Available at the shop or at their last holiday pop-up at Bird in Hand.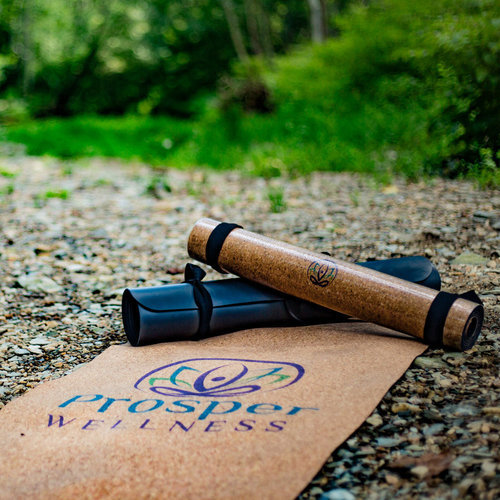 Yoga mat from Prosper Wellness
The gyms and studios will be crowded in January, so why not bring your a-game to yoga class with the journey mat from Prosper Wellness. We've tested these out and the cork material makes them lightweight and super slip resistant—even in the most stifling of hot yoga classes. Available at M.Power yoga studio in Brewer's Hill.
Give the gift of pizza
This honestly requires no explanation because pizza is the ultimate comfort food. But we found the packaging on the &pizza gift cards particularly adorable, as they are housed inside mini versions of their rectangular pizza boxes. All your recipient has to do is pick the toppings. Available at the Federal Hill location.
Cards and wrapping paper from Rowhouse 14
Once you get the gifts, you have to worry about making them look pretty. Local stationary makers Rowhouse 14 feel your pain and offer cute Baltimore-themed cards and even taco(!) wrapping paper. Visit their stand at Last Stop Hops & Shop, the final holiday market of the season, at Peabody Heights on December 21.