Artscape is known for many things: tasty street food, live music, local vendors, eye-catching installations, and, of course, outfits that are works of art themselves. Even this year's heat wave couldn't stop some from showing up in striking style from head to toe. We scoured Baltimore's favorite arts festival for this year's most standout looks, and we weren't disappointed. Here are some of our favorites: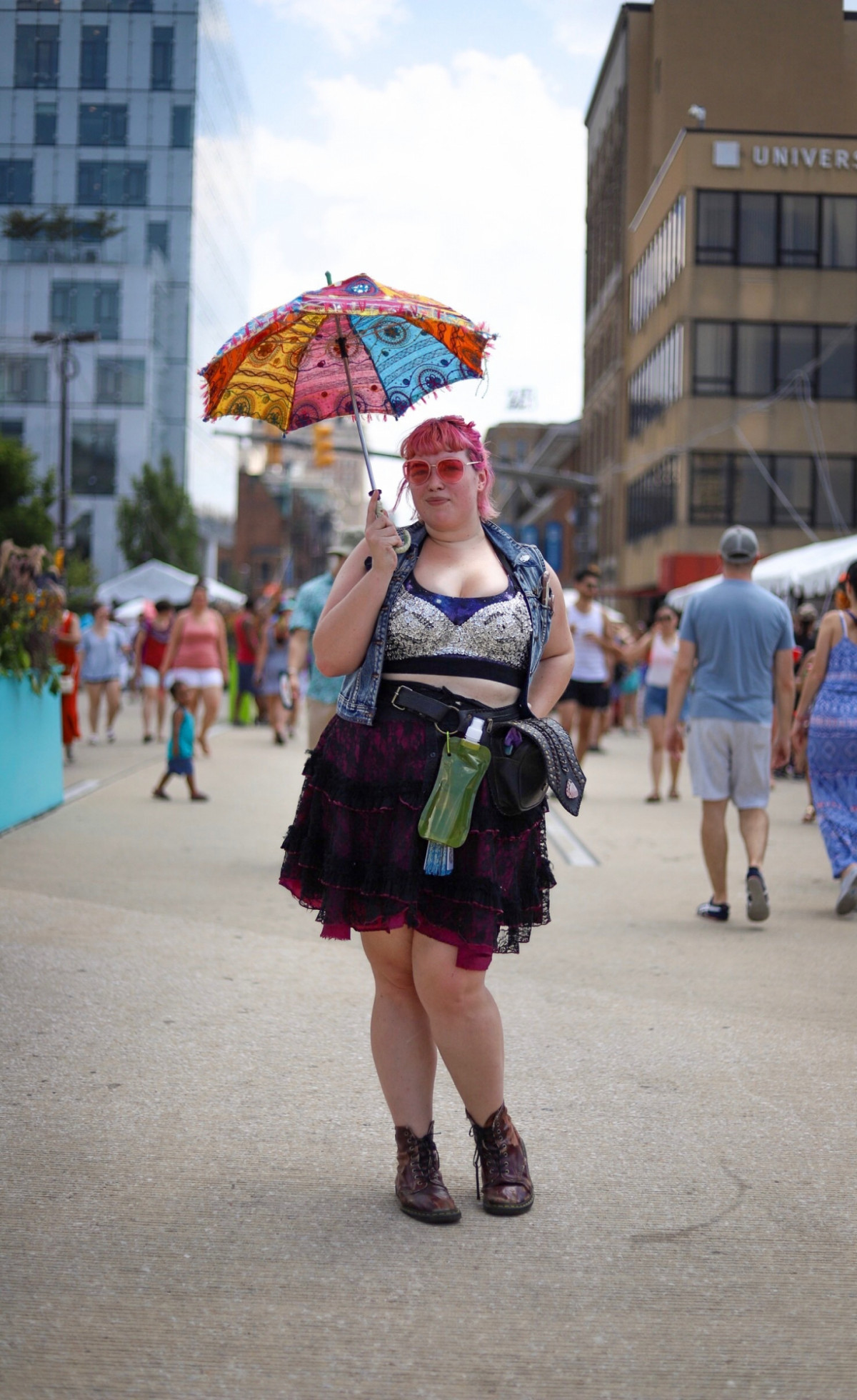 Alyssa Forsythe
"I have so many friends who make so much cool art and to be able to come to one place and see it displayed in so many different ways is one of my favorite things about this city."
---
Tyler Phillips, 29
"It's very hot outside and kilts are a lot more breathable than jeans, which is what I usually wear. All I ever wear in my spare time are band shirts. TWRP is a fun band. They actually played here at Artscape in 2015, it was their first show in the States—they're from Canada. But this is just the first shirt that I pulled out of my wardrobe this morning. I thought 'It's sleeveless, It'll be great!'"
---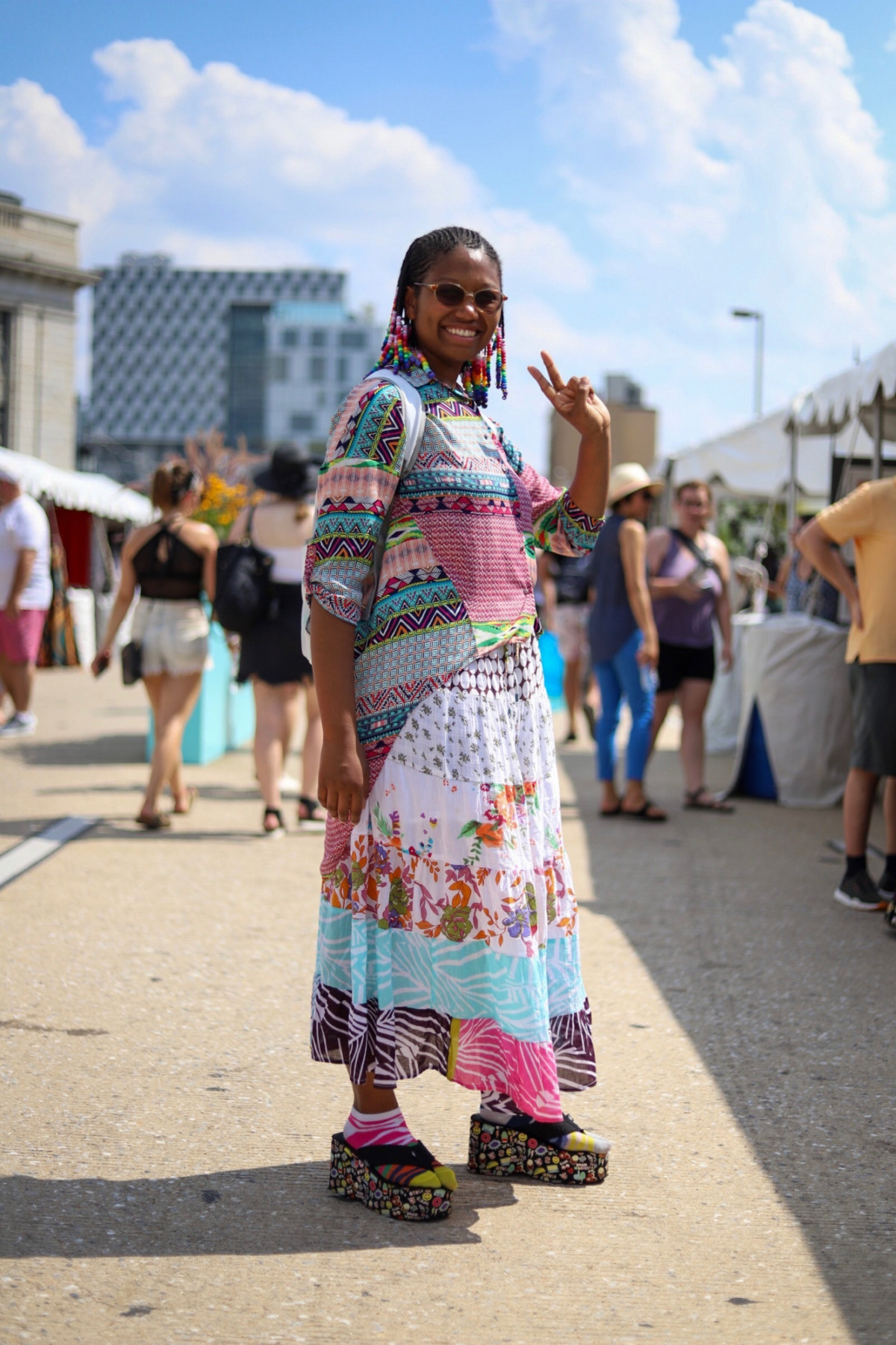 Johnnie Johnson, 22
"I dress like this on a usual basis. I love colorful things! My favorite color used to be purple but it's grown from there and now I just love rainbow."
---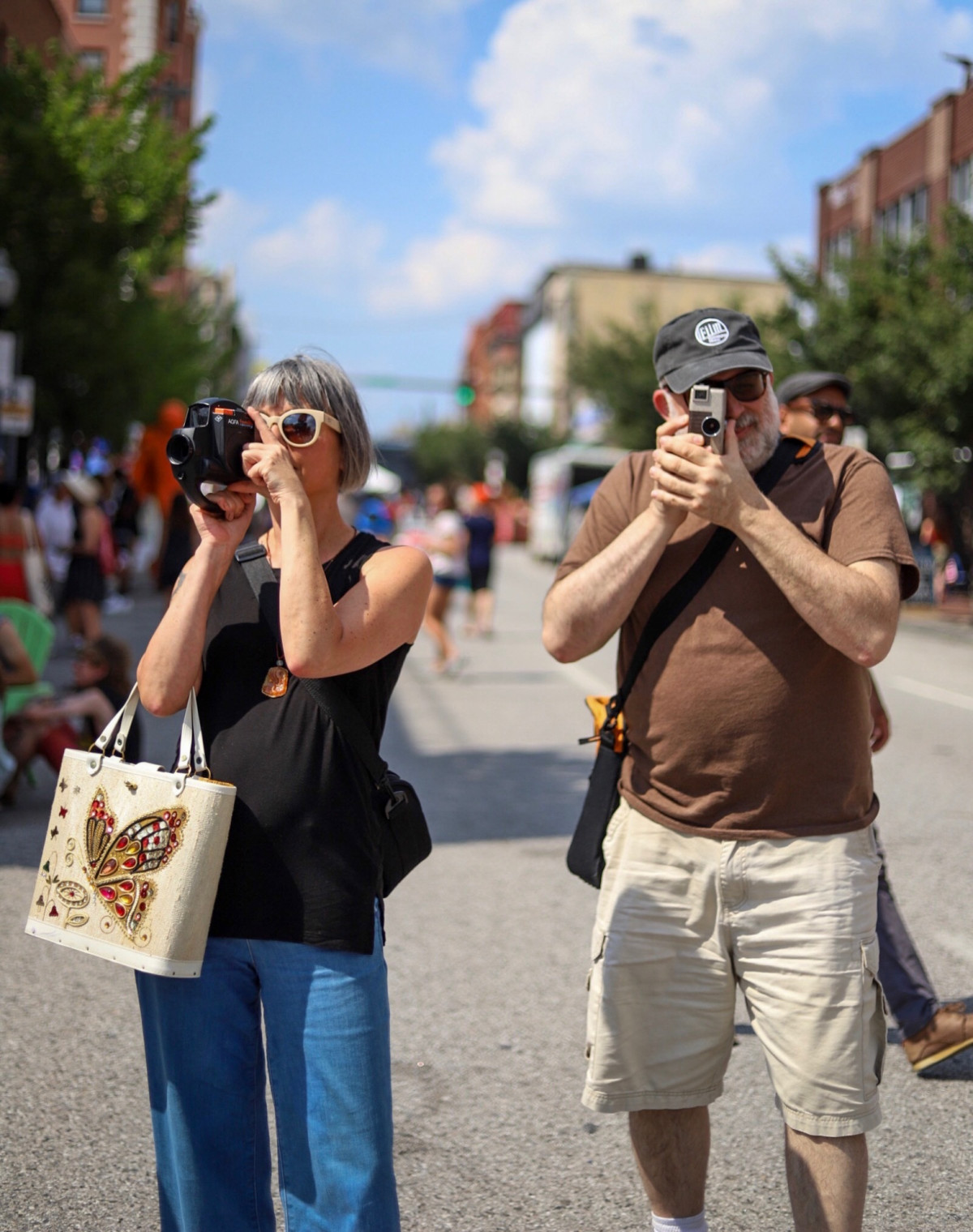 Paige Davis and Michael Raso
"Penn Station and the shops along Charles Street have been the most fun areas to photograph at Artscape, but we actually just started, so we don't know all of the great spots yet. We're looking for the cars that are covered with art."
---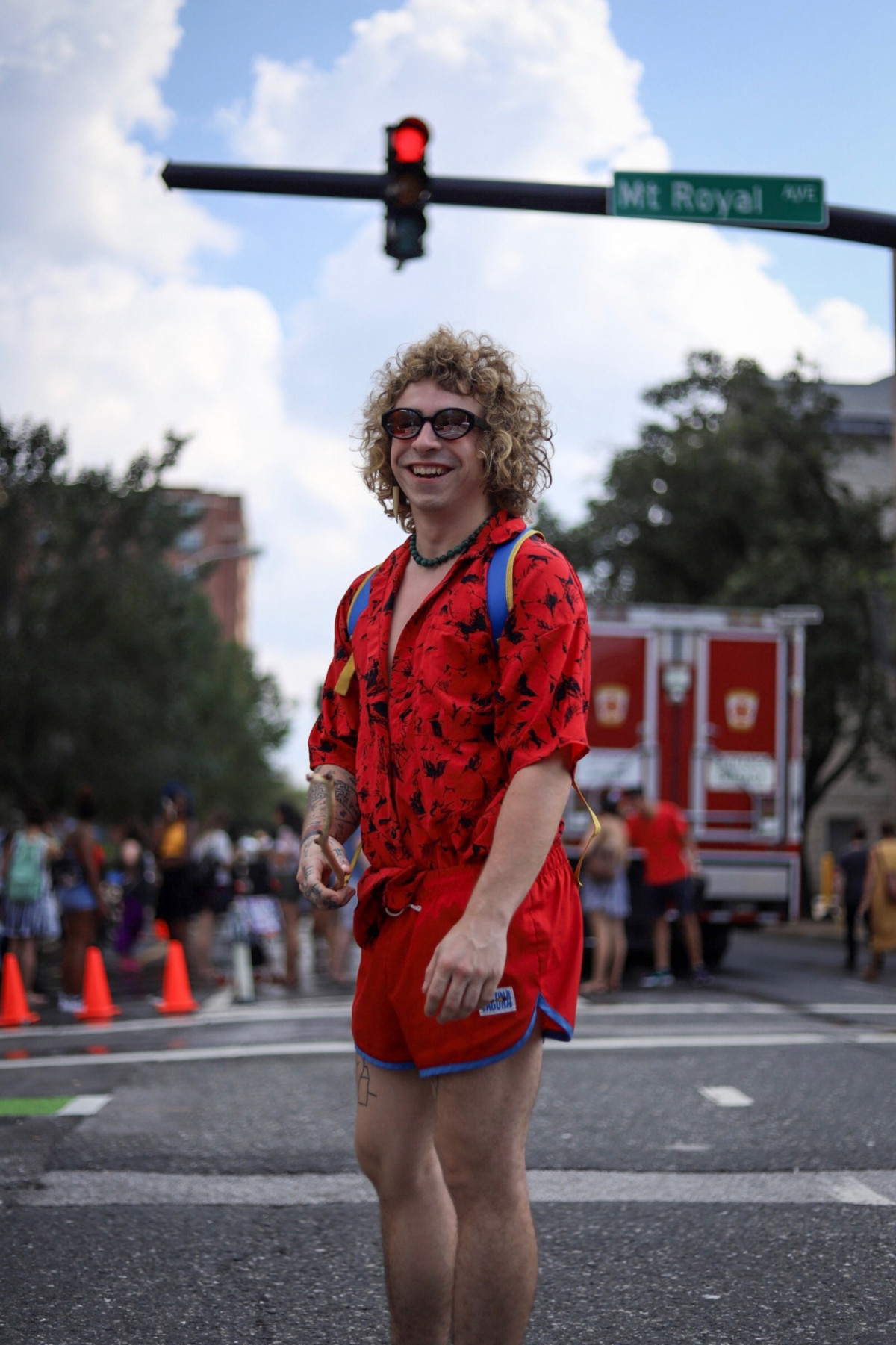 Brooks Kossover, 26
"These sunglasses are from Bottle of Bread and the shorts I got at Get Shredded Vintage."
---
---
---