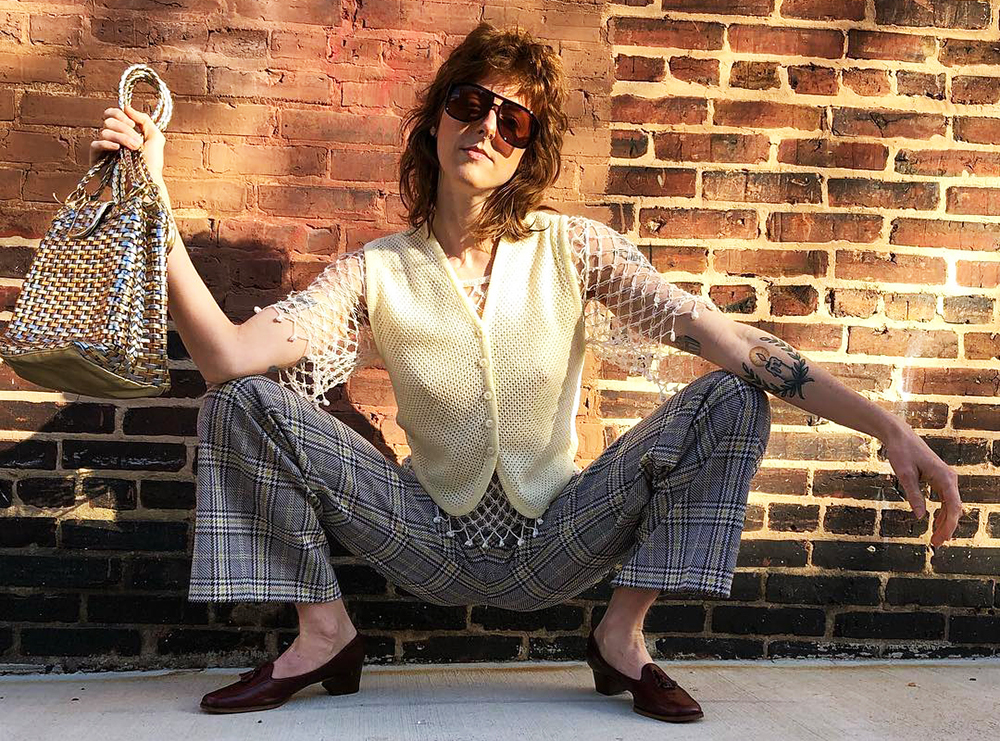 Get Shredded Vintage
If you're walking down St. Paul Street in Charles Village, you might be distracted by the mannequins decked out in bright, bold outfits arranged artfully on the sidewalk. Just down the steps behind them is a quaint vintage shop known as Get Shredded Vintage. Quirky and daring, these vintage pieces are ones you'll want to snag. We sat down with owner Sara Autrey to get the scoop on this hidden gem.
What is the meaning behind the name Get Shredded?
"Get Shredded," before it was a store, was an interview series that I started where I would book a show and interview the artist before they played kind of, like, Stephen Colbert-style—if I may compare myself to the great Colbert. Basically, I wanted to get audiences more connected with artists that they either love or don't know, and strengthen the connections in the Baltimore art scene. I chose the name because, when you're at a show the artist is shredding, and the audience is getting shredded, I really liked my interpretation of what that meant. It sounded rock and roll.
How did you get started collecting vintage?
I did a pop up at the Current Space Art Market where I sold clothes, and I sold almost everything. And people kept asking me, "Do you have a location because we love all of this stuff," and I didn't. So, it planted this idea, you know, if people are interested in this, I'll keep an eye out. I thought it was cool to carry it over to the vintage shop when I actually got the space because I have a lot of local artists and makers stocked in the shop and, like the interview series, it's connecting people to Baltimore artists and creating those stronger connections.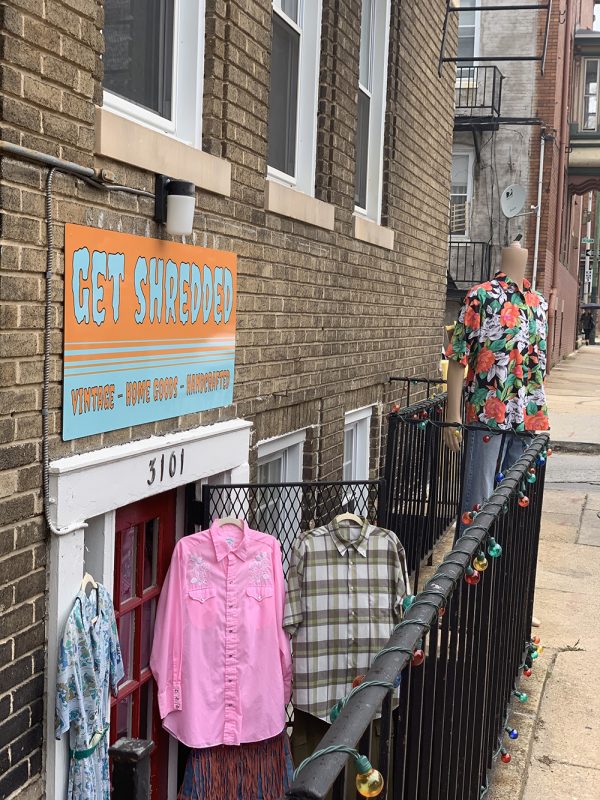 How do you decide what pieces to add to the store?
It's, basically, artists' work that I love, and then things that inspire me: I like texture, I like color, I love interesting shapes, bold pieces, and classic cuts. Anything that kind of pushes the envelope will usually be what I'm gonna snatch.
Why shop vintage?
It's really fun to look and find pieces that are totally amazing that people don't want anymore and kind of bringing new life into them. And vintage is awesome because it's not mass-produced, so chances of wearing the same thing as somebody to the same party is greatly diminished. And vintage is made better because a lot of it was made in the USA with worker unions—there was a level of quality going into it that is really hard to find today in fast fashion.
What's your most favorite find currently in your store?
I have a lot of men's clothes that I'm currently obsessed with, but I have to say—this pretty blouse. I found it on an online estate auction.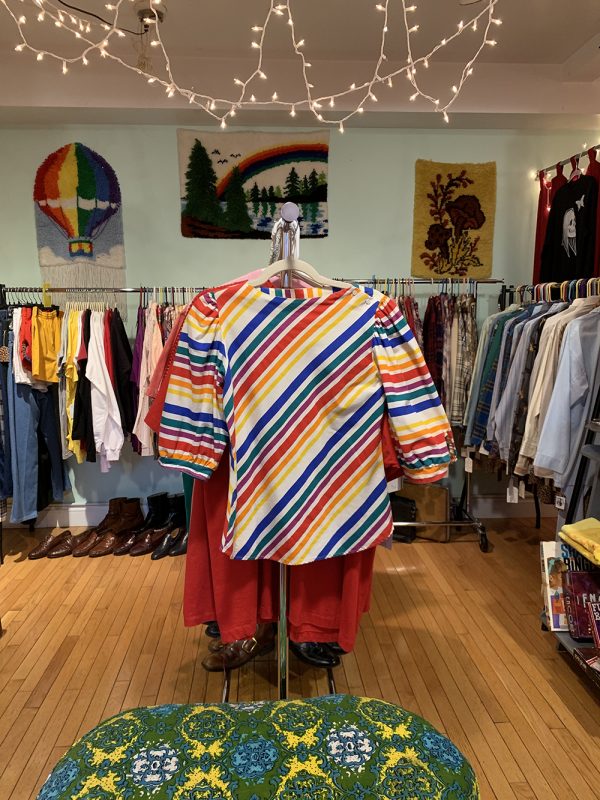 Are there any tips you would give to someone who is just starting to explore the vintage shopping scene?
Go through everything! When I'm shopping through other people's stuff, I do a once-over and go to the things that super pop off the rack at me, and then I do the deep, deep rounds. Because if you scan through and don't pull things out and look at them, it's overwhelming because all you see are all these colors and textures. You've got to see the shapes and try them on. Vintage lies—some things look tiny and fit, and some things look giant and are too small.
How would you describe Baltimore's style?
Baltimore's style isn't definable because there are so many different chunks that it's hard to say. But I would say it's really adventurous. One day I can dress like a skater boy, and the next day I'm like decked out about to play a show, and it's all fine —which I really appreciate.
Get Shredded Vintage is celebrating its one-year anniversary this Saturday, May 4, with a pop-up party of local makers.