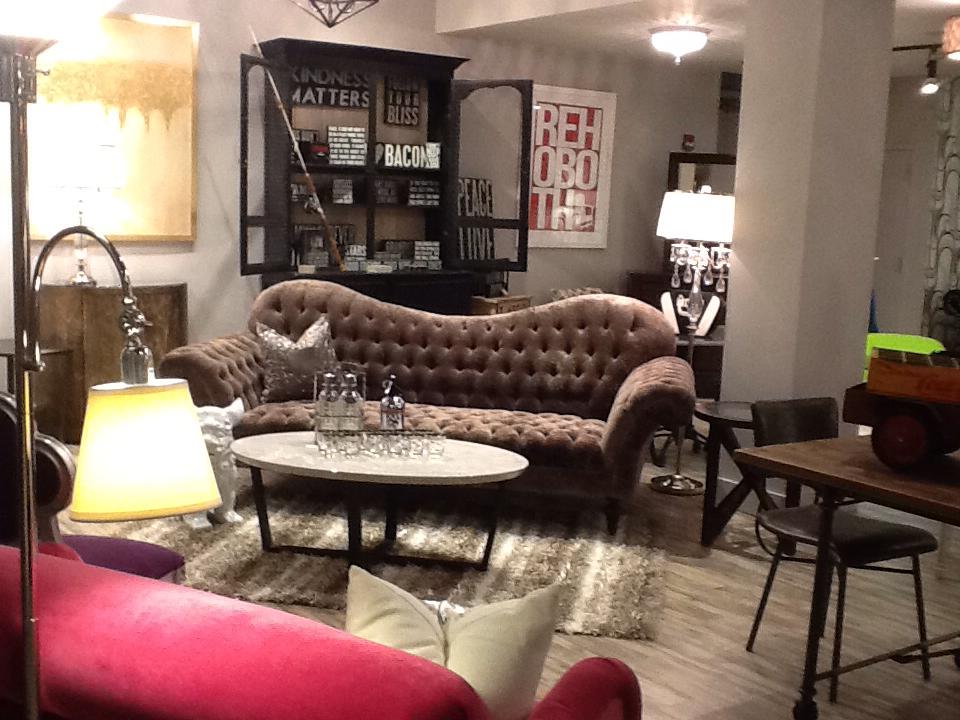 With a new name and location, Nouveau Home & Interior Design has revamped its image to fuse modern glamour with reclaimed vintage style. Previously known as Nouveau Contemporary Goods in Belvedere Square, owners Steve Appel and Lee Whitehead have relocated the store back to its roots in historic Mount Vernon, where it originally opened in 1987.
"We are downtown residents who have always identified ourselves with Mount Vernon, its history, culture, and charm. With the trend toward urban living, it makes perfect sense for us to be here, near the popular City Café, and other growing downtown businesses," says co-owner Whitehead about the company's desire to move back to the city.
Nouveau offers a mix of contemporary home décor combined with vintage items, including radios, telephones, and cocktail sets from the '40s and '50s, news-print style prohibition artwork from the '60s, as well as watches and other personal accessories.
Nouveau has made a name for itself, furnishing the city, both residential and commercial properties, as well as homes of celebrities living outside of Baltimore, such as Johnny Depp and Julia Roberts. In addition to household items, Nouveau also offers Whitehead & Appel interior design services, which range from full service interior design to accessory redesign.
Additional reporting was provided by Kelly Coleman