May Days
Send well wishes with these vibrant cards from local shops.
From to-do lists to poetry writing to journaling, it feels like the handwritten word is more important than ever. And hey, if you're going to be writing down your deepest thoughts, why not do it in a beautiful notebook?
As they say, April showers bring May flowers. Welcome the change of season with notes of well-wishes in vibrant stationery and messages of love in these fun Mother's Day cards.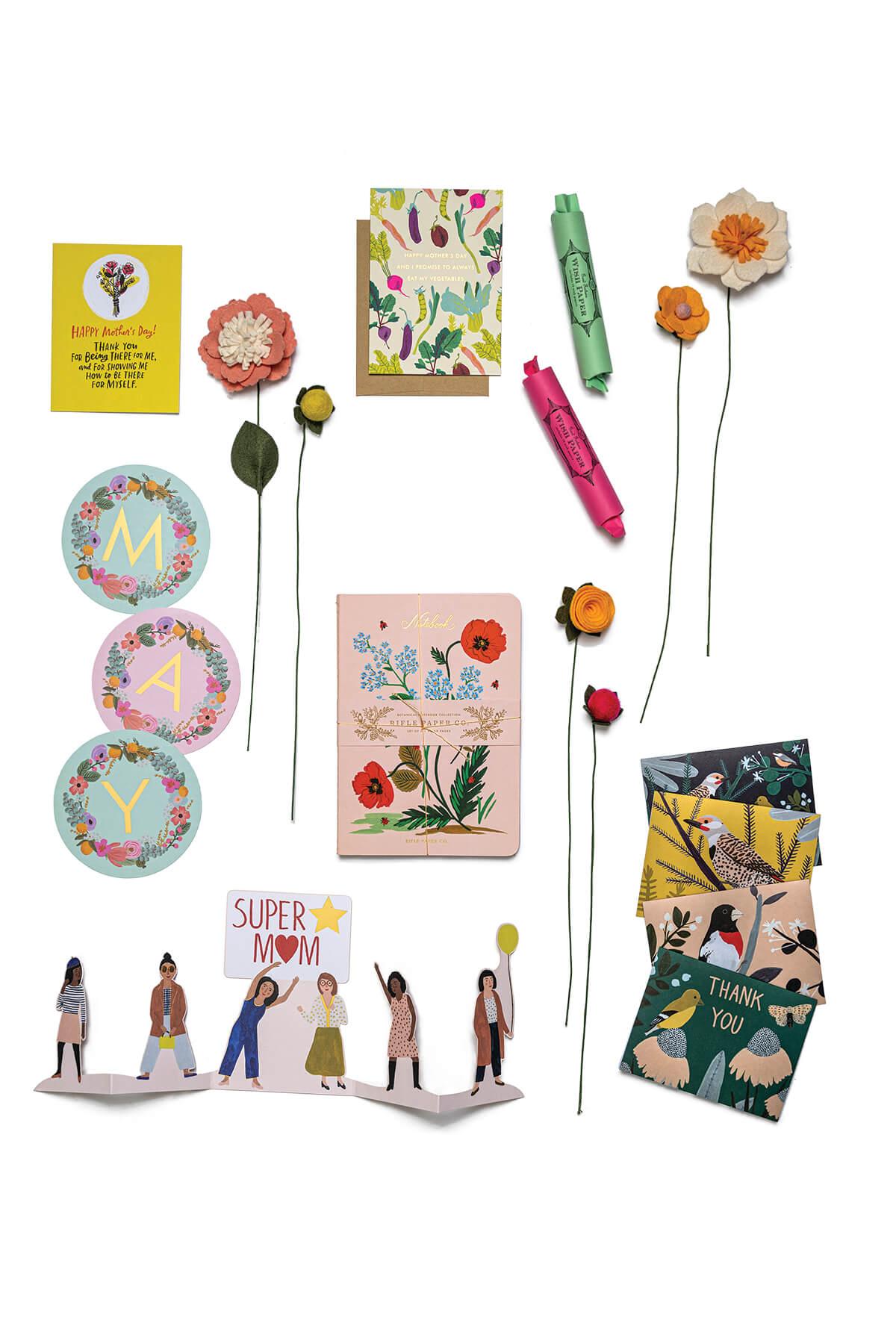 Clockwise, from top left: 1. Being there for myself Mother's Day card ($5) at Found Studio Shop. 2. Felt flowers by The Colorful Berry ($3 each) at Found Studio Shop. 3. Mother's Day vegetable card ($4.95) at Found Studio Shop. 4. Good fortune wish paper ($9) at Best Day Ever. 5. Chicago school boxed notecard ($16.50) at Trohv. 6. Assorted botanical notebooks ($16.50) at Trohv. 7. Supermom laser cut card ($6) at Trohv. 8. Garden party letter garland ($18.75) at Trohv.