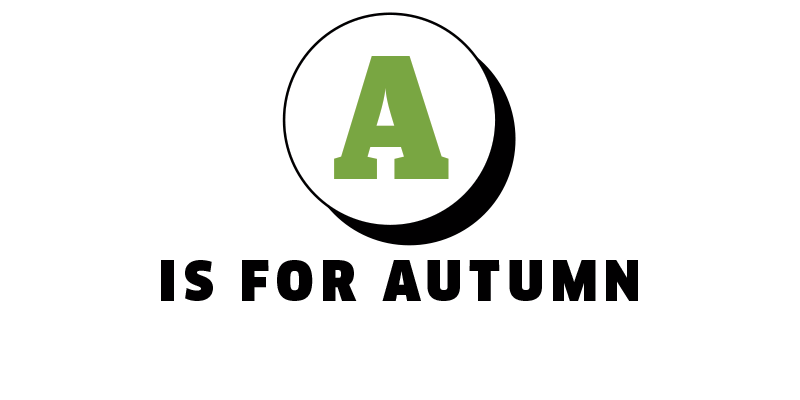 ---
"I'm so glad I live in a world where there are Octobers," said Anne of Green Gables. We agree. And we think Septembers are pretty swell, too. That's why we've compiled a list of reasons—one for every letter in the alphabet—to celebrate this season of beauty, bounty, and things that go bump in the night. So, indulge those autumnal urges. Pick a peck of rosy-ripe apples. Go for a hike beneath a canopy of reds, yellows, and oranges. Get lost in a corn maze with a loved one. Find heady bliss in an Oktoberfest beer garden. Watch migrating birds take wing. Or try an activity you've never considered. (Irish road bowling, anyone?) Our suggestions range from economical day-trips to indulgent weekend getaways. Whatever you choose, be glad. Fall is here.
KEY
D Day-trip
W Weekend getaway
$ Economical
$$ Moderately priced
$$$ Splurge
---

Pick Your Own Apples
From Honeycrisps in September to November's crop of Granny Smiths, pluck fall's favorite fruit at Weber's PeachBerry Farm (11409 Harford Road, Glen Arm, 410-668-4488). Afterward, visit the family's market, Weber's Cider Mill Farm (2526 Proctor Lane, Parkville, 410-668-4488), for home-baked pies and fresh-pressed apple cider. Eat: Enjoy a tasty lamb or grilled-chicken gyro, made with soft pita bread—plus fries or a Greek salad—at Pita Pan (7722 Harford Road, Parkville, 410-661-0684), a mom-and-pop sandwich/pizza/pasta parlor. Don't miss the homemade cheesecake. D, $
---

See the Countryside from a Hot-Air Balloon
Let your heart soar on a hot-air balloon ride for two above Pennsylvania's beautiful Delaware River Valley. Reserve a couple's sunrise or sunset ride ($650) at the United States Hot Air Balloon Team's Bucks County location, The Inn at Barley Sheaf Farm (5281 York Road, Holicong, Pa., 800-763-5987). Float serenely above riverside villages and resplendent foliage, toasting your return with champagne. Stay, Eat: At The Inn at Barley Sheaf Farm, you'll find 16 luxurious suites (from $275/night) with romantic touches such as steam showers, skylights, and even an ornate Chinese wedding bed. Fine-dining dinners and weekend brunch served as well. W, $$$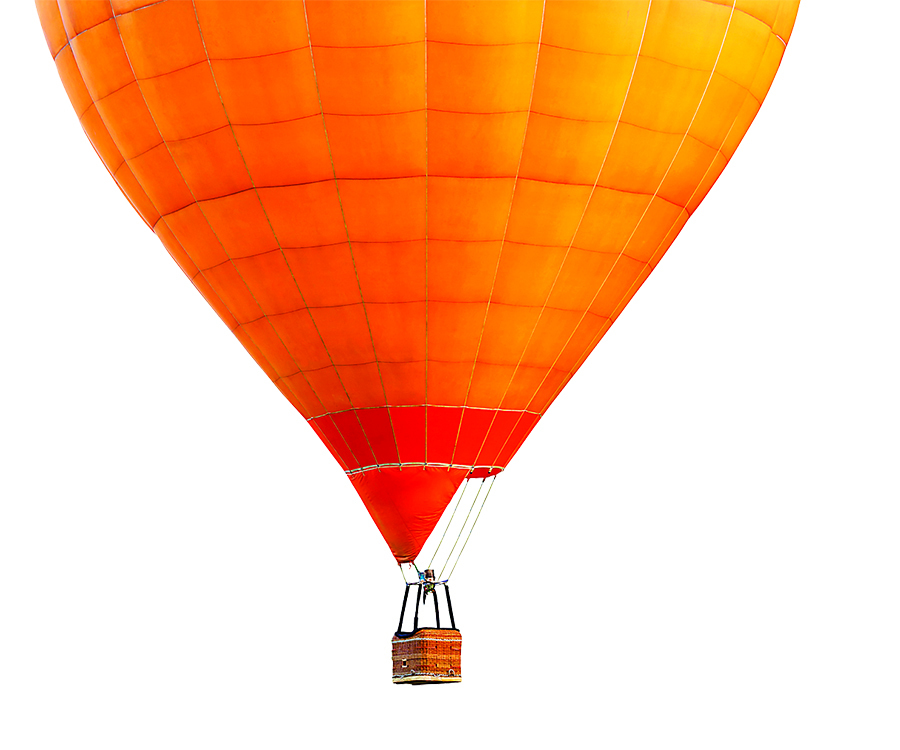 ---
Cross a Covered Bridge
As the birthplace of U.S. covered bridges, Pennsylvania boasts 200 of the nostalgic spans, 14 in Bedford County alone. Starting at Old Bedford Village, take a nine-bridge driving tour to admire these architectural artifacts. The tour includes an eerie bonus: Gravity Hill, where cars inexplicably roll uphill. The Bedford County Visitors Bureau (131 S. Juliana St., Bedford, 800-765-3331) offers free tour maps. Stay: Pick from 11 charming guest rooms (from $95/night) at the Golden Eagle Inn (131 E. Pitt St., Bedford, 814-624-0800), a downtown B&B steeped in history. Eat: Steps away, savor fresh seafood and Italian entrees at the much touted 10/09 Kitchen (132 E. Pitt St., Bedford, 814-623-1130). W, $$
---

Take a Super-Scenic Drive
Cruise the oldest section of Shenandoah National Park's famous Skyline Drive, Thornton Gap to Swift Run Gap. Opened in 1934, these 34 miles include the Virginia skyway's highest point, Skyland Resort (mile 41.7, 877-847-1919), plus jaw-dropping vistas. Explore Skyland's rustic lodgings, built a century ago, and sample "New Deal turkey" in the resort's panoramic dining room. Stay: The recently renovated Hotel Laurance (2 S. Court St., Luray, Va., 540-742-7060) features 12 sleek, modern rooms with full kitchens (from $145/night). Eat: Visit Gathering Grounds Pâtisserie & Café (24 E. Main St., Luray, 540-743-1121) for home-baked pastries, generous sandwiches, and craft brews.W, $$
---

Enjoy Equestrian Prowess
Marylanders love horses and this trio of autumn equine competitions
Oct. 1: Maryland State Jousting Championship
(Anne Arundel County Fairgrounds, 1450 Generals Hwy., Crownsville, 410-218-2727) Skilled lance-a-lots astride trusty steeds aim to spear tiny rings in Maryland's official state sport.
Oct. 13-16: Fair Hill International
(Fair Hill Natural Resources Management Area, 300 Tawes Dr., Elkton, 410-398-2111) A prestigious competition showcasing a trio of equestrian disciplines: dressage, cross-country, and show jumping.
Oct. 22: Maryland Million Day
(Laurel Park, Route 198 and Laurel Race Track Road, Laurel, 410-252-2100) A fast-paced celebration of Maryland thoroughbred racing, conceived by the late sportscaster Jim McKay
---

Find Foliage
Forests cloak 40 percent of Maryland, so visit them at their finest. The 7,000-acre Garrett State Forest (1431 Potomac Camp Road, Oakland, 301-334-2038) reaches peak hues about early October, but the spectacle lasts several weeks. Admire the foliage and learn about forest conservation on the self-guided Kindness Demonstration Area trail. Stay: Rest trail-weary bones in a cozy loft bed at Blue Moon Rising (89 Blue Moon Rising Way, McHenry, 240-442-5287), a village of quirky, eco-friendly cabins near Deep Creek Lake (from $249/night). Eat: Enjoy locally sourced food and live music at Blue Moon Rising's sister operation, MoonShadow Café (110 S. Main St., Accident, 301-750-5094). W, $$$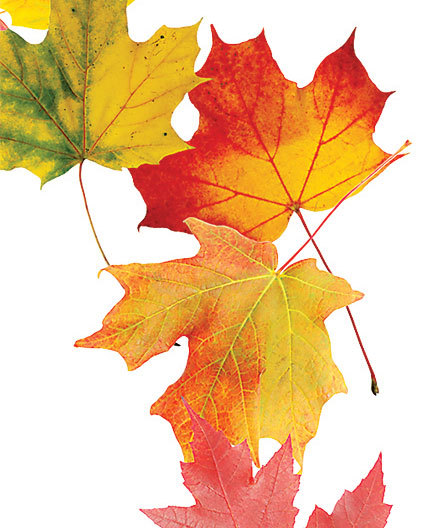 ---

Go on a Ghost Tour
Supposedly haunted by its harshly punished inmates, Eastern State Penitentiary (2027 Fairmount Ave., Philadelphia, 215-236-3300) is always scary. But the abandoned prison——a National Historic Landmark——escalates its creepiness with Terror Behind the Walls, an interactive after-dark fright fest that runs from Sept. 16 through Nov. 5 (tickets from $19). Stay: The Cornerstone Bed & Breakfast (3300 Baring St., Philadelphia, 215-387-6065), a six-room Victorian, offers a "prison package" (from $185/night) including lodging, breakfast, and two tickets to the penitentiary's (less-harrowing) daytime tour. Eat: Fortify your nerves with steamed mussels and Trappist ale at The Belgian Café (601 N. 21st St., Philadelphia, 215-235-3500). W, $$
---

Hike the Appalachian Trail
Celebrate our national parks' centennial: Tramp Maryland's swath of the Appalachian National Scenic Trail. Enjoy exhilarating views from Washington County overlooks, including Raven Rock (1,300 feet) and Annapolis Rock (1,700 feet). The former is an easy to moderate 9-mile trek from state Route 17, the latter a moderately difficult 4-mile hike from U.S. 40. Stay: Relish privacy and self-reliance in cozy Olive Green Cabin (Cunningham Falls State Park, 14039 Catoctin Hollow Road, Thurmont, 703-242-0315, ext. 102), an 1871 log cabin rented through the Potomac Appalachian Trail Club (from $20/night). Eat: Buy natural foods and hot-bar dishes at Common Market (5728 Buckeystown Pike, Frederick, 301-663-3416). W, $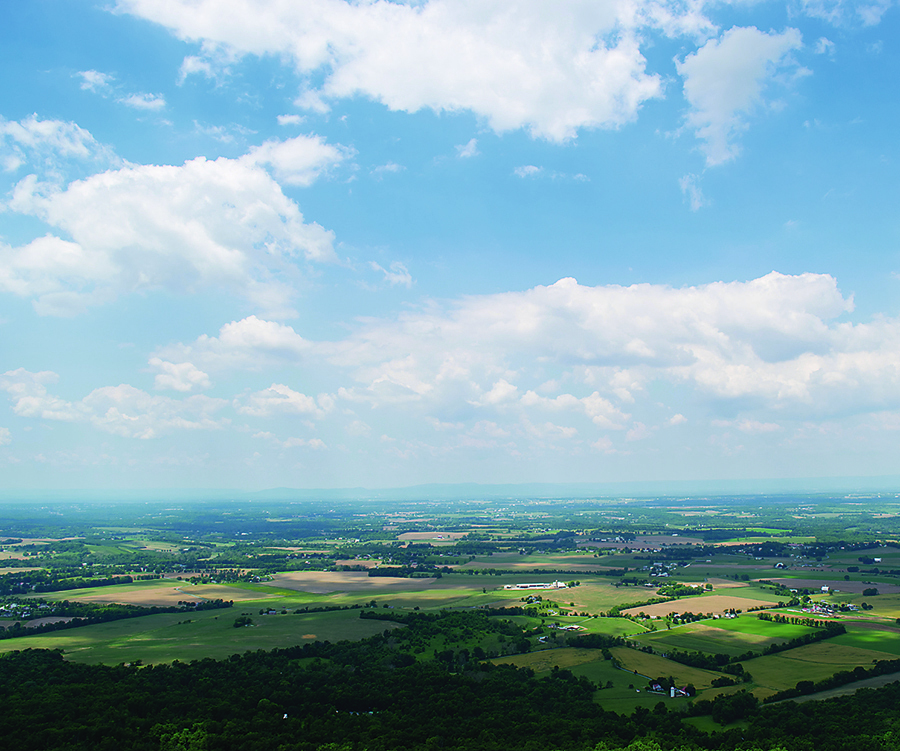 ---

Watch Irish Road Bowling
Fast-pitch softball meets street bocce in a centuries-old game imported from Ireland. After a running start, bowlers hurl a small-but-hefty metal "bowl" down, yes, a country road. Players vie to finish the 1.2-mile course in the fewest throws. Watch them Oct. 2 during the four-day Preston County Buckwheat Festival (Kingwood, W.Va., 304-379-2203), which celebrates rural life and pancakes. Stay: Operated by country-chic home/garden center Modern Homestead, Homestead Inn (41 S. Robert Stone Way, Reedsville, W.Va., 304-864-4333) boasts five stylish suites (from $85/night). Eat: The charming Maxime's at the Inn (112 W. Main St., Kingwood, W.Va., 304-329-2220) serves rib-sticking entrees, including a U.K. classic, liver and onions. W, $
---

Carve a Ghost-Busting Jack-O-lantern
Sculpt sacrificial pumpkins for the Legend of the Hairy Hand pageant, part of Fall Furnace Fest (Oct. 15-16) at Pine Grove Furnace State Park (1100 Pine Grove Road, Gardners, Pa., 717-486-7174). The jack-o-lanterns are placed on a raft and set adrift to appease the spirit of a hirsute miner whose watery demise is told in chilling detail by rangers. Stay: Enjoy Victorian décor, landscaped gardens, and shoofly pie with breakfast at The Brickhouse Inn (452 Baltimore St., Gettysburg, Pa., 717-338-9337; from $119/night). Eat: The BYOB Food 101 (101 Chambersburg St., Gettysburg, Pa., 717-334-6080) earns raves for dishes such as Sicilian chicken in wine-herb broth. W, $$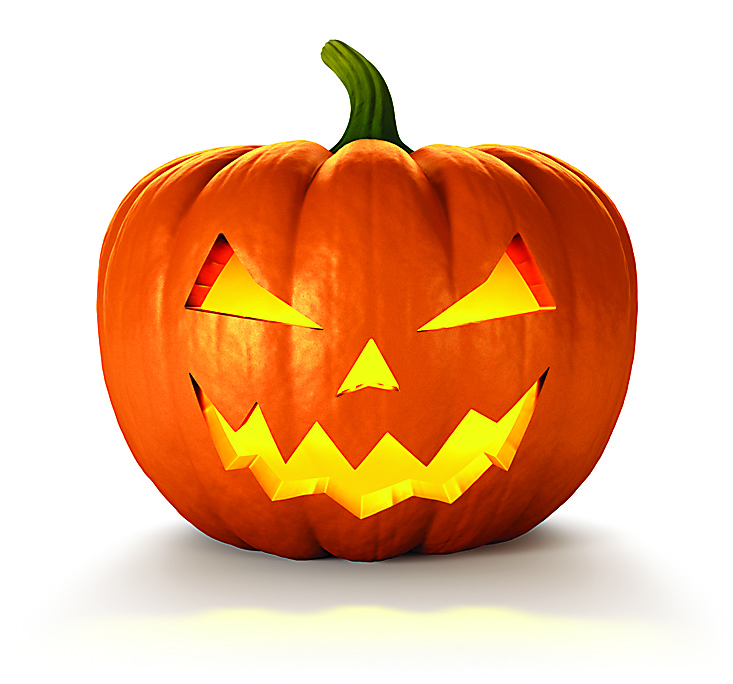 Mingle with the King
Rub puffy-sleeved elbows with knights, maidens, jesters, knaves, and perchance, King Henry VIII himself, at the Maryland Renaissance Festival (1821 Crownsville Road, Annapolis, 410-266-7304) during its 40th season (Saturdays and Sundays, plus Labor Day Monday, through Oct. 23). Entertainment ranges from sword-swallowers to Shakespeare's As You Like It to Puke and Snot, a 16th-century Abbott and Costello. (Adult tickets from $19.) Eat: Dine like royalty at Revel Grove: smoked turkey legs, steak on a stake, and Scotch eggs for medieval palates; crab cakes, quesadillas, and chicken nuggets for modern noshers. D, $
---

Hit the Trail with Leaf-Peeper apps
Try these free apps on your fall hikes.
All Trails To find nearby trails
Leafsnap To photo-ID colorful trees
Map My Hike To track your distance and fitness stats
Yonder To share foliage photos
---

Get Lost in a Maze
Even GPS can't help you in a corn maze 10 times the size of Oriole Park. But follow the clues and have fun escaping the 24-acre puzzle at Temple Hall Farm Regional Park's Fall Festival, Fridays through Sundays and weekday holidays, Sept. 30 through Nov. 8 (15855 Limestone School Road, Leesburg, Va., 703-779-9372). Open days ($11-14 admission) and nights ($8-10). Stay: Families find the large rooms at Comfort Suites (80 Prosperity Ave., Leesburg, Va., 703-669-1650) very accommodating (from $145/night, family of four). Eat: Premium beef, house-baked buns, and specials including the Peking duck burger, make MELT Gourmet Cheeseburgers (525 E. Market St., Leesburg, Va., 703-443-2105) a local favorite. W, $$
---

Explore a National Wildlife Refuge
Bring binoculars to Bombay Hook National Wildlife Refuge (2591 Whitehall Neck Road, Smyrna, Del., 302-653-9345) to watch the winged parade of fall migrants, from zephyr-lofted monarch butterflies (September) to raucous snow geese and ducks (October and November). The refuge waives its $4 entrance fee on Sunday, Oct. 9. Stay: An in-town haven, historic Causey Mansion B&B (2 Causey Ave., Milford, Del., 301-996-8910) offers four rooms (from $125/night) decorated in antiques. Eat: Compare birding notes over seared scallops and a bottle of Chardonnay at Abbott's Grill (249 NE Front St., Milford, Del., 302-491-6736). W, $$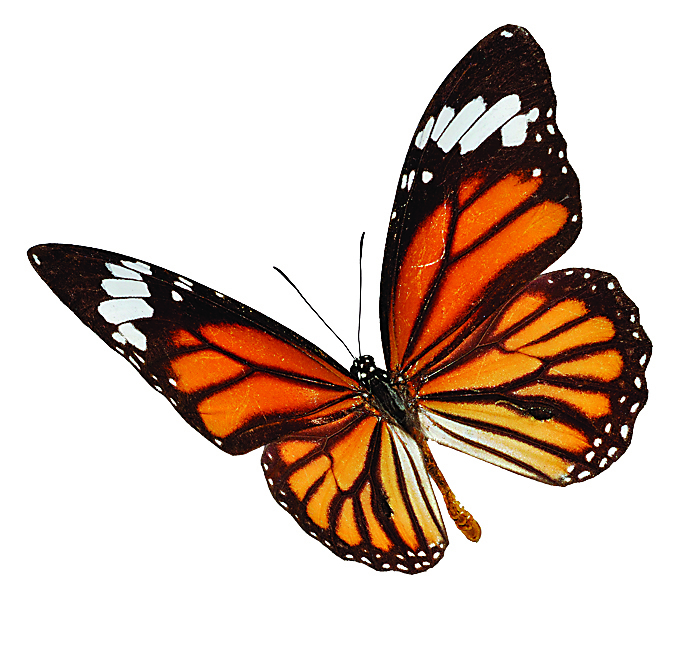 ---

Go All Out for Oktoberfest
Wear a genuine dirndl or lederhosen to Frederick's Oktoberfest (Oct. 1-2, Frederick Fairgrounds, 797 E. Patrick St., Frederick, 240-599-0660) and get in for free. The $10 regular admission (advance tickets $7, frederickoktoberfest.org) is still a bargain for complete cultural immersion, including German beer and food vendors, folk dancing, and live bands. Eat, Drink: Fill up on the best bratwurst, sauerbraten, pretzels, locally made sauerkraut, and delectable strudel—washed down, of course, with Oktoberfest beer, local craft brews, and German wines. D, $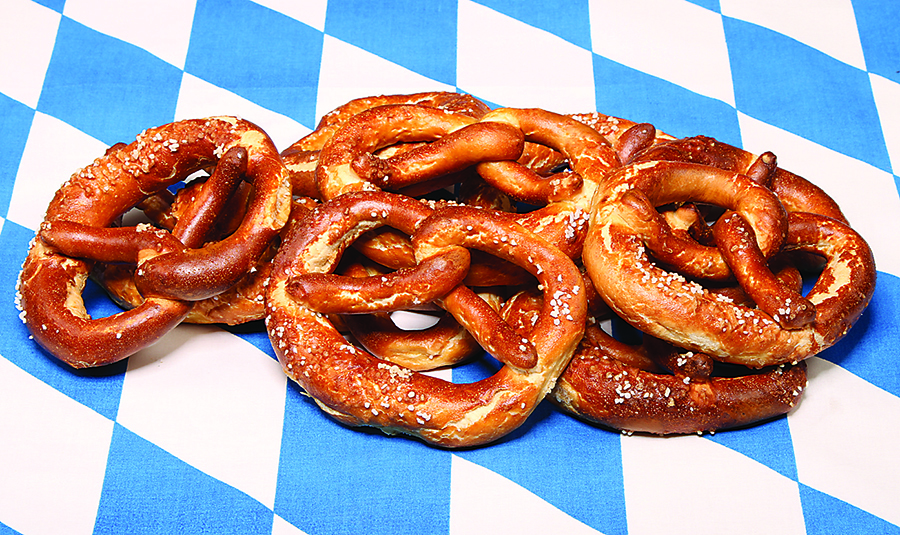 ---

Know Your Poe
For a glimpse into Edgar Allan Poe's early life and works, visit the Poe House and Museum (203 N. Amity St., 410-462-1763) here in Baltimore. Or further your Poe studies in the city where the author spent many of his formative years: Richmond, Va. The Poe Museum (1914-16 E. Main St., Richmond, Va., 804-648-5523) houses the family's Bible, Poe manuscripts, and the writer's walking stick and silk vest. Some of the monthly Unhappy Hours—like Oct. 27's Some Words With a Mummy—introduce exhibits examining his works. Stay: Bright and modern with a stunning rooftop bar, Quirk Hotel (201 W. Broad St., Richmond, Va., 844-757-8475, $125/night) is the antithesis of "midnight dreary." Eat: With poutine, pork-crackling gnocchi, and the Seersucker (a bourbon-based house cocktail), The Roosevelt (623 N. 25th St., Richmond, Va., 804-658-1935) elevates Southern cuisine. D/W, $$
---

Don't Wince, Try a Quince
This forgotten fall fruit is knobby, tough, and virtually inedible raw, but it makes fragrantly delicious jams, jellies, and pastes when cooked. D, $
Buy: Peters Orchards, 10540 Carlisle Pike, Gardners, Pa., 717-528-4380
Try: Quince gelato, Pitango, Fells Point, 802 S. Broadway, 410-236-0741
---
Count Migrating Raptors
Combine a scenic hike with some of the best hawk-watching in the Northeast at Hawk Mountain Sanctuary (1700 Hawk Mountain Road, Kempton, Pa., 610-756-6961). Take the moderately challenging trail to North Lookout, where birders point out migrating raptors. Peak viewing: bald eagles, kestrels (September), peregrine falcons (early October), red-tailed hawks (October, November), golden eagles (late October). Closer to Baltimore, the eagle-eyed enjoy jaunts to Conowingo Dam (2569 Shures Landing Road, Darlington, 410-457-5011) to see bald eagles. Stay: Pamela's Forget Me Not B&B (33 Hawk Mountain Road, Kempton, Pa., 610-756-3398) offers three suites (from $149/night) in a Victorian farmhouse. Eat: Sample Pennsylvania Dutch favorites—apple fritters, baked ham, chow-chow—at Deitsch Eck (87 Penn St., Lenhartsville, Pa., 610 562-8520). D/W, $$

---

Savor Shellfish
For nearly 60 years, bivalve buffs have attended Virginia's Urbanna Oyster Festival, the Rappahannock River town's salute to the seafood that once sustained its economy. The townwide event, held Nov. 4-5 (804-758-0368, parking $10-20) features an oyster-shucking contest, wine tastings with locally cultured oysters, and arts and crafts. Stay: Book a water view room (from $166/night) at the Tides Inn (480 King Carter Dr., Irvington, Va., 800-843-3746), a resort hugging the Rappahannock's north shore. Eat: Tired of seafood? Try Something Different (213 Virginia St., Urbanna, 804-758-8000), where the self-styled "fine Neanderthal cuisine" includes ribs, brisket, and a hot dog garnished with apple butter and mustard. W, $$
---

Toast Your Favorite Tall Ship
The Great Chesapeake Bay Schooner Race—the Indy 500 of regional schooner racing—honors the pedigreed vessels that once ruled the bay. Every fall, dozens of schooners sail 127 nautical miles from Baltimore to Portsmouth, Va. (410-458-7489). View defending champ Pride of Baltimore II and others Oct. 10 through 13 at Baltimore Marine Center at Lighthouse Point (2780-B Lighthouse Point East, 410-675-8888) and watch their parade of sail Oct. 12. Eat: Toast the fleet with a rum punch and dig into a pile o' crabs at Bo Brooks (2780 Lighthouse Point East, 410-558-0202). D, $
---

Sway to Ukulele Music
Baltimore's own Don Peyton, D.C.'s The Aloha Boys, and others perform at the Funky Frets Uke Fest, Sept. 30 through Oct. 2 in Boyertown, Pa. (tickets from $10). In addition to Friday and Saturday night concerts at Trinity Church (250 Sweinhardt Road, Boyertown, Pa., 484-415-9677), tune into workshops and a "strum-along" on the historic Colebrookdale Railroad (101 E. Third St., Boyertown, Pa., 866-289-4021). Stay: Nab one of 10 antiques-filled rooms (from $124/night) at The Twin Turrets Inn (11 E. Philadelphia Ave., Boyertown, Pa., 877-877-7897). Eat, Drink: Join the musicians for an after-party Saturday at The Other Farm Brewing Company (128 E. Philadelphia Ave., Boyertown, Pa., 610-367 1788). W, $$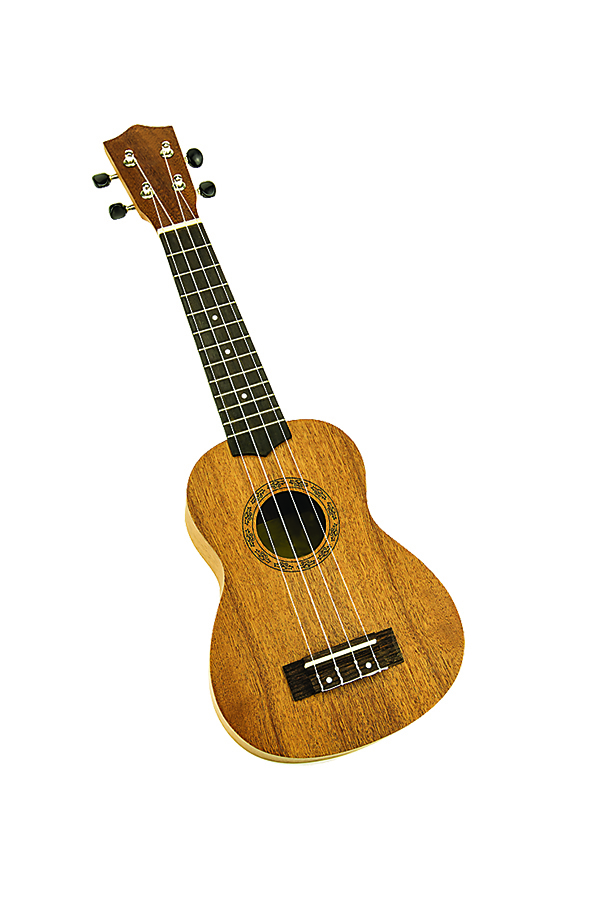 ---

Hail Victoriana
When better to visit New Jersey's 19th-century time capsule, Cape May, than Victorian Weekend, Oct. 7-10? Enjoy an evening of parlor games, watch a lunch show of Victorian dress with a provocative title (Show Us Your Undies), and dress a la Brontë or Dickens for croquet with other literary characters (Mid-Atlantic Center for the Arts & Humanities, 1048 Washington St., Cape May, N.J., 609-884-5404). Stay: Carroll Villa Hotel (19 Jackson St., Cape May, N.J., 800-275-4278) melds Victorian architecture with modernist furnishings (from $189/night). Eat: Got empire overload? The Red Store (500 Cape Ave., Cape May, N.J., 609-884-5757), an acclaimed farm-to-table eatery, serves non-pinky-pointing fare (BYOB, cash only——no credit cards). W, $$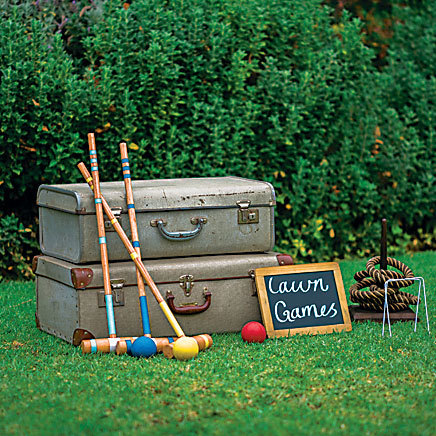 ---

Wend the Original Wine Trail
Thomas Jefferson's dream——Colonial vineyards rivaling Europe's——lives on the Monticello Wine Trail: 30 flourishing Virginia wineries in T.J.'s old neighborhood. Where to start? Try the grand Barboursville Vineyards (17655 Winery Road, Barboursville, Va., 540-832-3824) and the boutique Keswick Vineyards (1575 Keswick Winery Dr., Keswick, Va., 434-244-3341). Stay: Accommodations at The 1804 Inn & Cottages at Barboursville Vineyards include luxury suites with vineyard and mountain views (from $240/night, 540-832-5384). Eat: The Barboursville winery boasts a fine-dining Italian restaurant, Palladio (540-832-7848). Keswick's casual Eats & Beats Saturdays feature food truck fare and live music. W, $$$
---

Go to X-treme Heights
Watch BASE jumpers leap off the New River Gorge Bridge during West Virginia's extreme sports extravaganza, Bridge Day, Oct. 15 (310 Oyler Ave., Oak Hill, W.Va., 800-927-0263). The span——more than twice as tall as Baltimore's World Trade Center——closes while spectators watch the daredevilry. Join them if you dare on the High Line, a 700-foot, belayed rope slide. Stay: The Lodge at Hawks Nest State Park (49 Hawks Nest Park Road, Ansted, W.Va., 304-658-5212) has rooms overlooking New River Gorge (from $110/night, two-night minimum Bridge Day weekend; from $91/night other days). Eat: Smokey's on the Gorge (1 Ames Heights Road, Lansing, W.Va., 888-406-4679) offers a lavish dinner buffet and river gorge views. W, $$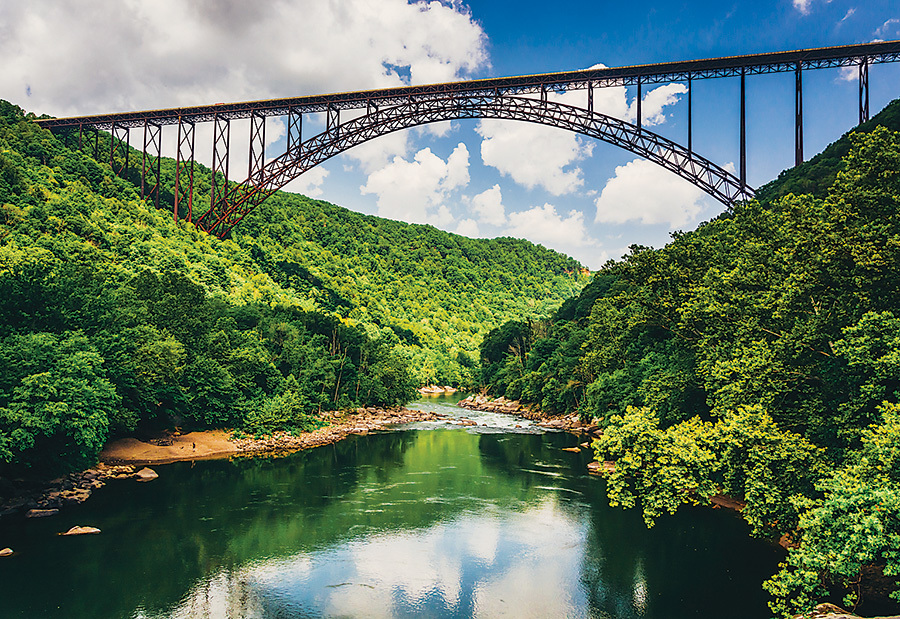 ---

Admire a Sculpted Yew

Don't miss this trio of topiary gardens.
Ladew Topiary Gardens, 3535 Jarrettsville Pike, Monkton, 410-557-9570
Topiary Garden at Longwood Gardens, 1001 Longwood Road, Kennett Square, Pa., 610-388-1000
Colonial Williamsburg Governor's Palace gardens, 300 Palace Green St., Williamsburg, Va., 800-447-8679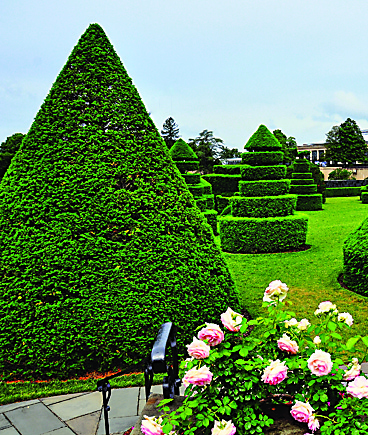 ---
Take a Zoo Safari
Bring the family to the wilds of Frederick County to spy zebras, ostrich, llamas, bison, and other exotic critters on a safari ride at Catoctin Wildlife Preserve & Zoo (13019 Catoctin Furnace Road, Thurmont, 301-271-3180). The zoo's overland cruiser ferries passengers on a one-hour ride through the preserve (regular zoo admission $18.75, $13.75 for children, safari rides $12 additional). Eat: From steak frites and porchetta to chicken pot pie fritters and grilled cheese sandwiches, Family Meal (882 N. East St., Frederick, 301-378-2895) embraces its moniker with adult comfort food and a value menu for "happy campers." D, $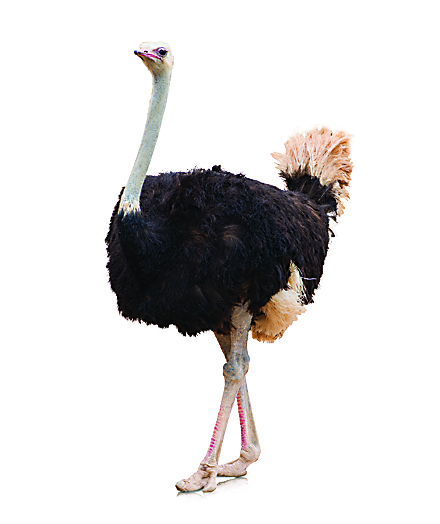 ---