Into
the

Blue
Twenty-one ways to hike, bike, and
paddle around the Chesapeake Bay.
Travel & Outdoors
Into the Blue
Twenty-one ways to hike, bike, and paddle around the Chesapeake Bay.
Photography By Jay Fleming Illustrations by Danielle Dernoga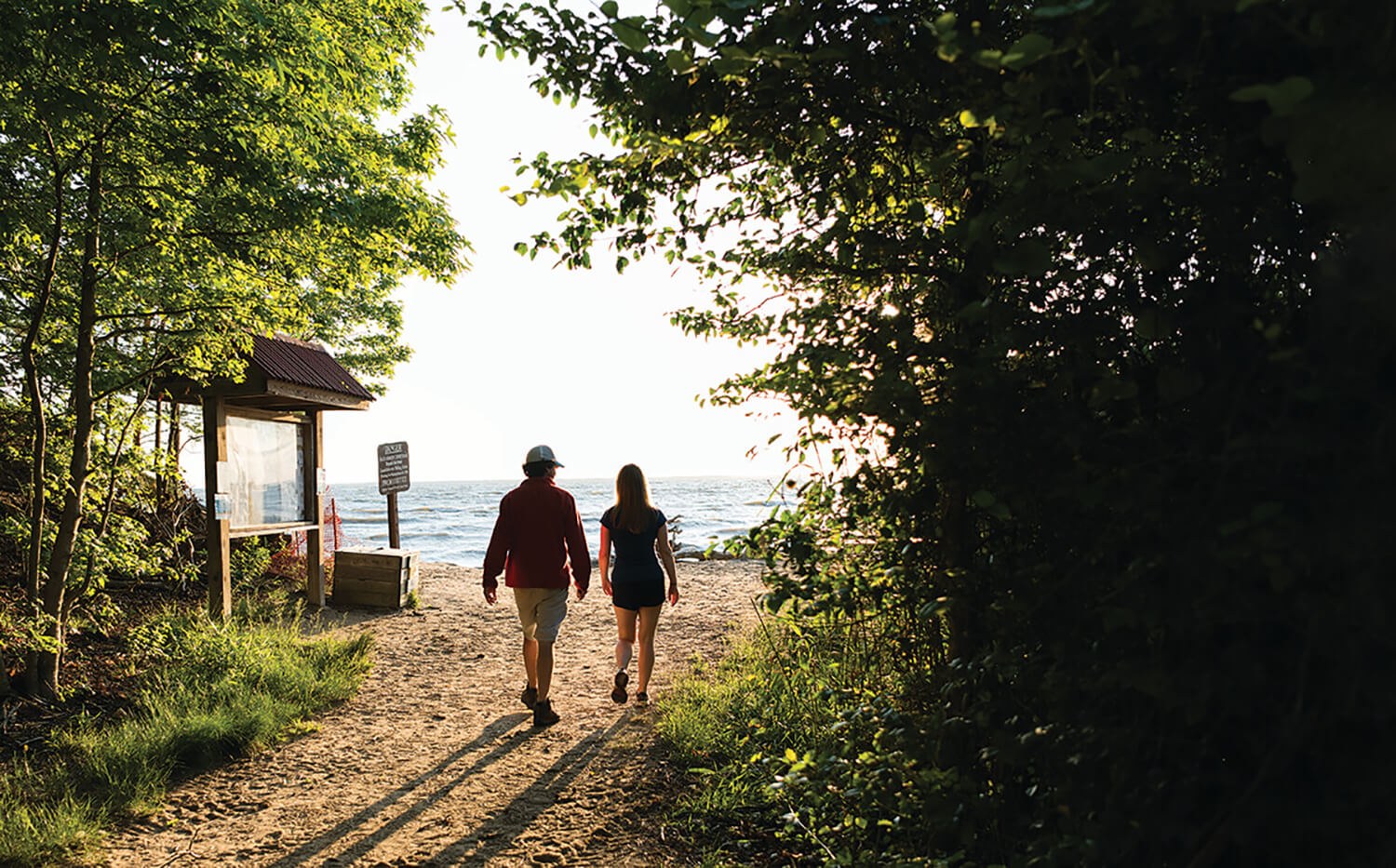 AFTER WHAT FELT LIKE the longest spring on record, there's one thing we can thank the coronavirus pandemic for: a newfound appreciation for the great outdoors. In an age of excessive screen time and extended stays in sweatpants, the natural world offers us an opportunity to unplug, stretch our legs, and get a breath of fresh air outside the confines of our own abodes. As of press time, statewide restrictions have eased and high summer is officially upon us, so there's no better time to get outside, where the risk of coronavirus transmission is lower. And considering Maryland's peak heat and humidity, we suggest you start your adventures on the edge of one of Earth's great wonders—our Chesapeake Bay. With nearly 12,000 miles of shoreline, endless options for hikes, bikes, and paddles await.
---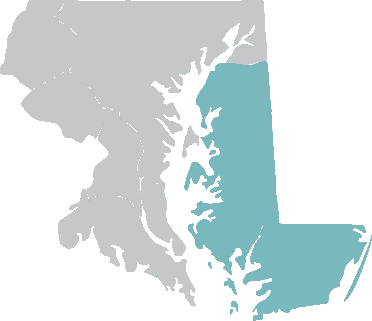 Eastern Shore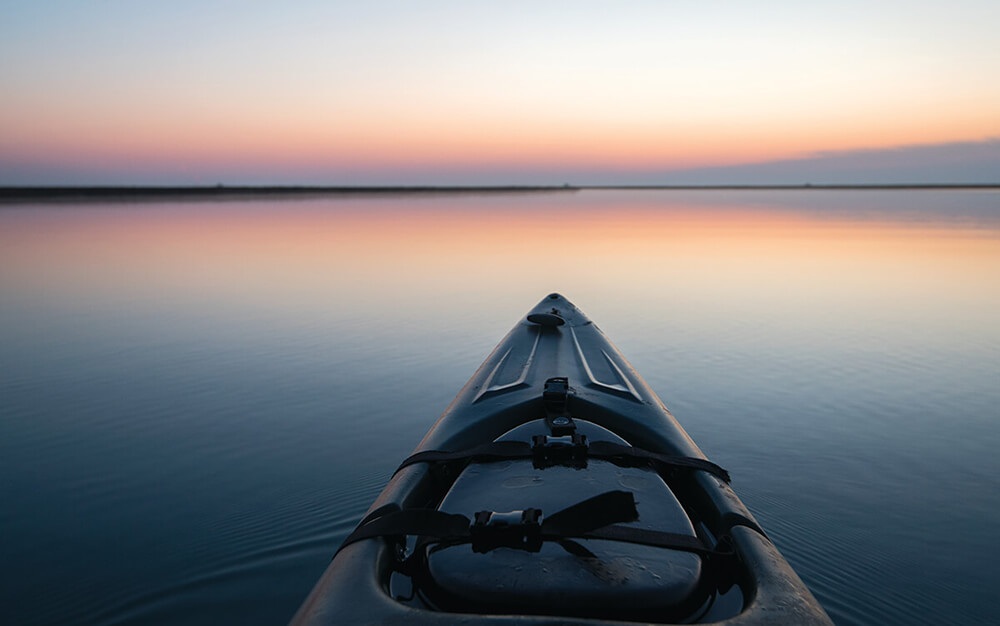 Bike
Oxford Loop | Easton
This classic, 33-mile Eastern Shore ride loops between Easton and Oxford, passes several quaint towns, and includes a trip on the historic Oxford-Bellevue Ferry, which began operations in 1683. This on-road trek mostly tracks Routes 333 and 370 and can also be accessed from the Chesapeake Bay Maritime Museum. While not marked, its few turns are easy to follow after printing or downloading a map from tourtalbot.org, which highlights five other local rides, ranging from 26 to 38 miles, from area farmlands to the "Chesapeake Views" down to Tilghman Island.
Blackwater Loop | Cambridge
The Blackwater National Wildlife Refuge in Dorchester County offers several pedaling options, short 4- or 7-mile loops, as well as a 20 mile country jaunt. But the best ride is the 25-mile circular route on the quiet roads immediately surrounding the refuge's brackish tidal marsh, where there's a good chance of spotting more unlikely birds like blue-winged teal or egrets. Parking is available at the visitor center. Nearby Shorter's Wharf provides a place to launch a kayak or canoe as well. Check the Blackwater's website for information on the 9-mile Purple and 7.6-mile Orange Trails at this natural treasure.
Cross Island Trail | Kent Island
Essentially a tree-lined linear park, the Cross Island Trail offers family-friendly, off-road, paved bicycling for 6.5 miles from Terrapin Park to the Chesapeake Heritage and Visitor Center at Kent Narrows, with plans to expand in Queen Anne's County in the works. The trail winds through farmland, small woods, and meadows, crossing several creeks with wooden bridges, providing attractive open views of the wetlands and local waterfowl. In addition to the pedaling, there are more than two miles of hiking trails inside the Terrapin Nature Area. The similarly distanced Kent Island South Trail, which runs from Matapeake State Park to Romancoke Pier, paralleling Romancoke Road and State Route 8, is another fun, flat, nearby option.
CREEK PADDLING.
Hike
Tuckahoe Valley Trail | Queen Anne
Tuckahoe State Park boasts some of the best hiking, biking, and equestrian opportunities on Maryland's Eastern Shore, in addition to offering mountain bikes for rent during the spring, summer, and fall. The longest trail here, the Tuckahoe Valley Trail, is 4.5 miles and rated intermediate—but mostly because of its length out-and-back. It can also be paired with Pee Wee's Trail for a 9.2-mile loop. Among the many attractions at Tuckahoe is the Adkins Arboretum, which encompasses 500 acres of the state park's land and nearly three miles of not-to-be missed walkways leading through tagged native tree and shrub species.
Paddle
Big Annemessex River | Crisfield
The seemingly untouched Janes Island State Park—with more 2,900 acres of saltmarsh, 30-plus miles of marked water trails, and quiet, pristine beaches—still feels remote and wild. It remains a natural haven for wildlife, tranquil vistas, and some of the most stunning sunsets. Swimming is allowed on the Tangiers Sound side of the park, and solo and tandem kayaks and canoes are available for rent via the on-site store through October. Janes Island's water trail system, with seven color-coded trails ranging from 1.25 to 12.5 miles, was included on the American Canoe Association's inaugural list of North America's best paddle trails.
---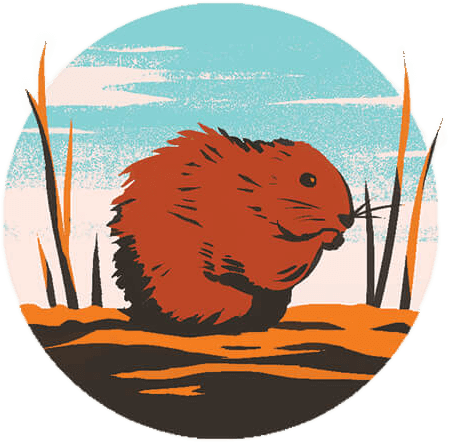 LOCAL TREASURES
MUSKRAT
These native, semiaquatic rodents get a bad rep (for their strong odor—and particular taste), but the wetland inhabitants, sometimes confused for beavers, otters, and invasive nutria, are agile swimmers and often a joyful sight to see.
---
LOCAL SHOPS
Grab Some Gear
Whether you're a first-time paddler in search of a beginner's kayak or a veteran cyclist looking to tune up your ride, locally-owned outfitters speckle the Chesapeake for every outdoor need. On the Eastern Shore, Easton Cycle & Sport is a one-stop shop for canoes, kayaks, standup paddleboards, and bicycles, plus rentals, while On The Rivet in Cambridge has new and used wheels, fishing kayaks, and beach cruiser rentals. In Southern Maryland, the Patuxent Adventure Center in Solomons features kid, road, mountain, and electric bikes, plus expert repair services and an aquatic arm for vessel sales and weekly group paddle events. Closer to home, Annapolis Canoe and Kayak sells and rents both solo and tandem options, plus car racks, life jackets, and safety gear, while Baltimore's Eastern Watersports offers everything from kayaks and paddleboards to snorkeling and scuba gear, with rentals, lessons, and even SUP yoga classes. With locations from Kent Island to Bel Air, Bike Doctor shops also provide cycle tune-ups and trade-ins.
Tidewater Towns
Cambridge
Don't sleep on this revitalizing Dorchester County town on the Choptank River that's rich in Maryland history, from being the birthplace of Harriet Tubman to the inspiration for James Michener's epic Chesapeake. Its classic Main Street features a growing number of local restaurants and businesses, including RAR Brewing, Bistro Poplar, or Ava's Pizzeria. The town's many murals are must-visits, too, most notably one in honor of local African-American heritage, featuring Tuskeegee airmen and civil rights leader Gloria Richardson on the corner of Maryland Avenue and Route 50, and a new one of Tubman on Race Street.
---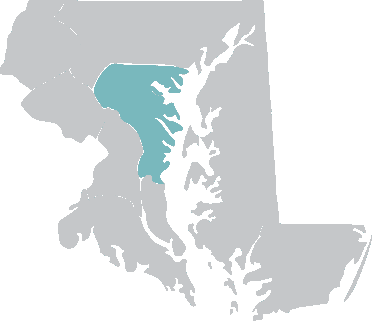 Western Shore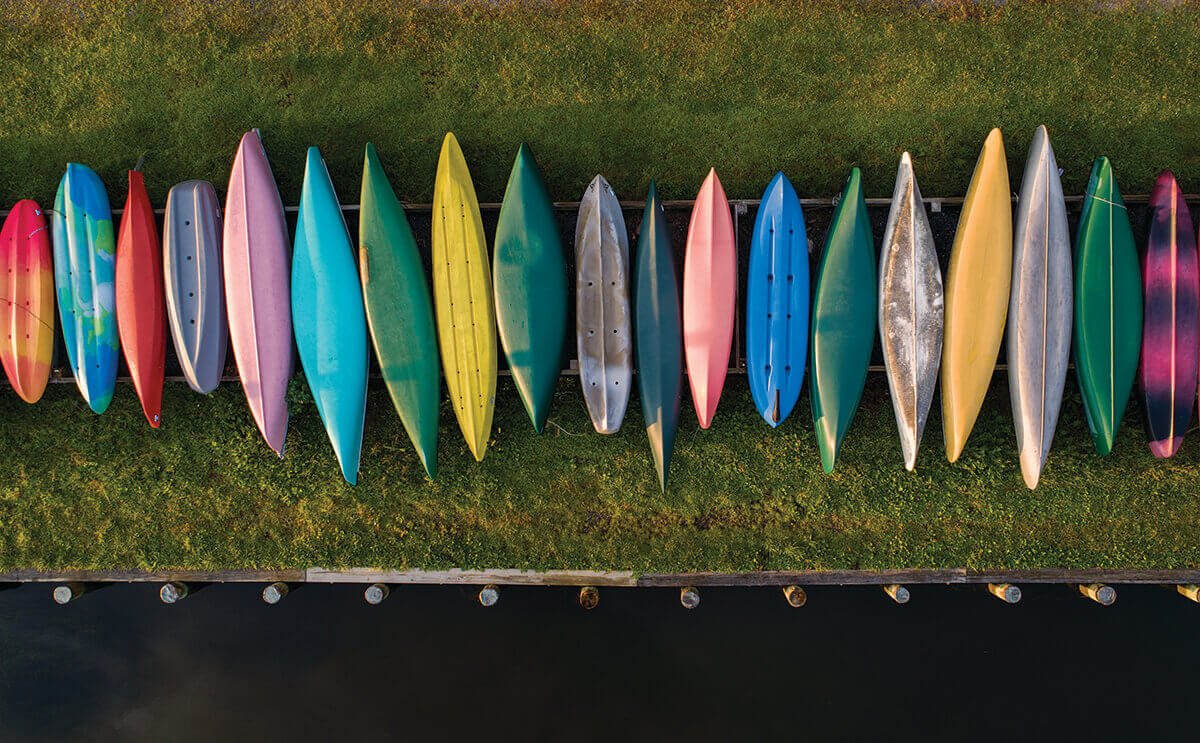 Bike
B&A Trail | Annapolis
The 13-mile, paved, off-road Baltimore and Annapolis Trail, named after the railroad that once operated in this corridor, is accessible, well-used, and practical. As it runs between Glen Burnie and Arnold, to be exact, you can start or end at the Dixon Observational Park near the BWI Airport and watch the planes take off—or start (or finish) in Annapolis and enjoy everything our bayside Maryland state capital has to offer. For those looking to rack up serious mileage, the 11-mile BWI Bike Trail is easy to reach via a spur near the B&A terminus in Glen Burnie. Both are accessible by light rail.
Tidewater Towns
Annapolis
The Maryland capital might be the capital of Chesapeake towns, with the historic city located on the Severn River, a stone's throw from the Bay Bridge, and sailboats always in sight. Wander the leafy streets to ogle at centuries-old architecture, tour the Naval Academy grounds, and peek at the gleaming State House. Seafood standbys abound for hot crabs, oyster shooters, and Natty Bohs, at places like Middleton Tavern on Dock Street or Cantler's Riverside Inn a short drive away, but we also recommend hip newcomers like Sailor Oyster Bar for tiki drinks and tin fish or Flamant for fancy fare.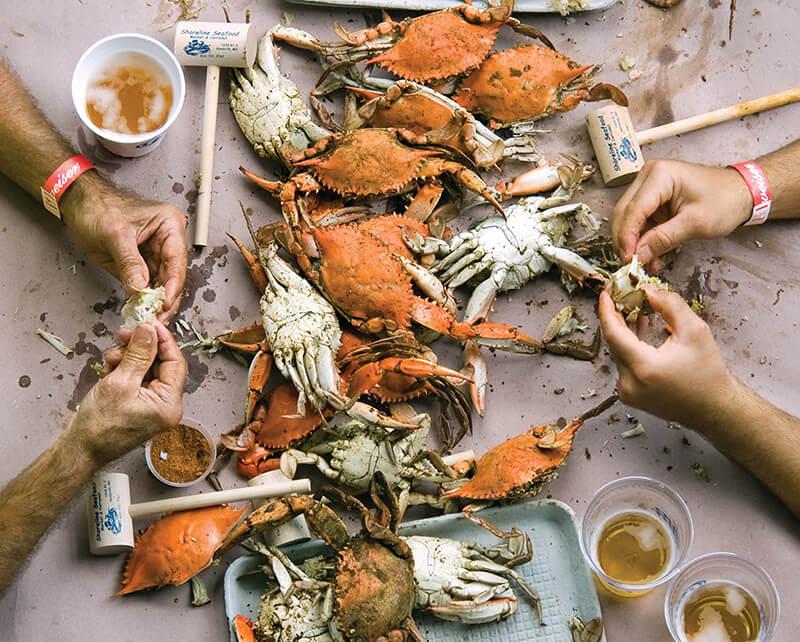 Hike
White Trail | Middle River
A Paddler On The Patapsco.
The Hammerman Area at Gunpowder Falls State Park is a terrific, close, diverse recreational destination for city dwellers. The 1,500-foot beach on the banks of the wide Gunpowder River, which flows into the Chesapeake Bay, is the most popular open-water swimming experience around. The White Trail, a 2-mile, lightly trafficked, out-and-back trail located close to the water near the Dundee Marina, is good for all skill levels. Flat and often used for bird watching—check Marshy Point's "osprey cam" before you go—the trail also allows dogs on leash. The White Trail also links to a pair of short spurs, the Red Trail and Orange Trail, both of which are well marked. Caution: Trails here can get muddy after a rain so best to wear boots or old shoes.
Black Marsh Trail | Edgemere
Located inside the 1,310-acre North Point State Park, the Black Marsh Trail Loop is a flat, 2-mile, lightly trafficked loop good for all skill levels, but as with the Hammerman Area's White Trail, it can get wet, particularly after some rain. It's worth it, however, given the abundance of wildlife, including beavers, river otters, foxes, and an amazing array of bird life. Dogs are also allowed on leash. Mountain bikers should be sure to detour at the park's short Hiker-Biker Trail.
Paddle
Saltpeter Creek | Middle River
Located where Saltpeter and Dundee Creeks meet near the mouth of the Gunpowder River, the brackish water and marsh shorelines house an impressive array of animals, from hawks and herons to terrapins and muskrats. Eastern Watersports at the Dundee Creek Marina offers amenities to slip-holders and the boating public, as well as a variety of single and tandem kayak and paddleboard rentals. Check days and hours of operation, which vary.
---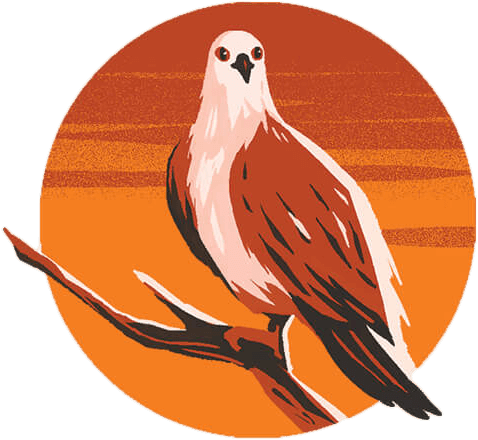 LOCAL TREASURES
Osprey
The Chesapeake region is home to the largest concentration of breeding osprey, with trees and telephone poles across Maryland often featuring a massive nest, monogamous adult pair, and if you're lucky, some chicks throughout the summer.
---
Outdoor Clubs
TEAM UP
In the age of social distancing, the great outdoors has been one of the ways for us to still safely gather with others. Multiple clubs exist for like-minded paddlers in the greater Baltimore area, like the Canton Kayak Club. Membership includes new member training classes, on-site equipment, and vessel launches at nine dock locations from the likes of Fells Point, Locust Point, and Dundalk. Meanwhile, the Baltimore Canoe and Kayak has options for both flat and whitewater paddling, with trips across the region, beginner to advanced courses, and volunteer river cleanups. For a slightly larger vessel, the Downtown Sailing Center in Baltimore features sailboat lessons and opportunities to cruise both recreationally and competitively in local races. The Baltimore County Sailing Center at Rocky Point Park in Essex also offers kid and adult programs, plus weekend sail-at-your-own-pace fleet rentals with a certified instructor on duty.
---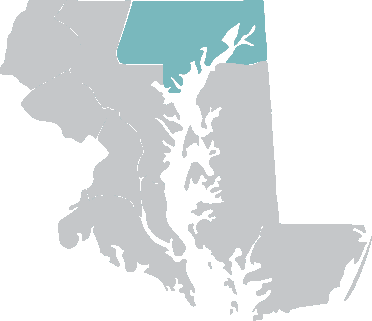 Upper Bay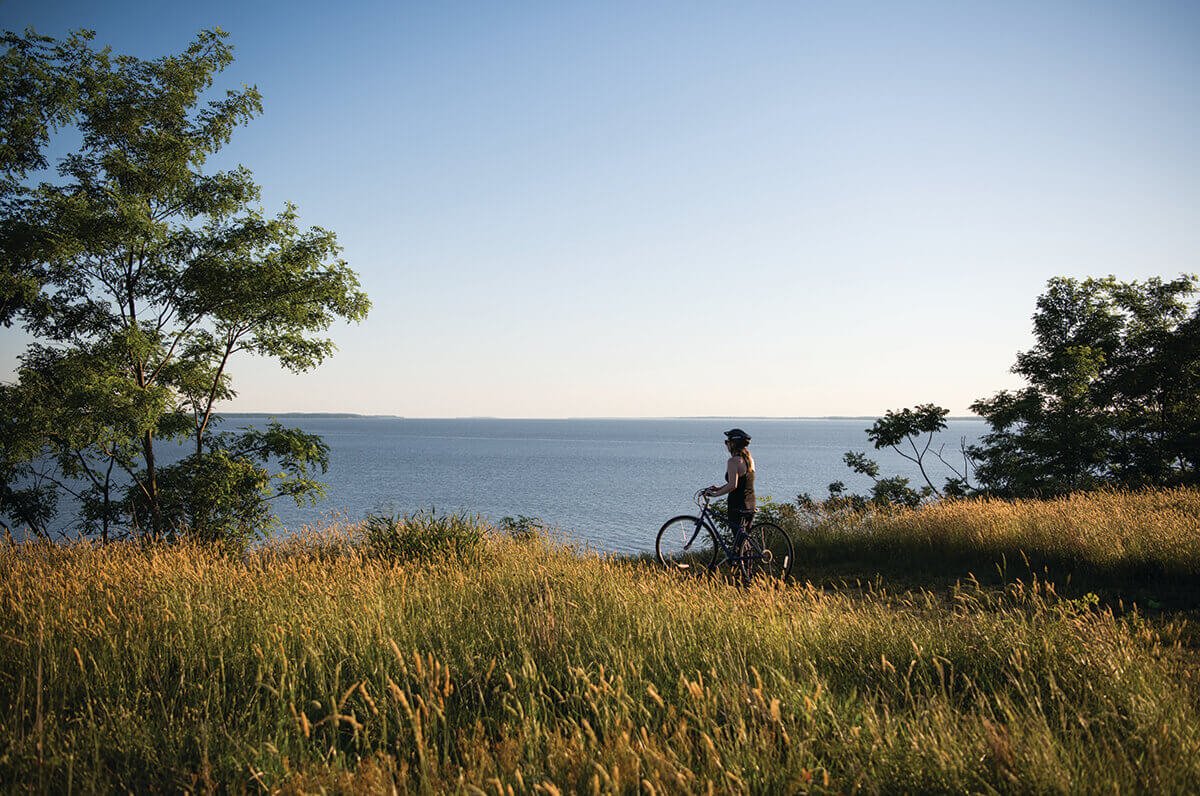 Bike
C&D Canal Trail | Chesapeake City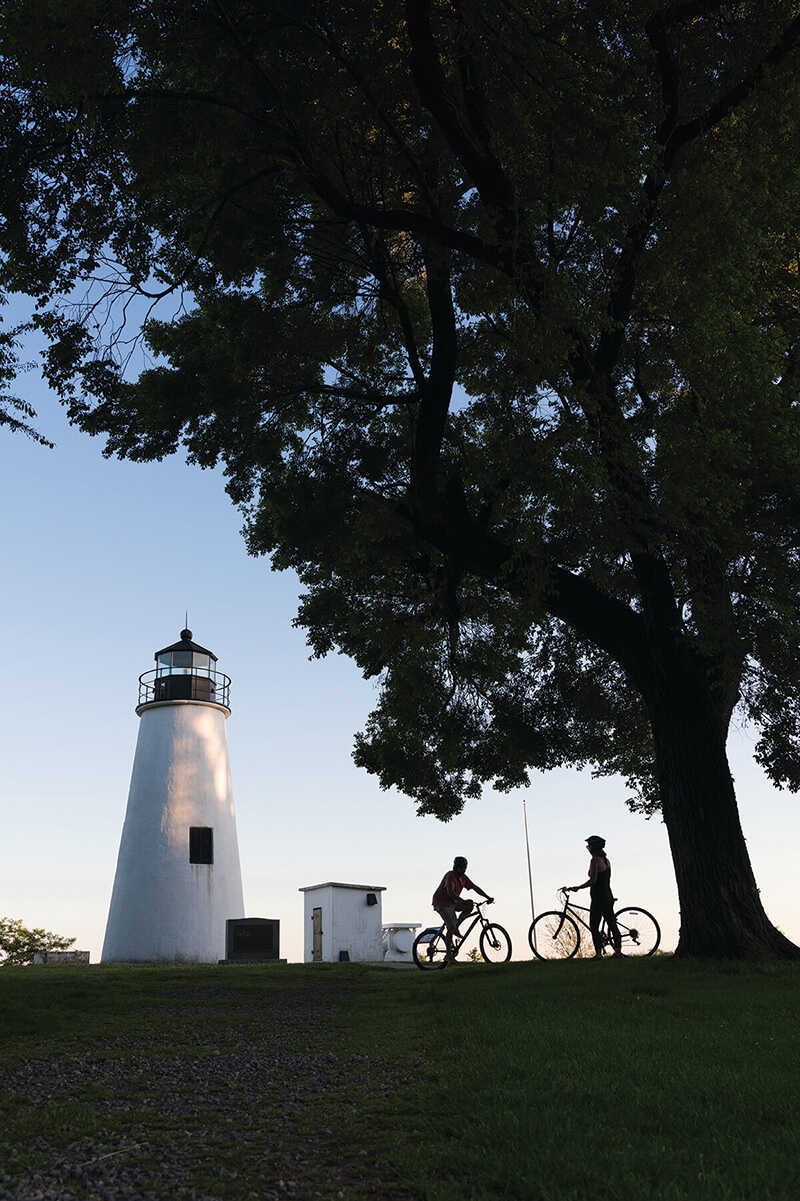 THE TURKEY POINT LIGHTHOUSE.
The best-kept recreational trail in Maryland, this off-road, 14.3-mile paved trail along the scenic Chesapeake & Delaware Canal opened in 2017 and links the historic towns of Chesapeake City, Maryland, and Delaware City, Delaware. It's perfectly suitable for biking, walking, or pushing a stroller, and be sure to check out Grain H20, which offers scenic outdoor dining and an open-air bar at about the halfway point. From Baltimore, it's an hour and 15-minute drive to Chesapeake City, which also runs a local ferry. Worth noting: The C&D Trail passes by Delaware's Lums Pond State Park, another well-kept secret on the upper Delmarva Peninsula, with three trail options for hiking, biking, kayaking, and horseback riding, too.
Hike
Turkey Point Lighthouse Trail | North East
The out-and-back, 1.9-mile Turkey Point Lighthouse Trail, at the tip of Elk Neck State Park, leads visitors to a 35-foot lighthouse tower, which sits atop a 100-foot bluff overlooking the upper Chesapeake and provides one of the best Bay vistas in the state. The trail is also a great spot for birdwatching—including big hawks and bald eagles—and manageable for individuals of all fitness levels. Dogs are also allowed on the trail, but they must be kept on leash. Located in Cecil County on a peninsula formed between the Chesapeake Bay and the Elk River, Elk Neck State Park also offers six other hiking trails.
Susquehanna Ridge Trail | Havre De Grace
This 6-mile, intermediate-level, red-blazed trail at Susquehanna State Park follows the western ridge of the Susquehanna River and provides magnificent views of the river valley and its wildlife, including whitetailed deer, rabbits, Baltimore orioles, as well as bald eagles in the late fall, winter, and early spring around Conowingo Dam. Nestled between the Chesapeake Bay and the river it takes its name from, the whole of Susquehanna State Park remains an expansive and lush jewel of northeast Maryland. There are six other shorter trails in the park—all worthwhile hikes.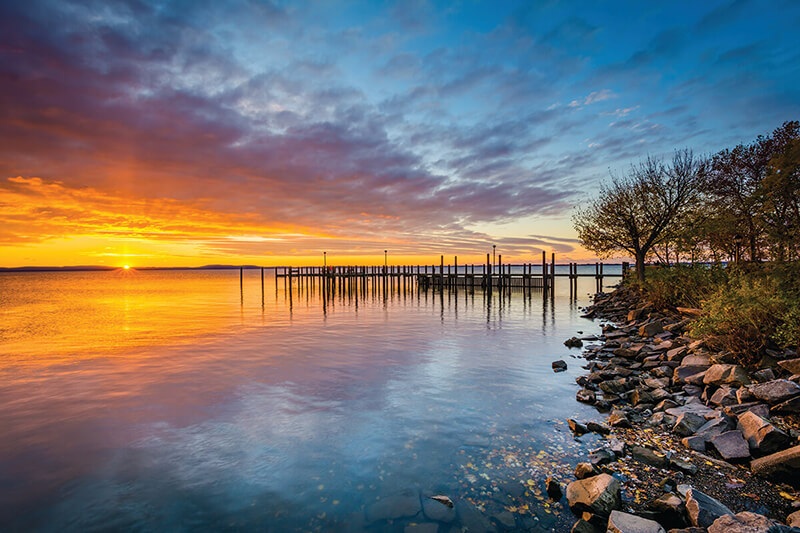 Sunsets in Havre de grace.
Paddle
North East River | North East
The scenic North East River headwaters of the Chesapeake Bay—not far from Elk Neck State Forest—provide the setting for a unique paddling getaway from the city. The abundant wildlife, pristine tributaries, freshwater marshes, and sandy shores make this an easy, doable adventure. Check the North East River Marina and Bay Venture Outfitters, which both offer single and double kayaks and stand-up paddle boards for hourly and daily rentals. Visit local favorite Woody's Crab House for lunch or dinner afterwards.
Elk River | Elkton
The Elk River, on the eastern side of the Elk Neck State Forest in Cecil County, offers paddling opportunities, including some on other headwaters of the upper Chesapeake Bay. The 68-acre Elk River Park, with its popular public boat launch, is a great option for those with their own kayak, canoe, or standup paddleboard, and it's just a one-hour drive from Baltimore City. The quiet, wellmaintained park includes a playground for kids and pavilion for picnics and cookouts. The leafy spot offers excellent opportunities for fishing, as well as glorious sunsets. Nearby Mick's Crab House offers casual outdoor dining.
---
LOCAL TREASURES
DIAMONDBACK TERRAPIN
Maryland's official state reptile, this aquatic turtle, with its speckled body and distinctive shell, was once ample (and edible) along local waterways, but is now officially listed as a threatened species. Though a rare sighting, it's one to behold.
---
FISHING TRIPS
Throw A Line
One of the Chesapeake's greatest pastimes is throwing a line along its wide, open waters or winding tributaries. Whether you're aboard a vessel or on a shoreline, options abound for recreational fishing throughout the region. Just be sure to purchase any required licenses with the Department of Natural Resources before dropping hook. For the chance to land a prized rainbow trout close to home, there are multiple catch-and-release access points for world-class fly-fishing in the upper Little Gunpowder Falls and lower Gunpowder Falls State Park in in Baltimore County. The Loch Raven Reservoir and Prettyboy Reservoir also offer ample casting room for the likes of small and largemouth bass, catfish, and perch. The recreational rockfish season is currently open until August 16 and after September 1 with a daily onefish limit. Before you go, swing through Tochterman's in Fells Point or Angler's in Annapolis for bait and tackle.
Tidewater Towns
Chesapeake City
Visiting this quaint waterfront town is like traveling back in time to its founding in 1839. Located on both sides of the working Chesapeake & Delaware Canal in Cecil County, its south-side downtown consists of a few-block radius, featuring Victorian homes and sweet, sleepy shops, as well as a museum dedicated to the canal's history. We recommend passing up the popular Schaefer's Canal House or Chesapeake Inn for the locally loved Tap Room, with Os on the TV and brown-papered tables ready for cracking shells.
---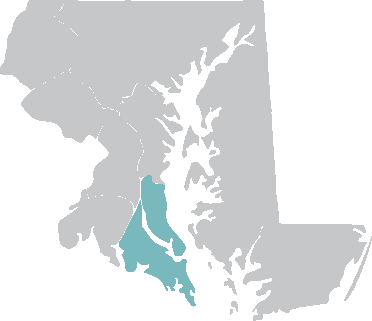 Southern Bay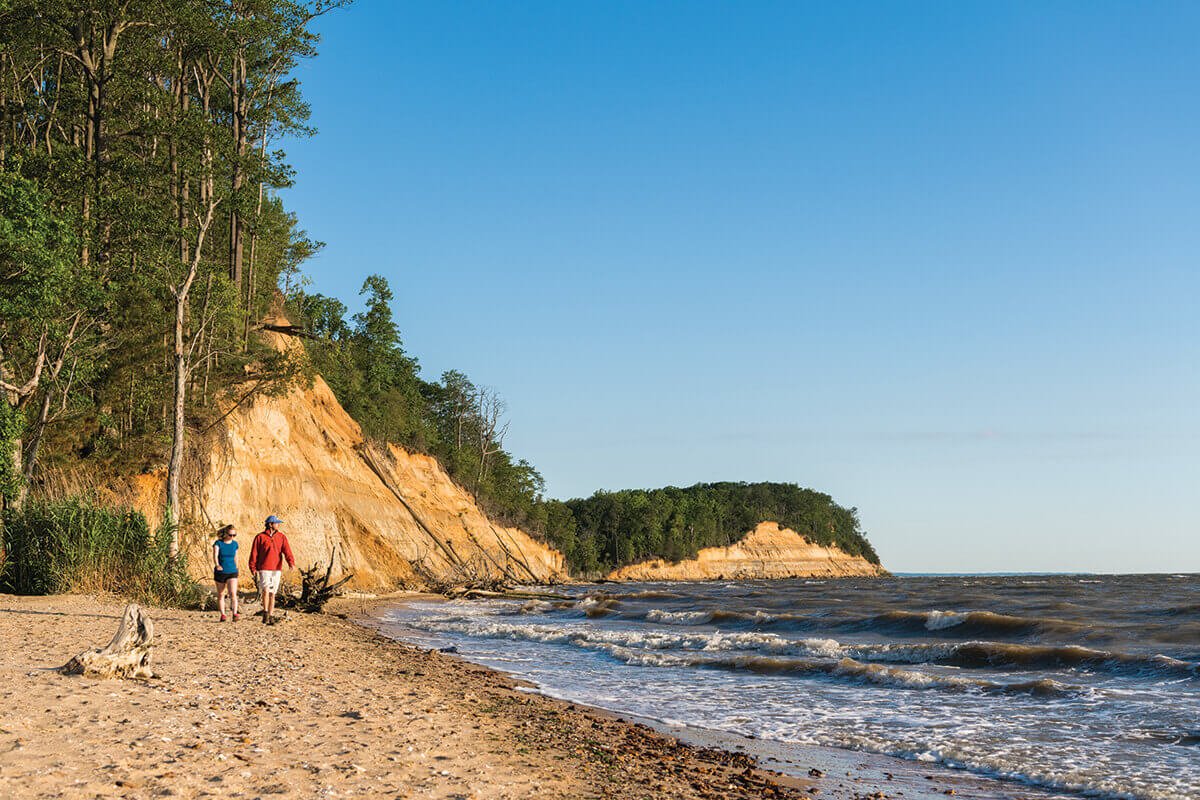 Bike
Amish & Mennonite Loop | Mechanicsville
This 14.5-mile ride through the heart of St. Mary's County is a treasure familiar only to local folks and devoted bicyclists. Pedalers on these gentle rolling roads—which are not far from the Patuxent River—can expect to encounter some of the slow-moving, horse-drawn buggies of the area's Amish and Mennonite communities. One of the landmarks you'll pass is the historic St. Joseph's Church in Morganza. The ride begins at the John V. Baggett Park at Laurel Grove in Mechanicsville, which offers parking, restrooms, picnic tables, grills, and pavilions.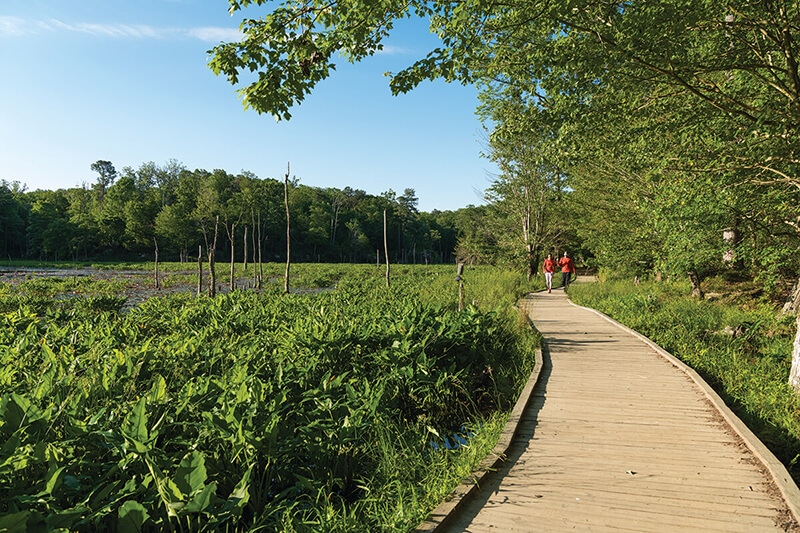 The state park's wetland path.
Three Notch Trail | Charlotte Hall
A 10-foot wide, multi-use, asphalt path, the Three Notch Trail is essentially an 11-mile vertical park that connects Charlotte Hall Road at its northern end to Baggett Park at its southern terminus. St. Mary County's plans call for the trail to eventually trace the entire 28-mile railroad here, which runs south from Hughesville in Charles County to Lexington Park near the Patuxent River Naval Air Station. Much of trail is screened by trees, with other sections running through open farmland. Amish buggies utilize the trail as well and, occasionally, the local Amish farms sell fresh vegetables, bread, and cheese at stands along the way. Other highlights include the historic St. Anne's Anglican Church, the Charlotte Hall Library, and Fifth District Park.
Tidewater Towns
Solomons Island
Less than two hours from Baltimore, Solomons is a waterman's town, located along the mouth of the Patuxent River in Calvert County, with aquatic attractions from beach bars and historic lighthouses to the esteemed Calvert Marine Museum, whose exhibits feature ancient fossils from the nearby Calvert Cliffs. Those natural wonders, and their accompanying state park, are reason enough to visit. While you're there, also be sure to dine at the old-school Frying Pan diner for silverdollar pancakes and scrapple.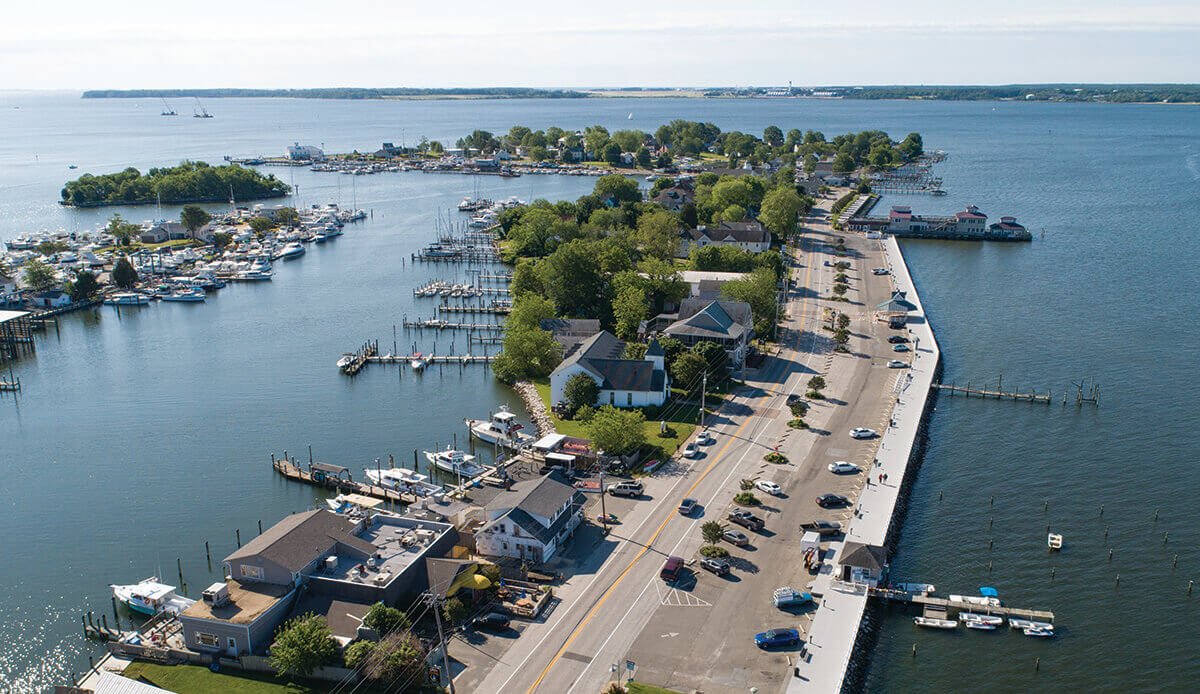 Solomons Island.
Hike
Calvert Cliffs | Lusby
The two-dozen-mile stretch of majestic cliffs, from which Calvert Cliffs State Park takes its name, were formed millions of years ago when the entirety of Southern Maryland was covered by an ancient sea. Today, these eroding behemoths continue to reveal a trove of 600-plus known species of fossils, including the remains of prehistoric sharks, whales, rays, and massive seabirds. Arrive early to beat the diehard hunters. The park features freshwater and tidal marshland, a sandy beach, fishing, picnic tables, and 13 miles of linked hiking trails—most notably the accessible Red and Orange trails, which lead to the striking shoreline.
Ancient shark's tooth found on the beach.
Parker's Creek Loop | Prince Frederick
This 3.4-mile loop trail is rated as intermediate, largely because there a few minor hills and switchbacks, and is primarily used for hiking, trail running, and bird watching. Dogs are also able to walk this trail, though they must be kept on leash. It's heavily wooded, so visibility is reduced in the summer, but expect tons of flora—cardinal flowers, mayapples, orchids, cattails, and sedges—otters, box turtles, and even wild turkey. It can get muddy after it rains, but the American Chestnut Land Trust, which manages the area, has been building raised wooden pathways across the swampiest parts of the trail.
Paddle
Point Lookout Creek | Scotland
Point Lookout State Park, at the southern tip of St. Mary's County, is home to plenty of history. Formed by the confluence of the Chesapeake Bay and the Potomac River, the peninsula was explored by Captain John Smith in 1612, and subject to British raids during the Revolutionary War and War of 1812. It's also home to three paddling trails within Point Lookout Creek, Lake Conoy, and along the edge of the Chesapeake. There is no shortage of places of interest here, including a nature center, fishing pier, swimming beach, Civil War museum, and the Point Lookout Lighthouse. Canoe rentals are available on a first-come basis from the park store.
---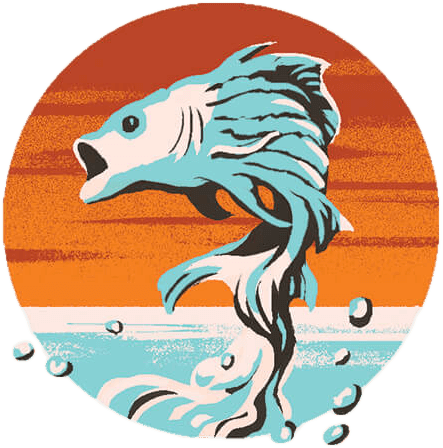 LOCAL TREASURES
ROCKFISH
A long sought-after staple of the Chesapeake estuary alongside crabs and oysters, striped bass are once again experiencing a troubling decline in local waterways, likely due to disease and overfishing. When recreationally fishing, we suggest catch and release.
---
SAVE THE BAY
Six ways to protect our natural treasure.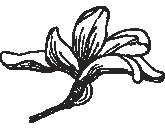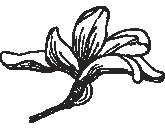 CHOOSE NATIVE: Reasons to plant native plants in the Chesapeake region include growing adaptability, wildlife relationships, and less need for chemicals. Find everything from flowers to trees at Upper Marlboro's Chesapeake Natives or Parkville's Herring Run Nursery.
REUSE THE SHELLS: An adult oyster can filter up to 50 gallons of water a day. Recycle your shucked shells via the Oyster Recovery Partnership and its partner restaurants to improve bivalve habitat and populations as well as Bay health.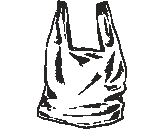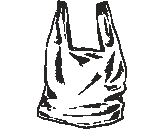 CLEAN A STREAM: From plastic bags to foam containers, trash is a key contributor to water pollution on the Chesapeake. Volunteer with organizations like Project Clean Stream or Blue Water Baltimore for clean-up opportunities on local waterways and shorelines.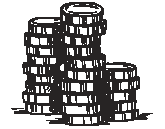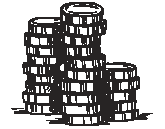 GIVE BACK: Do-gooders are working to restore and advocate for the Bay. Every dollar helps, with memberships, donations, and fundraisers offered through the likes of Chesapeake Bay Foundation, Chesapeake Bay Program, and Waterkeepers Chesapeake.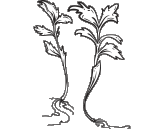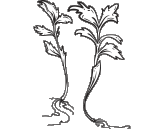 BECOME AN EXPERT:To go the extra mile, the University of Maryland's Master Naturalist program seeks to teach the next generation of environmental stewards with a course and training on all things local flora and fauna.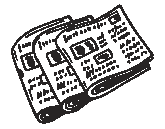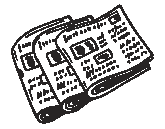 STAY TUNED:Since 1991, the Chesapeake Bay Journal has been a vital resource for regional environmental news. Follow and support their journalistic efforts, with reporters covering all 64,000 square miles of the estuary's watershed.