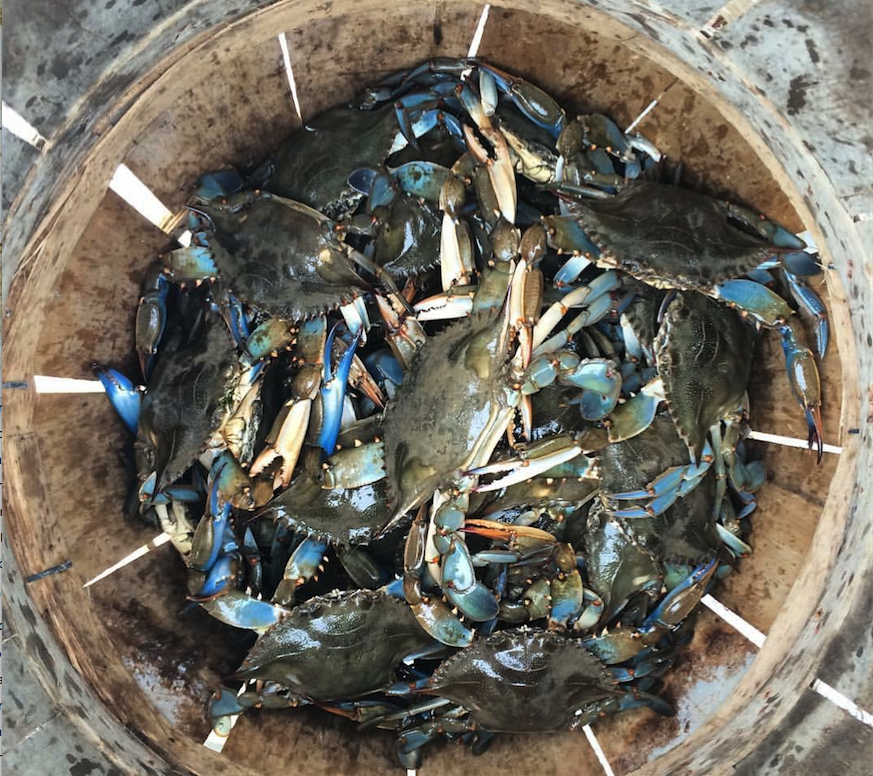 Lydia Woolever
EC STRONG
This past Sunday, an estimated 8.4 inches of rain fell in less than three hours in Ellicott City, causing another devastating flood less than two years after another catastrophic storm left a path of local destruction in July 2016—then considered a one-in-a-thousand-year event. This time, the waters gutted businesses, submerged cars, and in some cases rose as high as the first-floor ceilings. One Maryland National Guardsman, Sgt. Eddison A. Hermond, lost his life while trying to rescue a local shopkeeper. Buildings are still being assessed for structural damage, but many residents and business owners have vowed to rebuild, as they did after the last storm. Fundraisers and donation drives are now being organized to help the town in its recovery. Located in a valley at the confluence of three substantial streams feeding into the Patapsco River, experts are now assessing the impact of development and climate change on this already flood-prone geography.
GOOD CATCH
In early May, the Maryland Department of Natural Resources released the results of the 2018 winter survey, which shows that the blue crab's population remains stable. The overall population is down, with increased mortality for adult females due in part by a cold winter but remains near its long-term average. Meanwhile, the number of juveniles has increased by 34 percent. The study suggests that these numbers may lead to a slow start for the harvest in the spring and early summer months, followed by improvements later in the season.
SLIM PICKINGS
At the same time, the Maryland seafood industry has felt the ripple effects of the Trump administration's immigration stance, with nearly half of the Eastern Shore's crab-picking houses left with no workers to pick the meat. Since the 1980s, the seasonal workforce has largely consisted of Latin American women who arrive by the hundreds on guest work visas. This year, for the first time, those H-2B visas were awarded by lottery, compared to the traditional first-come, first-served basis, with federal labor officials receiving some 81,000 applications nationwide while only 33,000 were approved. In Maryland, at least 200 applications were denied. With the local crab season nearly two months underway, it is unclear what impact this could have on prices. Some within the industry fear a sharp increase in picked meat prices, due to a decreased supply from the worker shortage, doubled with a decrease price for steamed crabs because of surplus of hard shells that would have otherwise been picked. According to Rep. Andy Harris, the Trump administration has agreed to approve more visas, but no update has been given at this time. Gov. Larry Hogan has requested the federal government take immediate action to increase the cap.
HAPPY SWIMMING
In late May, the Waterfront Partnership's Healthy Harbor Initiative announced dramatic progress documented in an annual report on the Baltimore Harbor, making the nonprofit's goal of a swimmable, fishable harbor by 2020 all the more realistic. Thirty-two out of 49 monitoring stations showed substantial improvement, including every stream, with parts of the Jones Falls now considered safe for swimming. They hope that a new $430 million infrastructure upgrade to reduce sewer overflows by 80 percent will also have a dramatic impact by its completion in 2020. An overhaul of the storm water system is also in the works, with an expected completion by 2021. In 2017, 150 tons less trash was collected in the harbor, and bacteria scores have shown signs of improvement as well.

AQUATIC TLC
On Thursday, the National Aquarium opened its new Animal Care and Rescue Center on East Fayette Street in Jonestown. Previously located in an anonymous Fells Point warehouse, the $20 million state-of-the-art facility will now be open for limited tours to the public. Starting this summer, visitors will be allowed a behind-the-scenes look at the aquarium's 50,000-square-foot space that will provide animal care and veterinary services for up to 5,000 creatures, ranging from fish and sea turtles to stingrays and seals. New features include individually temperature-controlled tanks, specialized lighting that mimics natural sunrises and sunsets, and the ability to produce some 15,000 gallons of saltwater. The space will also be used to fabricate the aquarium's intricate animal habitats.
SHELL GAME
The Maryland Department of Natural Resources and local scientists are working to bring freshwater mussels back to the state's rivers and streams where the bivalves were once prolific along local waterways. These tiny filter-feeders have all but disappeared, due to pollution, runoff, dams, and the loss of host fish, but efforts are underway to propagate 10,000 baby Eastern Elliptio mussels to be planted in the Patapsco River. Once established, they can live for up to 20 or 30 years. As oysters are being used to help restore the Chesapeake Bay, scientists hope these native mussels will help clean the rebounding river, which runs from central Maryland to Baltimore before flowing into the estuary. Similarly, volunteers from The Great Baltimore Oyster Partnership planted more than 200,000 oysters this month along a protected reef near Fort Carroll on the Patapsco, part of its ongoing mission to plant 5 million oysters on by the year 2020.
FINDING FLIPPER
With increased sightings taking place along local waterways, researchers have confirmed that dolphins are now appearing in the Chesapeake Bay by the hundreds. While such reports are not new for the estuary, with records dating back to the 1800s, it is leading to increased efforts to track the sea mammals and study the role of improved water quality and rebounding fisheries. Last June, researchers launched the Chesapeake Dolphin Watch website for citizens to submit their sightings. They plan to release a mobile app version of the website in the future.
FORWARD THINKING
The Friends School of Baltimore has announced plans to start using 100 percent renewable energy starting by July 1, 2018. Using CleanChoice Energy, the Quaker school will now receive electricity from regional wind and solar farms, with the move being inspired in part by the upper school's student-faculty Green Club. Committed to environmental stewardship, Friends was named an official Maryland Green School in 2017.