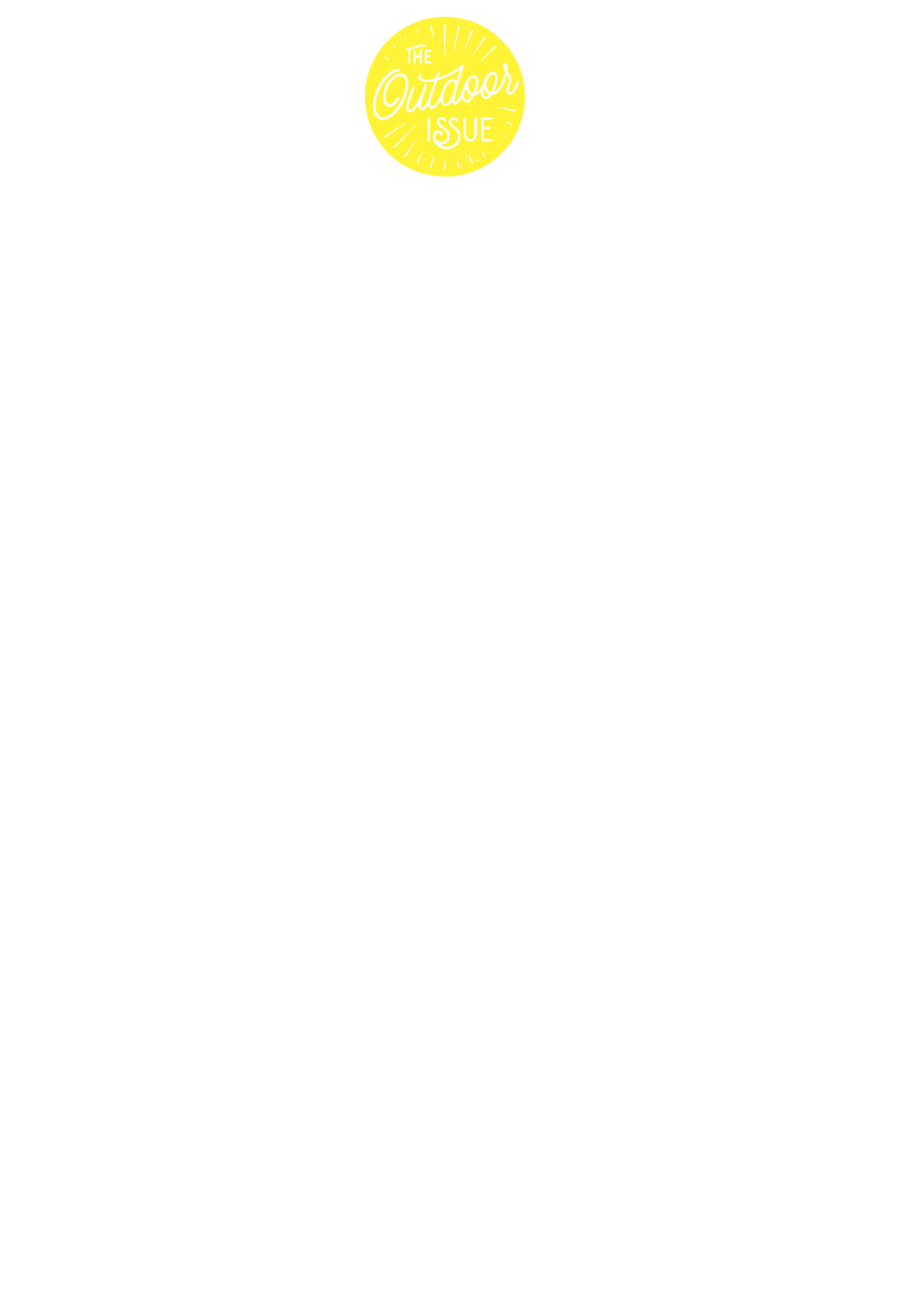 ---
A WALK IN THE WOODS
Need some forest therapy? The Appalachian Trail is only an hour away.
---
The Appalachian Mountains are old; the rocks at their core formed more than a billion years ago when the Earth was a single supercontinent surrounded by one great ocean. The peaks themselves were born some 270 million years ago when the ancestral continents of North America and Africa collided, pushing and stacking rocks that had been on the sea floor upward and west, until they became the ridges that run from Georgia to Canada. Amazingly, sediment, sand, and pebbles from that ancient sea floor are visible, layered in outcrops in places like the Newfoundland Gap along the Tennessee and North Carolina border.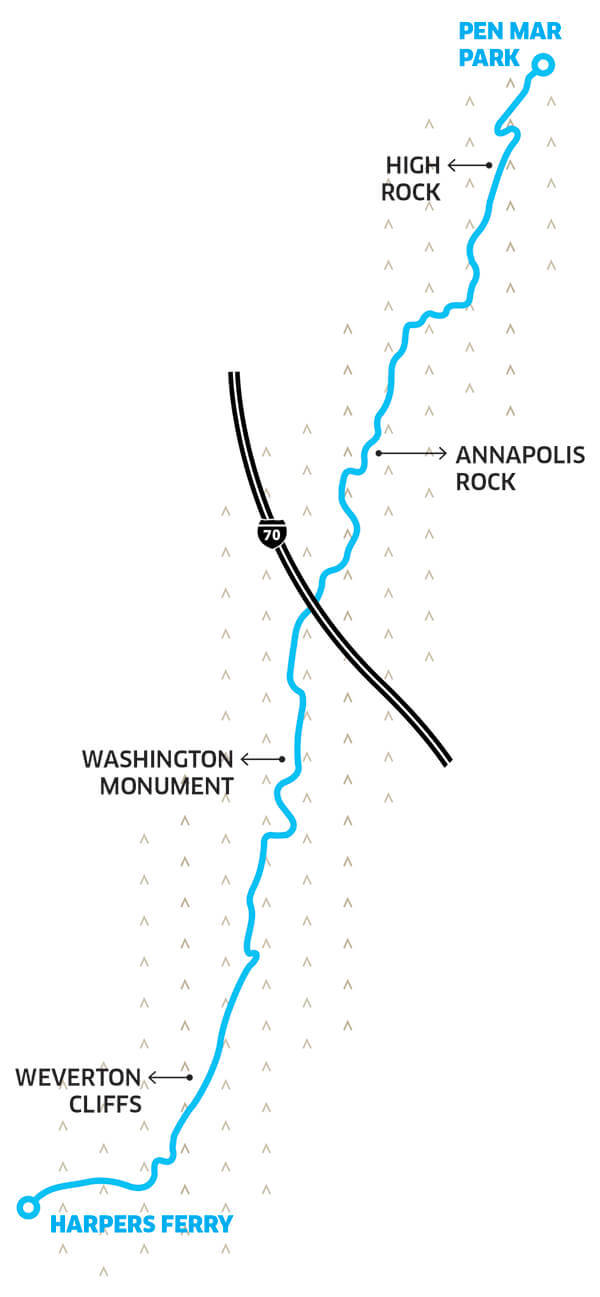 The "Appalachian" name is old, too. Derived from a Native-American village that Spanish explorers stumbled across in northern Florida, it's one of the oldest existing places named by Europeans in the U.S.
The Appalachian Trail, however, is not so old. Its origin story traces back mainly to a fellow named Benton MacKaye, a thoughtful Connecticut conservationist who laid out a vision for "a long trail over the full length of the Appalachian skyline" in a lengthy 1921 proposal in the Journal of the American Institute of Architects. MacKaye pitched his plan by highlighting the country's dramatic demographic shift from a largely rural nation to a society ordered upon the more hectic confines of urban life—one with little vacation time—and a burgeoning need of the average worker for "sanctuary and a refuge from the scramble of everyday worldly commercial life."
He described building the trail across the top of the Eastern wilderness as "a job for 40,000 souls." No fan of war or corporatism, MacKaye believed a recreational trail and its campsites could foster a needed spirit of community and cooperation among adults, much like they did for boys and girls involved in scouting programs. (God only knows what he would prescribe in today's high-speed, digital world.)
His call to action worked, too. In April of 1922, Raymond Torrey, an avid hiker and New York Evening Post columnist, championed Benton's idea with a big feature story and maps under the banner headline: "OUTINGS: A GREAT TRAIL FROM MAINE TO GEORGIA."
A year later, the first section opened outside of New York City—from Bear Mountain through Harriman State Park. Two years after that, MacKaye organized a trail conference out of which grew the Appalachian Trail Conservancy, now headquartered in Harpers Ferry, WV, and affiliated with 30 clubs, whose mission remains preserving the trail.
The nearly 2,100-mile footpath was ultimately completed in 1937 and since then, more than 12,000 hikers have completed the pilgrimage. The first was Earl Shaffer, a World War II veteran, who'd grown up poor in rural York County, PA. After serving in the South Pacific, he told family members that he wanted to "walk the Army out of my system."
Shaffer, who'd read about the trail, and a childhood friend, who died in the invasion of Iwo Jima, had talked about hiking it together. He eventually made a solo journey from Georgia to Maine's Mount Katahdin, carrying little more than his U.S. Army-issued boots, rucksack, and diary, which evolved into the book he wrote about his experience, Walking with Spring. In 1998, two months shy of his 80th birthday, he completed the hike again on the 50th anniversary of his initial endeavor. Shaffer died in 2002, after living happily among his cats and goats in a log cabin without running water or electricity most of his life, about five miles from the AT.
---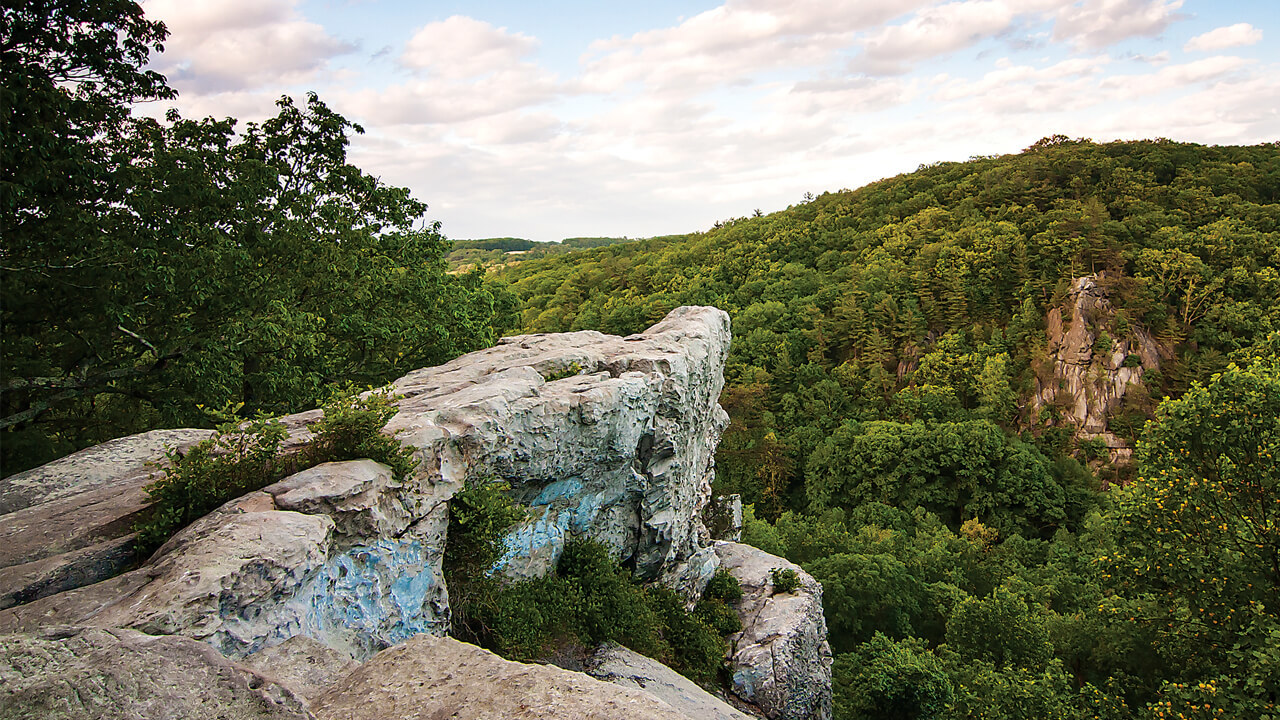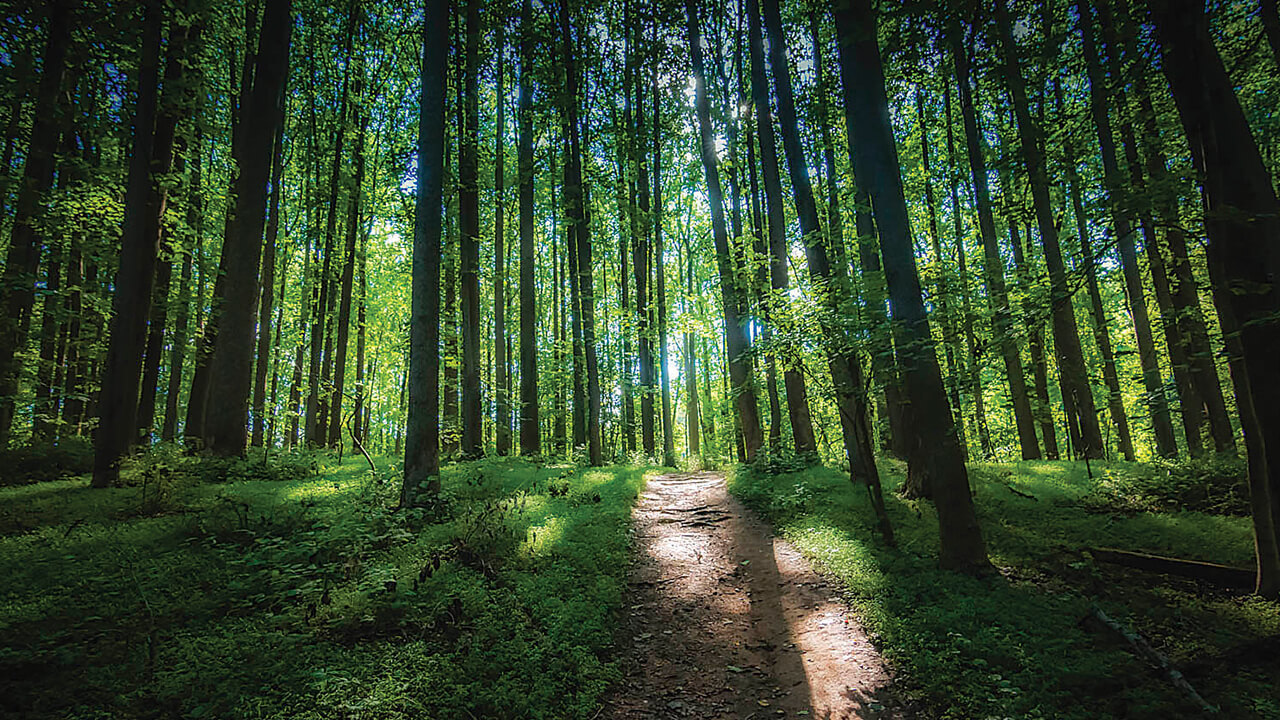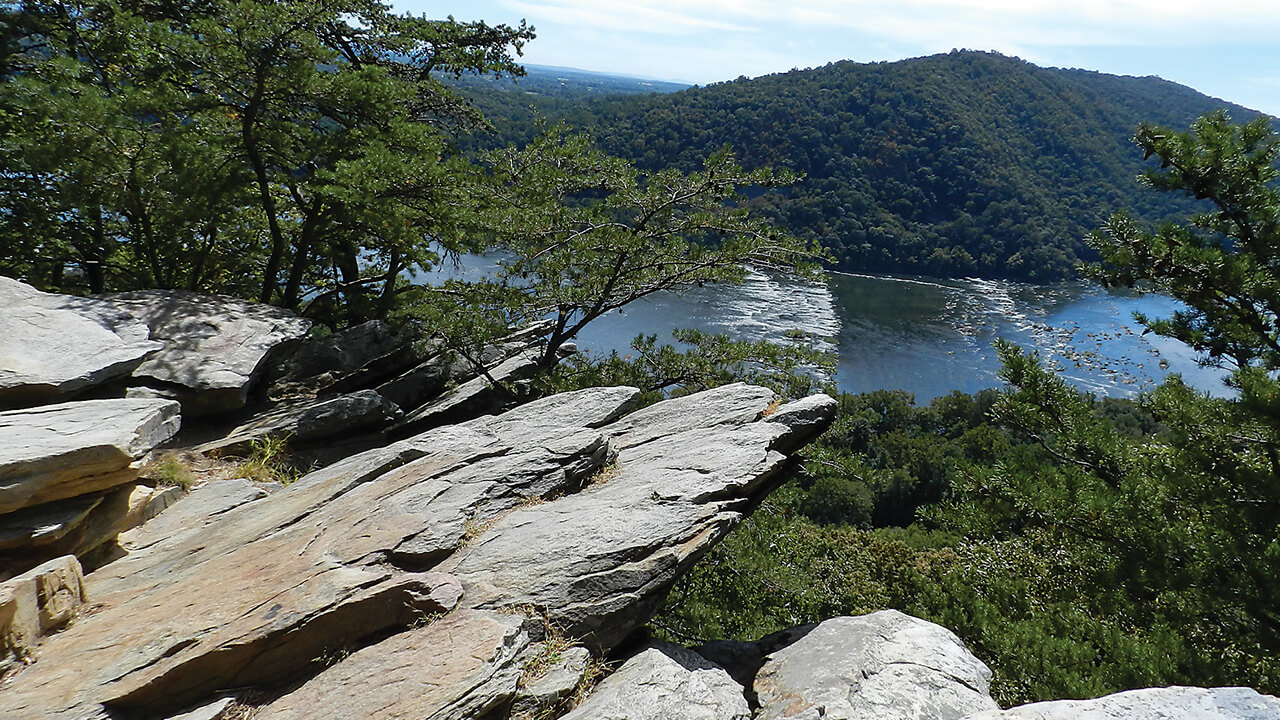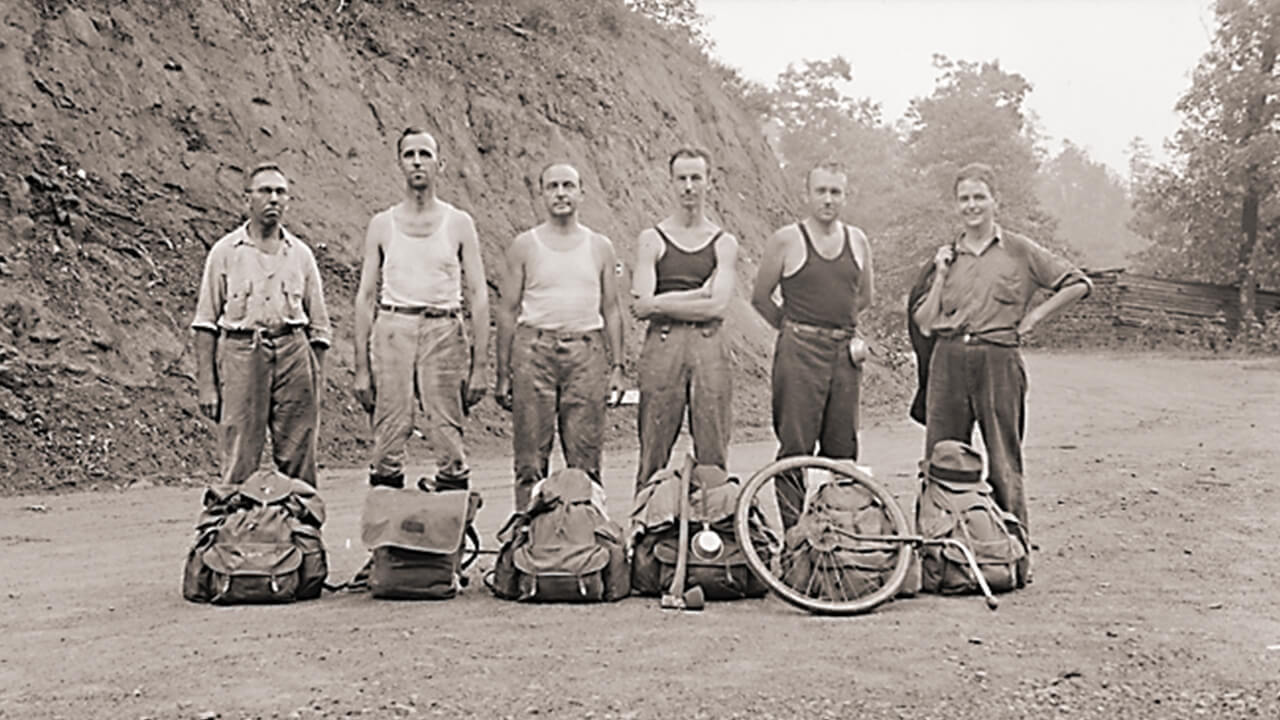 Shaffer's accomplishment spread the word about the Appalachian Trail, as did that of another pioneer, Emma Gatewood, a.k.a. "Grandma" Gatewood. In 1955, the 67-year-old mother of 11 and grandmother of 23 became the first woman to hike the entire AT, a feat that she'd accomplish twice more, the last at age 75.
A longtime domestic abuse survivor, Gatewood wore Keds and made her way with a blanket and shower curtain to protect her from the elements, benefiting from the kindness of strangers at fortuitous moments—a phenomenon since referred to as "trail magic." Reporters learned of her effort, generating further publicity for the AT, which was not in as good shape as Gatewood had been led to believe by a National Geographic story.
When asked by one journalist why she kept going, she responded, "I want to see what's on the other side of the hill—then what's beyond that."
For Gatewood and Shaffer, hiking was part of their healing process from deep personal wounds. But no one gets through life unscathed—even if his or her own slings and arrows of fate are nothing like surviving war or domestic violence. And pointing to MacKaye's keen intuition, recent studies show that, in fact, city dwellers do have a higher risk of anxiety, depression, and other mental health struggles. Those studies also reveal walks through leafy, green areas lead to measureable cognitive improvements and more positive outlooks.
Gatewood's biographer said he wasn't sure whether she was walking toward something "so much as walking away" when hiking the Appalachian Trail. Maybe there's no difference. Maybe the important thing was that she was simply walking among those eternal mountains.
POTOMAC APPALACHIANTRAIL CLUB
Serving the hiking public since 1927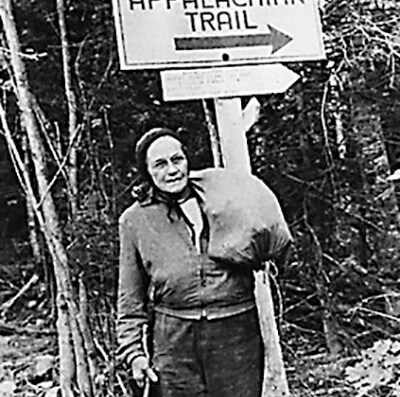 The Appalachian Trail traverses 14 states, eight national forests, and six national parks, and would not have been completed—nor maintained today—without the work of dedicated volunteers. In 1927, the Potomac Appalachian Trail Club (PATC) was founded by Myron Avery and seven others to construct much of the Mid-Atlantic segment, including a vast stretch atop the Blue Ridge Mountains. By the time the full Georgia-to-Maine path was completed in 1937, the PATC was publishing the first local guidebooks and maps, as well as building cabins and shelters, which remain available for rent to club members and the hiking public. The first PATC president, Avery was named a charter member of the Appalachian Trail Hall of Fame in 2011 along with AT visionary Benton MacKaye and Earl Shaffer, the first person to hike the entire trail. The following year, "Grandma" Gatewood, pictured below, the first women to hike the Appalachian Trail, was inducted. Appalachian Trail
Annapolis Rock
Myersville
Difficulty: Moderate
Distance: 2.2 miles (one-way)
The most direct route to the Appalachian Trail from Baltimore City, barely more than an hour's drive, this well-worn trail is a great starting place for rookie AT hikers. The relatively easy path leads to a scenic view (1,700-foot elevation) of Greenbrier Lake and Cumberland Valley to the west. And, by continuing north on the AT for another 1.4 miles to Black Rock, you reach an even broader panoramic vista of Frederick County. It's a popular, first-come, first-served destination for campers, too. Access Point: Parking lot on Route 40, a quarter-mile east of Greenbrier State Park. Follow blue-blazed trail from parking lot to white-blazed AT. Turn right to go north on the AT. Carb Load: Head to Brewer's Alley on historic Main Street in Frederick, known for its wood-fired pizza, half-pound Alley burgers, and seasonal beer selection. 124 N. Market St., Frederick, 301-631-0089.
Washington Monument
Middletown
Difficulty: Moderate
Distance: 3 miles (one-way)
Technically, the first completed monument to our nation's first president (sorry Mt. Vernon), this fairly easy AT trek offers excellent eastern and western views at a 1,600-foot elevation, including an overview of the Antietam National Battlefield. Washington Monument State Park also offers picnic sites with tables and grills, as well as overnight parking for campers. Access Point: Parking lot on Route 40, a quarter-mile east of Greenbrier State Park. Follow blue-blazed trail from the lot to the white-blazed AT. Turn left to go south on the AT, crossing the footbridge over I-70. Carb Load: Old South Mountain Inn atop Turner's Gap has been serving American cuisine for more than 275 years. Opens at 5 p.m. Tues.-Fri. for dinner; Sunday brunch is the best bet. 6132 Old National Pike, Boonsboro. 301-432-6155.
Weverton Cliffs
Knoxville
Difficulty: Challenging
Distance: 1 mile (one-way) or 6 miles (one-way)
Weverton Cliffs (elevation 750 feet) offers a sweeping view of the Potomac River and the area surrounding Harpers Ferry, WV, but requires a bit of scrambling near the top. This trail rises sharply above the C&O Canal, so it's possible to combine bike riding, too. Look for the stone War Correspondent's Arch in Gathland State Park, dedicated to Civil War correspondents, and stop by the Appalachian Trail Conservancy headquarters in Harpers Ferry. One more: Check the National Park Service's presentation of John Brown's famous raid here, too. Access Point: Several options, including parking at Gathland State Park for a long hike, most of which is flat; or use the Weverton Road park and ride for a short but steep climb. Carb Load: The Town's Inn, situated in two mid-19th-century stone houses, offers the kind of warm service and home cooking needed after a long day in the woods. Lodging available, too. 179 High St., Harpers Ferry, WV, 304-535-1860.
High Rock
Cascade
Difficulty: Moderate/Challenging
Distance: 3.1 miles (one-way)
This begins as an easy walk and gets somewhat rockier and steeper as it heads toward High Rock (elevation 1,900 feet), a small detour off the AT offering a stunning view of Washington County from a South Mountain overlook near the Pennsylvania line. Pen Mar Park, a former amusement park with a small local museum, offers its own great vista with pavilions and picnic tables. It feels like old rural Maryland here. Access Point: Pen Mar Park; however, the overlook also is accessible via High Rock Road Carb Load: Chubby's Barbeque is the only Michelin 4-star rated barbecue in Frederick County and an authentic Southern ribs destination. 16430A Old Frederick Rd., Emmitsburg, 301-447-3322.
Patapsco Valley State Park
Avalon Loop
Ellicott City
Difficulty: Moderate
Distance: 9.4-mile loop, with shorter options
Patapsco Valley State Park is simply the Baltimore area's outdoor jewel, and any weekend when the weather cooperates, the park bustles with activity. There's lots of history, too, in the park, including this area, which takes its name from the former Avalon Nail and Iron Works—although only a few reminders remain of the once-busy mills. An old-fashioned swinging bridge connects hikers to the popular Grist Mill Trail. Access Point: Park entrance at 5120 South Street, Arbutus, just off Route 1. Carb Load: Grab a breakfast sandwich and iced coffee before getting started at the Little French Market, set in an old-world house in historic Ellicott City.
3731 Hamilton St., Ellicott City, 410-465-5995.
McKeldin Area
Marriottsville
Difficulty: Moderate
Distance: 7-mile loop
The Switchback Trail is just the sort of two-hour-plus adventure that's fun for hikers of all levels, offering long stretches of walks along the Patapsco River, plenty of shade, and a scenic view from the Liberty Dam Overlook when the trees are bare. A genuine all-season loop that is especially pet-friendly—although dogs must be kept on a leash—the Switchback Trail links to several other shorter trails, as well. Horseback riding also is popular in the McKeldin area of the park. Access Point: Park entrance at 11676 Marriottsville Road, Marriottsville. Carb Load: The Woodstock Inn remains a true, funky, local bar, open at 10 a.m. on Sundays for pancakes and brunch and 11 a.m. other days. For lunch, try the rib-eye sandwich or wings. 1415 Woodstock Rd., Woodstock, 410-750-3673.
Hilton Area
Catonsville
Difficulty: Easy to Moderate
Distance: 2.7-mile loop
The Santee Branch Trail hiking path connects the park's Hilton and Glen Artney areas. The trail follows a power line in several segments and can be connected with the Vineyard Springs, Grist Mill, and Sawmill Branch trails to make a fun 4.5-mile loop. This area also has a small campground with six mini-cabins and a dozen basic campsites. Bonus: The park's nature center is in this section, as well as a recycled tire playground for kids. Access Point: Park entrance at 1101 Hilton Avenue, Catonsville. Carb Load: What could be better after hitting the Hilton area playground with the kids than stopping by local Peace A Pizza? Vegetarian and gluten-free options available. 15 Mellor Ave., Catonsville, 410-747-2255.
Gunpowder Falls State Park
Wildlands Loop
Kingsville
Difficulty: Easy to Moderate
Distance: 2.5 miles (one-way)
There are a bunch of top-notch trails through Gunpowder Falls State Park, both longer and shorter—so be sure to check in at the park's headquarters for more information. The Wildlands Loop traces the banks of the Gunpowder River for 1.5 miles before continuing up into the woods. After crossing a few streams, hikers catch sight of a tumbling waterfall that meanders downstream. Lilies, violets, marigolds, periwinkles, and a bounty of flowers bloom here, too. Access Point: I-695 to Exit 32, then 5.5 miles north on Route 1 (Belair Road). Look for the parking lot after crossing Gunpowder River. Carb Load: Where else? Gunpowder Lodge. The informal tavern is perfect for refueling with some Kingsville chili or Gunpowder stew. Craft brews also available. 10092 Belair Rd., Kingsville, 410-256-2626.
Jerusalem Village
Kingsville
Difficulty: Easy
Distance: 4.8 miles
Start at Gunpowder Falls State Park's headquarters located in the historic, restored grist mill and then combine the park's Jerusalem Village Trail and Jericho Covered Bridge Trail for a single loop. It's flat, though a little rocky in parts, but with only a few obstacles along the way, as most of the trail follows Little Gunpowder River. Don't tackle it after it rains, however, because this low-lying area can stay muddy for a while. The park also offers fishing, canoeing, and kayaking streams, as well as swimming. Access Point: Gunpowder Falls State Park headquarters, 2813 Jerusalem Road, Kingsville. Carb Load: Check Margherita Pizza for classic New York-style pies, cold and hot subs, and traditional Italian fare, 11771 Belair Rd., Kingsville, 410-593-9800
Rocks State Park
King and Queen Seat
Jarretsville
Difficulty: Moderate
Distance: .5-mile (one way)
This is a short—but definitely uphill—hike to possibly the most dramatic natural rock outcropping and views in the state. Believed to be a former ritual gathering place of the Susquehannock Indians, the King and Queen Seat soars high above Deer Creek. Use caution in this area once you reach the top—it's a long way down. Before or after this brief excursion, take a stroll over to nearby Kilgore Falls or hit the 3.4–mile White Trail that runs through Rocks State Park. Access Point: Rocks State Park, 3318 Rocks Chrome Hill Road, Jarrettsville. Carb Load: Hit up Jarrettsville Creamery & Deli for a pre-hike panini, or better yet, some house-made ice cream afterward. 1747 W. Jarrettsville Rd., Jarrettsville, 410-692-5100.
Oregon Ridge Park
Loggers Red Trail
Cockeysville
Difficulty : Easy
Distance: 1.9-mile loop
Through their programs, classes, field trips, and speaker series, the Oregon Ridge Nature Center is both a wonderful place to take the kids for an introduction to nature and a resource for adults interested in local wildlife. It's also super-convenient for short walks in the woods—or trail runs, for the more fitness-oriented. Bonus: Oregon Ridge's lake is open for summer swimming. Access Point:
Park entrance at 13401 Beaver Dam Road, Cockeysville. Carb Load: Jake's Grill has got smoked ham and turkey, pit-beef sandwiches. and an endorsement from the O's Adam Jones. 11950 Falls Rd., Cockeysville, 410-308-0022.
Union Mills Homestead
Union Mills Trail
Westminster
Difficulty: Moderate
Distance: 6.2 miles (out and back)
This hilly hike is a good workout. The rugged trail through rural northern Carroll County—only 17 miles from Gettysburg, PA—is a mix of dirt and crushed rock. Full of steep switchbacks and rolling fields, this isn't an exceptionally long hike, but fairly strenuous, given the up-and-down nature of the path and occasional slogging across small creeks. Check the events at Union Mills Homestead, too, where the annual Flower and Plant Market and Corn Roast Festival have been going for 45-plus years. Access Point: Union Mills Homestead, 3311 Littlestown Pike, Westminster. Carb Load: Find your reward at Hoffman's Home Made Ice Cream & Deli, 934 Washington Rd., Westminster, 410-857-0824.
Tuckahoe State Park
Tuckahoe Creek Loop
Queen Anne
Difficulty: Easy
Distance: 5.3 miles loop
Quiet Tuckahoe Creek, bordered by wooded marshlands, runs through the length of the park, providing a rich mix of terrain, trees, bogs, and wildlife. The main trail begins behind the park's office, and with a small spur, takes hikers to the 500-acre Adkins Arboretum. The park also has two picnic areas, each offering shaded sites with grills, extensive playground equipment, and horseshoe pits—as well as a 60-acre lake for boating and fishing. Mountain bikes and kayaks for rent, too. Access Point: Park entrance at 13070 Crouse Mill Road, Queen Anne. Carb Load: Market Street Public House, a friendly destination simply known as "the Pub" by locals, offers fried pickles, fried oysters, and a big burger selection. 200 Market St., Denton, 410-479-4720.
Wye Island
Holly Tree Trail
Queenstown
Difficulty: Easy
Distance: 1.5 miles (one way) Queen Anne's County's Wye Island

Natural Resources Management Area sits between the Wye and Wye East rivers in the bay's tidal recesses. There are more than 12 miles of trails and 2,450 acres of land managed for recreation, agriculture, and natural resource protection. The island offers the rare chance to discover an old-growth forest at Schoolhouse Woods and an incredible, more than 250-year-old holly tree. Biking, paddling, camping, and lodging, too. Access Point:Wye Island Natural Resources Management Area, 632 Wye Island Road, Queenstown. Carb Load: Hit up Harris Crab House and Seafood Restaurant for a soft crab sandwich. 433 Kent Narrow Way N., Grasonville, 410-827-9500.
Local Treasures
---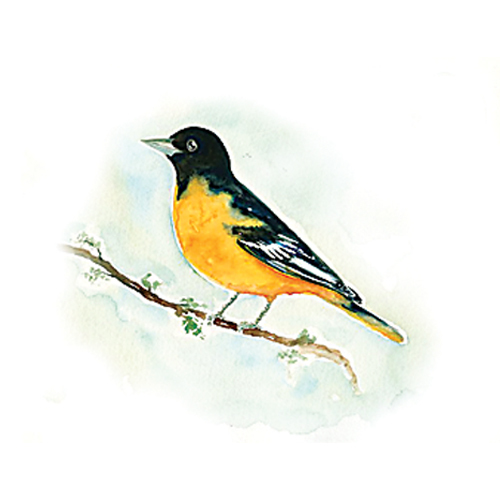 BALTIMORE ORIOLE
The beloved mascot of our professional baseball team was named for the resemblance of its colors to Lord Baltimore's coat of arms. Though declining in numbers, the brilliantly colored songbird can still be sighted in local backyards, not to mention the open woodland areas of our state parks. But catch them early: Fall migration begins in July and August.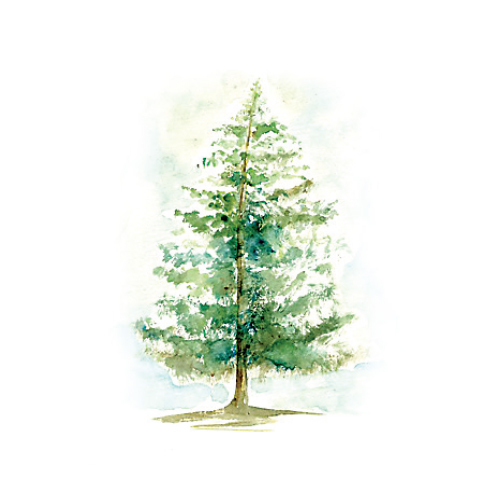 EASTERN HEMLOCK
Swallow Falls State Park in Garrett County is home to a 37-acre grove of old-growth hemlock and pine trees. With its nodding branches, the eastern hemlock can be identified by its flat, green-on-top, white-on-bottom needles. Though many were damaged during Superstorm Sandy, 300-plus-year-old hemlocks still stand tall here.
YELLOW LADY'S SLIPPER
Readily discovered around Oregon Ridge Park's aptly blazed yellow trail, yellow lady's slippers—and their sister species, the white and pink lady's slippers—resemble, naturally, a women's yellow slipper. Their genus name, Cypripedium, derives from a Greek reference to Aphrodite and the Greek word for sandal.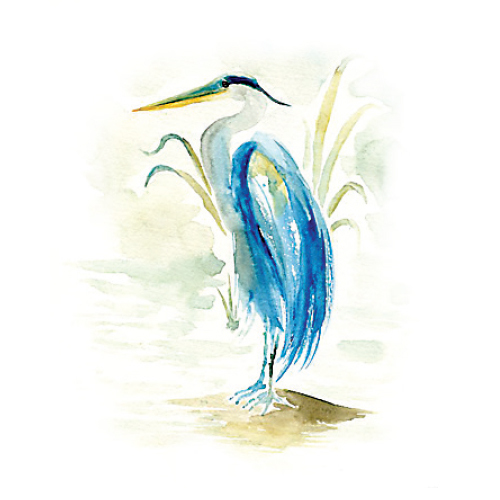 GREAT BLUE HERON
Watching these birds—often spotted standing alone on the banks of the Chesapeake Bay's tributaries, or on the outskirts of a marsh—gather themselves as they take flight is an unforgettable sight. The largest herons in North America, they possess an unmistakable, ungainly beauty with their slow-beating wings and hunched-head flying style.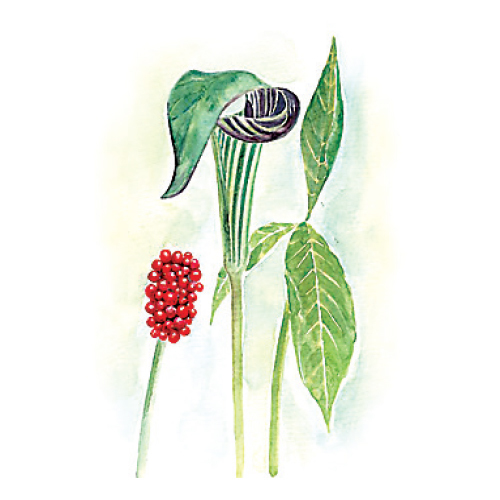 JACK-IN-THE-PULPIT
Found in the moist woodland areas of local state parks, the Jack-in-the-pulpit is like two plants in one. In the spring, a spike of clustered flowers bloom, which are hidden by three leaves and a hood-like (pulpit) cover. In the fall, the pulpit gives way, revealing colorful berries.
RED FOX
Found in woodlands across Maryland, the brightly coated red fox typically burrows only when raising pups. Its diet includes plants, but also rabbits, snakes, birds, mice, and berries. It's also capable of adapting from experience, thus earning its crafty rep.
---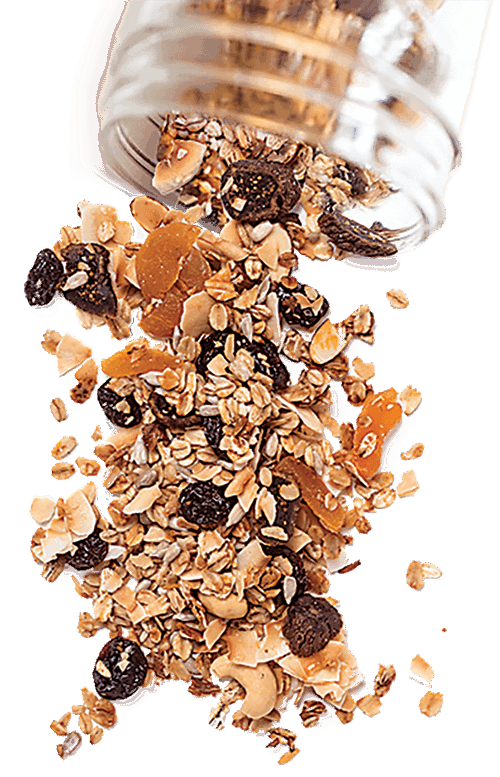 DON'T FORGET TO EAT!
TRAIL granola RECIPE
This energy-inducing food of the forest goes well with hiking, biking, or whatever outdoor activity you embrace. Eat it on its own, add it to yogurt, or toss it with fruit to add texture.
*Adapted from Ina Garten's Barefoot Contessa
INGREDIENTS
4 cups old-fashioned rolled oats
2 cups sweetened shredded coconut
2 cups sliced almonds
¾ cup vegetable oil
½ cup honey
1 ½ cups diced dried apricots
1 cup diced dried figs
2 cups dried cherries
1 cup sunflower seeds
1 cup roasted salted cashews
DIRECTIONS
Preheat the oven to 350 degrees F. Combine oats, coconut, and almonds in a large bowl. Whisk together oil and honey in a small bowl. Pour liquid over oats and stir to coat. Pour mixture onto a 13x18-inch ovenproof sheet pan. Bake. Stir occasionally until mixture is golden, about 45 minutes.
Remove from oven and cool, stirring occasionally. Add remainder of ingredients.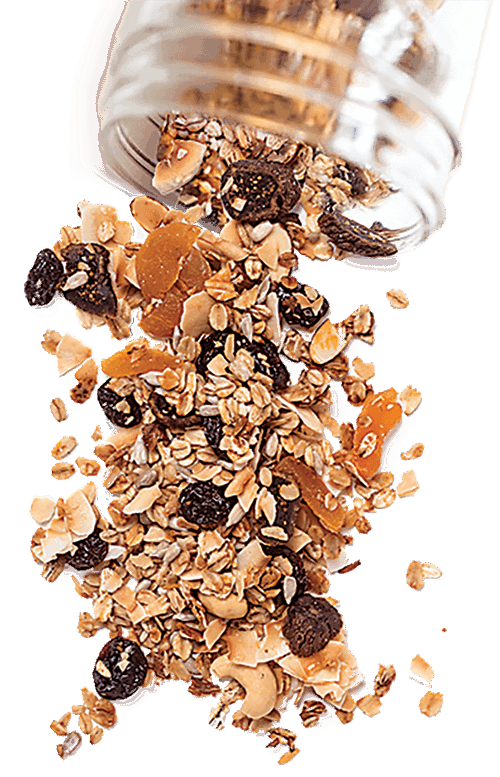 – David Colwell
Happy Birthday!
National Park Service celebrates 100 Years.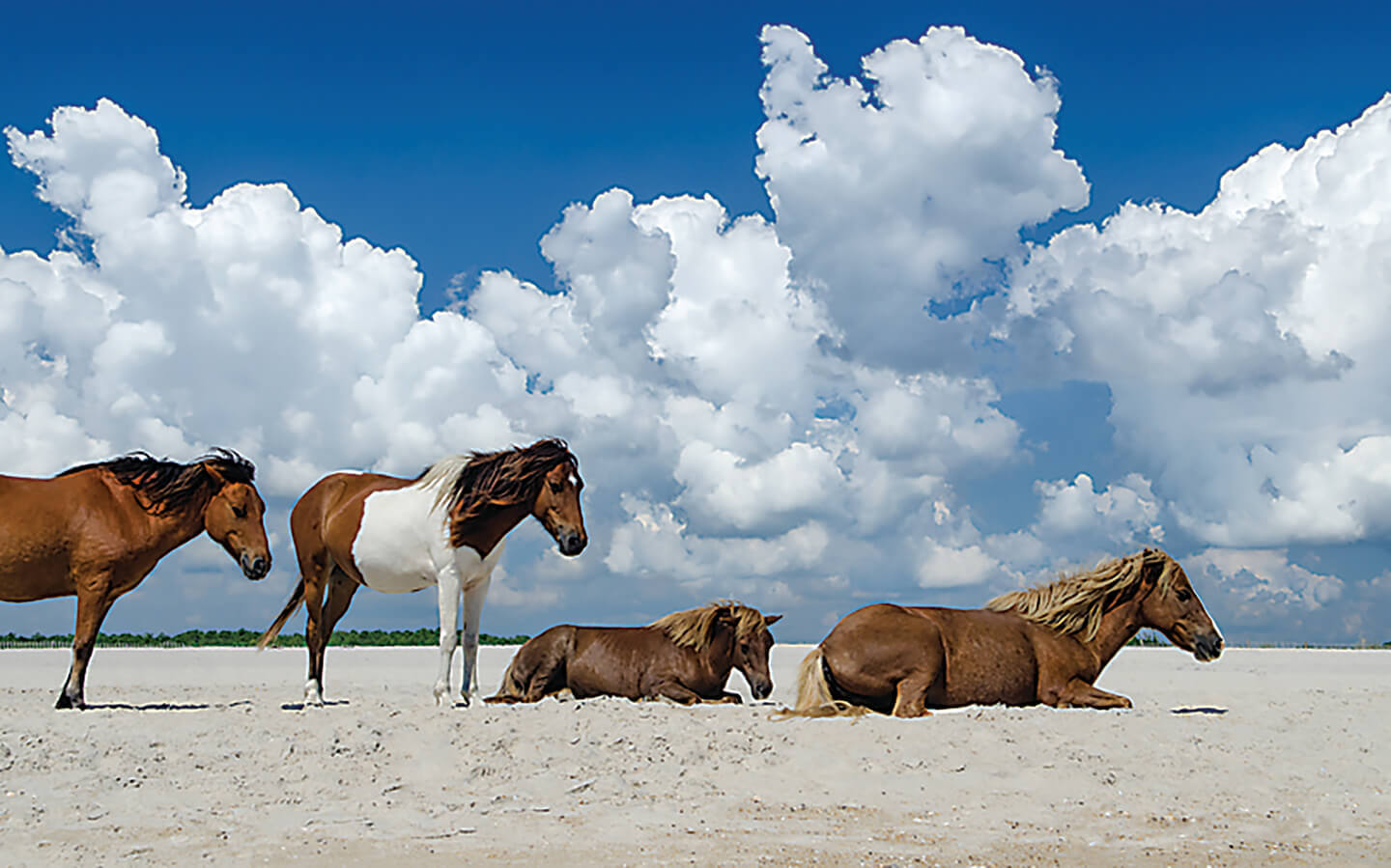 In 1872, the U.S. Congress designated Yellowstone the first national park in the world, an innovation that highlighted a burgeoning American conservation movement. Two generations later, the National Park Service "Organic Act" was signed into law on August 25, 1916, by President Woodrow Wilson, creating the National Park Service—which celebrates its centennial this year.
Writer and historian Wallace Stegner famously called America's national parks "the best idea we ever had."
Our Old Line State is now home to 28 national park sites, including the 184.5-mile C&O Canal, the Antietam and Monocacy Civil War battlefields, Catoctin Mountain, Fort McHenry, and one of the most unique natural treasures in Maryland or the U.S.—the Assateague Island National Seashore.
In fact, it was an infamous Ash Wednesday storm in 1962 that provided an unexpected opportunity to protect the island from development. Two decades earlier, the U.S. Fish and Wildlife Service had set aside the Chincoteague National Wildlife Refuge on Virginia's southern end of the island. However, most of Maryland's northern portion—which includes 32,000 acres of marine and estuarine waters—had been purchased for private development. Residential construction and infrastructure work was well underway when that powerful Ash Wednesday nor'easter washed over the island, destroying most of the project. Ultimately, President Lyndon B. Johnson established Assateague Island as a national seashore in 1965. Today, Assateague remains one of the last Mid-Atlantic barrier islands largely untouched by development. The National Park Service reports that more than 2 million people visit each year.
The annual "Wild Pony Swim" from Assateague to Chincoteague Island, a tradition since 1925, attracts an estimated crowd of 40,000 onlookers.
Those "wild" horses are, in fact, feral, meaning they are descended from domestic horses that have reverted to an undomesticated state. Folklore has it that the original Assateague horses were survivors from a shipwreck off the Virginia coast. More likely, but not as good of a story, they were brought to the island by 17th-century mainlanders.
trail timeline

1925 The Appalachian Trail Conservancy is formed to advance a proposal for a 2,100-mile "super trail" across the mountain crests of the eastern wilderness.

1927 The Potomac Appalachian Trail Club is founded to create segments in the Mid-Atlantic region, including a trail atop the Blue Ridge Mountains.
1933-1942 The Civilian Conservation Corps adds trail structures, including cabins and huts, associated with the Appalachian Trail.
1937 The full Appalachian Trail footpath from Maine to Georgia is completed.
1948 Earl Shaffer, a World War II veteran, becomes the first person to complete the entire route, carrying his U.S. Army rucksack.

1955 Emma Gatewood, a.k.a. "Grandma Gatewood," with a homemade knapsack, becomes the first woman to hike the entire trail.

1968 The National Trail Systems Act passes, enabling the federal government to make land purchases to protect the AT route.
1972 The Appalachian Trail Conservancy headquarters moves from D.C. to Harpers Ferry, WV.
2010 The Appalachian Trail Museum opens in a historic grist mill at Pennsylvania's Pine Grove Furnace State Park.
Peak Experience
The area's tallest mountaintops worth the climb.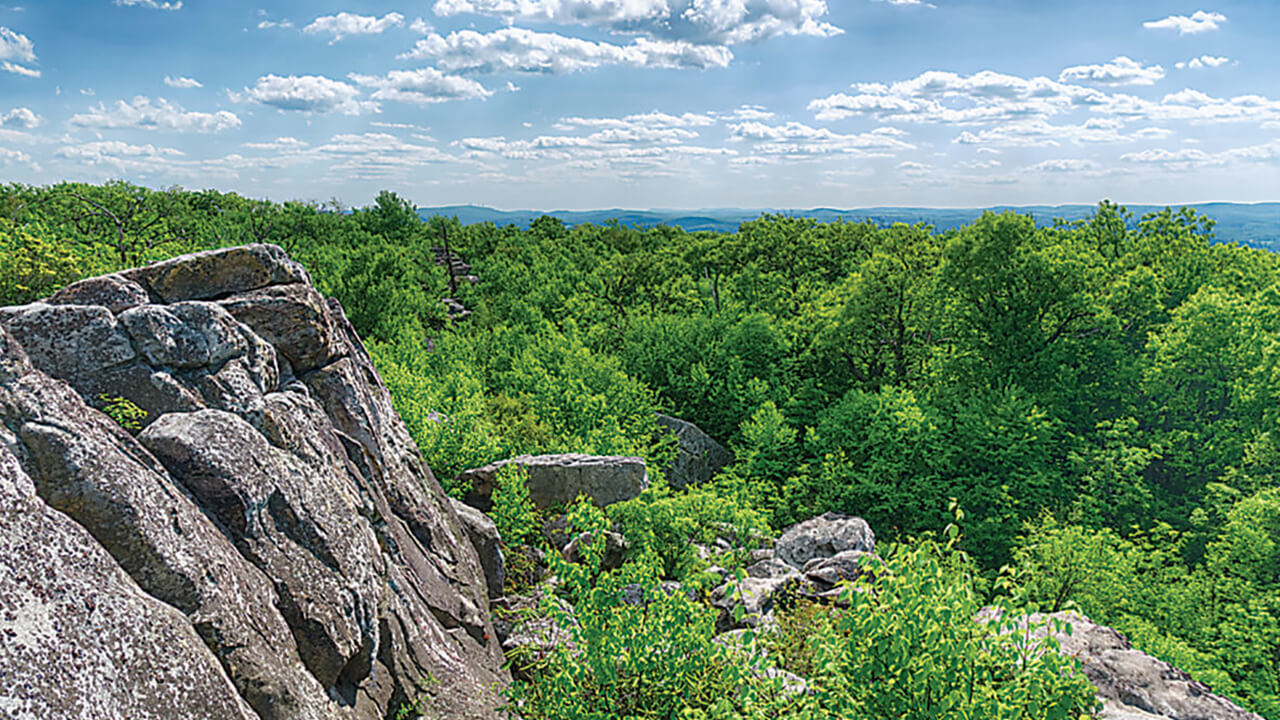 Backbone Mountain
3,360 feet

Garrett County
Geography: Allegheny Mountains. Location: Accessible via the 1.8-mile out-and-back path off U.S. Route 219; near Oakland. Why Go: Reach the marker at Hoye-Crest, highest point in the state, dedicated by the Maryland Historical Trust in 1952.
Mount Davis
3,213 feet

Somerset, PA
Geography: Allegheny Mountains. Location: Forbes State Park. Why Go: The highest point in Pennsylvania enticingly sits just over the state line, with a short walk to a terrific observation tower. Excellent mountain hiking and biking venue.
Meadow Mountain
3,022 feet

Garrett County
Geography: Eastern Continental Divide. Location: Northern trailhead at East Shale Road near I-68; near New Germany State Park. Why Go: A vast scenic area offering a 12-mile-plus hiking, mountain biking, and horseback-riding trail.
Big Savage Mountain
2,991 feet

Garrett County
Geography: Allegheny Mountains. Location: Savage River State Forest. Why Go: Rugged site served as home to the 1989 World Whitewater Championships.
Dan's Mountain
2,898 feet
Allegany County
Geography: Allegheny Mountains. Location: Dan's Mountain State Park. Why Go: It may be the most sweeping of the state's tallest peaks. Dan's Mountain is named after Daniel Cresap, an early 18th-century settler famous for falling from a tree while bear hunting and getting rescued by a Native American.
Chasing Waterfalls
Hike to the area's Highest cascades.
Cunningham Falls
78 feet

Frederick County
Geography: Blue Ridge Mountains. Location: Cunningham Falls State Park. Why Go: A number of family- friendly hikes ranging from a one-mile loop to an 7.5-mile trek. Public lake swimming, too.
Great Falls of the Potomac
76 feet

Montgomery County
Geography: Potomac River. Location: Great Falls Tavern Visitor Center. Why Go: Situated on the C&O Canal, this park is ideal for walking and bicycling. Also, check the falls from the nearby Billy Goat Trail.
Muddy Creek Falls
54 feet

Garrett County
Geography: Appalachian Plateau. Location: Swallow Falls State Park. Why Go: This is an easy 1.5-mile loop to the base of the falls, which you can even climb under here.
Kilgore Falls
17 feet

Harford County
Geography: Piedmont Plateau. Location: 5 miles north of Rocks State Park. Why Go: A serene half-mile walk to the falls, also known as Falling Branch Falls. Popular summer wading destination, too.
Swallow Falls
16 feet

Garrett County
Geography: Appalachian Plateau. Location: Swallow Falls State Park. Why Go: The smaller of two falls at the park, which links to Herrington Manor State Park via a 5.5-mile trail through the old growth Garrett State Forest.
Birds Eye View
Best places to go birding.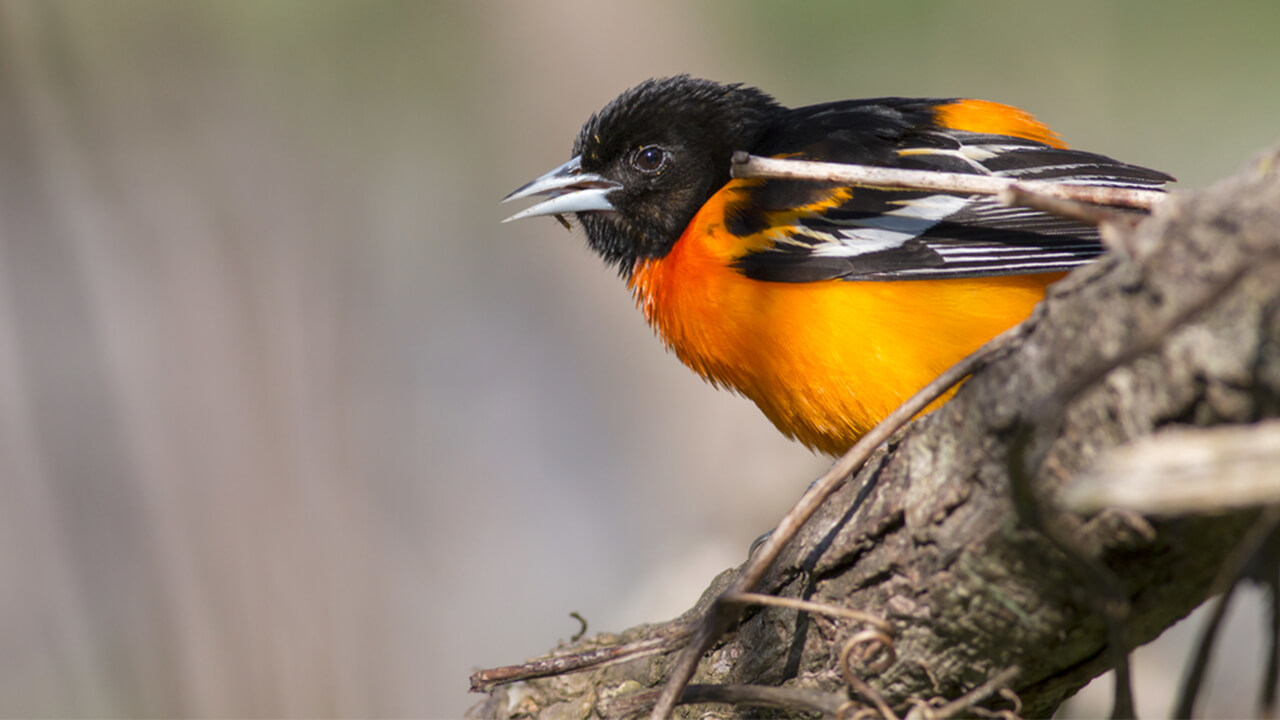 You don't have to go farther than Patterson Park— where more than 200 species of birds flock, including Baltimore orioles, wood thrushes, and American woodcocks­­—for an exceptional birding experience. Guided walks take place the second Friday and last Saturday of every month—and the park will loan binoculars if you call or email ahead.
Conowingo Dam : Adjacent to Susquehanna State Park, the dam's bald eagles are famous across the eastern half of the U.S. Gulls, shorebirds, waterfowl, warblers, and great blue herons nest here, too. Listen closely and you might hear a woodpecker or a wild turkey.
Jug Bay Wetlands Sanctuary: With 1,700 acres of open water, tidal marshes, wetlands, forest, creeks, meadows, pine and sand barrens, this southern Anne Arundel County sanctuary also is home to bald eagles and osprey.
Blackwater National Wildlife Refuge: The best bet is to register for one of Harry Armistead's renowned walking tours. Depending on the time of the year, you can see great blue herons, osprey, Canada geese, red-tailed hawks, American white pelicans, bald eagles, and on and on.
North Point State Park: Such a wide variety of habitat and so close to home: Where else could you find a bluebird, blue jay, blue grosbeak, and great blue heron on the same afternoon?
RIDING THE RAILS
The tracks of the former Northern Central Railway are a ride through nature—and history.
---
At its peak, the mainline of the Northern Central Railway (NCR) extended from the working docks of Canton to Sodus Point on the shores of Lake Ontario in upstate New York. Built in 1832, the line carried Abraham Lincoln to Gettysburg to deliver his famous address and later, the president's body from Washington, D.C., through Baltimore, to Illinois. Providing both passenger and freight service, the railroad remained in operation until Hurricane Agnes tore the historic tracks asunder in 1972.
Today, the stone-dust "rails-to-trails" NCR path—a 41-mile stretch from Cockeysville to York, PA, evenly split between Maryland and Pennsylvania—stands as the area's most popular unpaved bicycling destination. Surrounded by a mix of natural forest, open fields, and rolling farms, the trail also is filled with wildlife, especially in the morning.
"I've been going since 1991—I remember because my son was 1-year-old and in the bike trailer," longtime bicycling advocate Penny Troutner says. "It was so beautiful that it became the model for how paths should be done."
Nearly a decade after Agnes, the Maryland Department of Natural Resources purchased the abandoned rail line, and under then-secretary Dr. Torrey C. Brown, reopened the 10-foot-wide path as one of the county's first recreational "rails-to-trails." In 2007, the Maryland section was renamed in Brown's honor. Weaving alongside the Big and Little Gunpowder Falls rivers, Little Falls stream, and eventually, babbling Beetree Run, the NCR line's mileage markers, signals, and whistle posts remain on the sides of the trail to this day.
---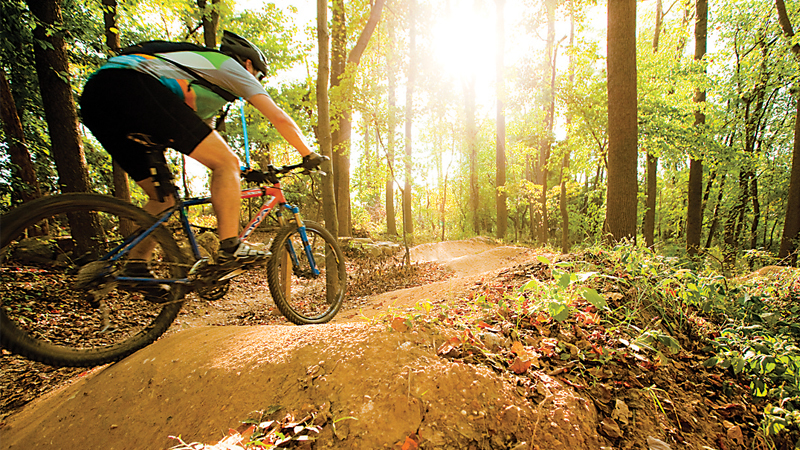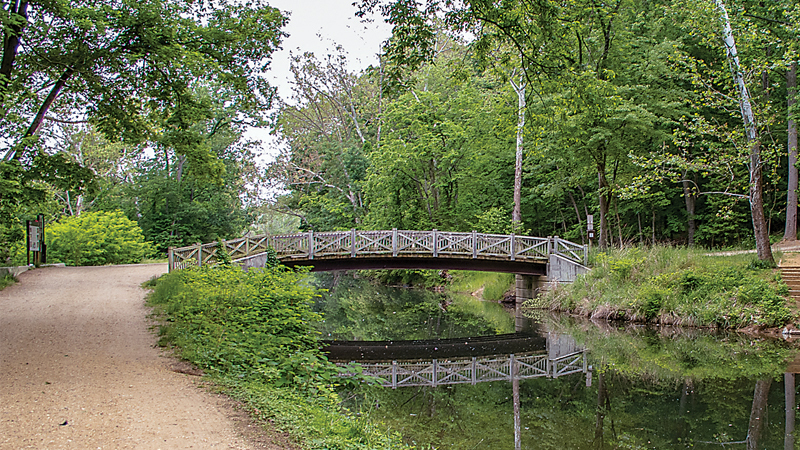 the BALTIMORE BIcycling CLUB
The long-running club offers something for riders of all abilities.
The Baltimore Bicycle Club, circa 1898. Photograph courtesy of the Maryland Historical Society.
The original Baltimore Bicycling Club dates to the late 19th century, see below; the current iteration only to 1967. "I joined in 1972," says 82-year-old Bob Carson, who remains an active member. "I rode as a kid in Buffalo—including day trips over to Canada—then didn't ride for 15 years after college. When the club started here in the late '60s, adult cycling was just starting to percolate."
All these years later, the club's annual membership is just $20 a year. For that fee, they offer an annual instructional series and regular group rides for all skill levels—there's even a BBC racing team. Highlights include the Sunday pancake rides and three- or four-day weekend events, such as the Kent County Spring Fling this month, June's Shenandoah Valley trek, and September's Weekend in Lancaster.
The BBC also hosts the celebrated Civil War Century—a grueling 100-miler, if you choose the longest route—through Catoctin Mountain and battlefields of Antietam and Gettysburg. Trust us, you've never had fresh peaches so delicious as those at the Civil War Century's rest stops.
The NorthERN Central Railroad (NCR) Trail (officially, the Torrey C. Brown Rail Trail in Maryland)
Ashland to Monkton
Annapolis Rock
Cockeysville
Bike: Hybrid or mountain
Mileage: 7.2 miles (one-way)
A busy evening destination in the summer, the parking lot fills up especially early on weekends—although parking along the shoulder of Paper Mill Road remains an option. The compacted dirt path is perfect for kids still getting comfortable on a bicycle (and for joggers, strollers, and dog walking so it can be slow going at times). The restored 1898 Monkton Train Station, which serves as a museum and gift shop, is open Saturdays and Sundays from Memorial Day to Labor Day and makes for a perfect turnaround point. Access Point: York Road (Route 45) to Cockeysville (Exit 18 off I-83), turning right (east) on Ashland Road. Bear left onto Paper Mill Road and look for the parking lot on the left. Carb Load: The Pennsylvania Dutch Market in the Ashland Marketplace Shopping Center is the holy grail of home-style carb loading. Grab a blueberry pie to take home, too. 11121 York Rd., Cockeysville, 410-316-1500.
Monkton to Bentley Springs
Monkton
Bike: Hybrid or mountain
Mileage: 8.3 miles (one-way)
Parking is tight, but there are advantages to starting from the Monkton Train Station, not the least of which are its restrooms. Even better, across the path sits the well-rounded Monkton Bike shop, where you can fix a flat, grab a soda, and rent a bike or inner tube (for paddling down the Gunpowder River). There aren't many rest stops heading north, but the journey is particularly rewarding if you extend the ride to the PA line—you'll feel like you've left the city and 'burbs behind. Fill the water bottles and bring a snack. Access Point: Roughly three miles east off York Road (Route 45) on Monkton Road. Carb Load: Andy Nelson's Barbecue, a family enterprise started more than 30 years ago by the restaurant's namesake founder and former Baltimore Colt—who played college ball at Memphis State—remains a favorite among cyclists. 11007 York Rd., Cockeysville, 410-527-1226
York County Heritage Rail Trail
New Freedom to Hanover Junction
York County, PA
Bike: Hybrid or mountain
Mileage: 9 miles (one-way)
Running through open farmland and small towns, the wide dirt path provides a potentially more social experience than pedaling through the densely wooded Maryland section. There's also an operational rail line adjacent to the trail—an attraction for tourists. Access Point: Take I-83 north, crossing just over the Pennsylvania line. Take Exit 1, head about 1.5 miles west on Route 851. Carb Load: The Mignano Family Restaurant's outdoor seating make a good lunch stop. 14 Main St., Glen Rock, PA, 717-235-6884.
Hanover Junction to York
York County, PA
Bike: Hybrid or mountain
Mileage: 10 miles (one-way)
Still part of the continuous "rails-to-trails" path that begins in Ashland, the restored Hanover Junction Railroad Station is a must-see for Civil War and train buffs. Access Point: Parking available at Hanover Junction, 2423 Seven Valleys Road, Seven Valleys, PA. Carb Load: Nosh on a smoked-ham sandwich over a good beer at The Left Bank, 120 N. George St., York, PA. 717-843-8010.
Gwynns Falls Trail
Baltimore City
Bike: Hybrid or mountain
Mileage: 15 miles (one-way)
Baltimore City's only gem of bicycle infrastructure to date, this scenic urban trek follows the Gwynns Falls stream, and the Middle Branch and Inner Harbor of the Patapsco River, and winds through Leakin Park, offering roughly 10 miles of natural path overall. A staple of both the city's annual Tour dem Parks, Hon! and Tour du Port rides, plus part of the Baltimore National Heritage Area, this is also the ride for bicyclists visiting Charm City.Access Point: There are nine trailheads, so plenty of starting options, depending on what's close to home. Checkgwynnsfallstrail.org. Carb load: Pile on the buttermilk pancakes at Spoons in Federal Hill. 24 E. Cross St., Baltimore, 410-539-8395.
Baltimore & Annapolis Trail
Glen Burnie
Bike: Hybrid or mountain
Mileage: 13.3 miles (one-way)
This 8-foot wide path is the best paved bike trail in the Baltimore area. The park rangers at the Earleigh Heights Road trail station in Severna Park—roughly the halfway mark—have even been known to hand out homemade chocolate-chip cookies. More of a suburban ride, the trail nonetheless passes through some interesting green sections, including the Cattail Creek Natural Area, as it winds south. Access Point: Thomas A. Dixon Observation Area, 1 mile west of I-97, at 1911 Dorsey Road, Glen Burnie. The spur from the BWI Trail to the B&A Trail is marked. Carb load: Try the New England-legit Mason's Famous Lobster Rolls, 188 Main St., Annapolis, 410-280-2254.
The BWI Trail
Glen Burnie
Bike: Hybrid or road
Mileage: 11-mile loop
Considering that it circles the Baltimore-Washington International terminal, this paved loop is remarkably serene. Part of the trail takes riders through the burgeoning pine forest at Friendship Park, and, in general, it is less trafficked than the B&A Trail. Access Point: Thomas A. Dixon Observation Area, 1-mile west of I-97, at 1911 Dorsey Road, Glen Burnie. Carb Load: Fuel up with a two-egg skillet combo breakfast at The Grill at Quarterfield Station. 7704 Quarterfield Rd., Glen Burnie, 410-766-6446.
Western Maryland Rail Trail
Hancock
Bike: Hybrid or road
Mileage: 21.5 miles (one-way)
A straight shot from Baltimore, this flat, asphalt-paved path was reclaimed from the former Western Maryland Railroad and traces the tree-lined Potomac River from the foot of the Appalachian Mountains as it heads west. Access Point: I-70 to Fort Frederick State Park, in Washington County.Carb Load: The buttery-crusted, fresh apple pie at the Blue Goose Fruit Market & Bakery is worth the trip alone. 557 E. Main St., 301-678-5050.
C&O Canall
Brunswick
Bike: Hybrid or mountain
Mileage: 184.5 miles total (from Washington to Cumberland)
There are innumerable places to hop on the C&O, truly one of best trails this side of the Rockies. Brunswick is special, however. For starters, this was one of the small towns on the Moose Lodge Circuit, where Patsy Cline launched her career. Also, it's just a 4-mile jaunt north on the C&O to the dramatic confluence of the Potomac and Shenandoah rivers where Maryland, Virginia, and West Virginia meet in Harpers Ferry. From there, it's only another 13 miles to the college town of Shepherdstown, WV. Access Point: Brunswick Visitor Center, 40 W. Potomac Street.Carb Load: Beans in the Belfry, a cafe in a restored church, offers organic coffee and rave-worthy salads and sandwiches. 122 W. Potomac St., Brunswick, 301-834-7178.
Great Allegheny Passage
Cumberland
Bike: Hybrid or mountain
Mileage: 15 miles (one-way)
Yes, it's a bit of a climb up the crushed limestone trail from Cumberland to Frostburg as you squeeze between the mountains in this former Western Maryland rail and coal hub. The vistas, however, are unlike anything else you'll see on a bike in the state. Push eight more miles past Frostburg for photo ops at the Mason-Dixon line and the Eastern Continental Divide. Access Point: The Cumberland Trail Connection bike shop sits at the nexus of the C&O Canal and Great Allegheny Passage. Carb Load: The Baltimore Street Grill for a post-ride crab cake and craft beer. 82 Baltimore St., Cumberland. 301-724-1711.
Rock Hall Ramble
Chestertown
Bike: Road
Mileage: 50-mile loop
Not an off-road trail, but a relatively low-traffic road ride for more experienced cyclists just over the Chesapeake Bay Bridge. The Kent County tourism office calls the Ramble its "sea to summit" ride, as the simple route—only a handful of turns—covers ground between the county seat and scenic Rock Hall, one of the small-town treasures on the Eastern Shore. Along the way, visit Old St. Paul's, one of the oldest surviving Anglican churches on the Eastern Shore. Check kentcounty.com for complete directions, as well as information on various local routes from 10 to 80 miles. Access Point: Washington College in Chestertown. Carb Load: Grab coffee and freshly baked artisan bread before a ride, or stop afterward for a ham and Gruyère sandwich at the Evergrain Bread Company. 201 High St., Chestertown, 410-778-3333.
Oxford Loop
Easton
Bike: Road
Mileage: 29.6-mile loop
The Oxford Loop is recognized as one of the top 25 road rides in the Mid-Atlantic region. Why? Partly because it's easy to follow, traveling on routes 333 and 370, and a manageable distance for the average cyclist. But mostly because it requires a lift on the historic Oxford Bellevue Ferry, which began operations in 1683 (yes, 1683). Access Point: Chesapeake Bay Maritime Museum. Print a copy of the route from tourtalbot.org. Carb Load: Start with a breakfast sandwich and high-octane coffee at Rise Up. 618 Dover Rd., Easton, 410-822-1353.
Chesapeake Views
St. Michaels to Tilghman Island
Bike: Road or hybrid
Mileage: 38.2 miles total
A stunning ride. offering great views of the bay. A down-and-back shot from St. Michaels to Black Walnut Point, it's a great ride to catch glimpses of local fishermen casting their lines from the water's edge. The distance also can be shortened by starting in one of the small towns between St. Michaels and Tilghman Island. Access Point: The old ferry landing in Claiborne. Print a copy of the route from the tourtalbot.org. Carb Load: Two If By Sea, a cozy diner with outdoor tables, is a must-stop. 5776 Tilghman Island Rd., Tilghman. 410-886-2447.
Blackwater Loop
Cambridge
Bike: Road or hybrid
Mileage: 25 miles
The Blackwater National Wildlife Refuge offers multiple routes, including short four or 7-mile loops, and a nice country 20-mile jaunt. But the best ride is the 25-mile circle around the quiet roads surrounding the refuge's water, where there's a good chance of spotting a bald eagle, great blue heron, or osprey. Access Point: Blackwater National Wildlife Refuge Visitor Center, Cambridge. Carb Load: Stop by the High Spot Gastropub in Cambridge for fried oysters and a top-notch beer selection. 305 High St. Cambridge. 410-228-7420.
MOUNTAIN MANIA
Single-track trails are all around.
Chris Eatough, Howard County's bike and pedestrian planning manager, helps design bikeable and walkable communities for a living. A six-time, 24-hour solo world mountain-biking champion, Eatough also knows something about the local trails.
Overall, the trails around the Loch Raven Reservoir (park near Seminary Avenue and Dulaney Valley Road) are easier than those at Patapsco Valley State Park, for example. "Loch Raven is beginner to intermediate," Eatough says. "There are some wide fire road trails and some hills, but most are not that steep."
He ranks Patapsco as more intermediate to advanced, highlighting the Avalon and McKeldin areas. "Lots of steep terrain with more rocks and roots."
Farther afield, Gambrills State Park and Greenbrier State Park, in Frederick and Washington counties, offer some challenges. Lake Roland, Gunpowder Falls State Park, and the Eastern Shore state parks, on the other hand, provide gentler terrain.
Also, right next to Patapsco Valley State Park, Eatough notes, there's Rockburn Branch Park in Elkridge. Rockburn has beginner trails, and also has a skills park, which is good for beginners and kids. "People often use Rockburn to build their skills and confidence, then start to venture down the road to Patapsco as they improve," Eatough says.
Day Trip Survival Guide
When you're out on the trails bad things can still happen.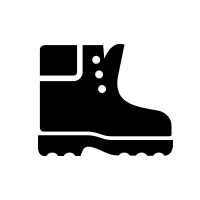 Clothing Wear a synthetic wicking layer next to your body and pack an extra long-sleeve shirt or sweater because the mountain air is always significantly cooler. And don't forget: properly fitted, broken-in hiking boots eliminate a host of other problems.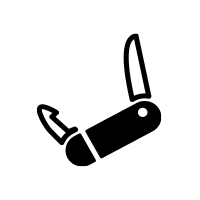 Tools When hiking, include a Swiss army knife, a compass, and a map—and know how to use them—along with a lighter, flashlight, food, water, and your fully charged cellphone in your backpack.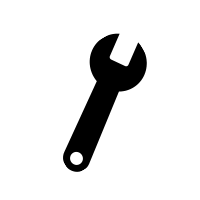 Repairs If you're biking, learn how to fix a flat and carry a patch kit, spare tube, widget, and pump—a little duct tape doesn't hurt, either—on long rides. A multi-purpose Allen wrench is a good idea, too, for minor adjustments.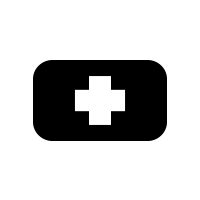 First aid Your lightweight, zippered-nylon case kit should include bug repellant, bandages, antiseptic towelettes, antibiotic ointment, antacid tablets, pain relievers, allergy relief tablets, and blister treatment.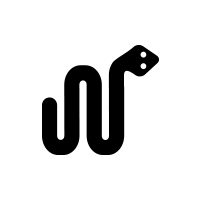 SNAKES There are two venomous Maryland snakes: the copperhead and timber rattlesnake. Snakes are rarely aggressive toward people, however; allow the snake to move away—or move away from it.
Bears Don't panic. Just calmly leave the area. While sightings are common—and thrilling—there are no known cases of a bear attacking a person in Maryland. But don't keep food in your tent.