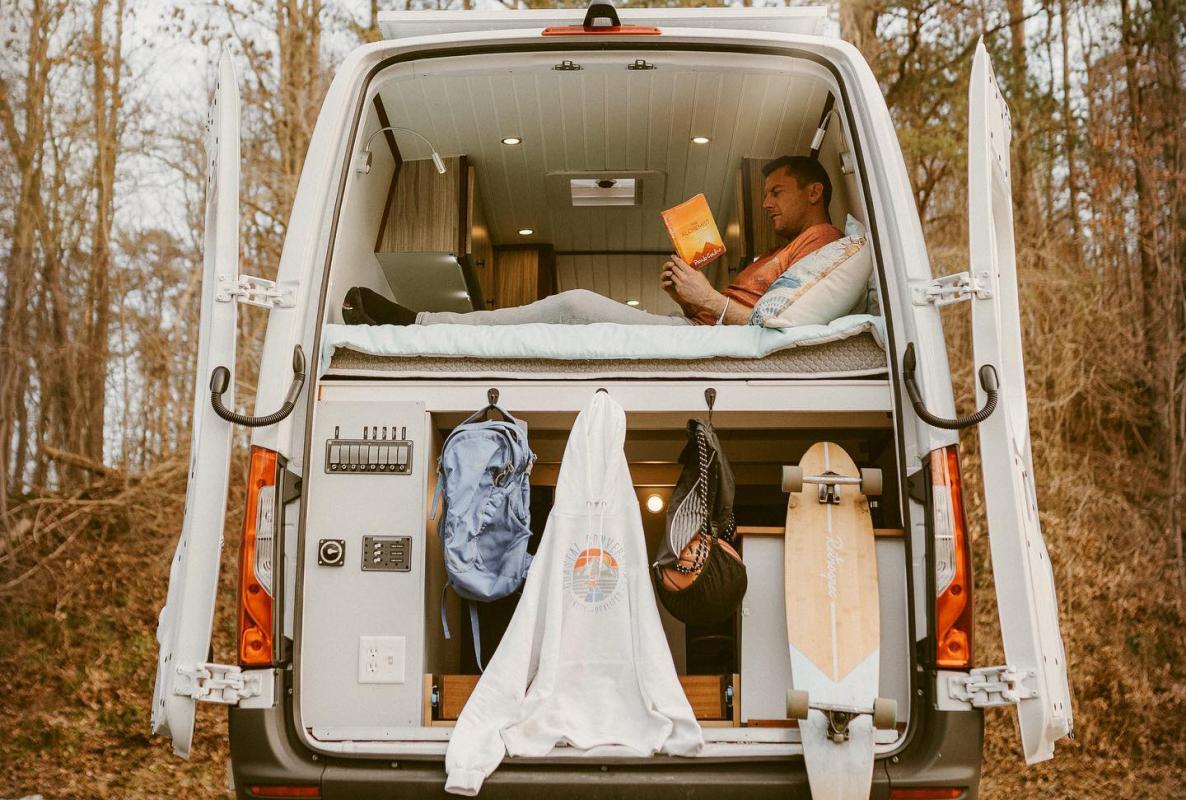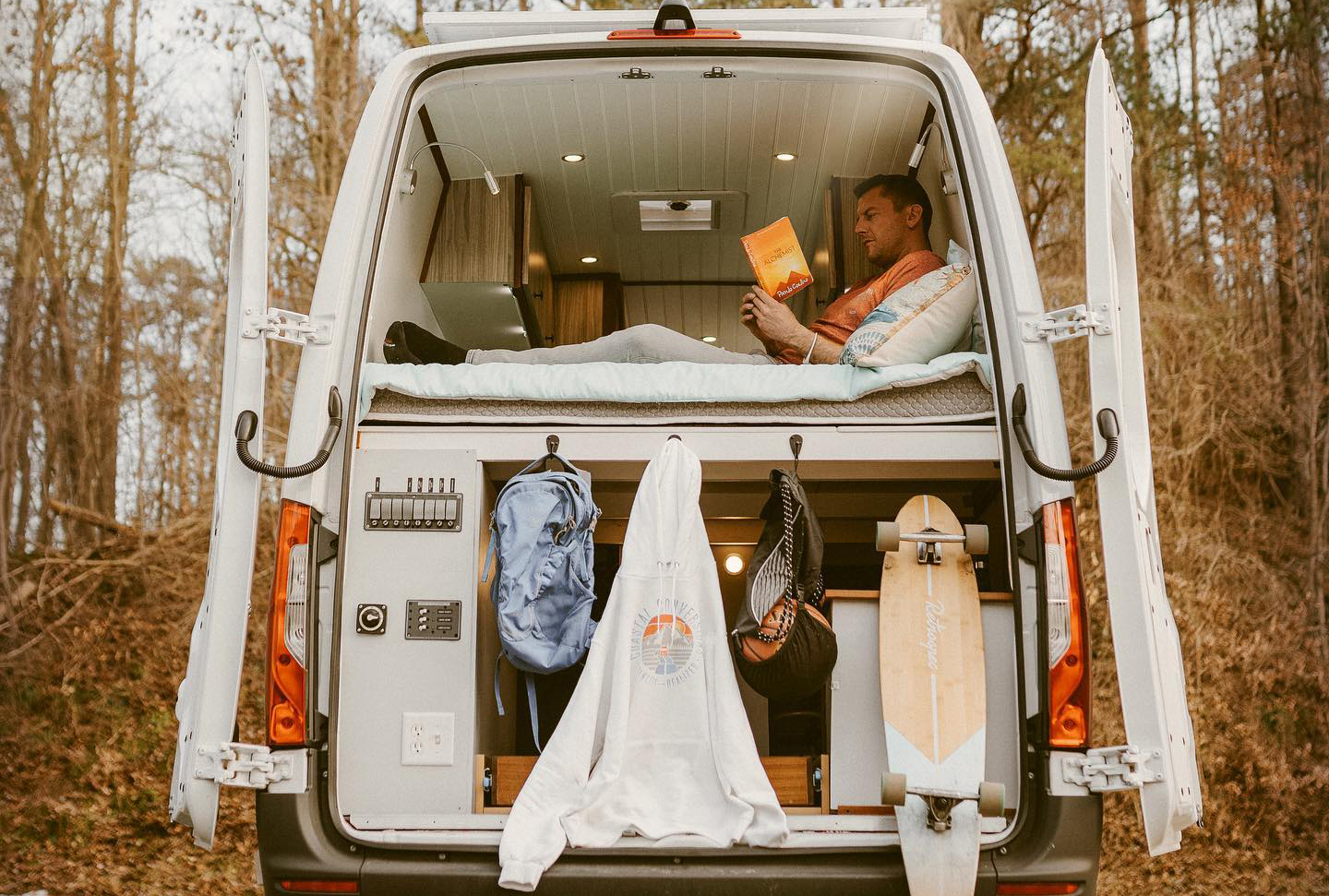 —Courtesy of Coastal Conversions
Throughout the initial COVID shutdowns and resulting weeks of quarantine, avid travellers—known on social media as "vanlifers"—filled Twitter, TikTok, and Instagram feeds with posts sharing their adventures from converted camper vans. You've likely seen the modern mobiles come across your timeline. Many of them (somehow) incorporate dining, sleeping, living, bathroom, and storage space into one vehicle. 
Though the travel industry saw a massive decline in business throughout the pandemic overall, Business Insider reports that van conversions saw an uptick in client inquiries, likely because it gave vanlifers the ability to quarantine without having to stay in one place.
Jumping on board the trend one year ago, former brewery sales manager Scott Hetrick established Coastal Conversions—a local adventure van company that reflects both of his passions: traveling and helping others. The Hampstead-based business transforms empty vans into modern and functional campers with apartment-like interiors. 
"We want our clients to have freedom and comfort from coast to coast," says Hetrick, who runs the business with contractors, and his longtime friends, Steve Clark and Sonny Patel, "whether they live in their van or use it as a weekend getaway." 
The business model allows locals to customize their vans with a team of designers, electricians, and carpenters.
"What the client has in mind and what they're dreaming about doing—we specialize in making that happen," Hetrick says. "We like to give our clients a full range of motion, and design what they want in order to get on the road." 
Recent examples include a Ford Transit revamped with butcher block countertops and cedar ceilings, as well as a Mercedes Sprinter that now features a subway tile backsplash, stainless steel sink, and quartz countertops. 
But Hetrick and his team don't only use their skills for clients looking to hit the open road. They're also committed to giving back to the community with mobile clinics and other health-related initiatives. 
They recently created a mobile van for Vision to Learn, a national nonprofit with programs in 14 states that provides elementary school students with optometry care. The clinics-on-wheels operate as fully functional eye doctor offices, providing free eye exams and glasses fittings to children who are falling behind in school due to sight problems. (A recent UCLA study of the organization's impact concluded that 80 percent of a student's comprehension relies on visual learning, while more than 20 percent of students report screenable issues with vision.)
"As we continue to grow nationally, it's important to ensure that our mobile clinics are state of the art," says Wade Brown, program director for Vision to Learn. "To see the difference it makes in the student's ability to see the board clearly and to read words in books without, as one child put it to me, 'having to chase the words', means everything."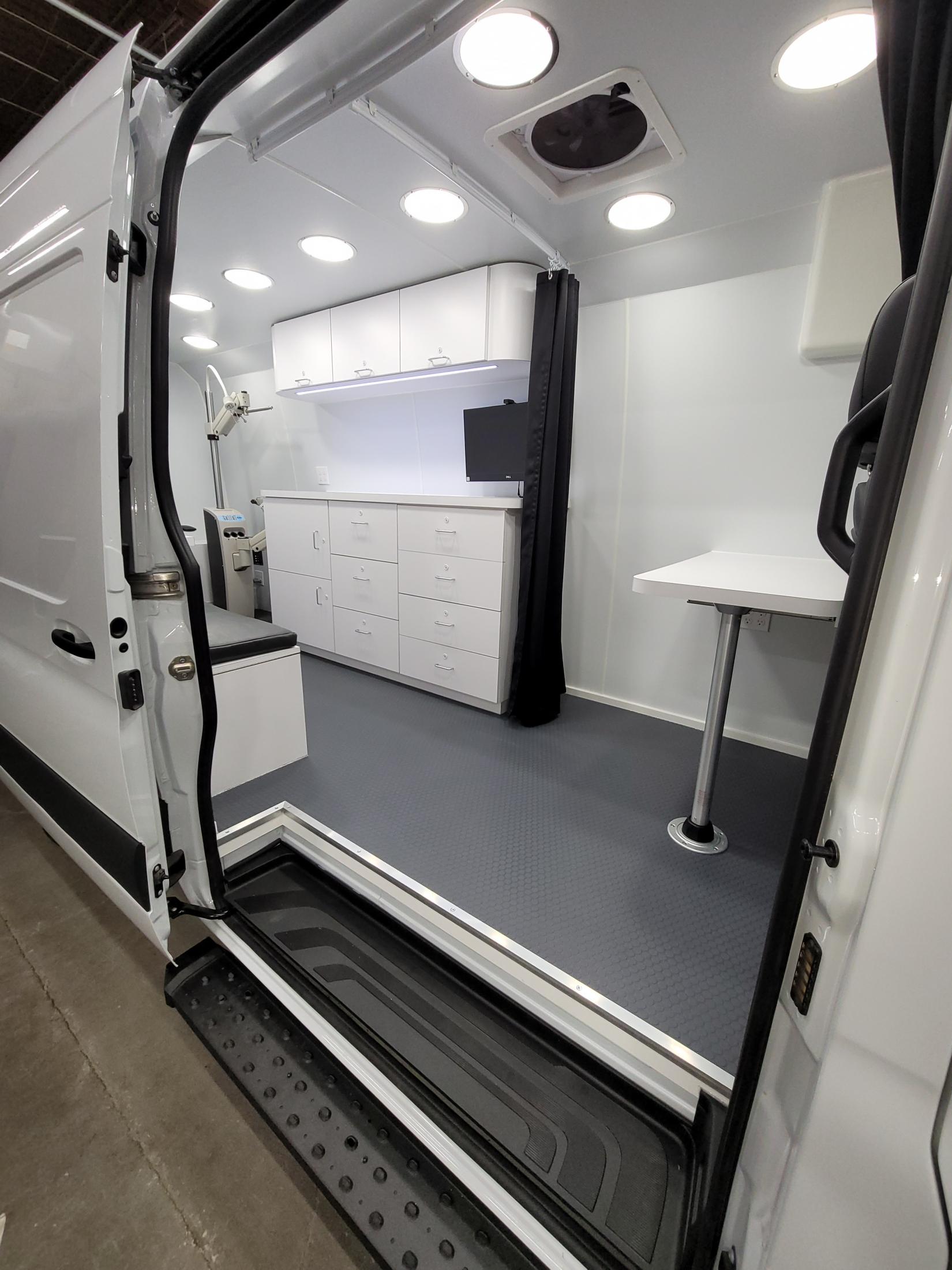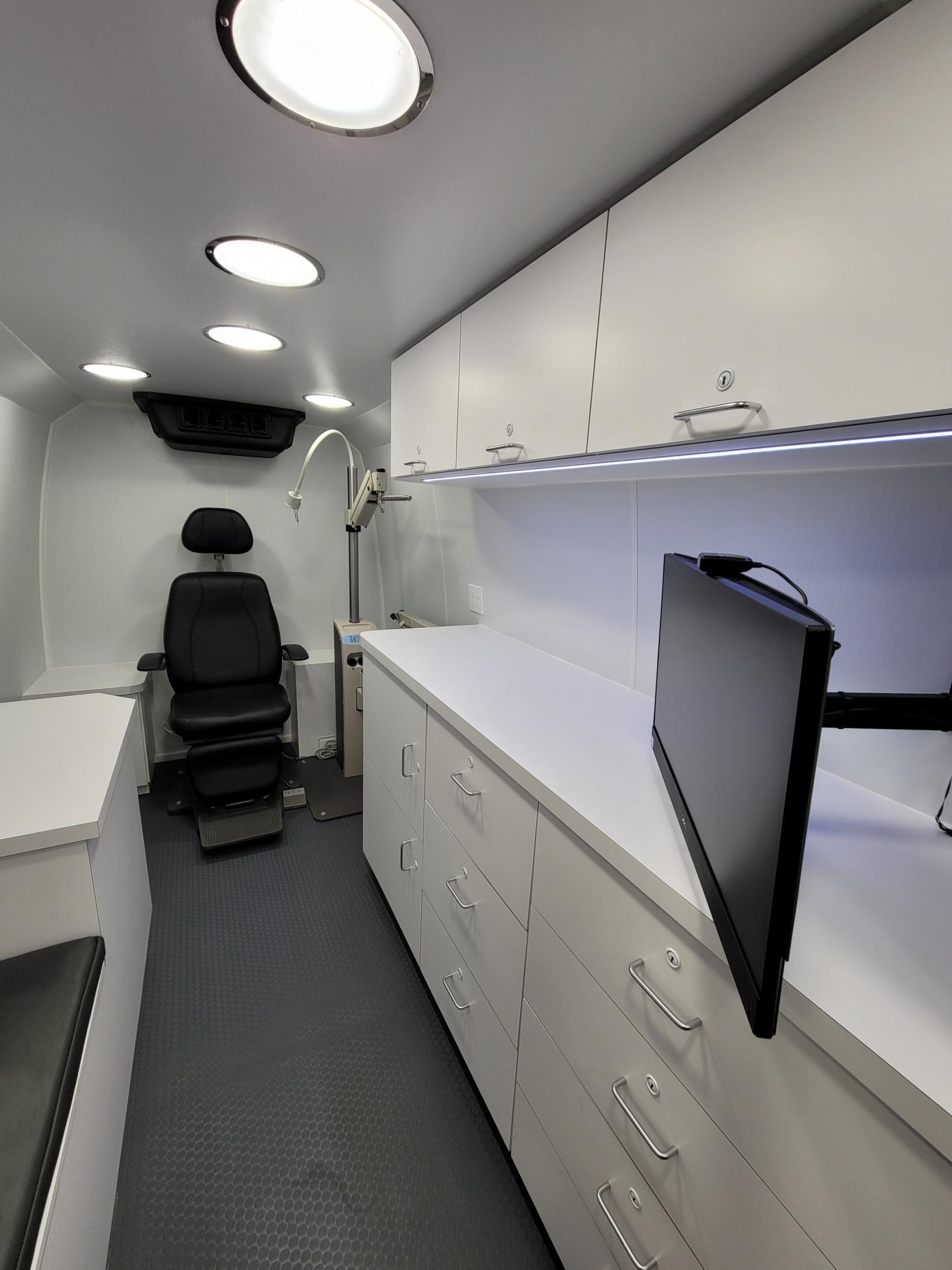 Aside from helping communities in need, uplifting the entrepreneurial spirit is a poignant part of Coastal Conversions' mission. These days, Hetrick says, many small business owners don't necessarily need to worry about brick-and-mortar costs in order to make their dreams a reality. 
"A lot of people want to take their businesses mobile," Hetrick says, "And we want to be there to make sure they're able to do that. It's all about giving them the reins to create their dream ride."