The glow of Raven's stadium painting the skyline purple signals the beginning of the fall season for many Baltimoreans. But fewer than 140 miles west of the city, Allegany County Maryland has a less fluorescent approach to autumn.
Known as the "Mountain Side of Maryland," Charm City natives can swap their usual view of red brick buildings for fall foliage as far as the eye can see. From seasonal scenery to themed trails and endless activities, Allegany County is sure to have something that will put you in your cozy fall feels.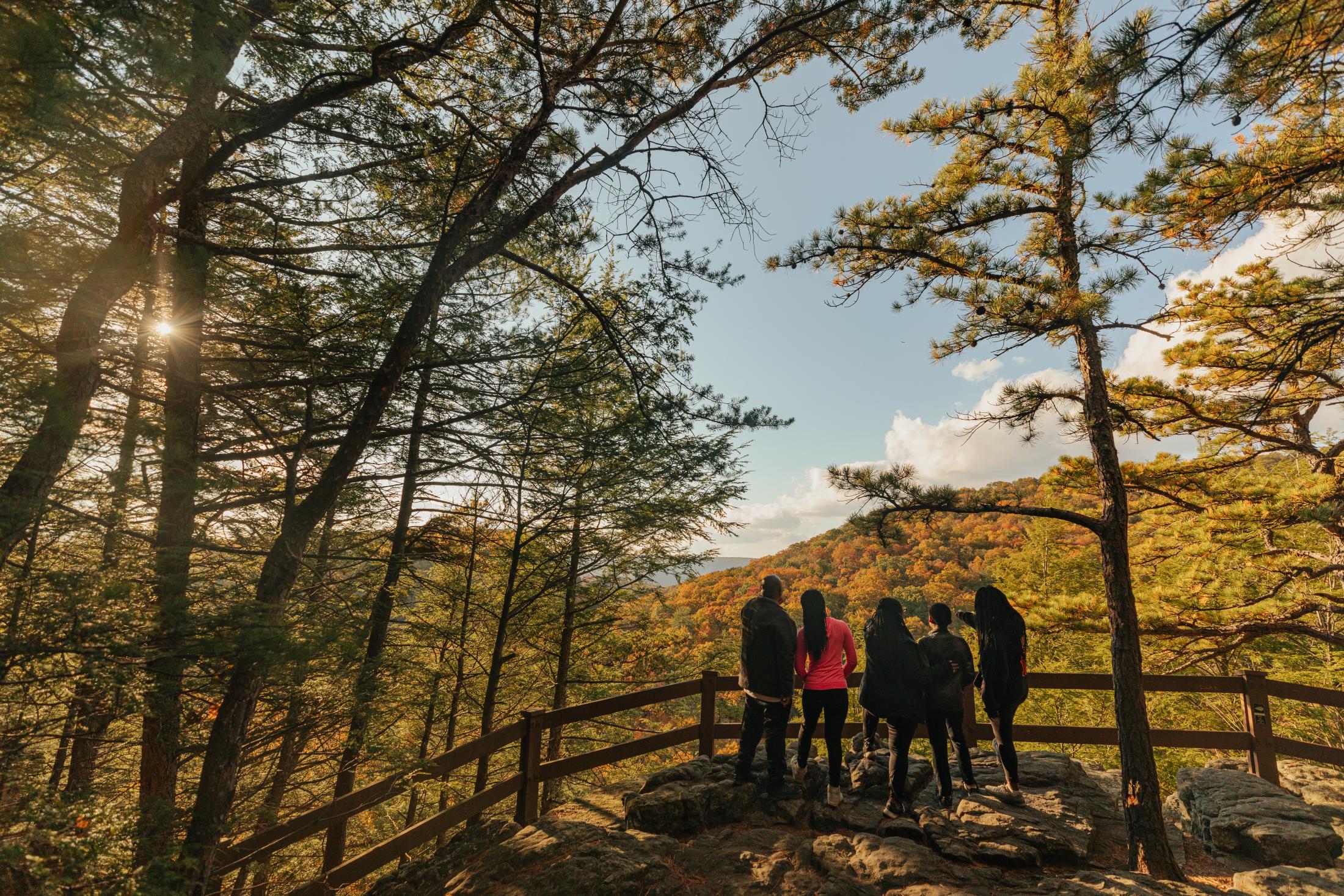 When Allegany County says, "We've got a trail for that," they're not lying. No matter your interest, passion, sport, or idea of fun, you'll find a trail for just about any type of adventure. From classic outdoor trails to historical hiking sites and mouth-watering gourmet culinary trails, there's something and somewhere for every type of visitor to enjoy.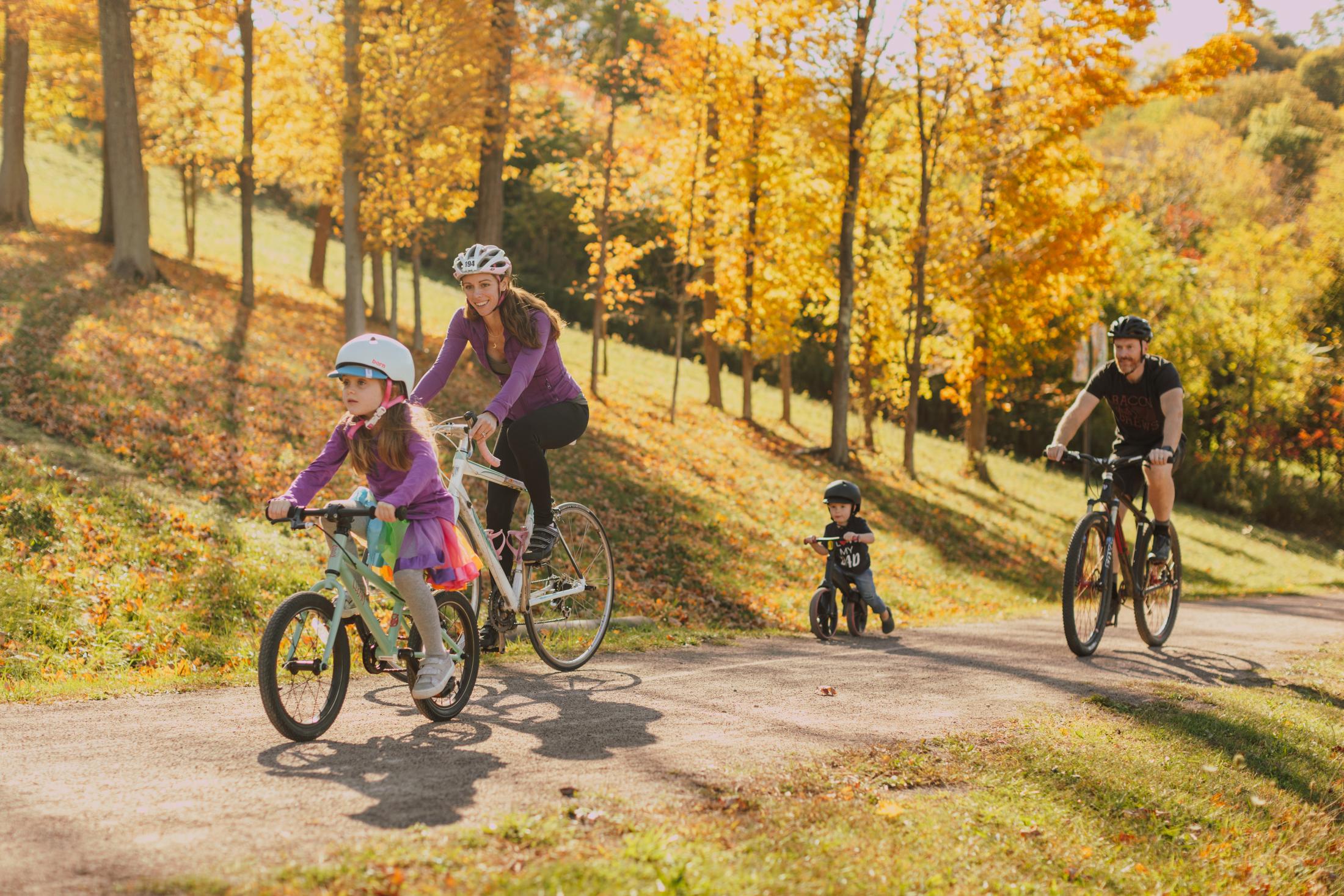 For the foodies, Allegany County's Food and Beverage trails are sure to satisfy your palate (and your Instagram followers). While the Ice Cream Trail is a certified family favorite and the Maryland Mountain Tap & Pour Tour is perfect for those beer and wine connoisseurs, the Donut & Coffee trail is the real star of the fall season. That mix of sugar rush and sustained buzz is perfect for elevating your morning venture to explore the mountains.
History buffs can find themselves at the center of some of the most monumental sites of the past. In Allegany County, it's byway or the highway. Breathtaking railroad sites can be found at the Historic National Road Scenic Byway—home to America's oldest road—and the Mountain Maryland Scenic Byway.
The Chesapeake & Ohio Canal (West) Scenic Byway will take you along the historic C&O Canal where natural resources were transported between the late 18th and early 19th centuries. At the George Washington 1753 Trail, visitors can follow along the path of a young Washington's first diplomatic mission to western Pennsylvania.
As for the top places to experience fall foliage in the county, the Great Allegheny Passage corridor is the way to go. Visitors can also bike or hike the GAP Trail, take a train ride on the Western Maryland Scenic Railroad, and peddle on Tracks and Yaks, Maryland's only rail bike operator. The Scenic Overlook driving tour of Green Ridge State Forest is also a great option for taking in the new season through a sea of orange leaves and color-changing trees.
If trails aren't typically your thing—or nature in general—Allegany County has way more to offer than amazing outdoor adventures. From fine dining to entertainment venues, even the most reclusive hermits will find something worth leaving the house for. Get a massage at the spa, spend a day at the museum, shop till you drop on Main Street, or explore scenic views from the comfort of a round-trip train ride through Western Maryland.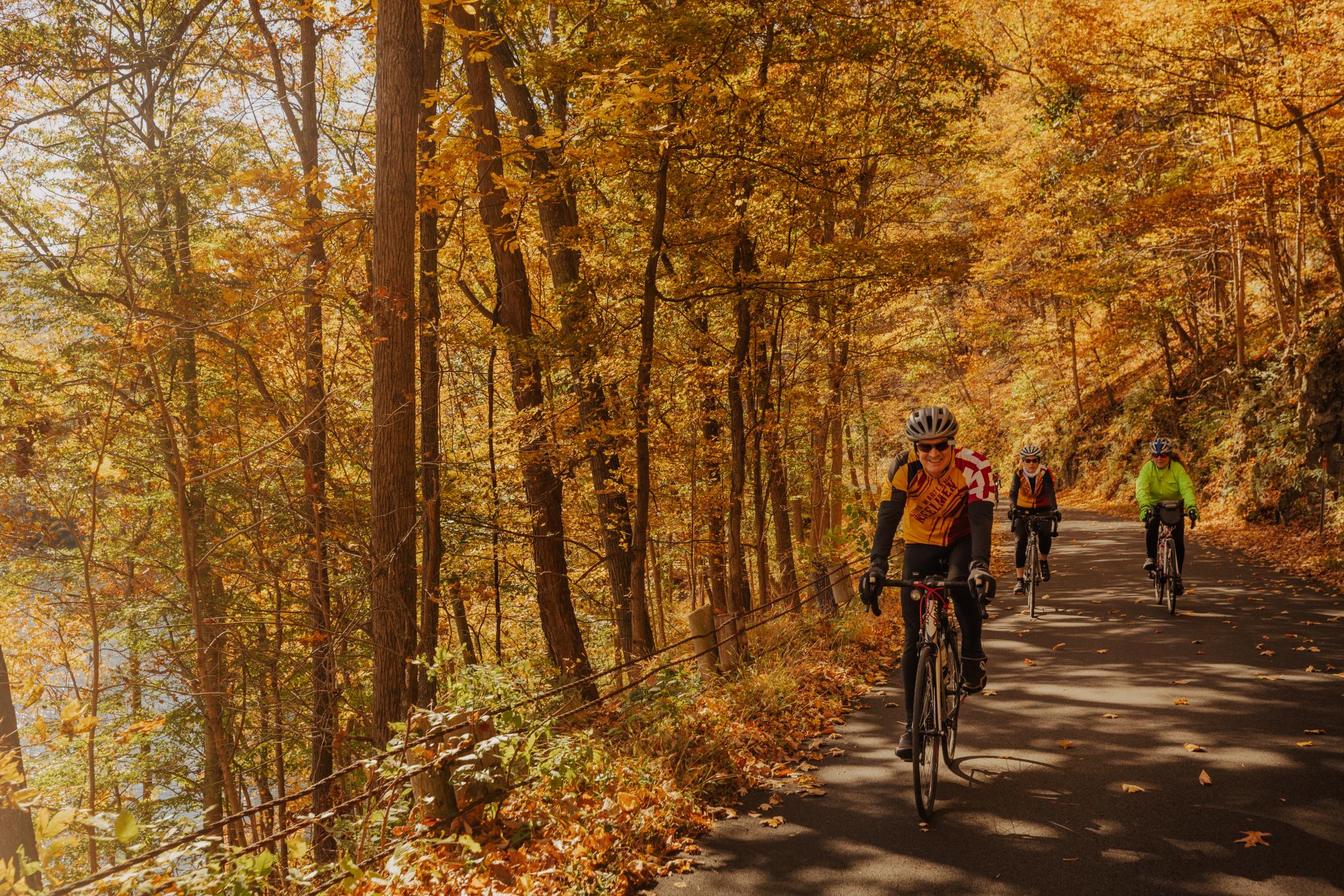 If you're wondering when to plan your trip to the Mountain Side of Maryland, the sooner the better! September is the perfect time for witnessing the peak of fall foliage with crisp—but not too cold—weather. It's also a great month for events in Allegany County. The 54th Annual Heritage Days Festival will span from September 9-10. The Appalachian Festival will be running from September 15-16, and visitors can catch the Dragon Boat Races on September 23.
No matter how you spend your days in Allegany County, visitors can be sure to enjoy the nights as well with endless lodging options including hotels, bed and breakfasts, cabins, vacation rentals, and camping and RV parks for those all-out nature-lovers. Be sure to visit Allegany County's website to plan your trip and sign up for their e-newsletter to keep up to date with all the goings-on in the Mountain Side of Maryland.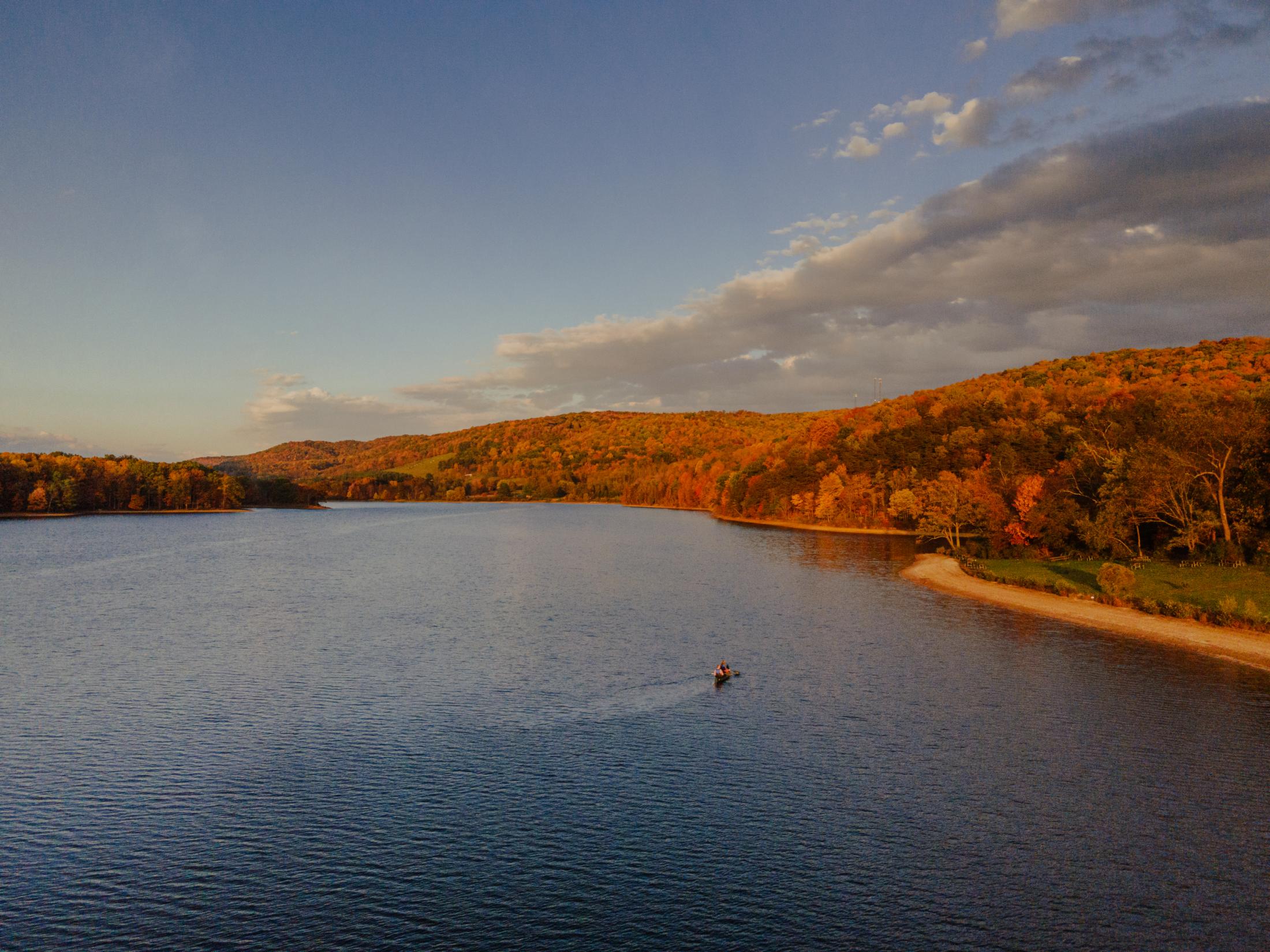 Maryland. Be Open.