Special Section
Women Who Move Maryland 2019
Get to know seasoned business owners, entrepreneurs, and leading women in the greater Baltimore community.
By Special Advertising Section — February 2019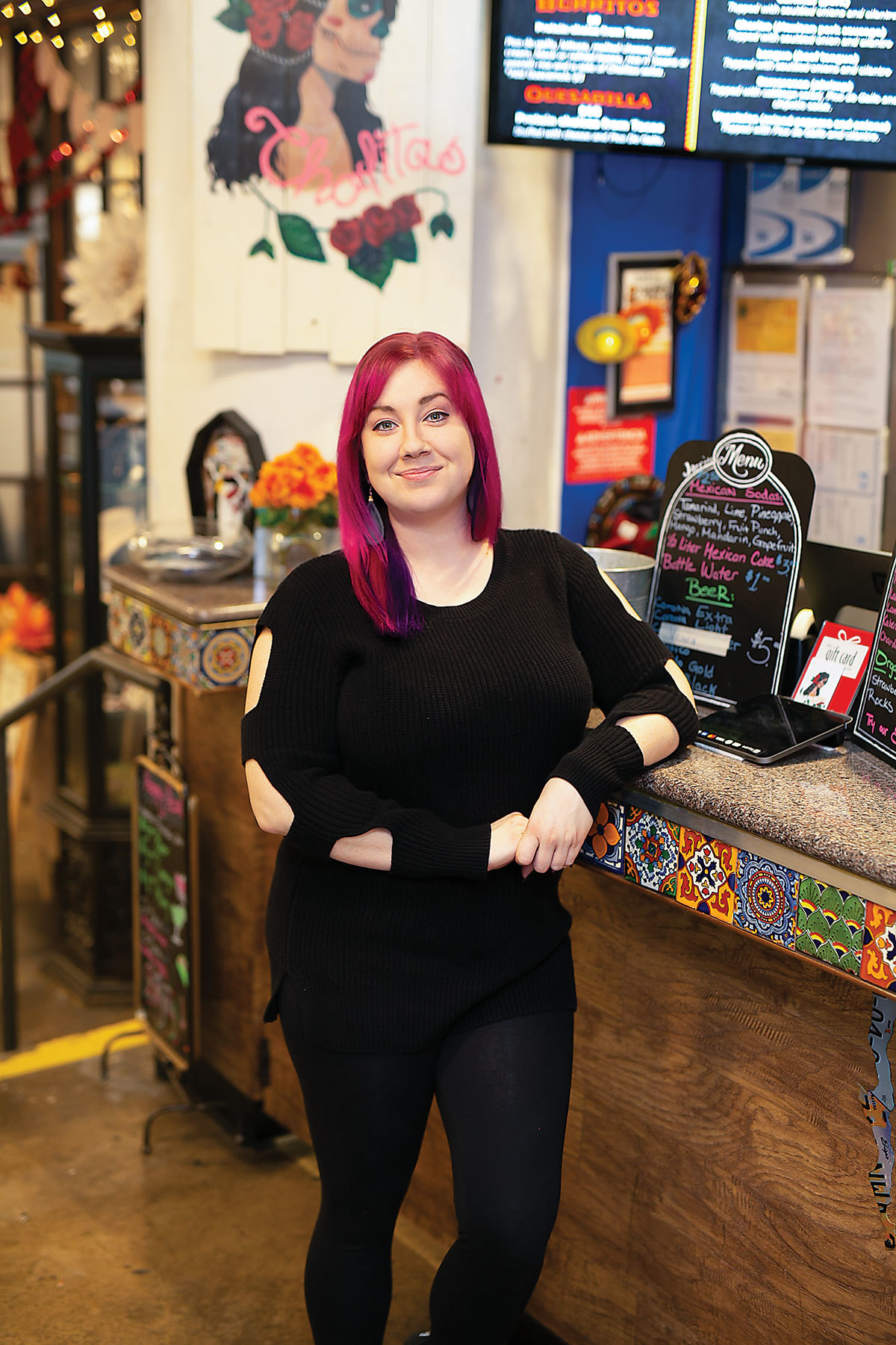 After working in the service industry for most of her career, Deanne Rapanakis took a desk job, but she soon realized that the work wasn't fulfilling and looked to make a change.
Tapping into her Los Angeles roots, she conceived of two businesses she wanted to share with Baltimore, the place she now calls home.
Fresh Monday's (juice bar) opened in 2015, and Cholitas Tacos (taqueria) opened in 2017. Both have attracted an amazing following.
There have been industry kudos, too: Cholitas Tacos has received recognition from the Gringo's Guide to Mexican Food and ranks No. 1 for Mexican food from Grubhub's ordering service. Says Rapanakis, "There is nothing better than a taco in one hand and a juice in the other."
---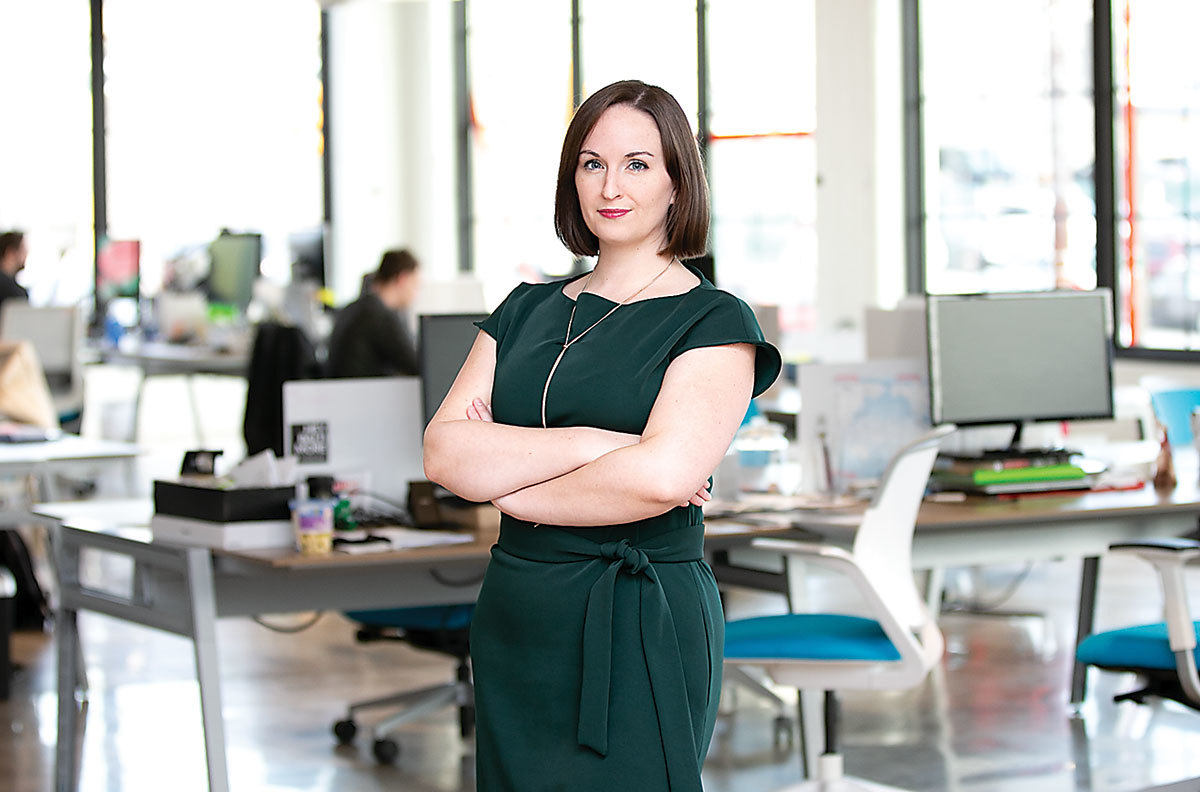 Five years ago, Jess Gartner dreamed of starting a tech company to help to solve some of education's toughest problems. Last year, with 25 employees, Gartner's company, Allovue, helped school districts across the country manage more than $10 billion in budgets, thanks to software and support services that help schools make strategic financial decisions. A graduate of the University of Pennsylvania with a master's in teaching from Johns Hopkins, Gartner was recognized as one of Forbes magazine's 30 Under 30 in education and received Maryland TEDCO's Entrepreneur of the Year award.
---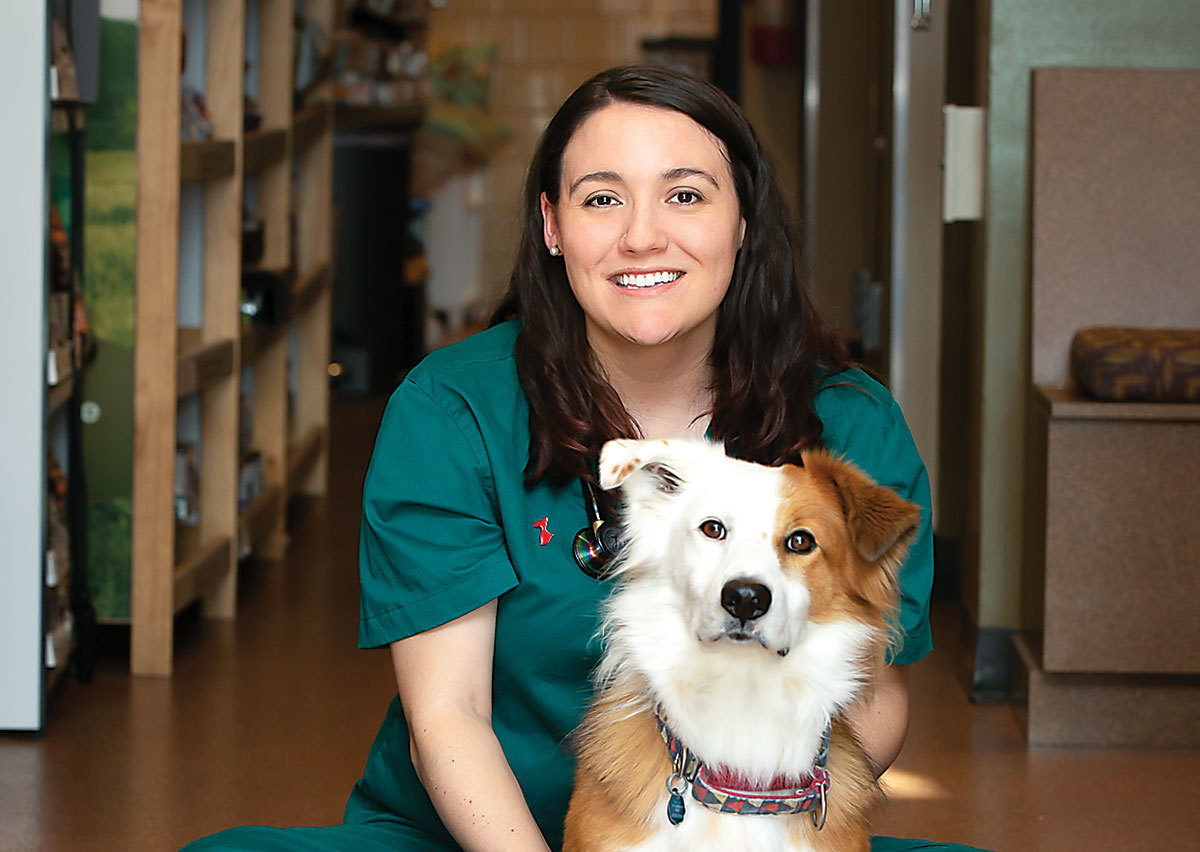 A native of Huntington, West Virginia, Dr. Stacey Hicks became medical director at Boston Street Animal Hospital in 2018. Believing in a caring approach to animal care, she knows the importance of empathetic communication with pet owners. Her interests in animal behavior and client education make her a good match for Boston Street, where strengthening relationships is the goal. Her specialties also include dental care, which allows her to address painful, and in some cases potentially life-threatening, periodontal disease.
---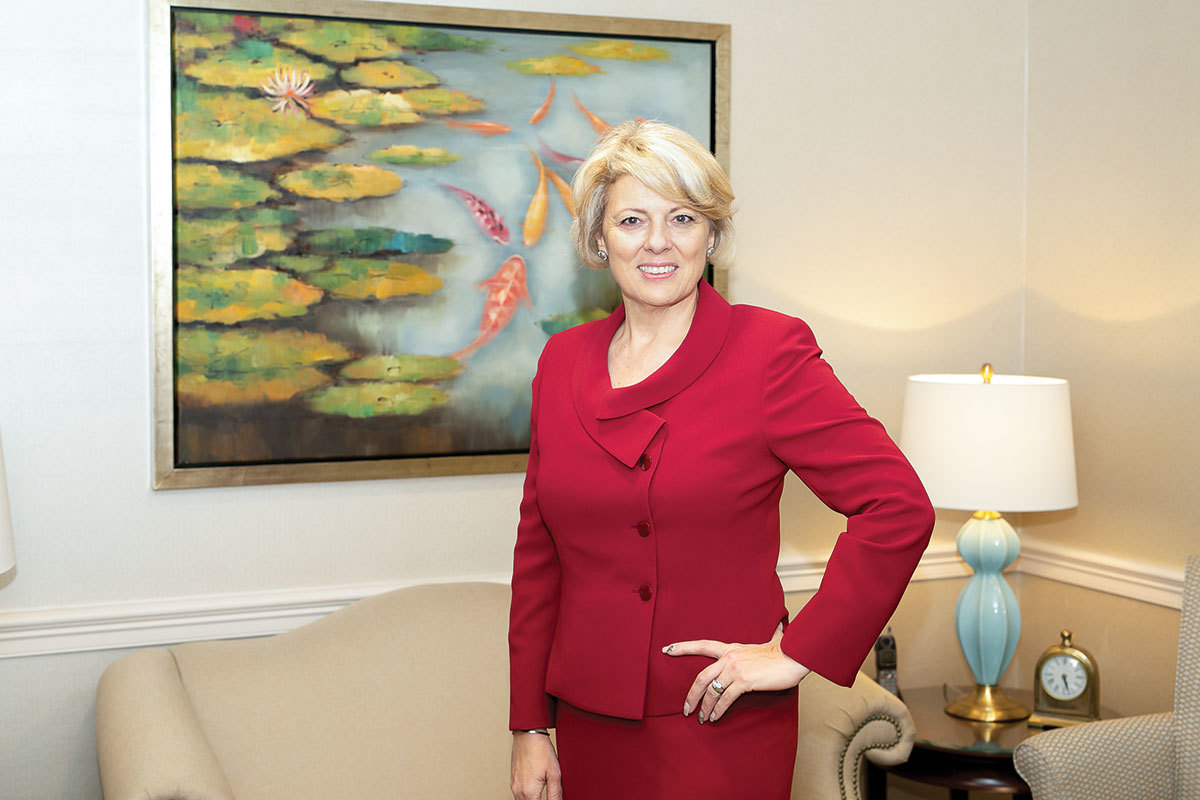 After working as a secretary at a construction firm, Leslie Simmons took a job as a hospital technician. One day, the chief of cardiology called her into his office. She was afraid she'd done something wrong, but instead, he said, "I think you'd make a great nurse," Simmons recalls.
He went on to offer to help pay for her schooling, and her boss, she says, even attended her graduation from Anne Arundel Community College. She went on to earn a bachelor's in Nursing and a master's in management administration from Notre Dame of Maryland University. Today, as executive vice president at LifeBridge Health, she counts 30-plus years in the health care industry.
Simmons, a fellow of the American College of Healthcare Executives, has been recognized multiple times among The Daily Record's Top 100 Women in Maryland, and was inducted into the publication's Circle of Excellence in 2018. She was honored as one of The Baltimore Sun's 25 Women to Watch in 2018.
LifeBridge Health consists of Sinai Hospital of Baltimore, Northwest Hospital, Carroll Hospital, and Levindale Hebrew Geriatric Center and Hospital, along with many subsidiaries and affiliated units.
The health care company advocates for preventive services, including wellness and fitness and educational programs. LifeBridge is committed to improving the health of the individuals and communities it serves with compassionate and high-quality care.
---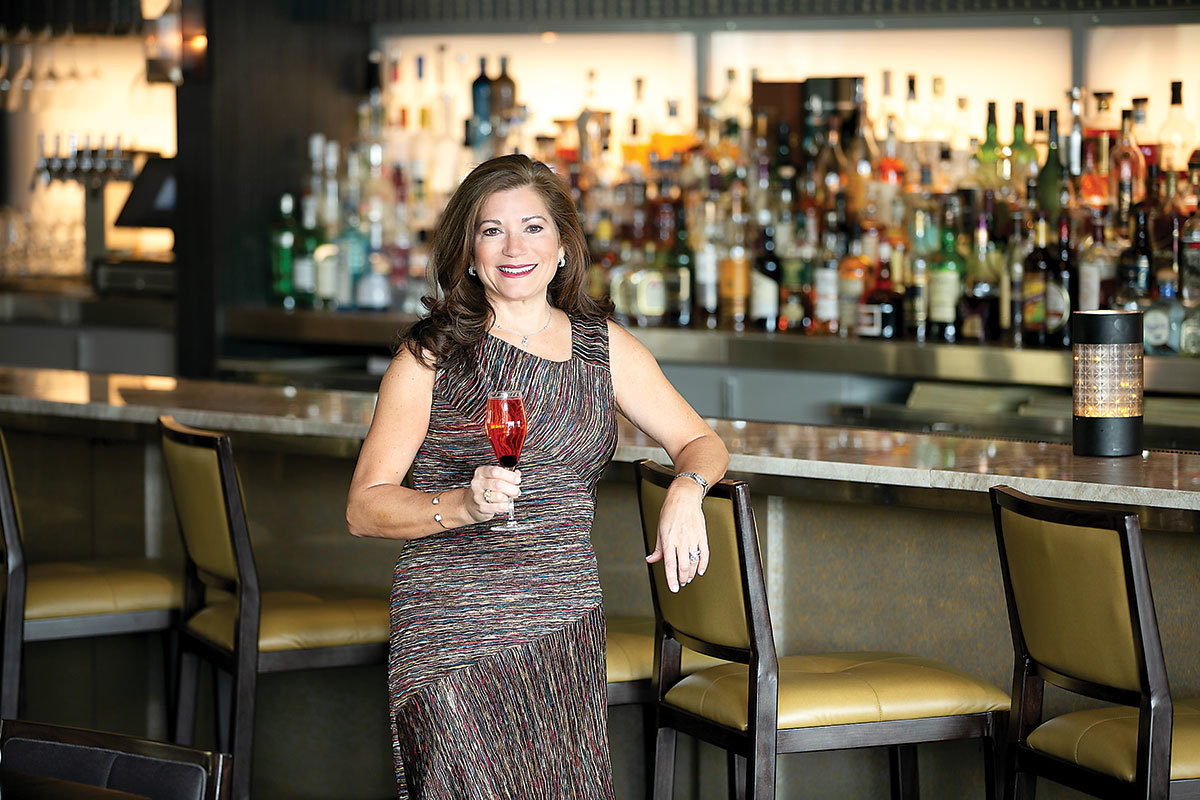 The first time Susan Levine tasted her now-husband Charles' chocolate macadamia nut dessert, she told him, "If you keep making this, I'll go out with you." Thirty-plus years later, the Levines own Citron on Quarry Lake, an elegant dining venue that also hosts social and corporate events in its private Cove facility in addition to off-premise catering.
A graduate of Ohio University with a journalism degree, Susan has significant experience in marketing communication. She too has raised four children, and is also passionate about art, having served on the Contemporary Museum board, and helps to curate the fine art on Citron's walls. "Citron's waterfront views and fireplace warmth," says Susan, "pair nicely with our menus filled with favorite ingredients from the land and sea."
Citron, named among Baltimore magazine's Top 50 Restaurants and as an OpenTable Diners' Choice, hosts Grand Cru wine dinners, whiskey tastings, and other events, as well as offering live music.
---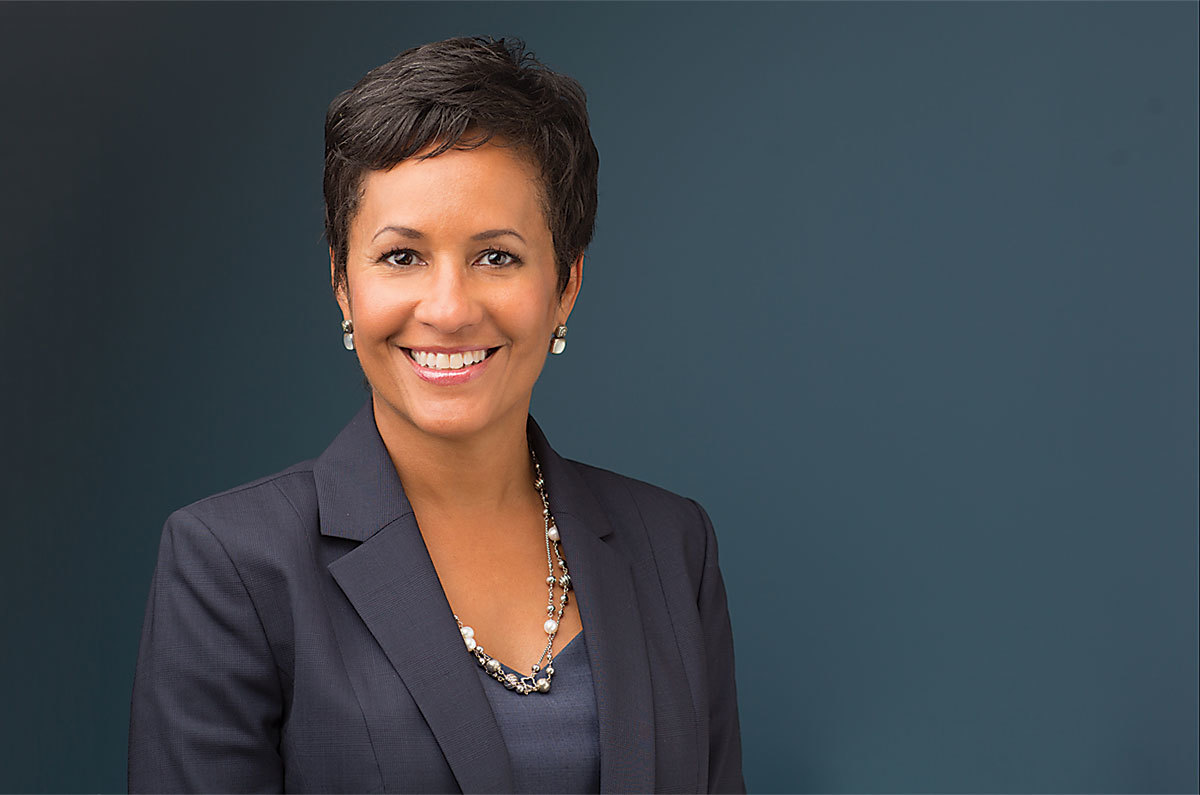 Established in 2003, Chevy Chase Facial Plastic Surgery prides itself on offering proven treatments such as Botox®, fillers, skin tightening, and laser and light procedures. In 2016, the center trademarked its Tox2GO® app for booking appointments.
A graduate of Brown University and Duke Medical School with 20 years of experience, Dr. Porter works closely with patients to find their best options. She specializes in cosmetic surgery of the face, including rhinoplasty, eyelid surgery, and facelift.
---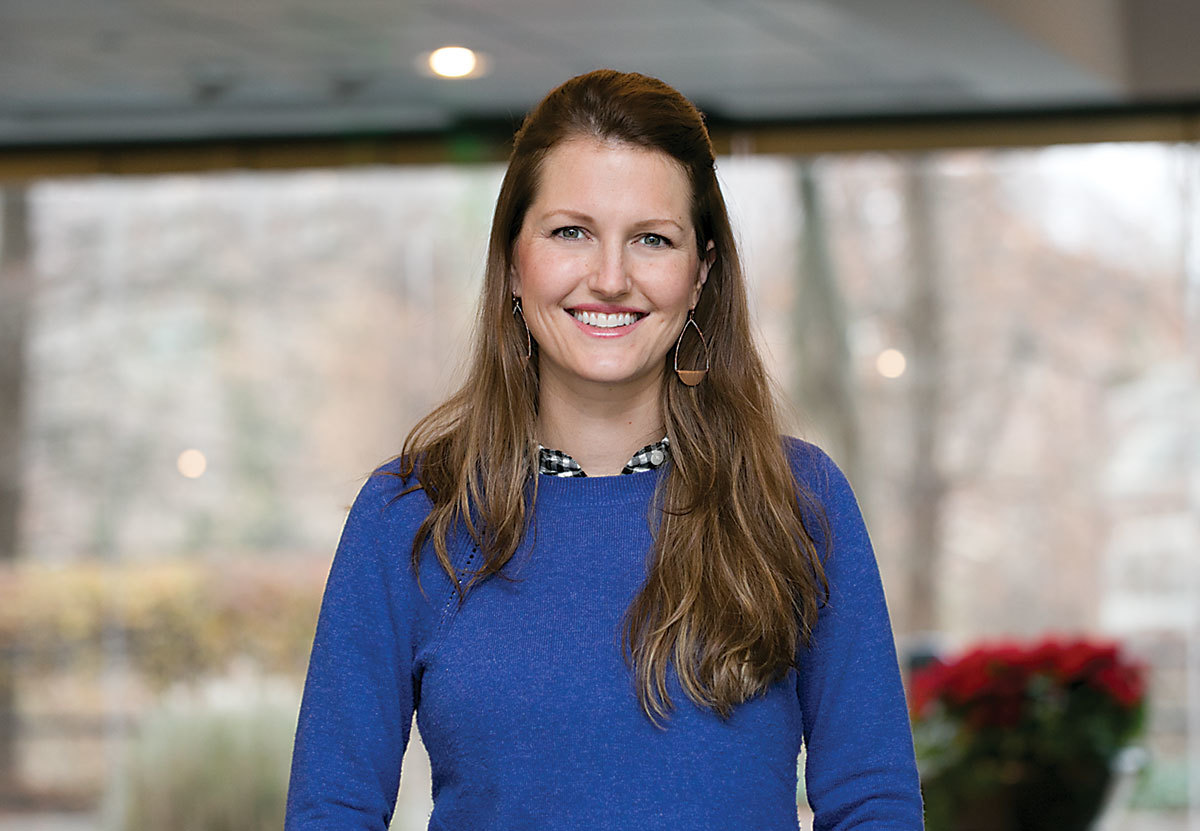 Devon Conklin believes that getting to know patients is the best way to provide high-quality care. The most difficult situations, she believes, can be prevented through lifestyle modifications. Dr. Conklin chose dentistry because she wanted to work in health care while giving back to the community. A graduate of the University of Maryland School of Dentistry, Dr. Conklin has been recognized as a Baltimore Top Dentist and 40 Under 40. The mother of twin boys, she works with Baltimore schoolchildren in a program called SHARPKids.
---
Baltimore native Lisa Phillips grew up in the foster care system and found herself homeless at the age of 19. In 2008, though her life was in chaos, she recognized something magical on the horizon.
Inspired by then-Senator Barack Obama's hard work, she vowed that if the nation elected its first African-American president, she would turn her own life around. After the election, she leapt into action, drafted a five-year plan, and ultimately earned a bachelor's in business from Coppin State University and an MBA from University of Baltimore. She started Celeebrate Us Gift Baskets (the additional "e" reflects the extra effort she gives to her clients) as a project for a college marketing class, creating both a christening basket for her grandson and a Baltimore Ravens gift basket for the final exam. Several students in the class placed orders on the spot. Phillips then marketed her baskets by delivering one to Towson University (and landing in its bookstore); to Fox 45, which got her five on-air segments; and most recently to the Home Shopping Network, where she has been selected to pitch. Phillips' spin-off "build-a-basket" workshops, which help participants discover their creative inner selves, have expanded to "build-and-buzz" events similar to the "sip and paint" phenomenon. Understanding the agony of depending on government assistance, Phillips approached the Department of Social Services in 2015 and has become a mentor to women on welfare. In addition, she provides workforce training to homeless youth in Baltimore City.
Phillips has been named Entrepreneur of the Year by the Greater Baltimore Urban League and was a Greater Baltimore Committee Bridging the Gap recipient. She has also received a citation for community work from the Maryland House of Delegates.
---
"The honor of being trusted with your health, the gratitude I receive for helping someone smile again after years of not wanting to show their teeth, the joy of the relationships I have with my patients—these things never grow old," says cosmetic dentist Dr. Dalia Tadros.
Dr. Tadros is a believer in providing healthy, beautiful smiles by listening and partnering with you. Extensive training, experience, and her passion for dentistry allow her to successfully treat a wide variety of dental cases. She constantly evaluates emerging dental methods and technologies to provide you with the best results, with emphasis on your comfort. Her goal is to provide you with a healthy smile and healthier you.
A graduate of the University of Maryland School of Dentistry and named by her peers as a Top Dentist in Baltimore magazine, Dr. Tadros is thankful for a competent, caring, and fun staff and a loving, fun, and supportive family.
---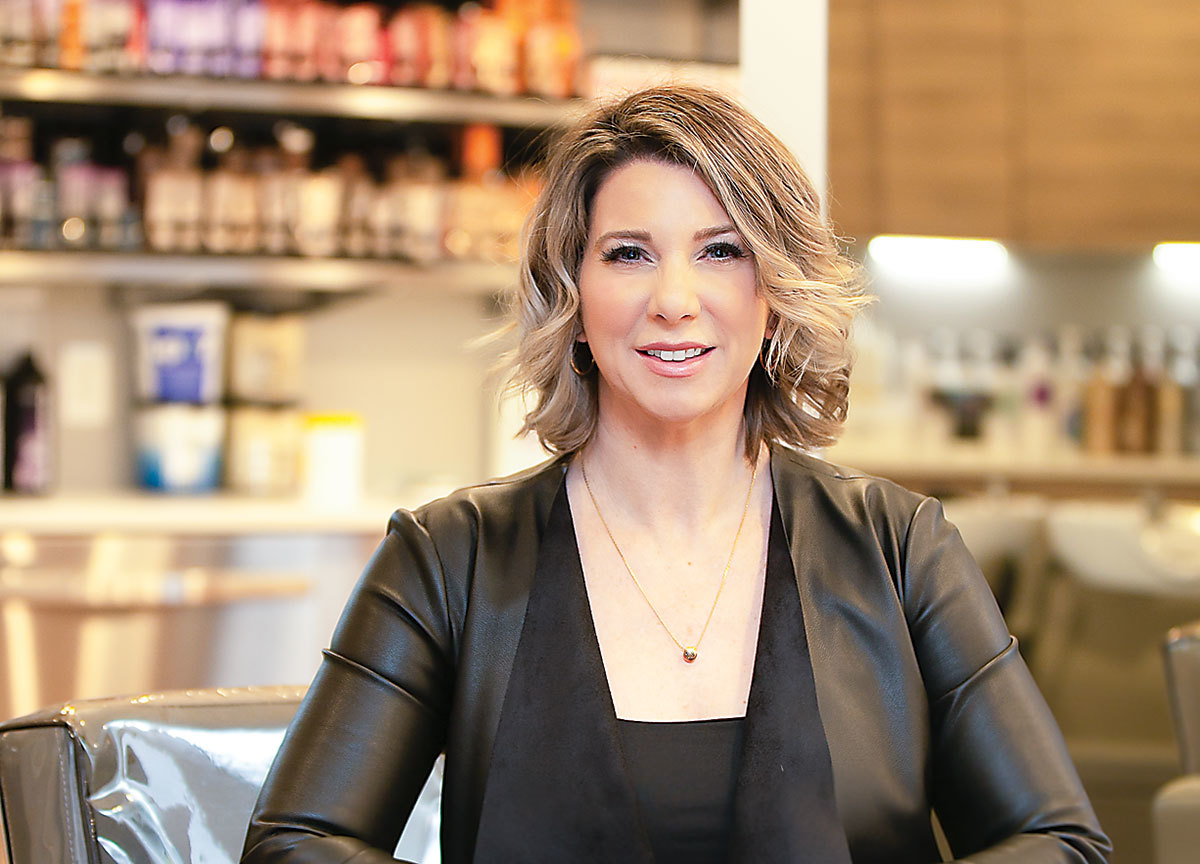 Define Hair opened its doors in 2016 as a team of four, growing to 20 employees by 2018 with revenues over $1 million. This year, the salon plans to nearly triple its size, expand its services, and open Define Academy in 2020.
Rachel Gribbin, who started her career in education but then found her groove in the salon world, created Define Hair to offer clients in-depth consultations, customized solutions, and the services of its full concierge team—translating to 100 percent customer satisfaction.
---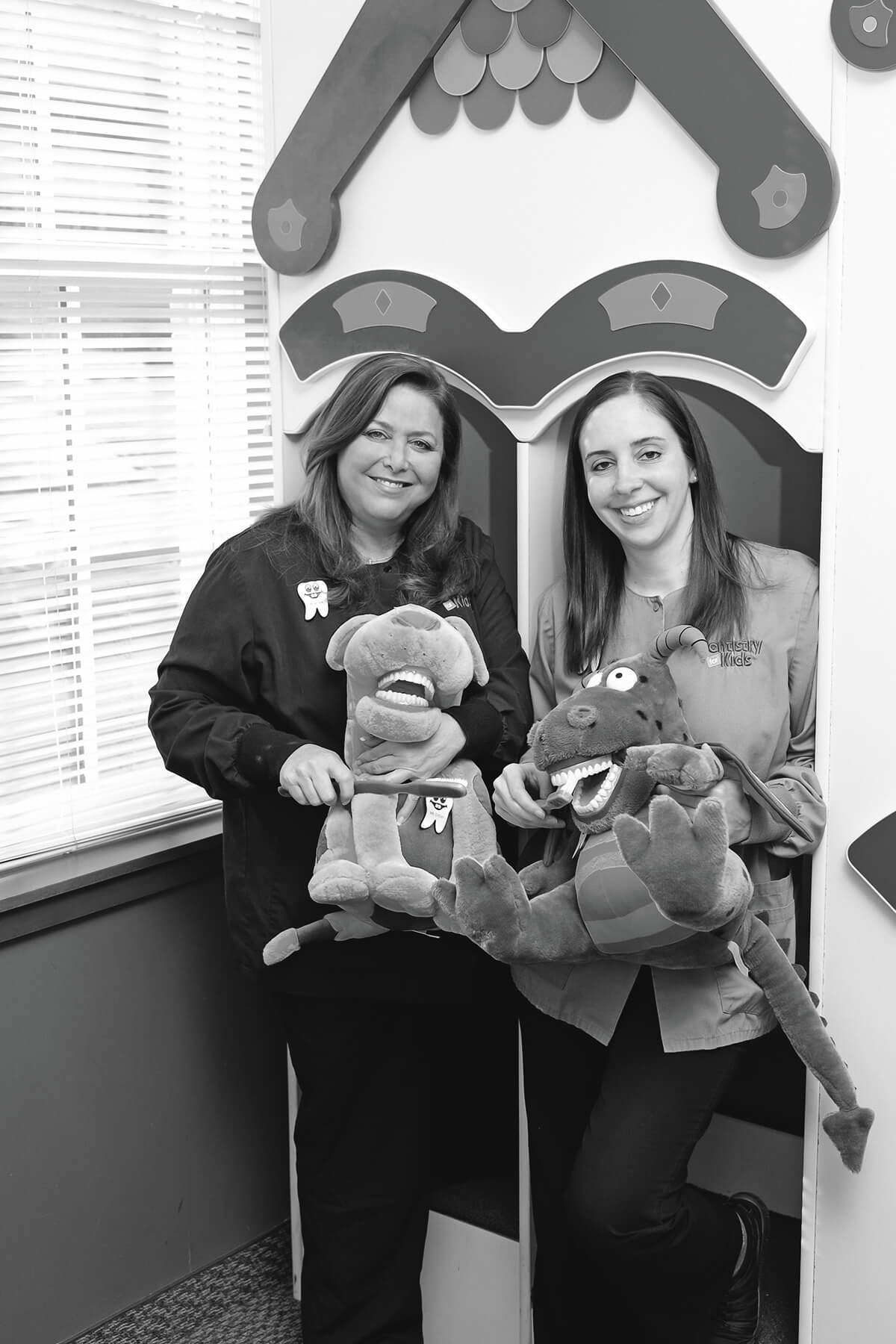 When Dr. Shari Kohn started her practice in 2004, she drummed up business by visiting area pediatricians and dentists dressed as the Tooth Fairy. Now she and Dr. Melena Evancho Parlette offer a full range of preventive and restorative treatments. Dr. Kohn serves on numerous professional boards, including as a trustee of the American Academy of Pediatric Dentistry foundation. She believes in reaching children at a young age to prevent oral problems and reaches out to daycare centers and preschools to educate parents and children—though she no longer dresses as the Tooth Fairy.
---
Monica Schmude is market president for Cigna's health care and related benefits plans in the Mid-Atlantic region, which includes the District of Columbia, Maryland, and Virginia.
In this role, her responsibilities include driving market growth by creating customer value and ensuring that the local market strategy and product and network offerings meet evolving customer and client needs. She also partners with area health care professionals and health systems to help improve the health of Cigna customers and leads Cigna's efforts to serve the communities of the Mid-Atlantic region.
Monica previously served as president for Cigna's Liberty Valley market. Before that, she held a series of progressively responsible roles in Cigna's Mid-Atlantic market after joining its sales office in 2010.
Prior to joining Cigna, Monica was with Aetna as manager of sales and business services for its middle-market segment business in Chicago and previously as the business services leader in the Mid-Atlantic.
She began her career in the insurance industry in 1990. Monica earned a bachelor's degree in industrial/organizational psychology with a concentration in women's studies from the University of Wisconsin-Oshkosh.
She serves on the board of Girls on the Run Northern Virginia. Monica is a member of the Economic Club of Washington D.C. and the Greater Washington Board of Trade. She is an active participant in the Menttium Program and the Million Women Mentors effort. Monica is also a member of Marymount University's Masters in Healthcare Management Advisory Council.
---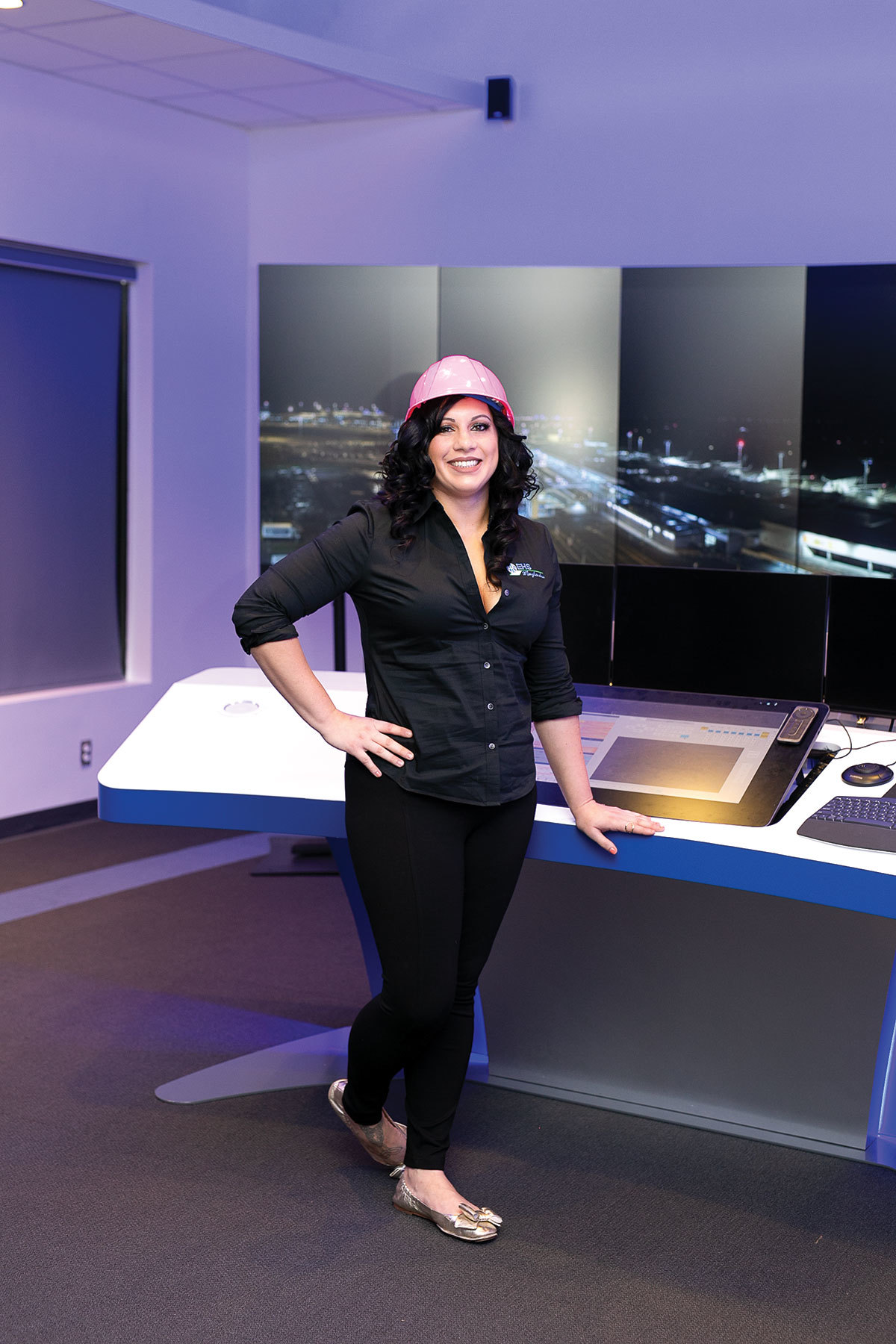 When Nina Zunt was growing up, she noticed that her dad's field—residential construction—lacked of women. Now, as owner of EHS Maryland, which offers commercial and residential general contractor services, Zunt is not only competing in a male-dominated industry, but doing it better.
She was chosen to participate in the Women Entrepreneurs certificate program at Cornell University and is certified as a minority-and women-owned business. EHS has grown rapidly, grossing over $2 million, and has contracts with several franchises, including Ilovekickboxing.com and Frequentis USA. An eco-friendly company, EHS holds LEED certification for its silicone roofing product and is the only Maryland company certified to sell and use it.
As a volunteer, she helps the National Association for Women in Construction introduce young girls to the industry by taking them on field trips to job sites. "Most people expect a man to show up, but it's 2018, and women can do anything," says Zunt. "Call it #womenincharge."
---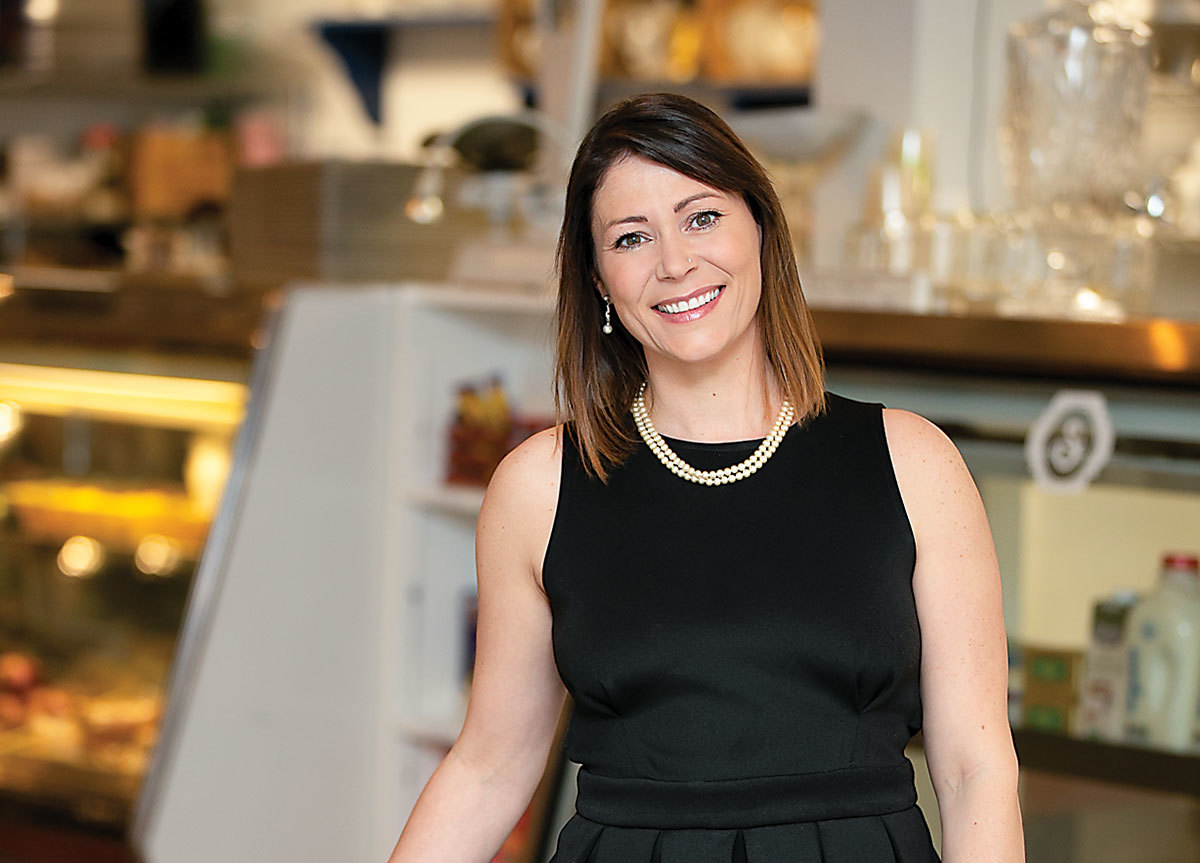 A master gardener, reiki practitioner, executive chef, and activist, Emma Canoles has harbored a lifelong dream of connecting people to nature through food and tea. Her shop bursts with events such as classes, movie nights, and children's activities. The menu boasts soups, salads, sandwiches, and, yes, tea, made from scratch using local ingredients. There are also British imported food and gifts and full high tea service with cream and scones. It has been voted Best of Baltimore and is looking for a larger venue to host events such as wedding and baby showers.
---
When neighbors, wowed by Cheryl Millhausen's taste, began asking her for decorating help, she decided to turn it into a business. Exceptional Views, which she started in 2004 while raising her children, is now the go-to outfit for window coverings, custom drapery, and hardware. The firm is exclusive to the Hunter Douglas brand, including Alustra, and is recognized by the manufacturer for superior customer satisfaction and product knowledge. That may explain why Millhausen increased sales by 40 percent in 2018. Look for Exceptional Views high ratings on Houzz!
---
When it comes to caring for your heart and vascular health, nothing is routine. Cardiovascular disease is the No. 1 killer of all Americans and the top cause of death in women, claiming more lives each year than all forms of cancer combined.
The experts from the Johns Hopkins Heart and Vascular Institute provide personalized care for patients with cardiovascular disease, and they are especially in tune to the heart and vascular needs of women.
Your heart and vascular health matters: We believe that every woman's heart and vascular health is a priority. Being regularly evaluated for risk of cardiovascular disease is as important as seeing your gynecologist for a pap smear or having a mammogram. Women are often undertreated for symptoms leading up to a heart attack because they can differ significantly from those experienced by men.
A personalized spectrum of care: As a woman, you are unique, and caring for your heart and vascular health should be just as unique.
The Johns Hopkins Heart and Vascular Institute offers groundbreaking treatments beyond traditional therapies that are personalized to you—from preventative care and medical management to routine and complex heart and vascular surgery. Our team's collaborative approach means we also offer specialized medical management and minimally invasive and open surgical treatment options to meet your individual needs.
Dedicated research: Our team is also committed to continuous improvement in diagnosis and care through research. Funded by the American Heart Association's Go Red for Women Research Network, our researchers are conducting studies to identify a personalized approach for treatment and prevention of heart failure. We are also investigating the use of markers in the blood to identify women who are at risk for heart and peripheral vascular disease.
Meet our experts at convenient locations throughout the greater Baltimore area.
Left to Right: Caitlin Hicks, MD; Jennifer Lawton, MD; Marlene Williams, MD; Margaret Arnold, MD; and Allison Hays, MD
---
Tonya Herring currently serves as Senior Vice President, Chief Merchant for the Giant Food Division located in Landover, Maryland. She is responsible for continued strategic leadership within the merchandising organization to include category, pricing, promotion, and merchandising planning.
Previously, Tonya spent three years at Ahold USA as Senior Vice President of Edible Grocery and Fuel, where she was responsible for strategic leadership, direction, and business-plan design and execution of the grocery food, dairy, frozen, and fuel teams for Ahold USA. Tonya has worked in the retail industry for more than 26 years. She has served as Vice President of Category Development, Own Brands, for Safeway Inc. Before that, she was Director of Division Merchandising, Director Category Management, and Regional Director, giving her a strong balance of operations, marketing, and merchandising experience.
Tonya is an active member of the Network of Executive Women and WISE-Women Impacting Store Brand Excellence.
---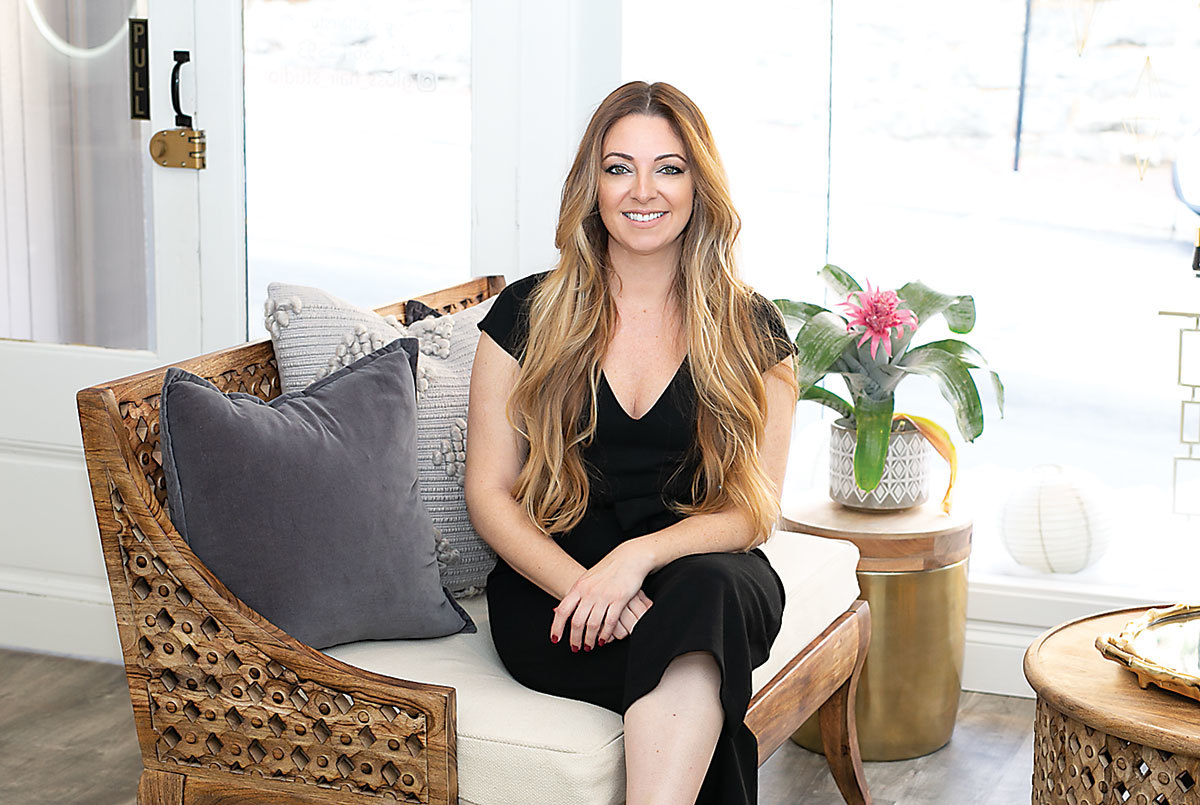 Melissa Hutchison, an accomplished professional stylist with more than 10 years of experience, achieved a personal milestone as an entrepreneur when she opened her upscale Ellicott City salon in July 2018. A Master Stylist, she is committed to staying on the cutting edge of education in a rapidly changing industry, providing world-class service to her clientele. Vested in the town's historic Main Street, her luxurious and eco-friendly salon has grown quickly to include four stylists and four service team members.
---
Dr. Maya Brooks and her colleagues offer a full array of cosmetic and restorative procedures, including complex cases, from dental implants to full-mouth reconstruction. After graduating the University of Pittsburgh School of Dental Medicine, she completed her residency in Brooklyn and worked in private practice before joining Greater Baltimore Prosthodontics in 2003.
She stays on top of the latest advances, uses progressive materials and techniques, and works with patients so they are well-informed about the choices available to them.
---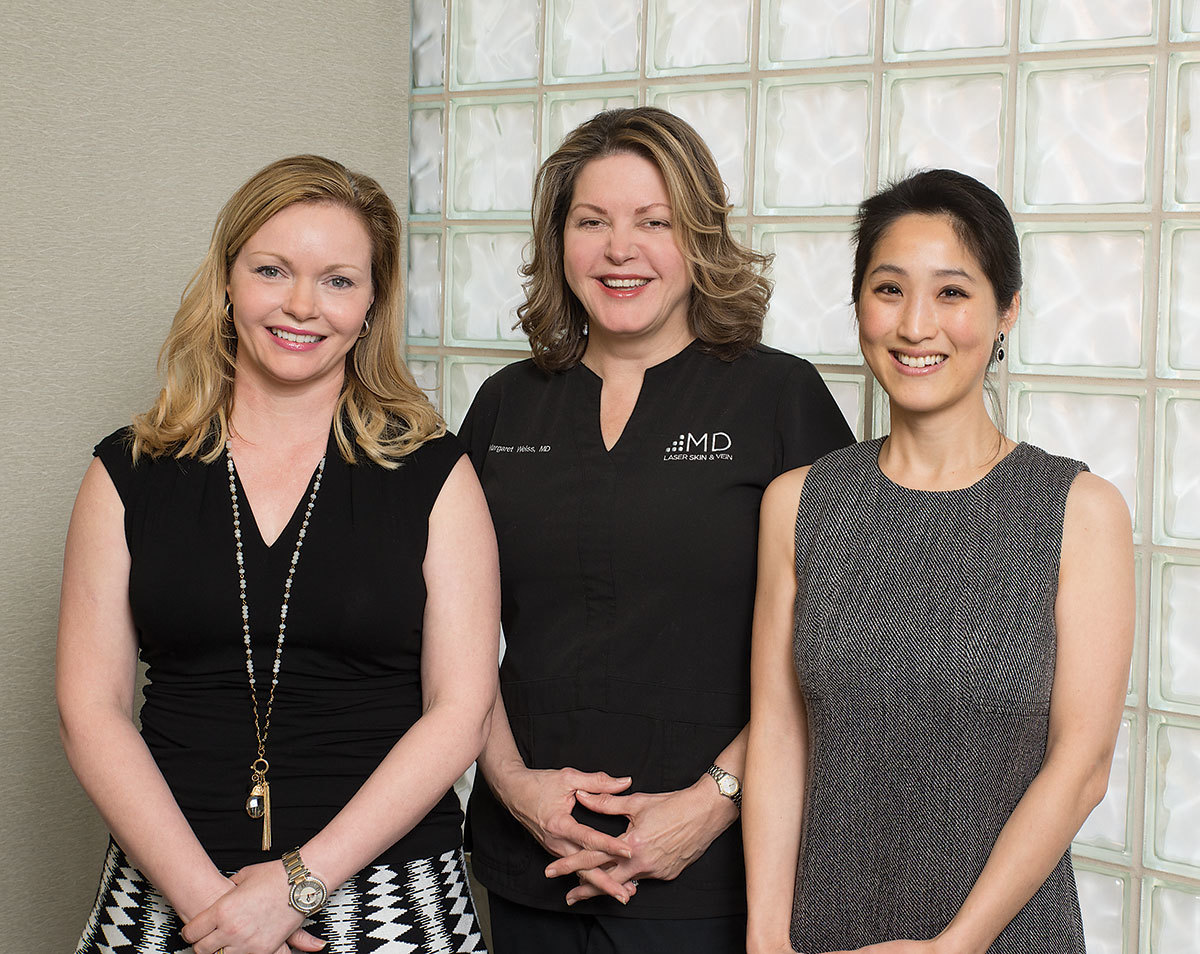 Dr. Karen Beasley, Dr. Margaret Weiss, and Dr. Sarah Hsu draw from their vast experience to provide personalized care to their patients.
Specializing in medical and cosmetic dermatology, laser surgery, and treatment of varicose and spider veins, Dr. Weiss co-directs MDLSV with Dr. Robert Weiss and partner Dr. Beasley and also co-founded the Maryland Body Sculpting Center. A clinical assistant professor of dermatology at the University of Maryland, she also serves on the board of directors of the American Society for Dermatologic Surgery. After attending Princeton University, she received her B.A. and M.D. from The Johns Hopkins University. A past assistant professor of dermatology at Johns Hopkins, Dr. Weiss completed her dermatology residency as chief resident there.
Dr. Beasley graduated magna cum laude from Loyola College in Baltimore and is an Alpha Omega Alpha Honor Society graduate of the University of Maryland School of Medicine, where she is now a clinical assistant professor of dermatology. She is trained in skin rejuvenation techniques, injectables such as Botox® Cosmetic and fillers, laser surgery, and the treatment of spider and varicose veins.
Dr. Hsu received her B.A. and M.D. at Johns Hopkins and completed an internship at Johns Hopkins Bayview Medical Center, residency training at Boston University's Boston Medical Center, and an aesthetic dermatology fellowship at MDLSV. As a board-certified dermatologist, Dr. Hsu is skilled in general dermatology and cosmetic procedures, with special interest in acne, rosacea, pigmentary disorders, scars, melanoma, and non-melanoma skin cancers.
MDSLV became an affiliate of Anne Arundel Dermatology in November of 2018. Anne Arundel Dermatology is one of the largest and most well-established dermatology practices in the Mid-Atlantic and Southeastern states.
Left to Right: Karen Beasley, Margaret Weiss, and Sarah Hsu
---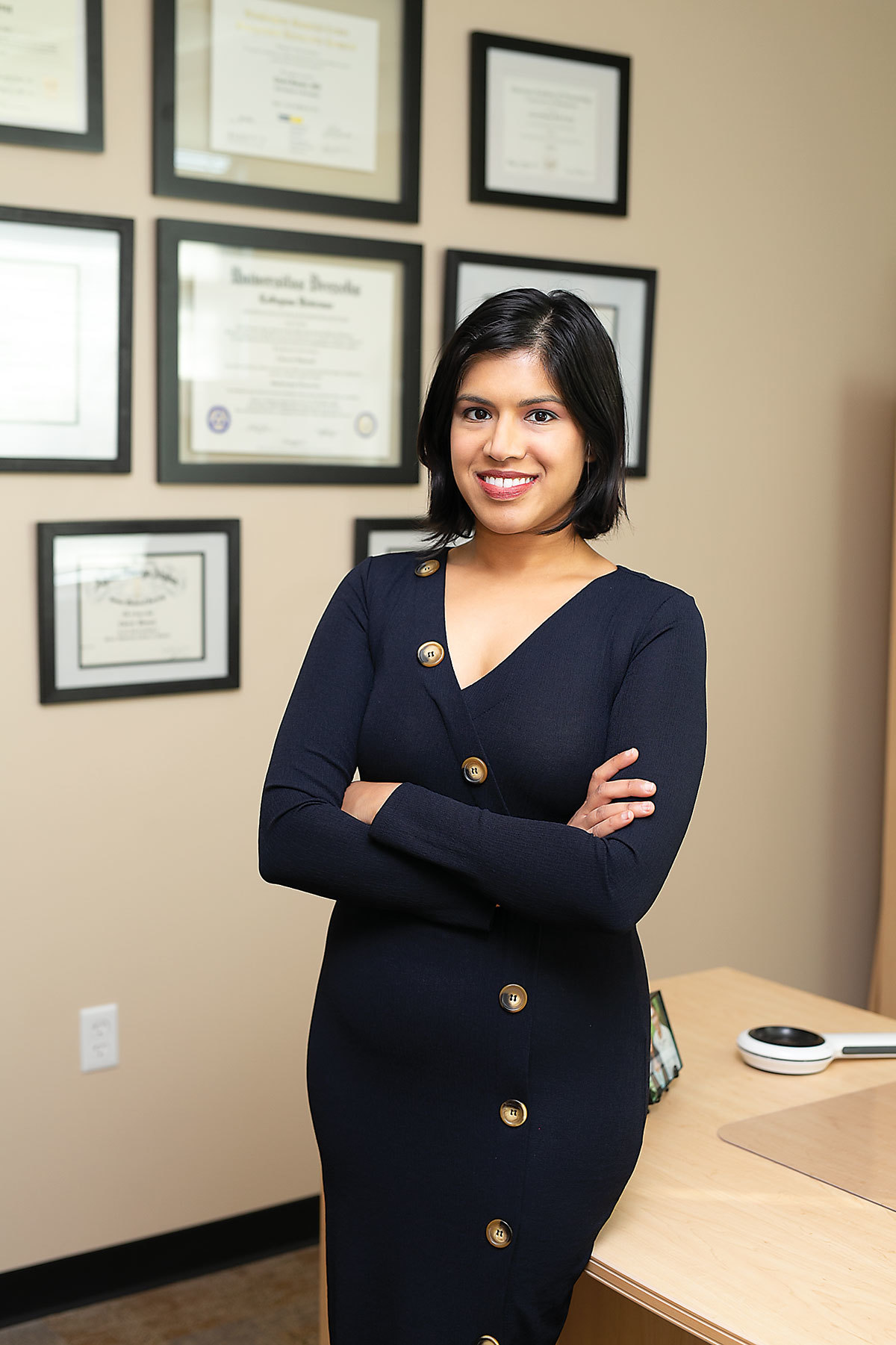 Cheryl Bansal, M.D., is a board-certified dermatologist, dermasurgeon, and founder of Medical & Aesthetic Dermatology. Before becoming the youngest board-certified dermatologist the year she graduated, Dr. Bansal began her education at Lehigh University in Bethlehem, Pennsylvania, from which she graduated with highest honors in three years. She pursued her medical degree at Drexel University College of Medicine in Philadelphia, graduating as valedictorian with Alpha Omega Alpha honors.
She went on to become a resident, then academic chief resident, at Georgetown University Hospital in Washington, D.C. Since her private practice opened in 2011, it has grown to include three physician assistants, providing a range of services including annual full-body skin-cancer screenings, skin-cancer excisions, photodynamic therapy (PDT), and narrowband ultraviolet B light therapy, as well as TheraClear acne treatment. Dr. Bansal, who lives in Ellicott City with her husband and two children, also provides cosmetic procedures such as Botox® and Dysport, dermal fillers, microdermabrasion, skin tightening, CoolSculpting, and cellulite reduction.
---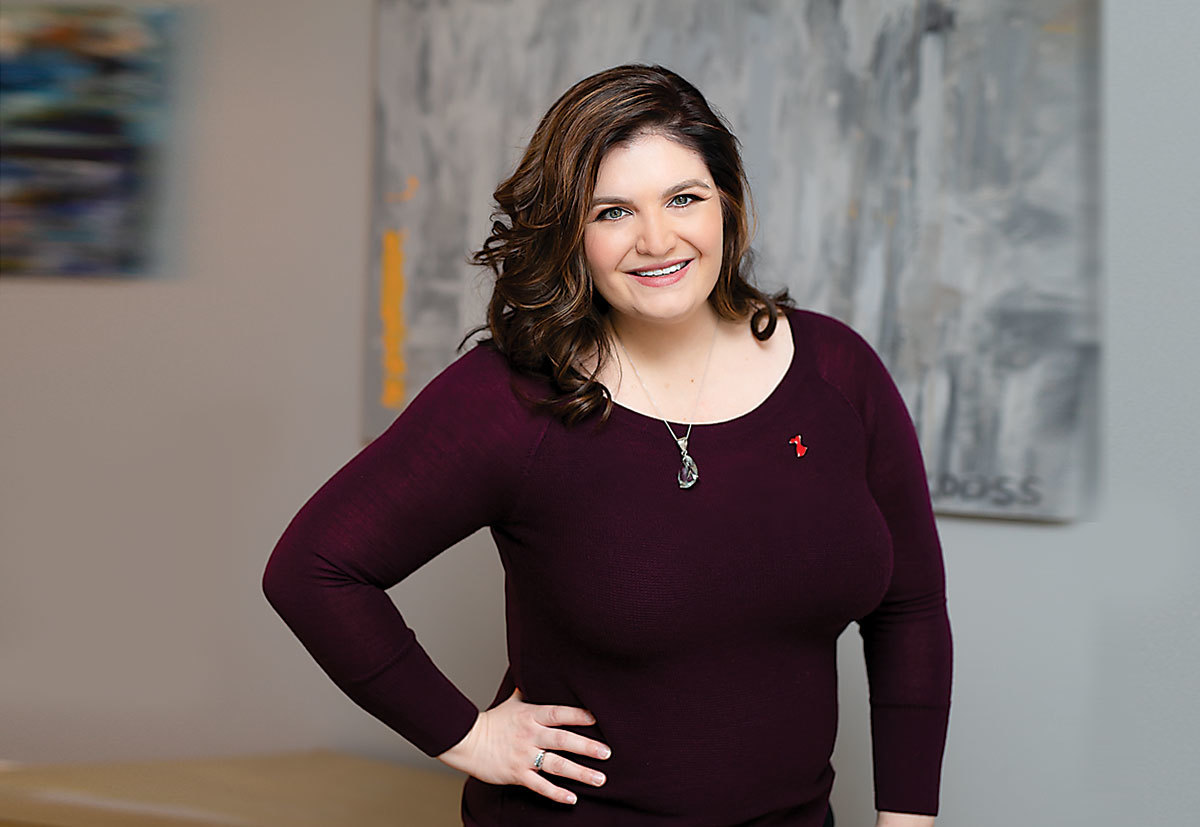 Find us on Facebook, Instagram, & LinkedIn
Lana Jo Hill believes business owners can make better decisions when they are empowered with accurate, up-to-date information. After an early career in banking and finance, she founded Hill Bookkeeping & Consulting to help small businesses get a clearer picture of their finances and create solid plans to reach their goals. Everyone on her team is a QuickBooks Online Certified ProAdvisor and regularly assists with QuickBooks Online set up, clean up, and monthly bookkeeping tasks. Follow her company on social media for some great financial tips!
---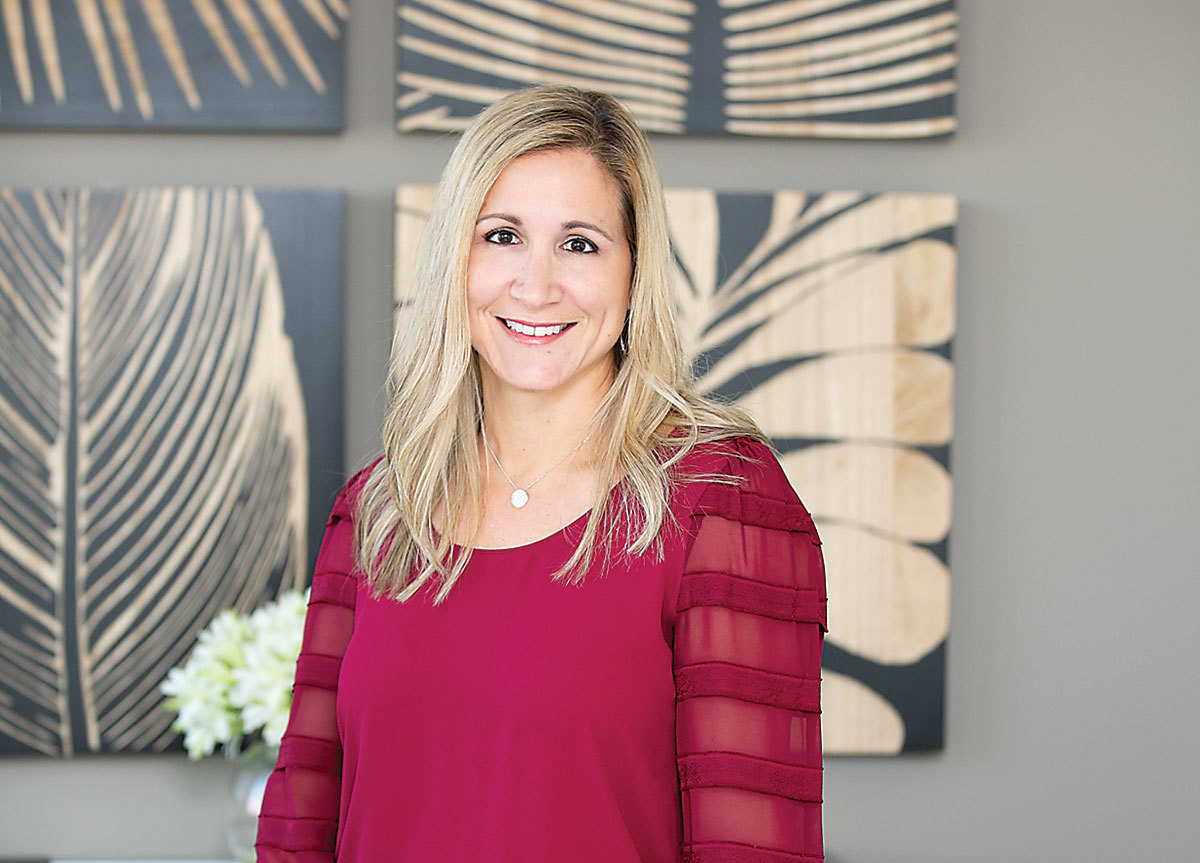 After receiving her J.D. from the University of Baltimore Law School and LL.M. in taxation from Georgetown University Law Center, Hewitt began her career in tax, real estate, trusts, and estates. She and her law partner, Jessica Waicker, started Hewitt & Waicker, LLC in 2007, changing the name to HWK Law Group and spinning off their title company, Lawyers Express Title, after partner Chris Keelty came on board. Collectively, the two companies have 22 employees. Hewitt emphasizes that they don't take a "one size fits all approach," instead working closely with clients to understand their needs and educate them on their options.
---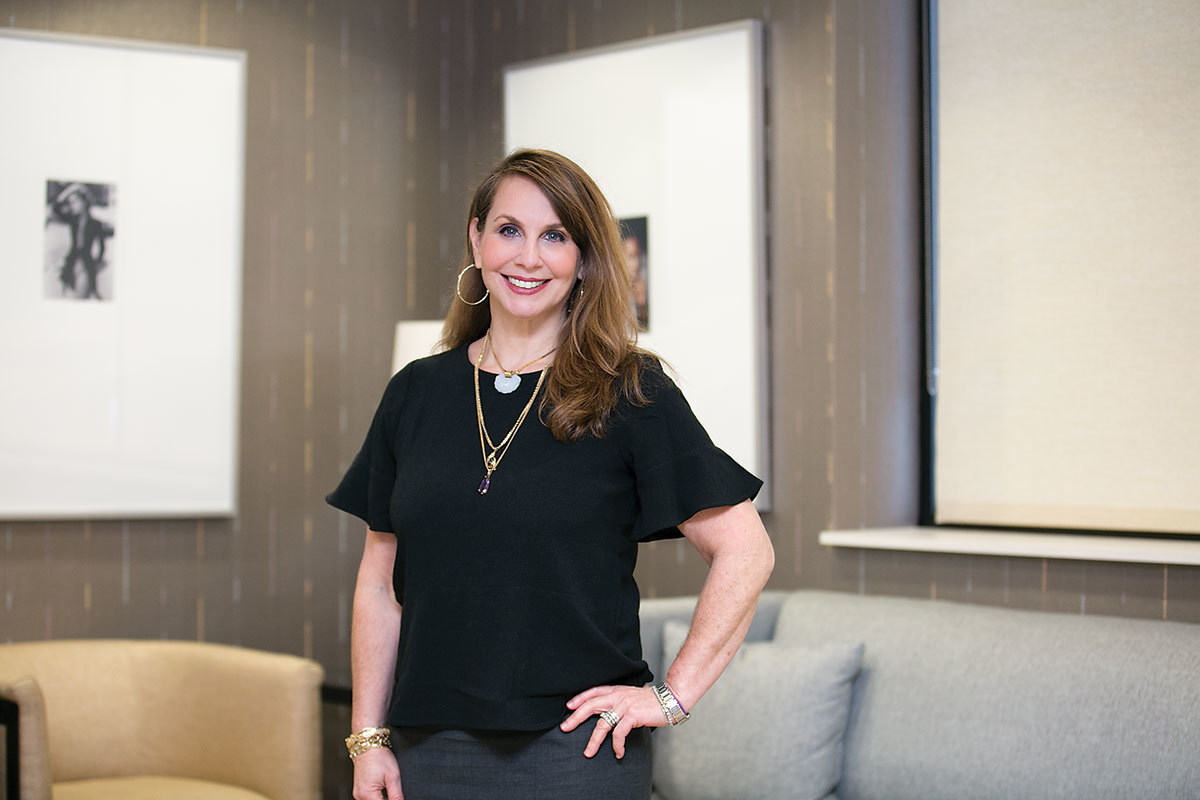 A skilled plastic surgeon recognized in Baltimore's annual Top Doc peer survey,
Dr. Shermak focuses on helping patients achieve their best visions of themselves. Expert at body contouring, mommy makeovers, facial rejuvenation, and breast procedures, she listens to patients carefully to assure their goals are met.
A national leader in her field, she has written a surgical text on breast and body contouring. Currently serving as a visiting professor chosen by the Plastic Surgery Foundation to train residents across the country, her academic work focuses on patient safety and individualizing care.
After earning her medical degree from Johns Hopkins School of Medicine and serving on the Hopkins faculty for 11 years, she transitioned into private practice in Lutherville. Her motto: "This is your life: Make it beautiful!"
---
Deanne Lenehan followed her grandmother's path to become an art teacher, but created murals, decorative paintings, and faux finishes for clients on the side. Lenehan transitioned into a full-time business and recently added a collection of fabrics and wall coverings under the name LS Home.
In business since 2001, she has been voted Baltimore's best decorative artist, has worked with Extreme Makeover: Home Edition, and was commissioned by the Baltimore Ravens Foundation to create murals for a local school.
---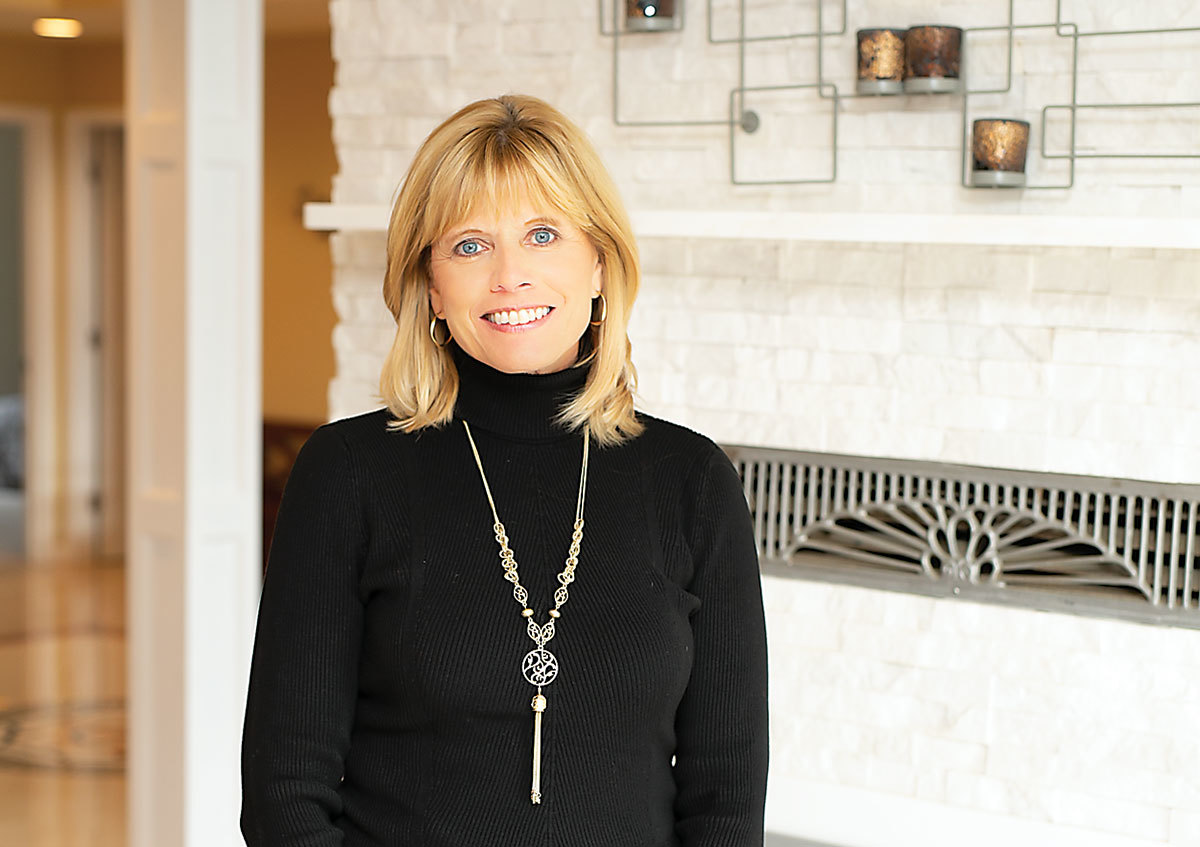 Kathy Dixon has been moving Maryland for over 20 years and her passion for real estate grows every year. Her top-producing Long and Foster group offers personalized services for buyers and sellers incorporating the latest technology with top-notch service. A member of Long and Foster's Top 100 Elite and a top office producer since 2005, Kathy is ranked in the top one percent of realtors nationwide. Dedicated to giving back, she supports local youth sports, community food banks, and national charities.
---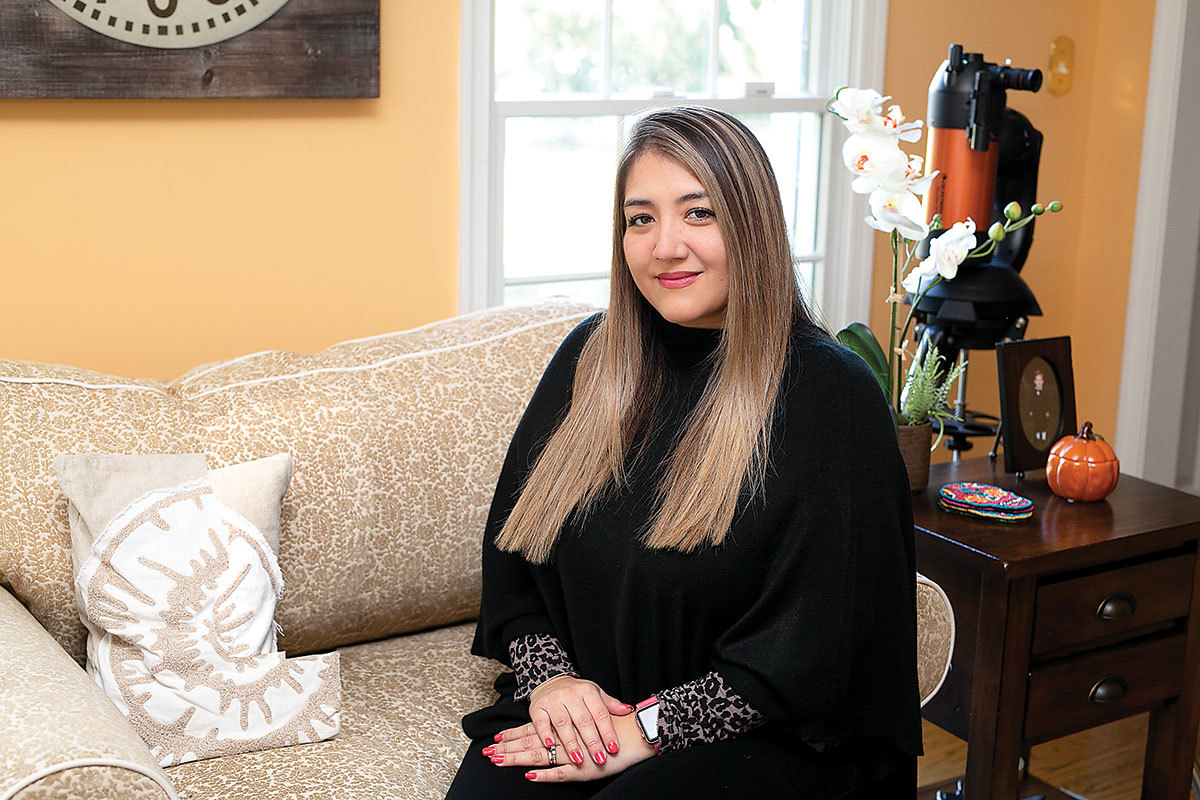 In the early days of her business, as demand grew for MJ Baltimore Cleaning Services, founder Julissa Lambruschini had a revelation. "I realized we didn't have to turn these new clients down." Instead, she brought in new staff and expanded her business to accommodate customers throughout Baltimore County.
MJ provides residential and professional cleaning services, along with deep cleaning for construction and moveouts, with special attention paid to state-of-the-art sanitizing techniques. For the past 10 years, MJ Baltimore Cleaning Services has been recognized as the #1 cleaning company in Baltimore.
As MJ's business has grown to include more commercial jobs, it has added carpet and window cleaning, as well as power washing—which has meant hiring even more employees. Lambruschini's decision to expand her staff has paid off. The MJ Baltimore cleaning crews, she says, "go above and beyond with each client!"
---
For the past 16 years, Dr. Dana Marchese has worked with Johns Hopkins University and colleagues implementing evidence-based interventions with children, adolescents, parents, and teachers. Recently she joined a private practice, Dr. Michelle Sun & Associates, in Towson. Dr. Marchese is very passionate about working with children and their families to provide comprehensive services to support and promote their mental health, behavior, academics, and social-emotional needs so they can learn, be successful in school, and flourish in life!
---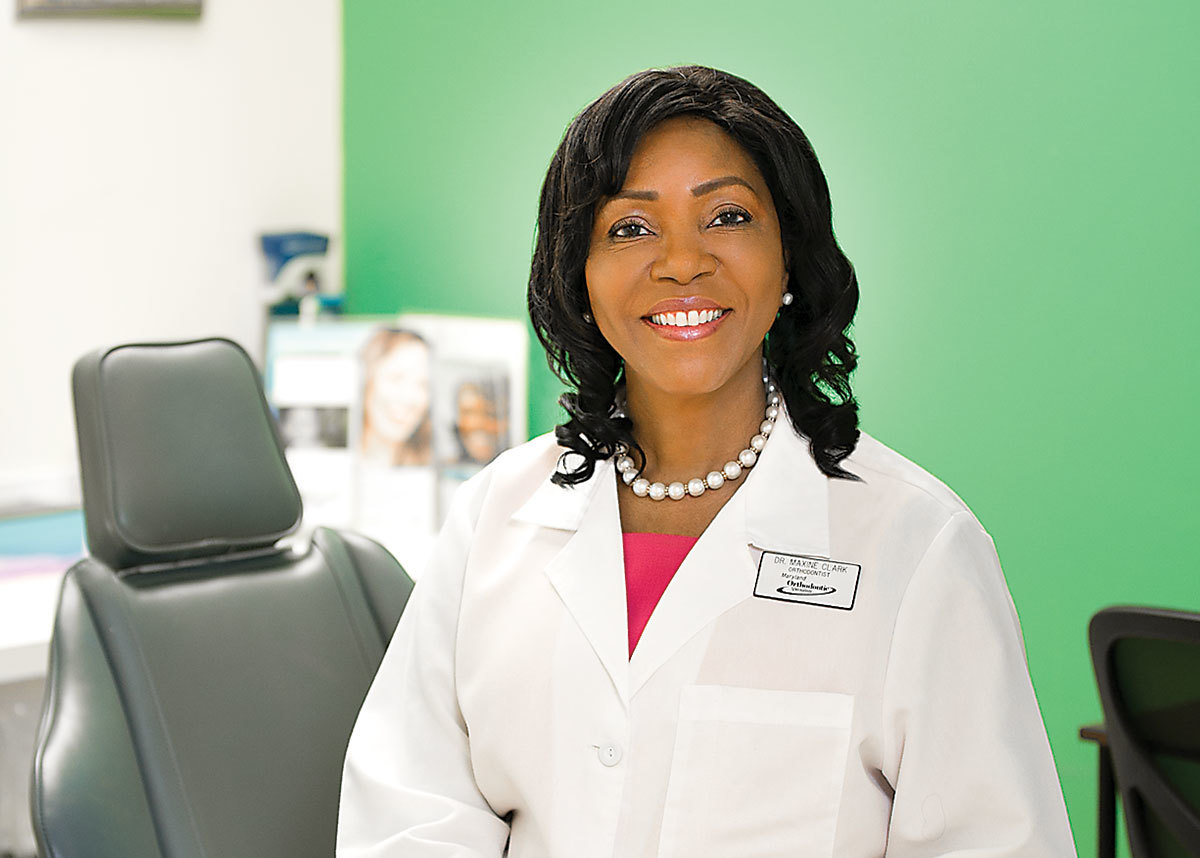 Dr. Clark began her career almost 30 years ago, specializing in the correction of spaced and crowded teeth, as well as jaw malformations and dysfunctions. She credits her success to her parents: Her father, a railroad engineer, and her mother, a construction pioneer, always stressed the importance of higher education.
A U.S. Army veteran and recipient of several awards, Dr. Clark mentors young adults in dentistry and serves on the advisory boards for Maryland State Medicaid and Women's Giving Circle in Howard County.
---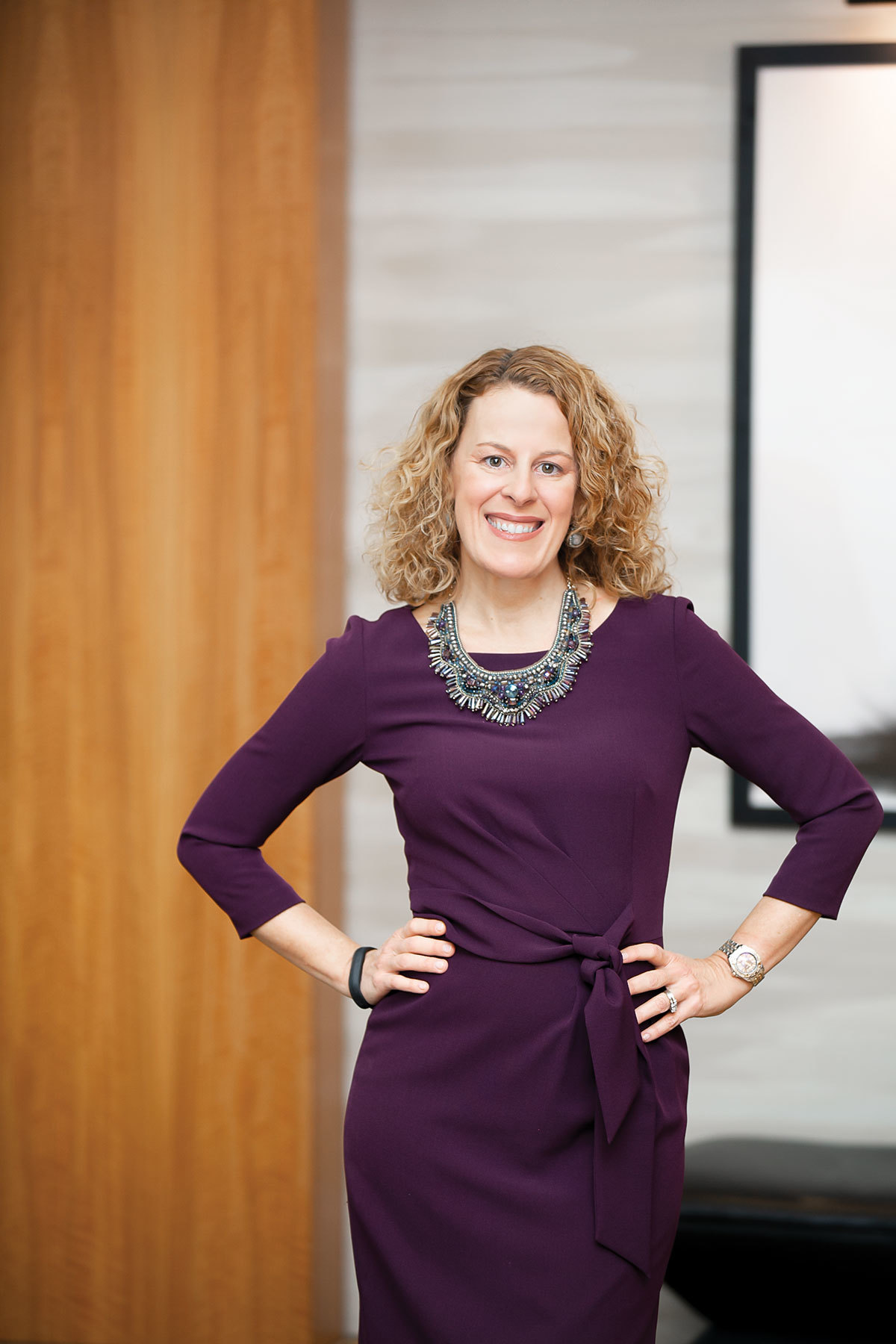 As a Morgan Stanley Wealth Advisor, Lori Villegas designs custom strategies with her clients to manage, preserve, and transition their wealth.
Villegas, with more than 20 years of experience, focuses on first-generational wealth, working with business owners and executives to help them preserve their wealth and create individual plans that address their distinct needs. "Being a woman in a male-dominated field gives me a distinct perspective," says Villegas, who is also the outgoing Chair of Women United for United Way of Central Maryland and is a member of their Board of Directors.
Villegas gives back to the community by mentoring other businesswomen, participating in Giving Circles, and working with various charitable organizations. "I hope that my small impact will help Baltimore be a better city," she says.
©2018 Morgan Stanley Smith Barney LLC. Member SIPC. Morgan Stanley Smith Barney LLC Tax laws are complex and subject to change. CRC 2341252 03/20
---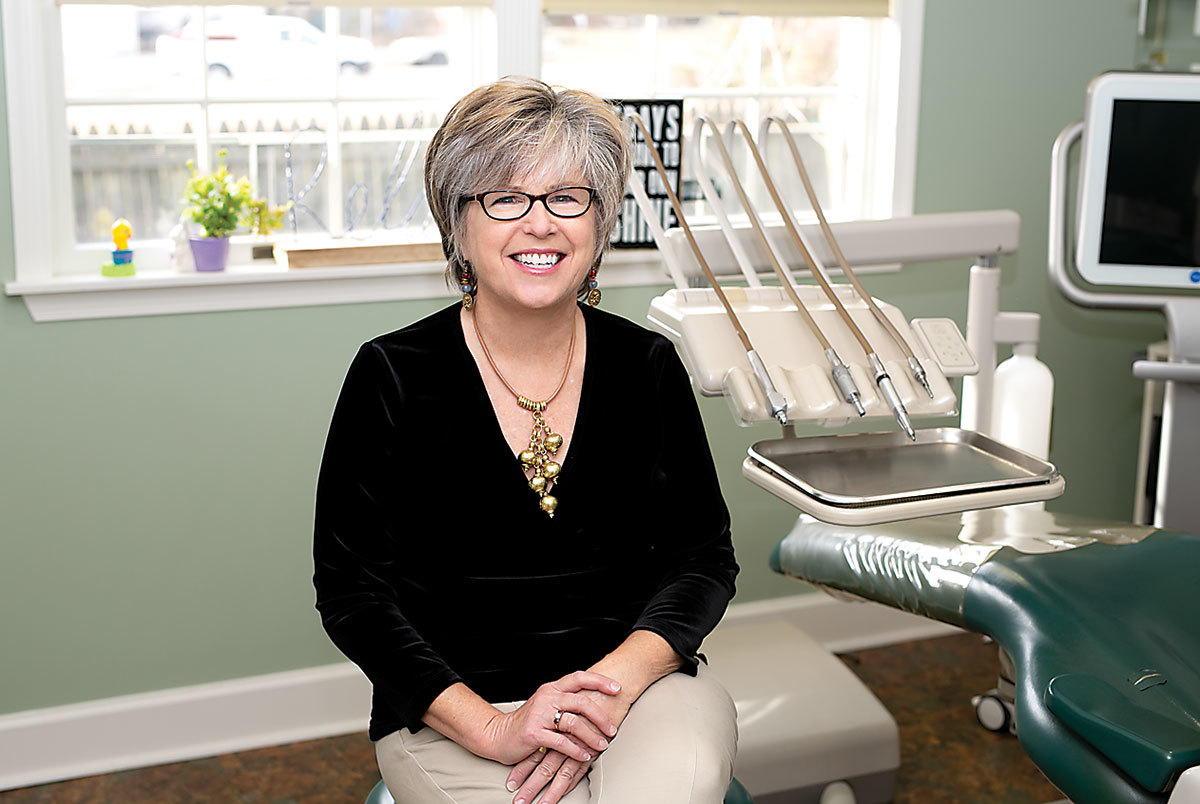 Caroline Foster Owens and her staff combine a compassionate doctor-patient relationship with state-of-the-art treatment. Along with general family dentistry, Dr. Owens' Perry Hall practice offers orthodontics, cosmetic dentistry, and soft-tissue laser procedures. A Baltimore native, Dr. Owens attended the Virginia Commonwealth University School of Dentistry and completed her residency at the University of Maryland Hospital and School of Dentistry. She is committed to educating her patients so they can make informed decisions about their oral health.
---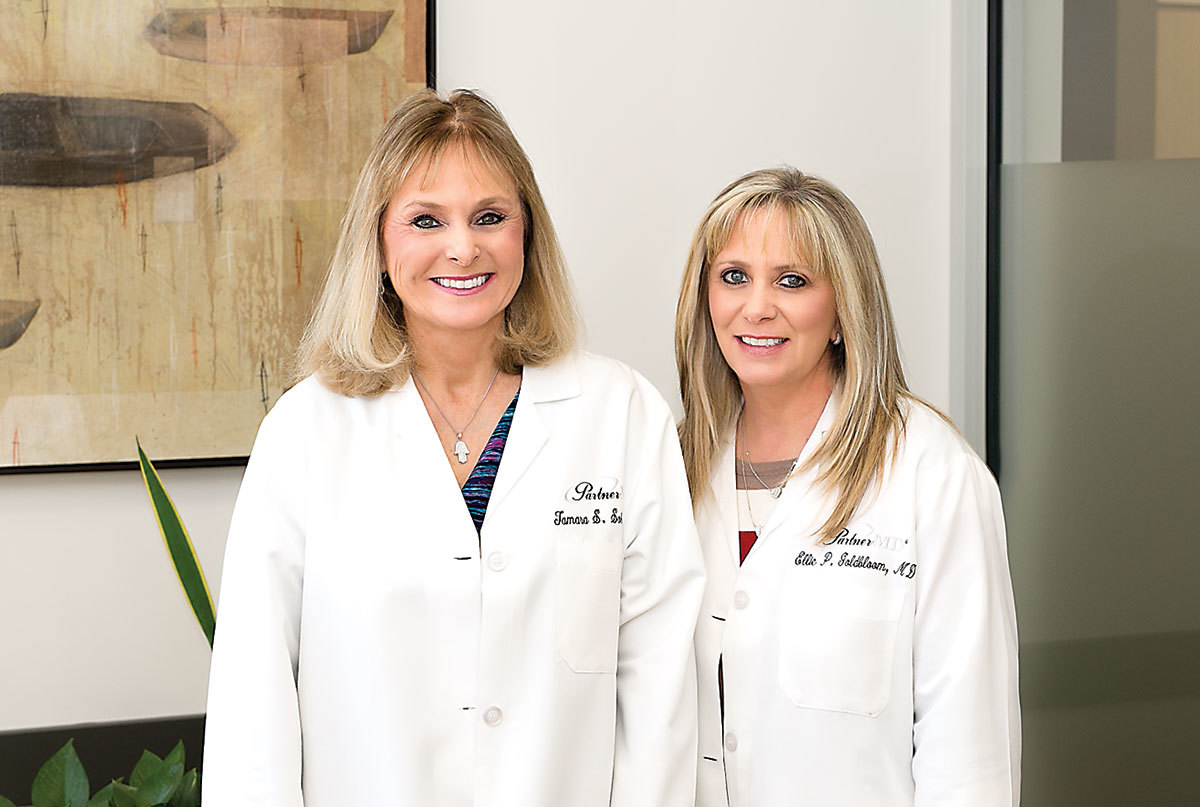 At PartnerMD, a concierge medical practice in Owings Mills, Drs. Tamara Sobel and Ellie Goldbloom combine state-of-the-art medicine with personalized attention that feels like an earlier era. Dr. Sobel received her medical degree from Georgetown and completed her residency at the University of Maryland. After receiving her M.D. from University of Maryland, Dr. Goldbloom completed her residency at Johns Hopkins/Sinai, serving as chief resident in her final year. The doctors work with each patient to develop a wellness plan and help each individual achieve their goals.
---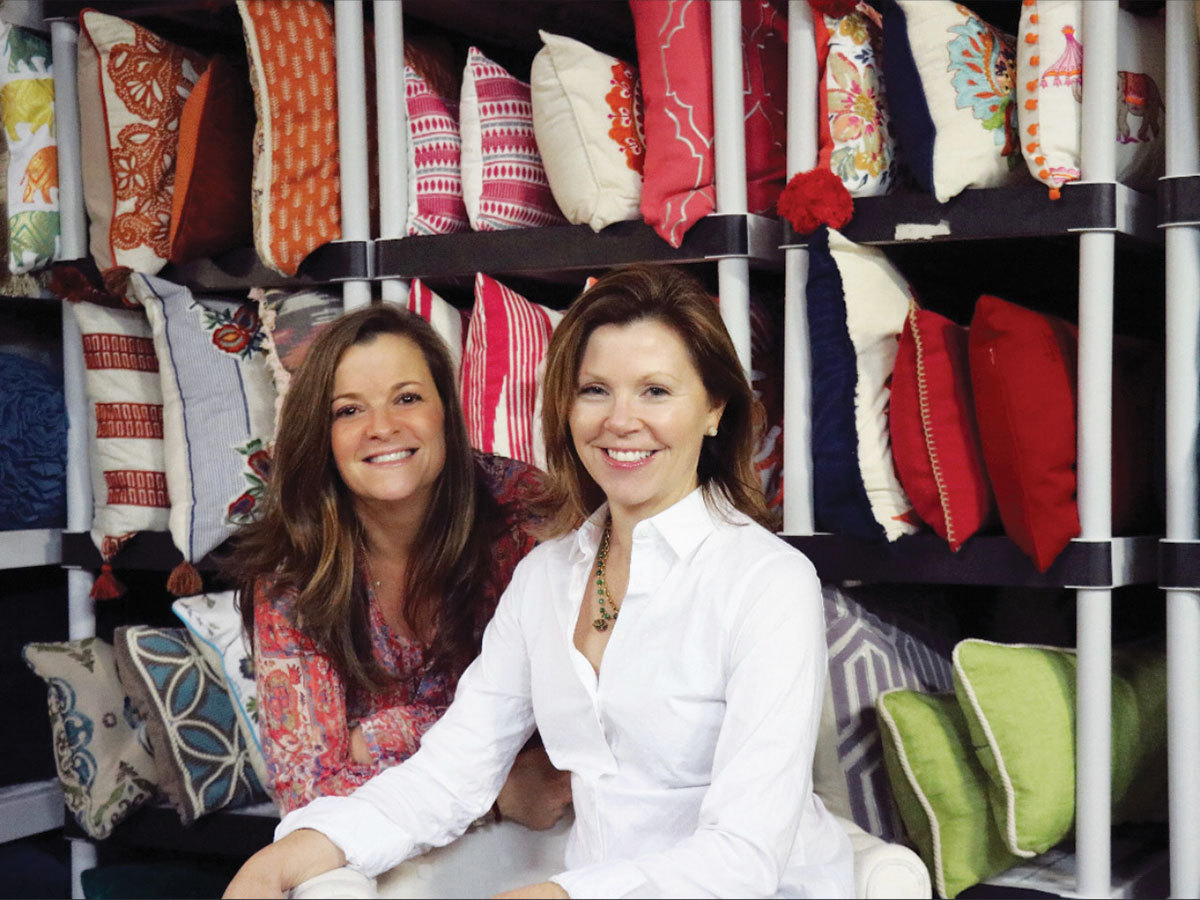 In the fast-moving world of real estate, agents are often asked to list homes on short notice, and Poppy Production makes that happen while improving curb appeal or staging the interior to maximize the selling price. Home stagers Allison Williams and Monica Maslack merged in 2016, initially storing inventory in Monica's garage and moving it themselves. Today, they have a rented warehouse, a cargo van, and five employees. In addition to real estate work, they do interior design, personal organizing, and event decoration.
---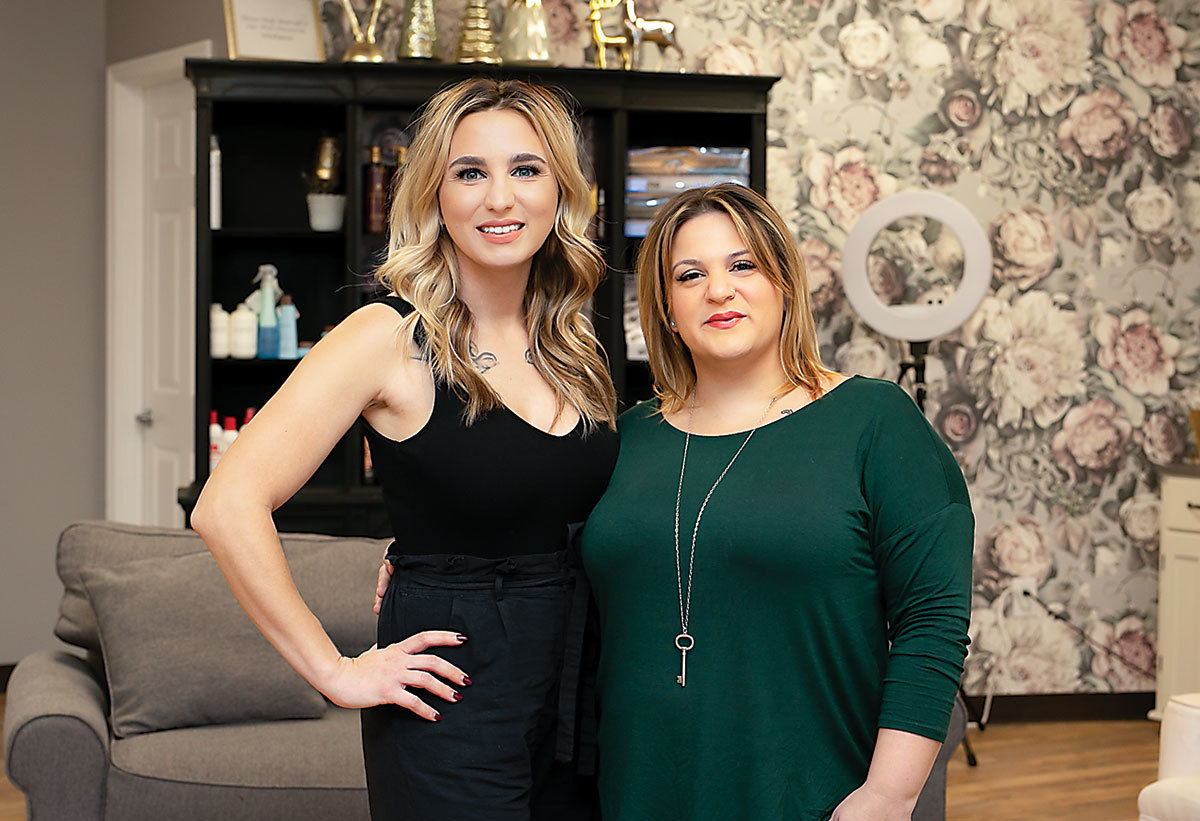 With a combined cosmetology background of more than 20 years, Krysta Embardino and Liz Gondeck of Revelry Hair Studio are proving it's all about quality, not quantity.
Revelry puts time, effort, and creativity into each client so they leave feeling beautiful on the outside, as well as the inside. The studio also offers opportunities to local high school students, donates to school fundraisers, and ran an event benefiting a local nonprofit organization to help build a better community and future.
---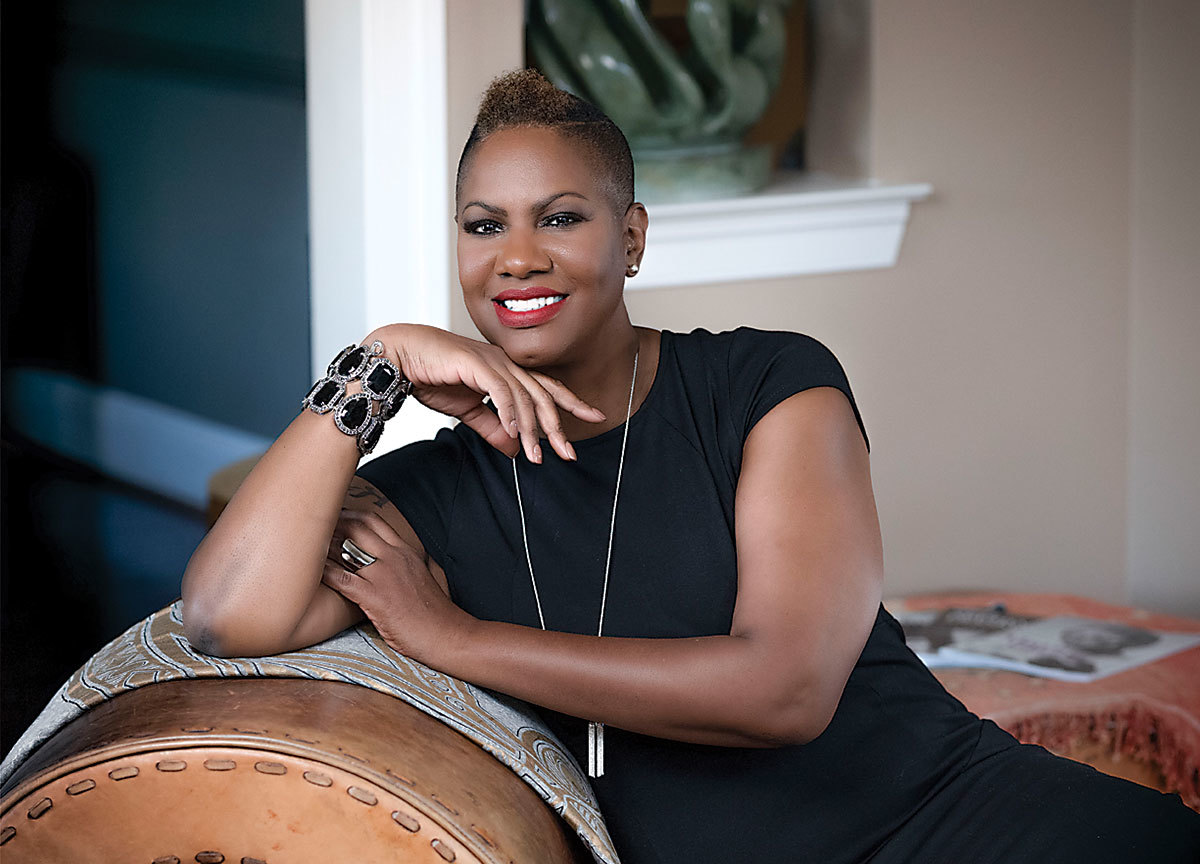 Dr. Hazel Glasper, an oral health care advocate and owner of Comprehensive practice Revive Dental in Howard County, Maryland, wears a lot of hats. In addition to being an ambassador for the American Health Association, she is the founder of the nonprofit Teach Me Dental. Her efforts through education and programs have reached millions. She has spoken in front of the Senate and House of Delegates to improve access to dental care for uninsured adults, as well. Her conferences, the Comprehensive Healthcare Series, are bridging the gap between the medical and dental communities.
---
Studio 360 was founded by Amanda Westra three-and-a-half years ago. Since its opening, Studio 360 has been named a Baltimore magazine Top Salon, and the staff has grown to 30 employees. Westra, a Vidal Sassoon and Tigi Academy-trained stylist, originally opened Studio 360 with one goal: to provide her staff and clients with a fun, professional, and upbeat place to work and visit for their salon needs. Amanda has exceeded this goal and has also been able to give back to the community by donating to local schools and sports teams, being involved in Future Business Leaders of America, and supporting the nonprofit Children With Hair Loss.
---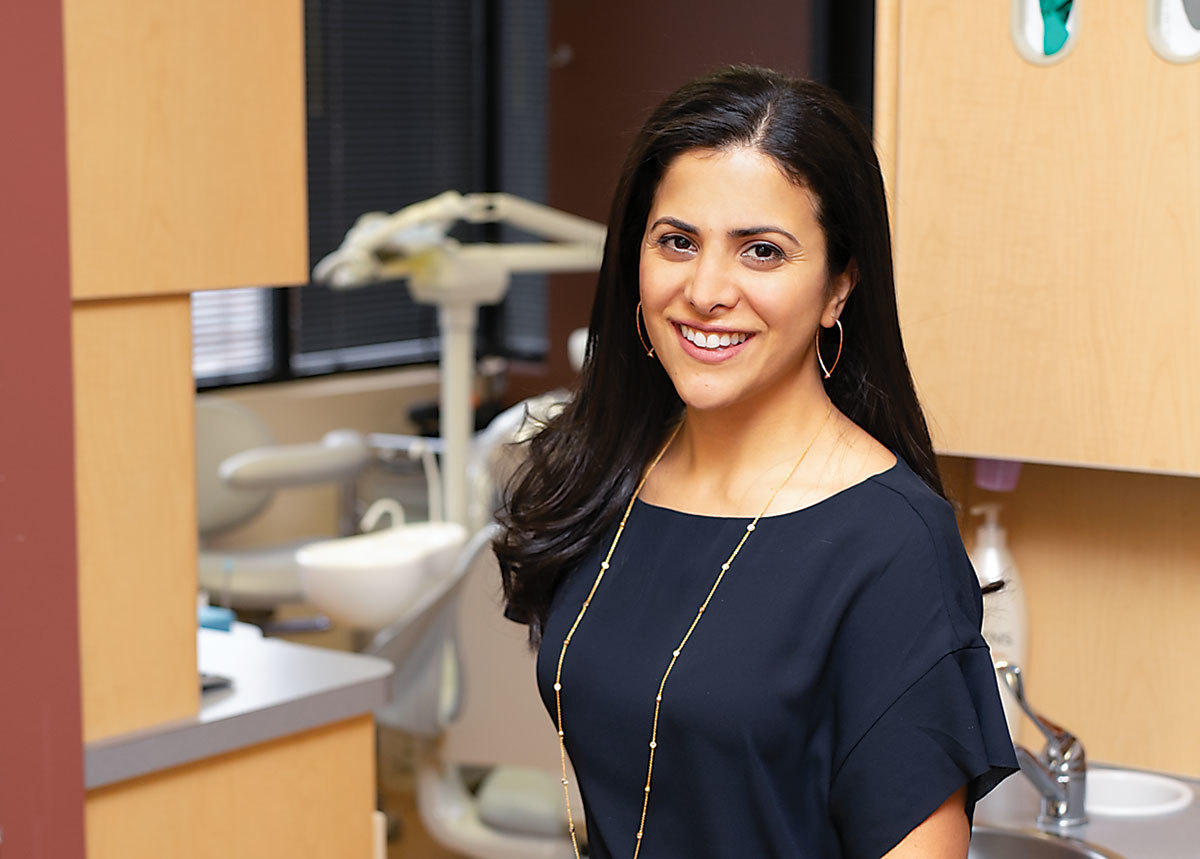 Melody Ward knew at an early age that she wanted to work in the health field and chose dentistry because of the opportunity it affords her to build collaborative relationships with patients. In dental school at the University of Maryland, she became fascinated with surgery and pursued a residency in periodontics.
Since she opened her practice, it has expanded to two locations that offer an expanding variety of periodontal services. A Baltimore magazine Top Dentist, Dr. Ward understands that communication is essential to the patient-doctor relationship.
---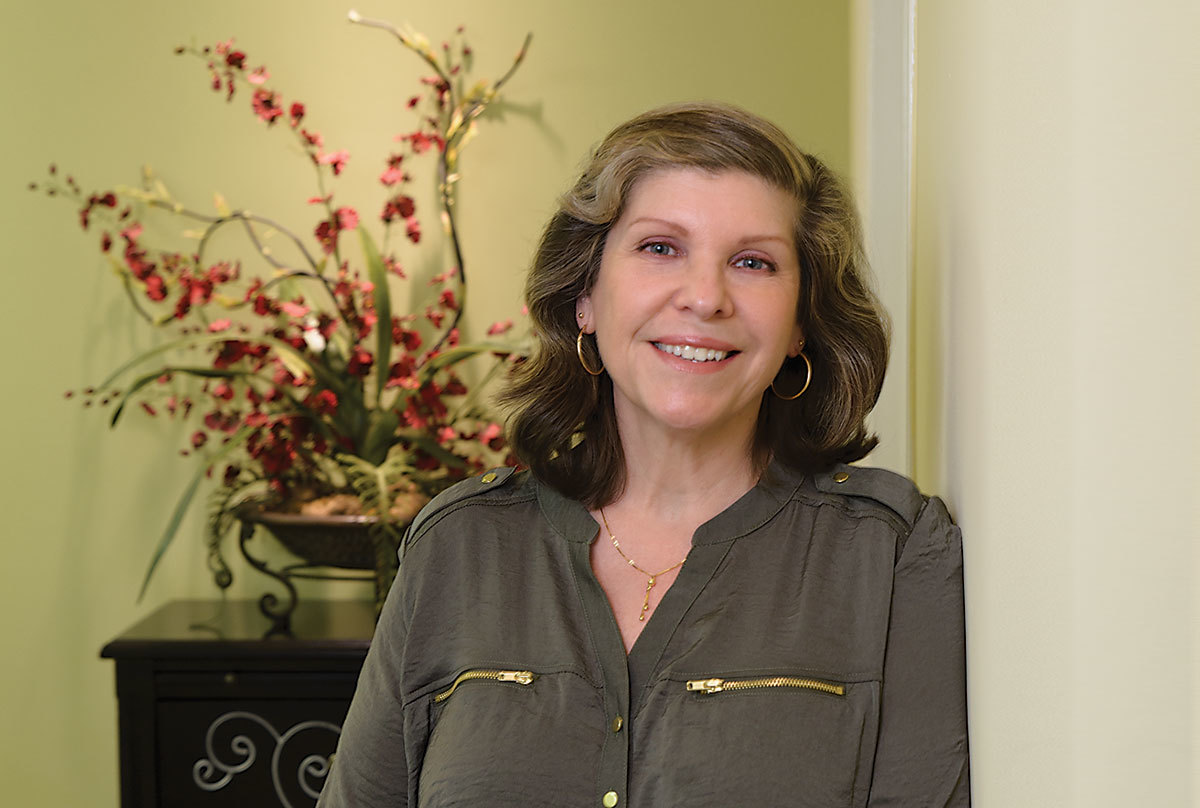 Doctor Woodyard is one of the region's original female plastic surgeons and is native to Baltimore. She is board-certified by the American Board of Plastic Surgery and an active member of the American Society of Plastic Surgeons.
Since 1995, her extensive background and experience have provided her the knowledge and judgment to combine the best of cutting-edge technology with time-proven techniques so her patients routinely reach their goals safely and effectively.
Find the Best in Baltimore