Special Section
Women Who Move Maryland 2020
Get to know seasoned business owners, entrepreneurs, and leading women in the greater Baltimore community.
By Special Advertising Section —
You might not think these people have much in common: a wellknown dermatologist, the president of a leading nonprofit, a talented photographer, and the founder of an environmental remediation firm.
But in the pages that follow, you'll see they're among the dozens of outstanding local professionals featured in the Women Who Move Maryland section, an annual feature sponsored this year by Cigna that salutes the leading role women have taken in greater Baltimore.
And their participation has extra significance: Some of the section's proceeds will go to the American Heart Association's Go Red for Women campaign.
For business owners, entrepreneurs, and executives, it's a fresh venue to introduce themselves to both our readers and to one another—and it's for a great cause.

presented by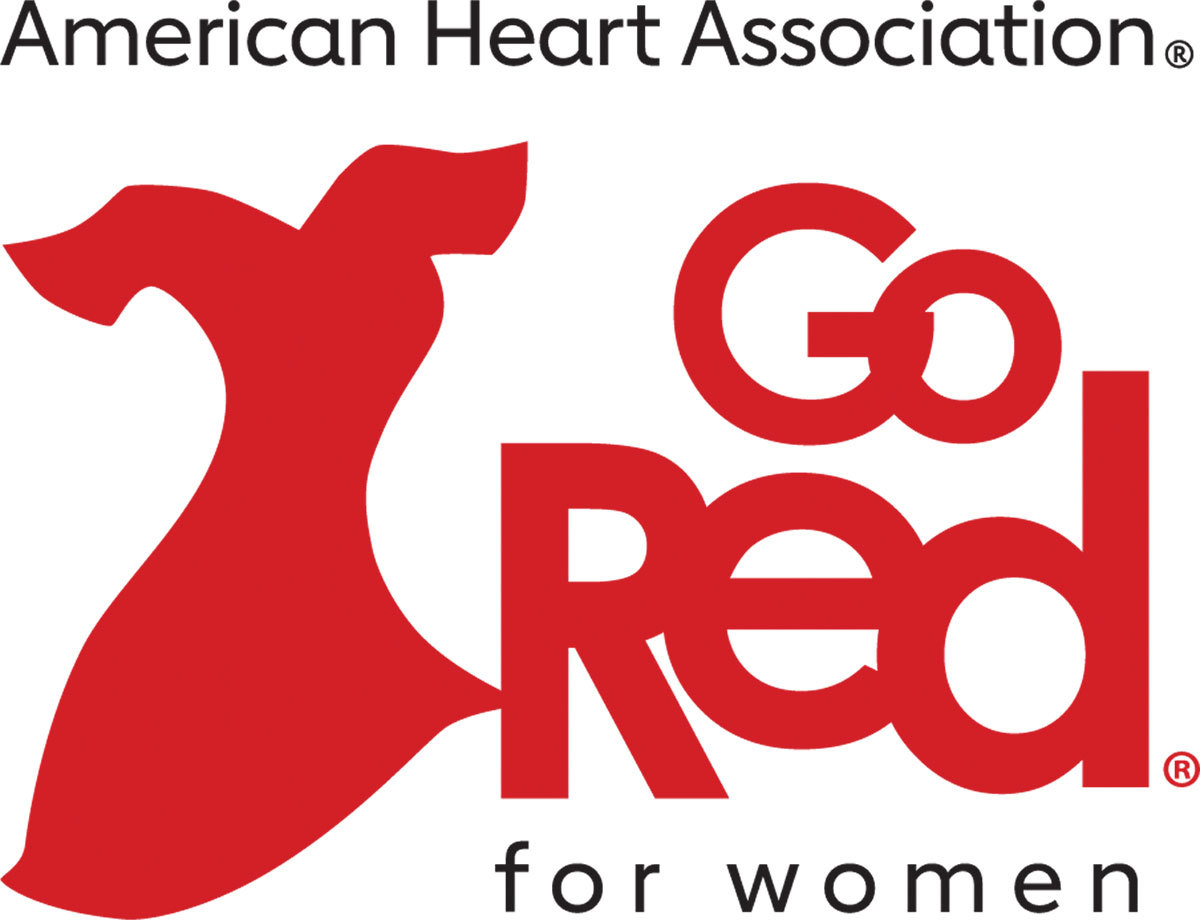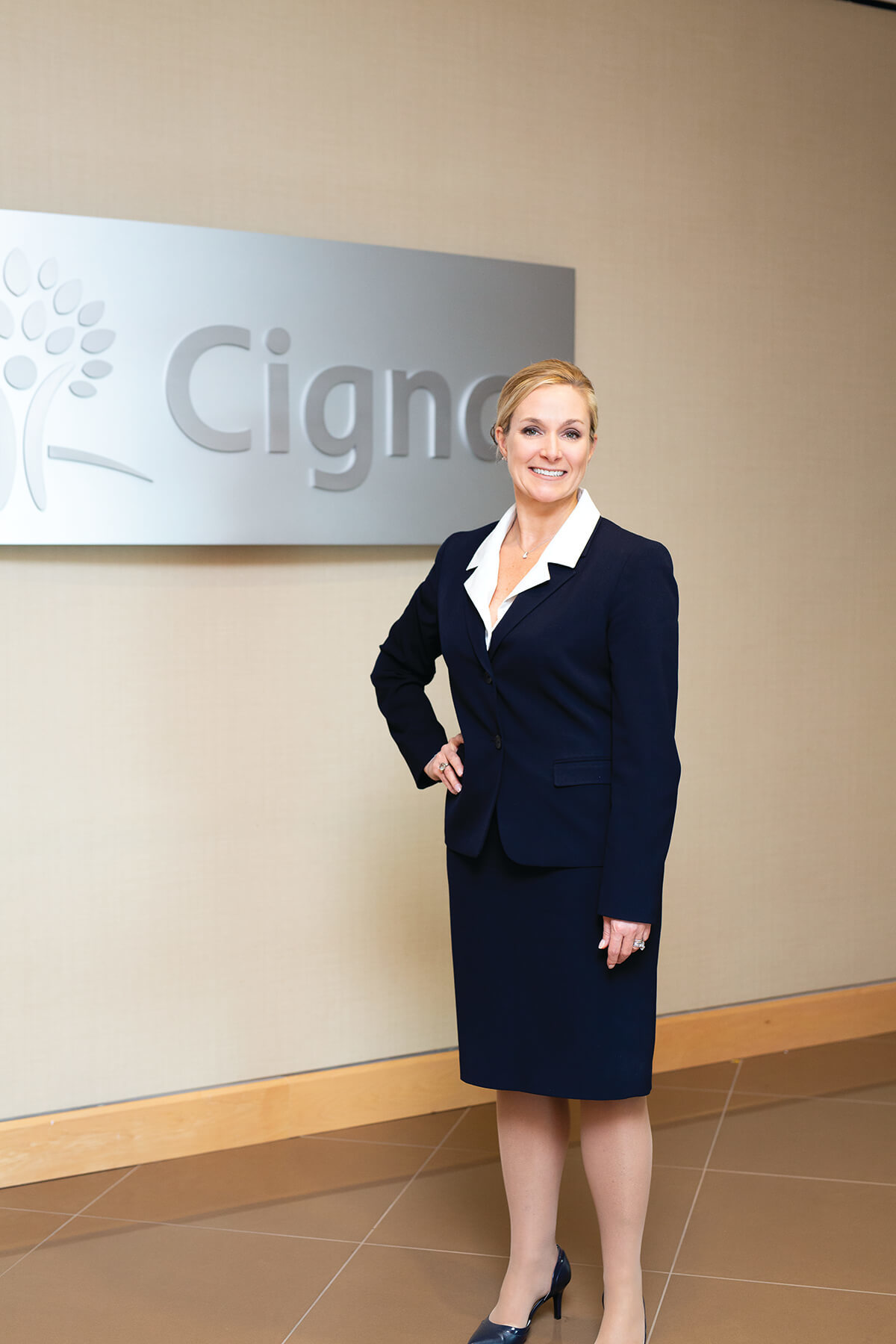 Amy K. Turner

Chief Operating Officer
Cigna | 8484 Westpark Drive Suite 950 McLean, Virginia 22102
703.852.2820 | cigna.com
Amy Turner joined Cigna June of 2018 as the Mid-Atlantic's Chief Operating Officer and is responsible for driving management and execution of the local market strategy. This includes being a consultative partner to market teams, driving continuous improvement of operational controls and administrative and reporting processes, and delivering financial discipline.
Prior to joining Cigna, Amy was the Chief Operating Officer at Innovation Health, a joint venture health insurance company owned by Aetna and the Inova Health System. In this role, Amy was responsible for implementing new strategic initiatives and products, sales and account management oversight, provider network management, and operations to position the company to transform the healthcare landscape for Northern Virginiabased customers and clients. During this time, she was instrumental in leading the business growth three-fold in a period of four years. Amy also led executive oversight of the launch of two Medicare Advantage contracts and uniquely engaged the provider network and brokers to educate and activate members.
Prior to Innovation Health, Amy served as Director of Client Services at Aetna in the Mid-Atlantic market where she led a team of highly seasoned and established account managers who serviced large group customers. She also worked at the Inova Health System where she served on the deal team and launch team for the Innovation Health joint venture, launched Inova's clinically integrated network and Inova's PACE program provider network, and served on the deal team and integration team for the acquisition of Amerigroup of Virginia. She also has over 12 years of provider network contractingmanagement experience and led Aetna's Mid-Atlantic market as Network Market Head.
Amy earned a Masters of Business Administration from Virginia Tech and a Bachelor of Arts degree with a concentration in Professional Studies from The University of Hawaii.
---
Diane Bell-McKoy

President and CEO
Associated Black Charities | 2 Hamill Road Suite 272 North Quadrangle Baltimore, MD 21210
410.659.0000 | abc-md.org
Since 1985, Associated Black Charities has focused on issues from health and wellness to financial literacy, and has been recognized for its work in closing the racial wealth gap. In the past two years, ABC has restructured its strategic plan to align with its vision of a Maryland where structural and institutional racism is dismantled, giving way to equitable economic opportunities for all people to gain economic mobility, and build financial security and generational wealth. Diane Bell-McKoy, president and CEO of the nonprofit, has a long history of service, from working on anti-poverty programs with the Rockefeller Foundation under D.C.'s Mayor Marion Barry to serving as Baltimore Mayor Kurt Schmoke's Deputy Chief of Staff, where she led Baltimore's Empowerment Zone Success. She stresses that structural racism is not about broken people, but about broken systems. To that end, ABC provides mentorship opportunities to facilitate career advancement, and has created a "leadership on-ramp" to nonprofit boards.
---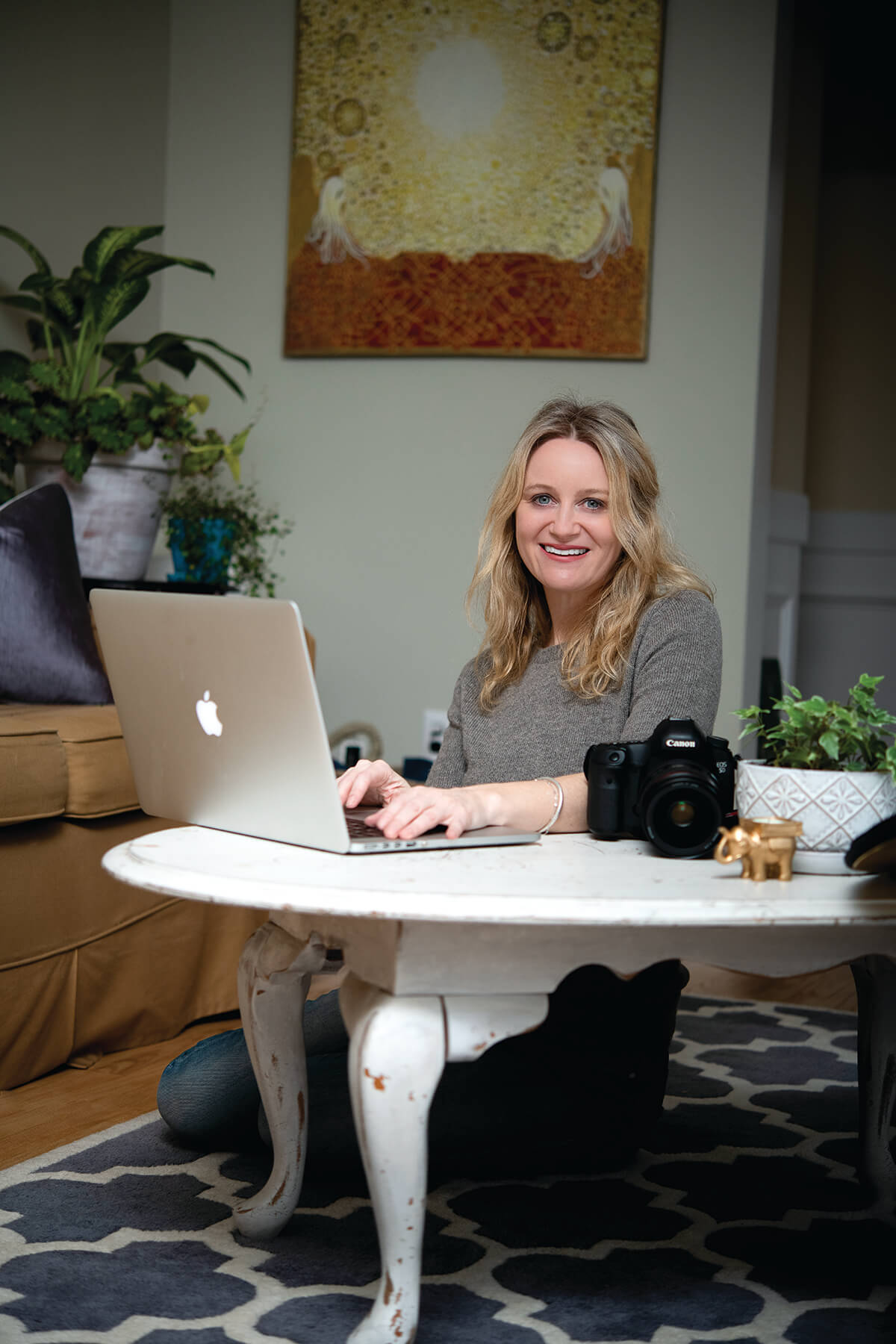 Beverly Funkhouser Photography | P.O. Box 24 Baltimore, MD 21022
410.908.3865 | beverlyfunkhouser.com
Beverly Funkhouser believes her best photograph will happen within the first 15 minutes of the shoot. Anything after that and the energy of the photo lacks the authenticity she seeks.
Beverly looks for what separates each individual from the flock—she waits for the moment in the session where the subject's own essence takes the forefront, when the person forgets the camera is there and any anxiety or pretense has faded away. She loves to engage with people and, by making these connections, captures the strength and beauty of each person she photographs.
Beverly began her career in real estate photography in 2003 and has relied on word of mouth since then to build her business. She now specializes in environmental portraits, headshots, events, and residential and commercial real estate photography. Beverly also freelances for several area publications, including Baltimore magazine..
---
Chef Stephanie Rose

Manager
Simple Cooking with Heart Kitchen | 1100 East Fayette Street Baltimore, MD 21202
667.205.2443 | heart.org/baltimorekitchen
When she walks into work each day, Chef Stephanie Rose pinches her arm to remind herself that her job isn't just a wonderful dream. As manager of the Simple Cooking with Heart Kitchen, Chef Rose helps students learn about nutrition, use basic kitchen appliances, and through hands-on instruction, prepare meals to take home to their families.
Chef Rose received a bachelor's degree in Theater Arts from George Washington University and is currently completing her Master of Science in Sustainable Food Systems at Green Mountain College. After studying at the Institute of Culinary Education in New York and at La Varenne École de Cuisine in France, Chef Rose worked at Lespinasse and at the Watergate for the late Jean- Louis Palladin. For several years, she was an event planner at the historic Puck Building in New York City and at The Manhattan Penthouse.
Led by Chef Rose and her team, the Simple Cooking with Heart Kitchen provides cooking classes for a $5 donation and the students take home heart-healthy meals and compatible side dishes—enough to feed a family of four. Participants also go home knowing how to prepare delicious, inexpensive and healthy meals on their own. Chef Rose chose her career path because she loves food. She has stayed because she believes that the Simple Cooking with Heart Kitchen is truly making a difference in the community, helping parents and children change their eating habits so they can live longer, healthier lives.
Since its founding in 2014, the kitchen has served thousands of Baltimore residents. Recipes, including the ones used in the McCormick and Company, Inc.'s Flavor For Life classes, encourage lower sodium and work to teach students that healthy doesn't have to mean bland. In 2019, the American Heart Association launched Cook It Forward initative, a program that on a small scale addresses food insecurity by providing meals to underserved populations, including youth, veterans, homeless and LGBTQ+.
---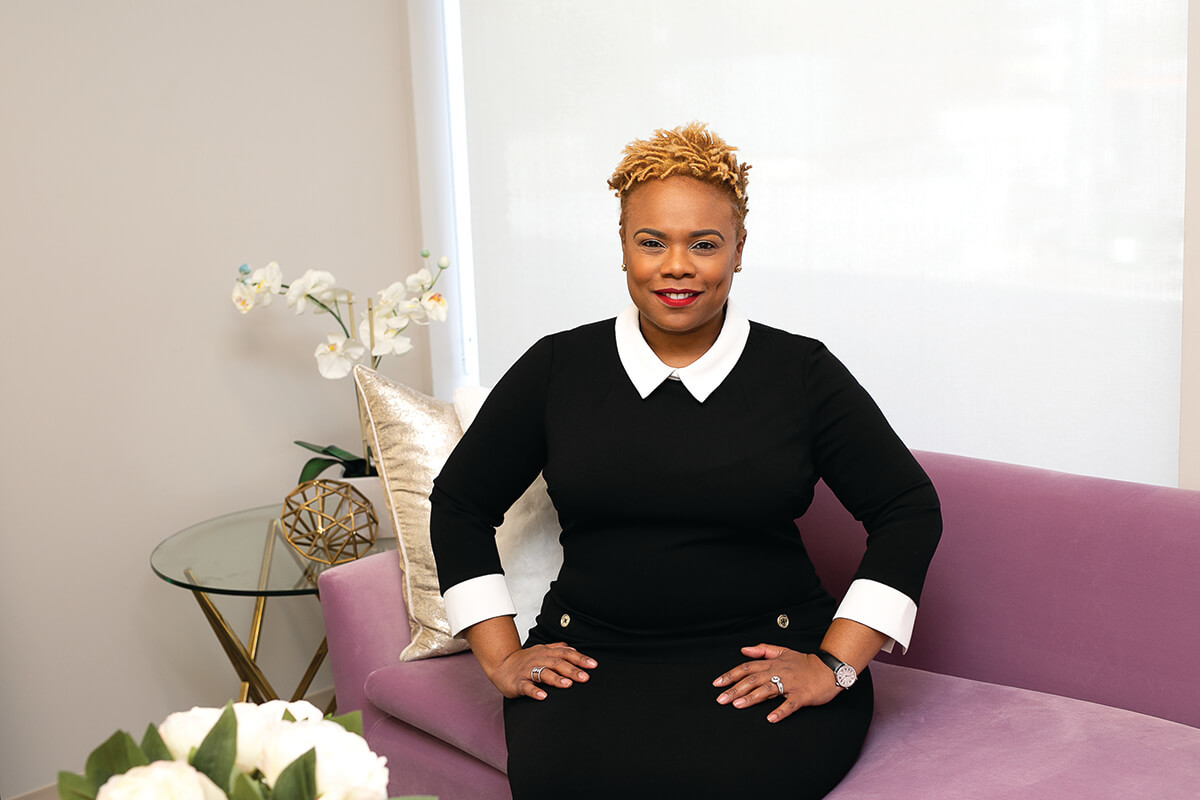 Jada McCray

Executive Director/Co-Owner
BTST Services | 1900 N. Howard Street Baltimore, MD 21218
443.438.6742 | btstservices.com
While some say they chose their career paths, Jada McCray is convinced that social work and therapy chose her. As co-owner of the outpatient mental-health clinic BTST Services, McCray, along with her staff, helps to heal individuals and families. A provider in Baltimore City and Prince George's, Washington, and Frederick counties, BTST offers psychiatric rehabilitation programs, therapy, medication management, and transportation for its clients. Since its founding as a mentor service more than 11 years ago, the company has grown to more than 200 employees, and has strong partnerships across industries—including sports, music, and film—helping to reduce the stigma surrounding mental health. A graduate of Coppin State with a master's in social work from the University of Maryland, McCray is passionate about healing children, families, and communities. Her mission is to foster a healthy sense of self in her clients, helping them to move towards a bright future.
---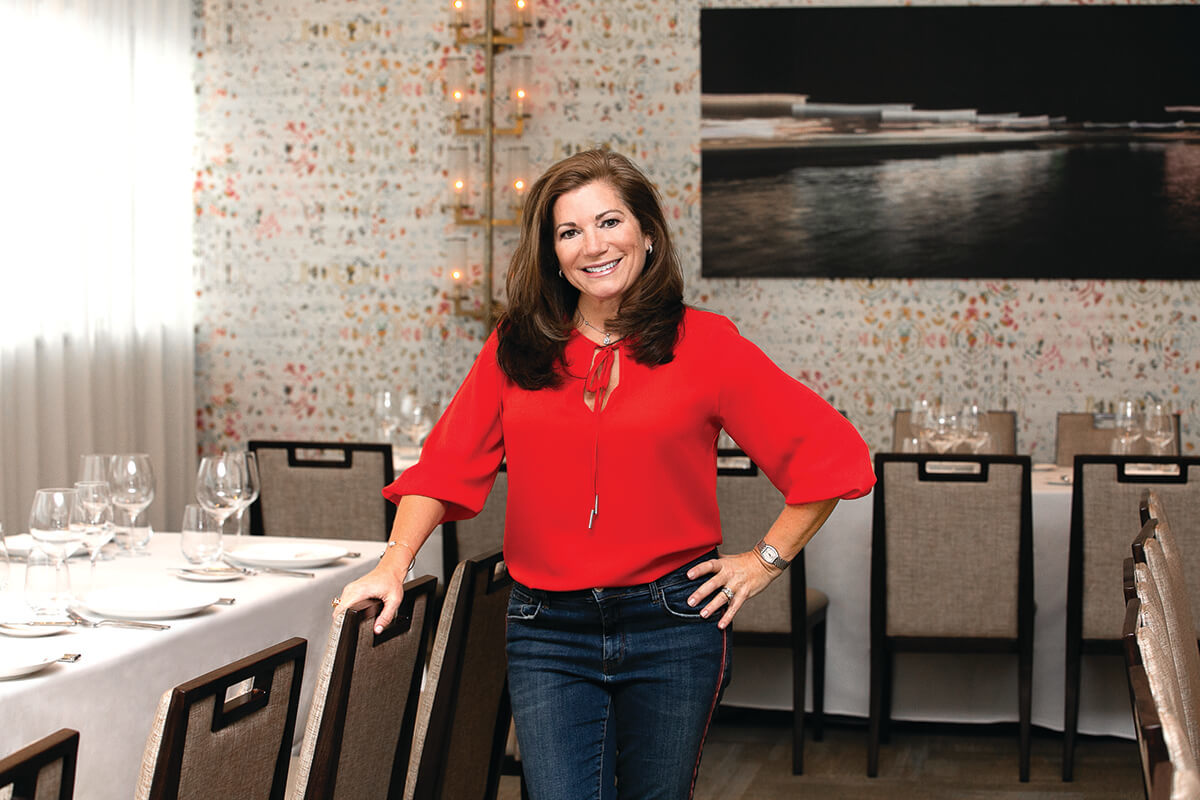 Susan Levine

Co-owner and Marketing Director
Citron Restaurant & Catering | 2605 Quarry Lake Drive Baltimore, MD 21209
410.363.0900 | citronbaltimore.com
The first time Susan Levine tasted her now-husband Charles' chocolate macadamia-nut dessert, she told him, "If you keep making this, I'll go out with you." Thirty-plus years later, the Levines own Citron, an award-winning restaurant that also hosts social and corporate events on site, as well as off-premises through Charles Levine Caterers. A graduate of Ohio University with a journalism degree, Susan has significant experience in marketing communication. She's raised four children, and is also passionate about art, having served on the Contemporary Museum board, as well as helped to curate the fine art on Citron's walls. "Citron's waterfront views and fireplace warmth," says Susan, "pair nicely with our menus filled with quality ingredients from land and sea." Named among Baltimore magazine's Top 50 restaurants and WineSpectator's 2019 Award of Excellence, Citron hosts Grand Cru wine dinners, whiskey tastings and other elegant events. And, yes – that chocolate macadamia is a top-selling dessert on their menu to this day.
---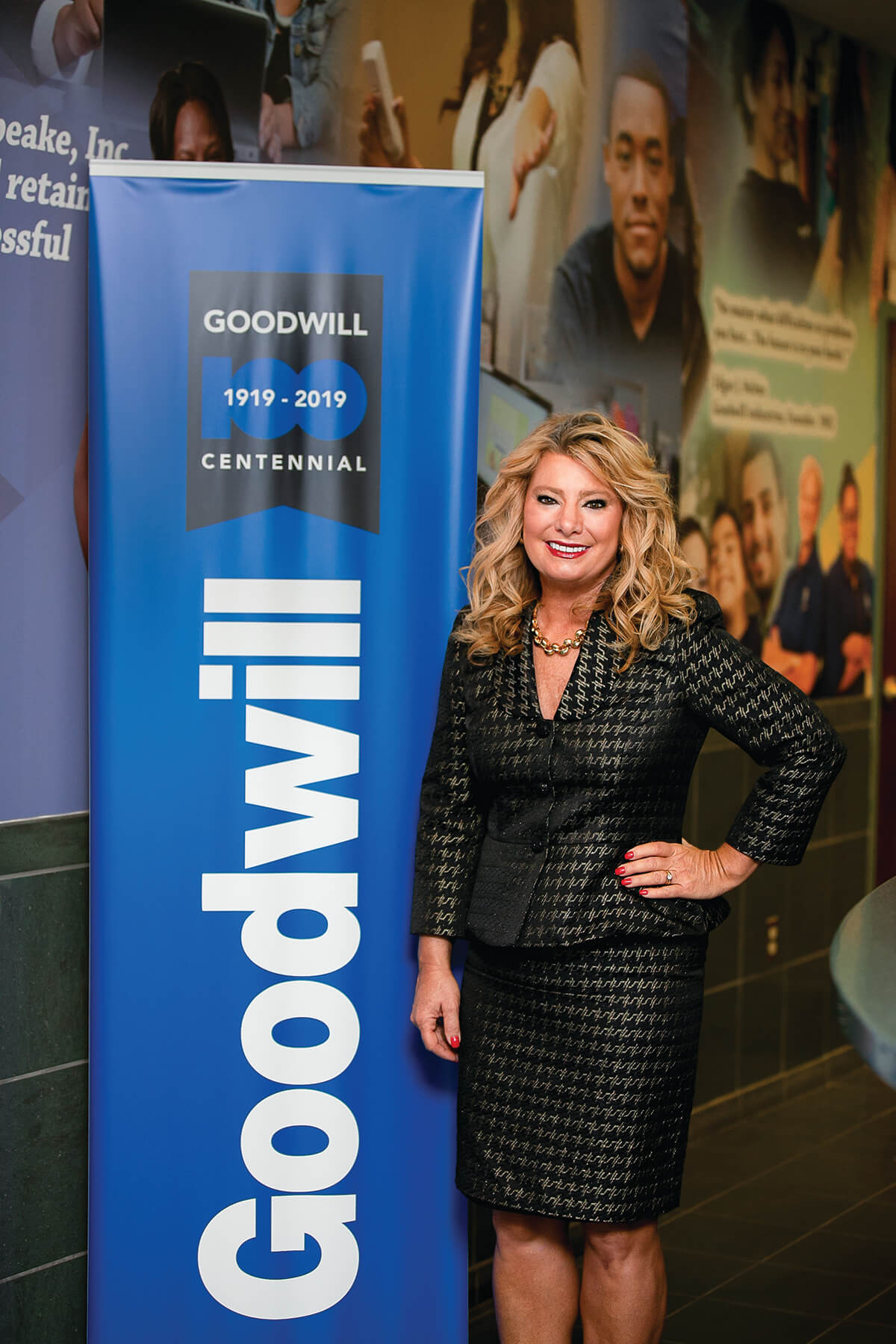 Lisa Rusyniak

President & CEO
Goodwill Industries of the Chesapeake, Inc. | 222 East Redwood St. Baltimore, MD 21202
410.837.1800 ext. 1188 | [email protected]
Lisa Rusyniak is the President & CEO of Goodwill Industries of the Chesapeake, which serves Central Maryland and the Eastern Shore with a budget of $54 million, 32 retail locations, and nine workforce development sites.
A mission-driven leader, Lisa is dedicated to building a stronger Baltimore through Goodwill's workforce initiatives and wants to eliminate poverty through employment. While many know Goodwill for its retail stores, Goodwill is much more, with a mission of preparing people to secure and retain employment and build successful independent lives. Annually, Goodwill places over 2,000 people into jobs and provides services to over 4,000 individuals.
Traditionally, Goodwill has focused on the hardest to serve, those in Baltimore City, by offering open enrollment for anyone to join a free Goodwill program. Additionally, case management is now offered to all participants to ensure they are supported pre-employment and after they are working. She has also expanded program reach to place individuals into higher-paying jobs by connecting them to middle-skilled employment opportunities. A true collaborator, she has developed relationships with organizations such as CVS Health, Google, Amazon, Microsoft, and North Americas Building Trades Unions.
Her ultimate goal is to open an adult high school in Baltimore City. The Excel Center will provide adults the opportunity and support to earn a high school diploma, begin post-secondary education, or access programs that lead to career pathways in middle-skill occupations.
Lisa joined Goodwill in 1997 and held various leadership roles before she became President & CEO in 2012. She earned her Bachelor's of Science degree from Salisbury University, a Master's of Science degree from Wilmington University, and has executive certificates from Georgetown, Cornell, and Harvard Universities. Lisa serves on the board of Business Volunteers Maryland and The Governor's Workforce Development and the Baltimore City Workforce Development Board, and recently finished two terms on Goodwill Industries Internationals' Board of Directors.
---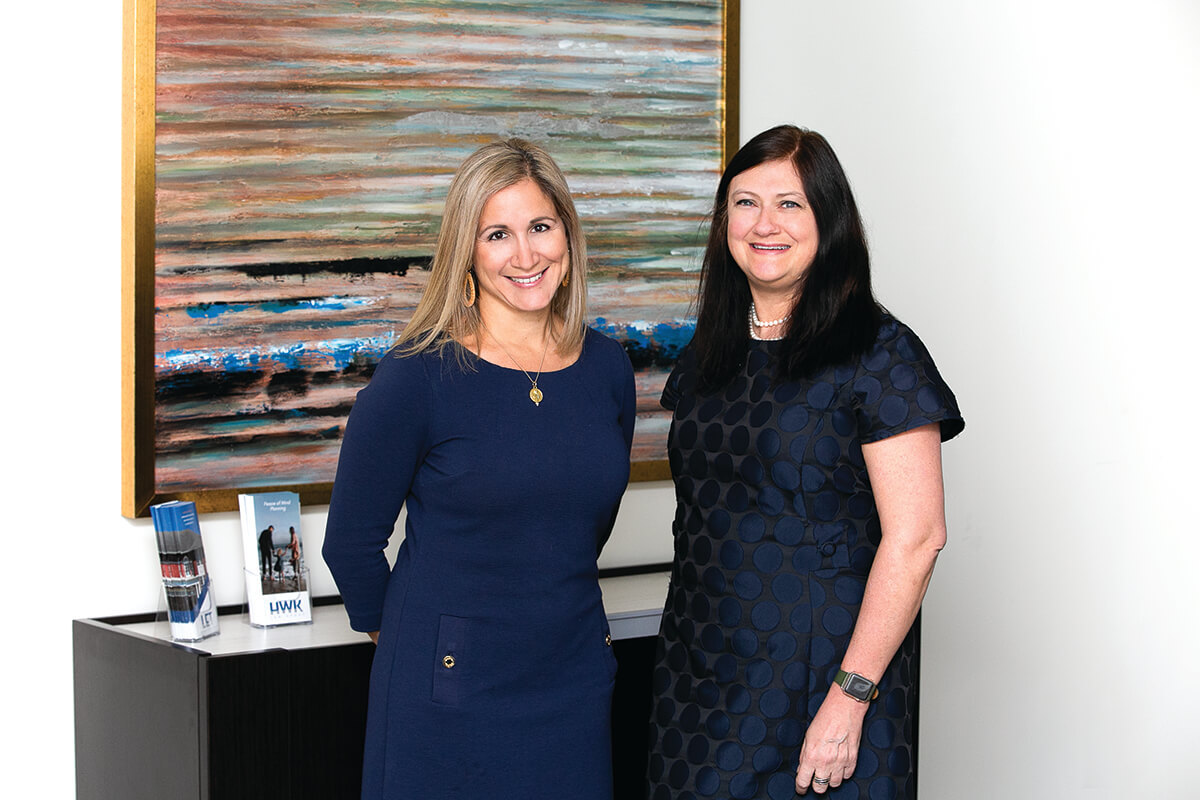 Nicole R. Hewitt, Esq.

Co-Founder, Attorney
Michelle J. Marzullo, Esq.

Attorney

HWK Law Group | 1447 York Road Suite 800 Lutherville, MD 21093
410.825.2255 | hwklawgroup.com
Nicole R. Hewitt and Michelle J. Marzullo of HWK Law Group in Lutherville are accomplished attorneys committed to personally focusing on the goals and needs of their clients. Both earned their J.D. degrees from University of Baltimore Law School, and Hewitt also holds an LL.M. in taxation from Georgetown University Law Center. Hewitt, who co-founded HWK in 2007, specializes in trusts and estates, elder law, special-needs planning, and real estate. Marzullo, with a background in insurance coverage and defense and employee matters, joined the law group in early 2019. She serves as outside general counsel to a variety of companies and focuses her practice on business and real-estate contracts. Both attorneys enjoy working closely with clients to understand each specific situation, educating them on their options in order to provide customized legal services. As a team, Hewitt and Marzullo are able to serve all their clients' personal planning and business needs.
---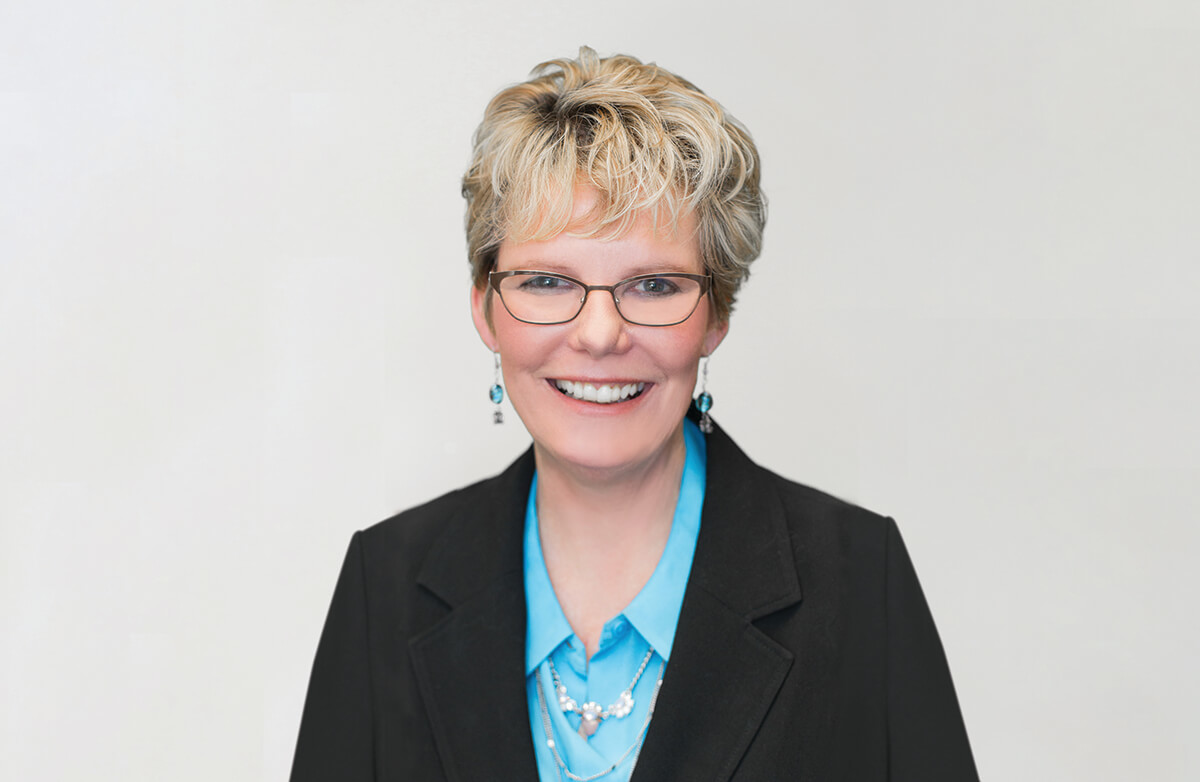 Judith Antisdel

President
AT Direct | 8765 Mylander Lane Towson, MD
410.825.0086 | annetisdale.com
Over 32 years ago, when the firm Judith Antisdel was working for began to fail, her sister encouraged her to start a company where employees would be motivated to do their very best. Shortly thereafter, Antisdel's sister was murdered. Inspired by her sister's words, Antisdel founded her full-service marketing, print, and direct-mail firm serving businesses, nonprofits, and others. Having employed hundreds of people over the years, Antisdel creates jobs, as well as star employees, while also improving the lives of the people the nonprofits serve.
---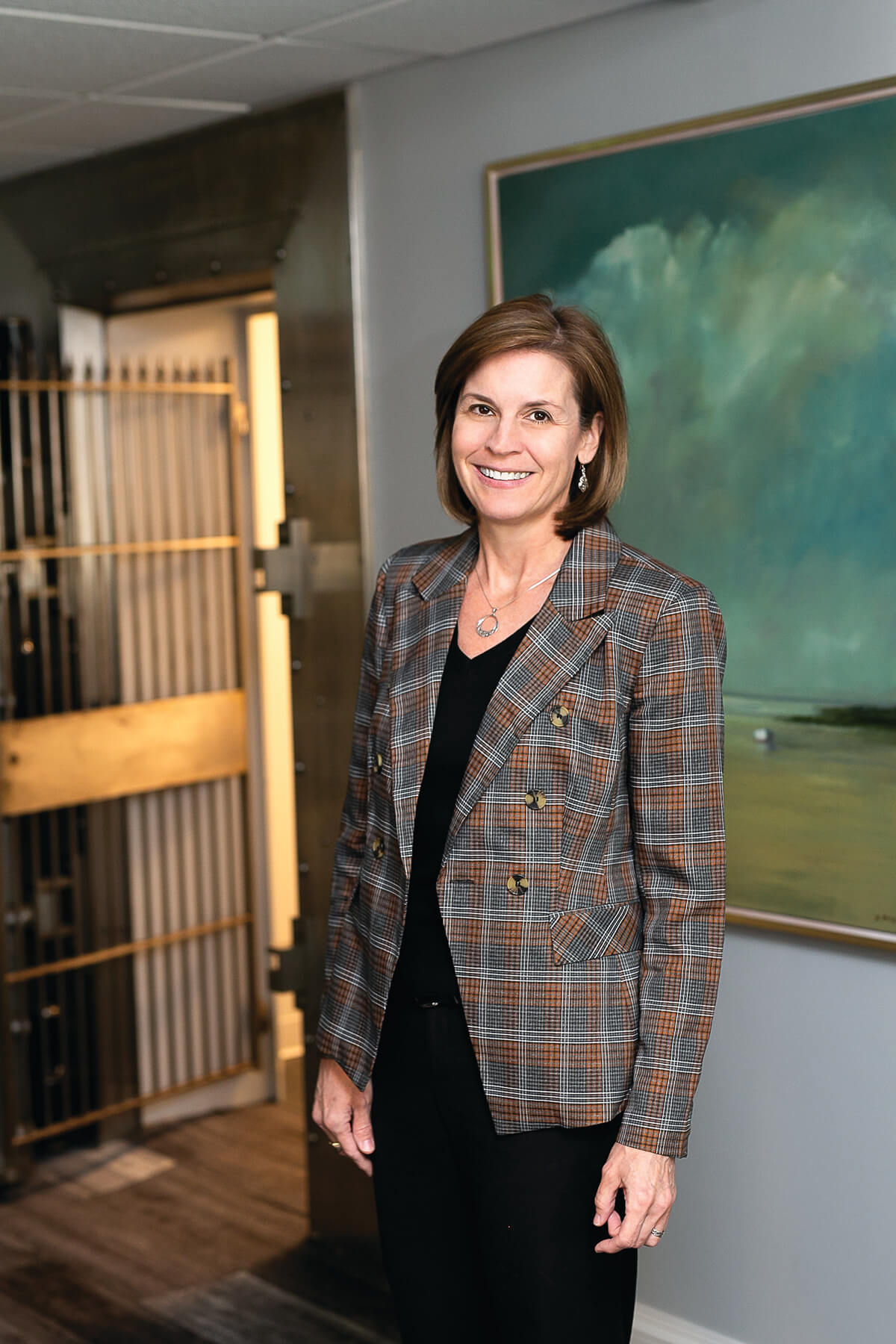 Ann-Marie P. Monroe

Vice President, Commercial Relationship Manager
Atlantic Union Bank | Three Ponds Business Park 7100 Columbia Gateway Drive, Suite 130 Columbia, MD 21046
443.615.3262 | atlanticunionbank.com
Ann-Marie P. Monroe is a woman who knows commercial banking; she's been helping local business owners prosper and thrive for 29 years. While serving as a trusted advisor and confidant for her clients, she is also deeply committed to the community, mentoring future leaders as a member of the Towson University Business & Leadership Alumni Alliance and supporting animal rescue efforts through the Baltimore area and beyond.
---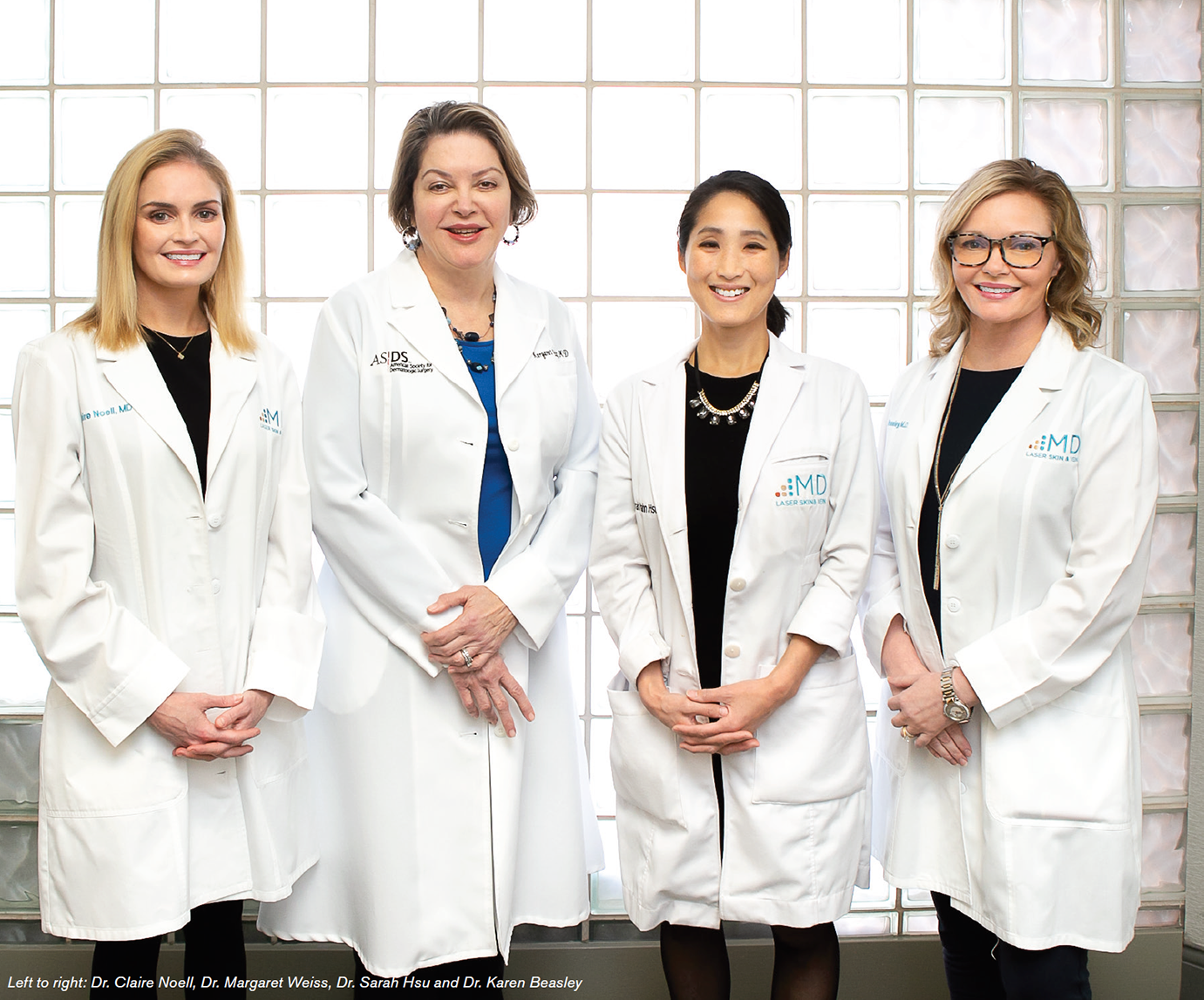 Maryland Dermatology Laser, Skin & Vein Institute Affiliate of Anne Arundel Dermatology

Aspen Mill Professional Building | 54 Scott Adam RD, Ste. 301 Hunt Valley, MD 21030
410.666.3960 | mdlsv.com
Board-certified dermatologists Dr. Margaret Weiss, Dr. Karen Beasley, Dr. Sarah Hsu, and Dr. Claire Noell draw from their vast experience to provide personalized care.
Specializing in medical and cosmetic dermatology, laser surgery, and treatment of varicose and spider veins, Dr. Weiss co-directs MDLSV with Dr. Robert Weiss. She also co-founded the Maryland Body Sculpting Center. A clinical assistant professor of dermatology at the University of Maryland, she recently served on the board of directors of the American Society for Dermatologic Surgery. After Princeton University, she received her B.A. and M.D. from The Johns Hopkins University. A past assistant professor of dermatology at Johns Hopkins, Dr. Weiss completed her dermatology residency as chief resident there.
Dr. Beasley graduated magna cum laude from Loyola College in Baltimore and is an Alpha Omega Alpha Honor Society graduate of the University of Maryland School of Medicine, where she is a clinical assistant professor of dermatology. She specializes in skin rejuvenation and removal of sun damage through lasers and light-based devices, injectable fillers, neuromodulators, and the treatment of varicose and spider veins and scars. She is known for her aesthetic eye and places an emphasis on delivering natural looking results.
Dr. Hsu received her B.A. and M.D. at The Johns Hopkins University, completed an internship at Johns Hopkins Bayview Medical Center, residency training at Boston University's Boston Medical Center, and an aesthetic dermatology fellowship at MDLSV. Dr. Hsu has a special interest in acne, rosacea, pigmentary disorders, scars, melanoma, and non-melanoma skin cancers.
Dr. Noell attended Vanderbilt University and received her M.D. from Tulane University School of Medicine. After her internship at Tulane Medical Center and dermatology residency at Tufts Medical Center, she completed an aesthetic dermatology fellowship at MDLSV. Dr. Noell has a special focus on advances in lasers and lightbased devices for clinical applications, complex medical dermatology, melanoma and non-melanoma skin cancers, pigmentary disorders, and rosacea.
---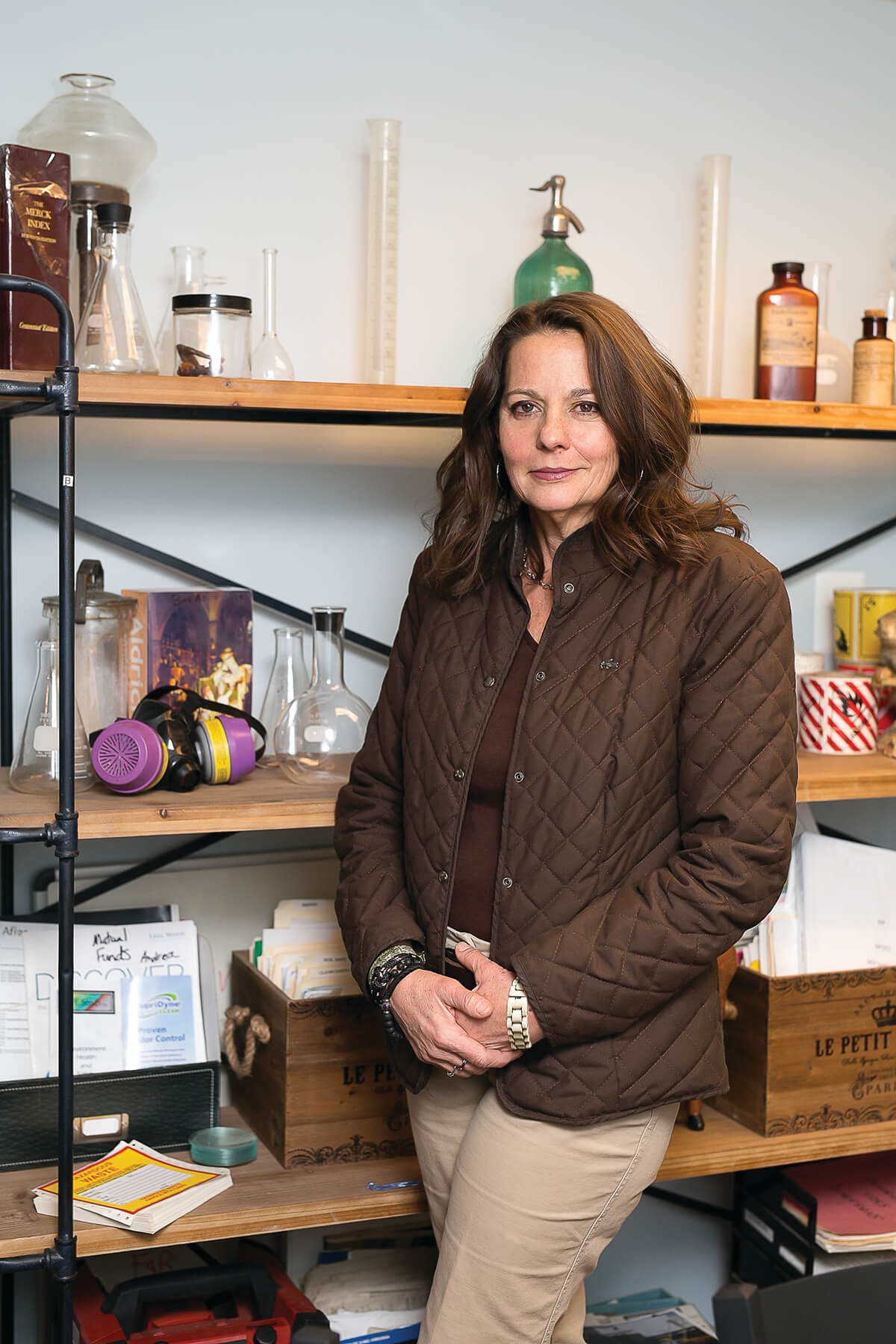 Susan C. Kenney, CHMM

President
Bay Associates Environmental, Inc.
2302 Frederick Road Suite B Catonsville, MD 21228 | 410.418.4880 | hazardouswastepros.com
Susan C. Kenney turned her love for science into a lifelong career. After working for both the Connecticut Department of Environmental Protection and Maryland's Department of the Environment, she knew changing regulations had created a need for professional and environmentally sound hazardous-waste management. She founded Bay Associates Environmental in 1992, offering waste management, site investigations, industrial hygiene, and interstate and local waste transportation, with help from her own fleet of roll-off dumpsters. Highly respected in the industry, Kenney has overseen hundreds of hazardous-waste projects.
---
Eastern Shore native Caryn Brookman has always appreciated Maryland's natural resources—and wants to protect them for future generations. Now 10 years old, Blackwater Environmental Group provides comprehensive environmental planning services, specializing in National Environmental Policy Act compliance. Blackwater also has expertise in conducting technical analyses in areas such as air quality, noise, socioeconomic and natural resources. Blackwater's staff brings a range of federal, state, and private consulting experience in navigating the environmental process over the past few decades.
---
Devon Conklin believes that getting to know patients is the best way to provide high-quality care. The most difficult situations, she believes, can be prevented through lifestyle modifications. Dr. Conklin chose dentistry because she wanted to work in health care while giving back to the community. A graduate of the University of Maryland School of Dentistry, Dr. Conklin has been recognized as a Baltimore Top Dentist and 40 Under 40. The mother of twin boys, she works with Baltimore schoolchildren in a program called SHARPKids.
---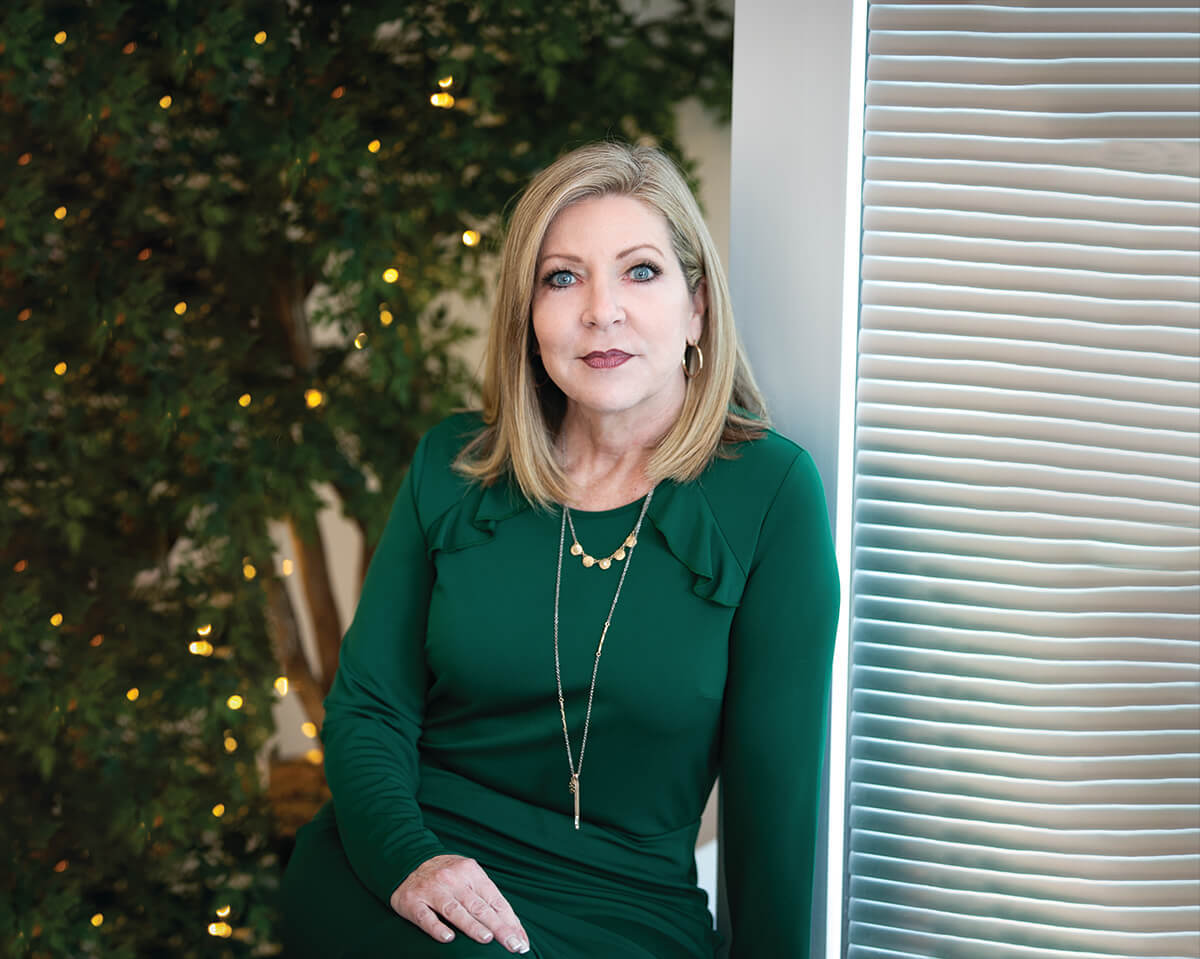 With years of experience solving business challenges, Kathleen Taylor joins CTSI to expand its leadership across multiple industries including Long-Term Care and Senior Living in the Mid Atlantic. CTSI helps customers improve business and patient care outcomes with technology and systems integration including audiovisual & collaboration, communications, digital infrastructure, life safety and security systems. Kathleen works with business leaders including CxO's, Executive Directors, Nursing and IT Staff to help drive improved communications, collaboration, safety and other positive business outcomes.
---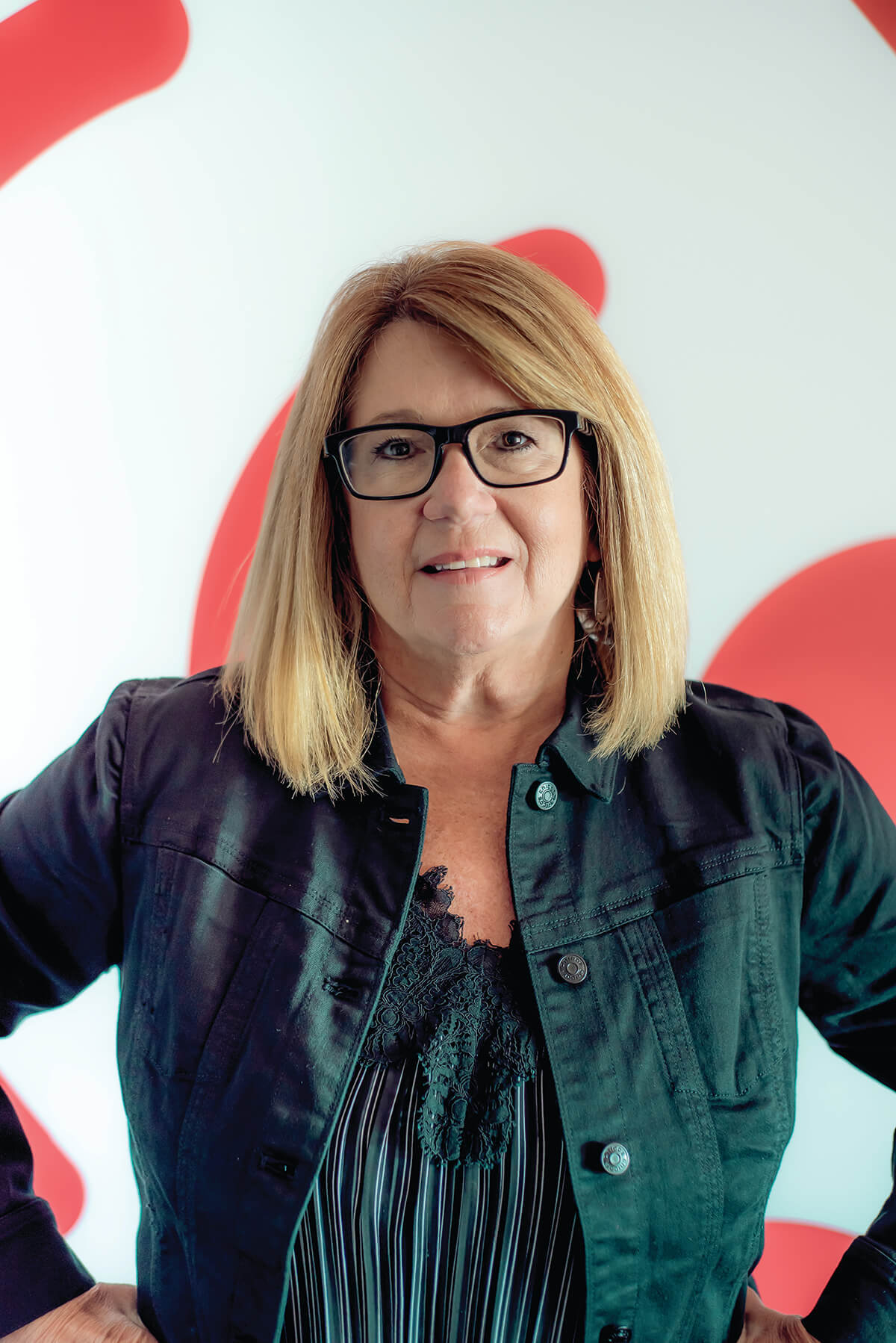 Lynn Polovoy is a leader with a deep connection to the local media landscape. Born and raised in Baltimore, she has over three decades of experience in local media sales and management.
In her role as Market President for iHeartMedia Baltimore, she works with the programming, business, and sales teams for four station brands and oversees on-air and digital programming, as well as creating new business and revenue opportunities.
"As Market President, I've applied leadership lessons from my own mentors and colleagues over the past 30 years and enjoy putting them into action with my team today," said Polovoy. "The opportunity to lead the Baltimore market and be part of the continued success of the team we've built here has been a dream come true."
---
When Dr. Shari Kohn started her practice in 2004, she drummed up business by visiting area pediatricians and dentists dressed as the Tooth Fairy. Now she and Dr. Melena Evancho Parlette offer a full range of preventive and restorative treatments. Dr. Kohn serves on numerous professional boards, including as a trustee of the American Academy of Pediatric Dentistry foundation. She believes in reaching children at a young age to prevent oral problems and reaches out to daycare centers and preschools to educate parents and children—though she no longer dresses as the Tooth Fairy.
---
A fulltime energy trader by day, Francesca Gallucci likes to bring influencers together to break bread at dinner time. Dinner with Fran, now in its third year, invites members of Baltimore's arts and food communities to dine with leaders from underserved communities to discuss today's most pressing issues. Gallucci— who works with the Food Project to create meals using near-waste produce—believes in the power of collaboration and her dinners have inspired important conversations.
---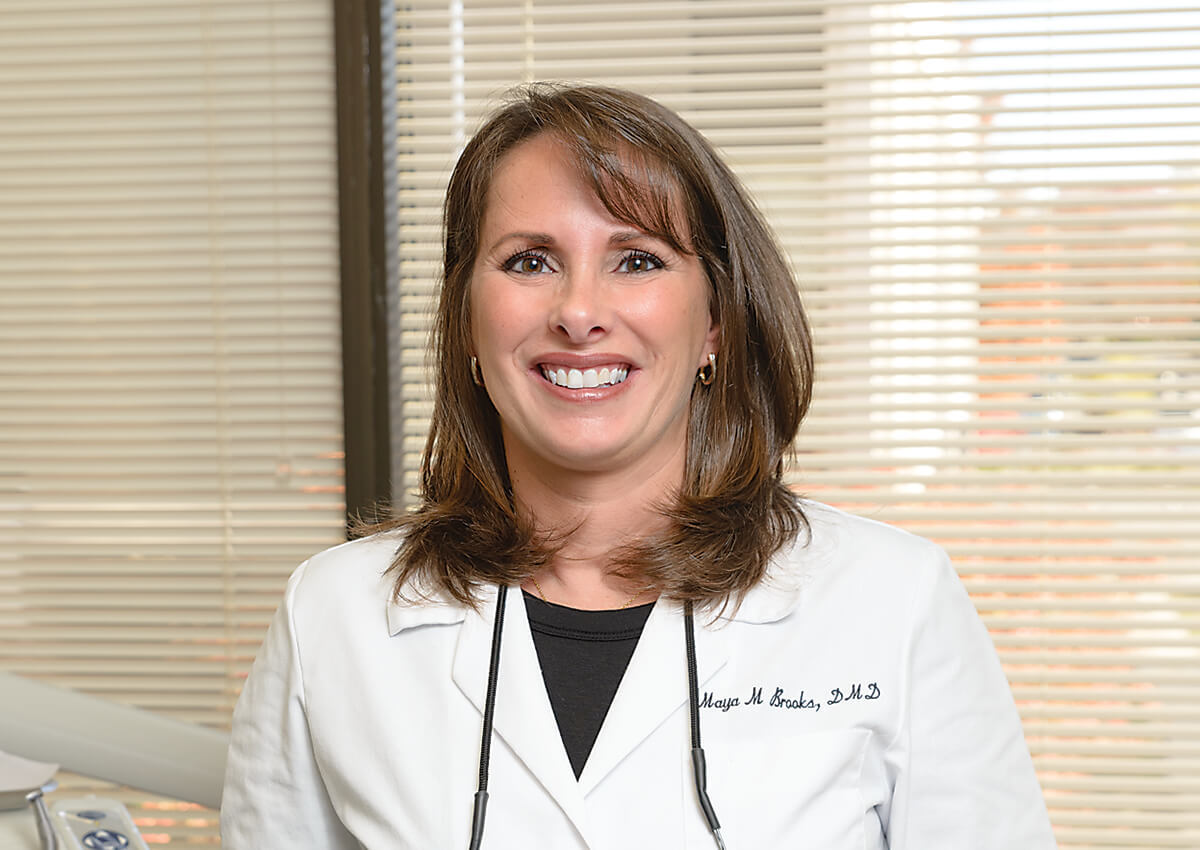 Dr. Maya Brooks and her colleagues offer a full array of cosmetic and restorative procedures, including complex cases, from dental implants to full-mouth reconstruction. After graduating the University of Pittsburgh School of Dental Medicine, she completed her residency in Brooklyn and worked in private practice before joining Greater Baltimore Prosthodontics in 2003.
She stays on top of the latest advances, uses progressive materials and techniques, and works with patients so they are well informed about the choices available to them.
---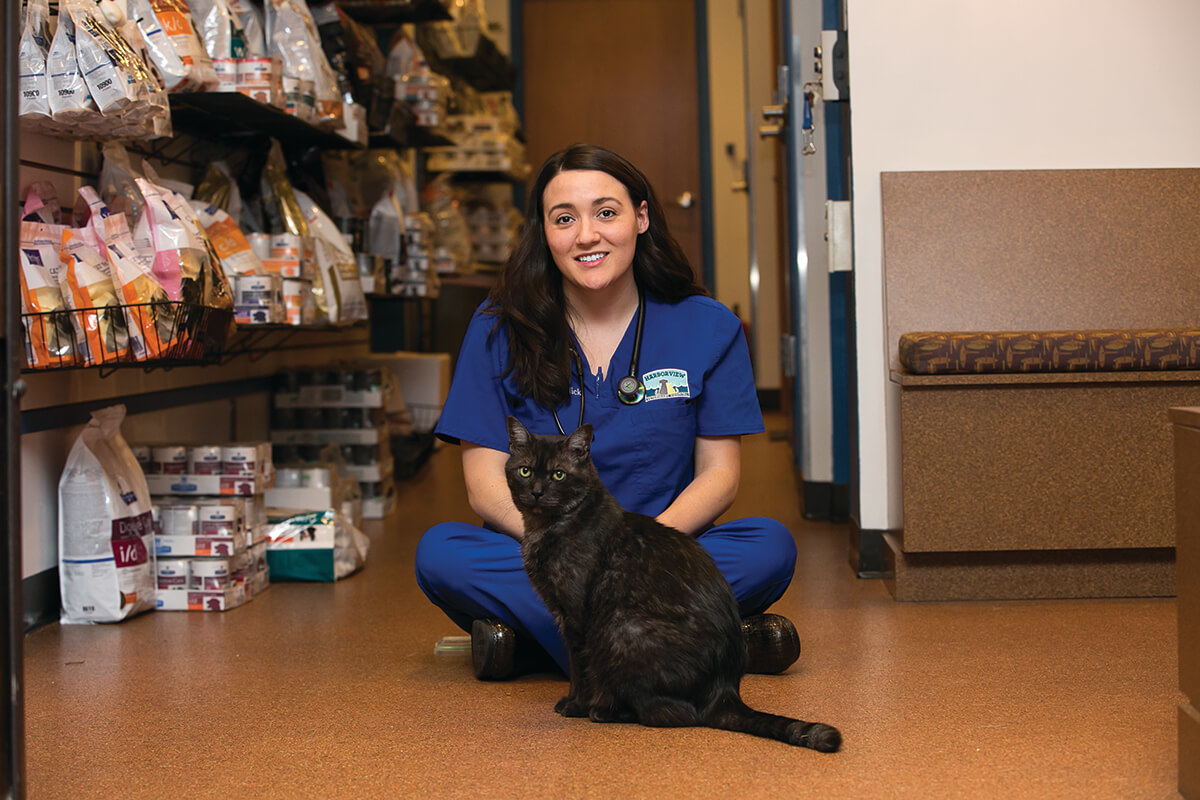 Dr. Stacey Hicks believes that a vet visit should be as stress-free as possible. She and her staff emphasize fear-free handling techniques when dealing with pets, creating a calming environment. Since opening in August 2019, Harbor View Veterinary Hospital has grown steadily thanks to outstanding care. In addition to medical care, she specializes in veterinary dentistry and canine behavior. A volunteer vet at BARCS, she also provides emergency treatment for homeless animals as part of the Franky Fund.
---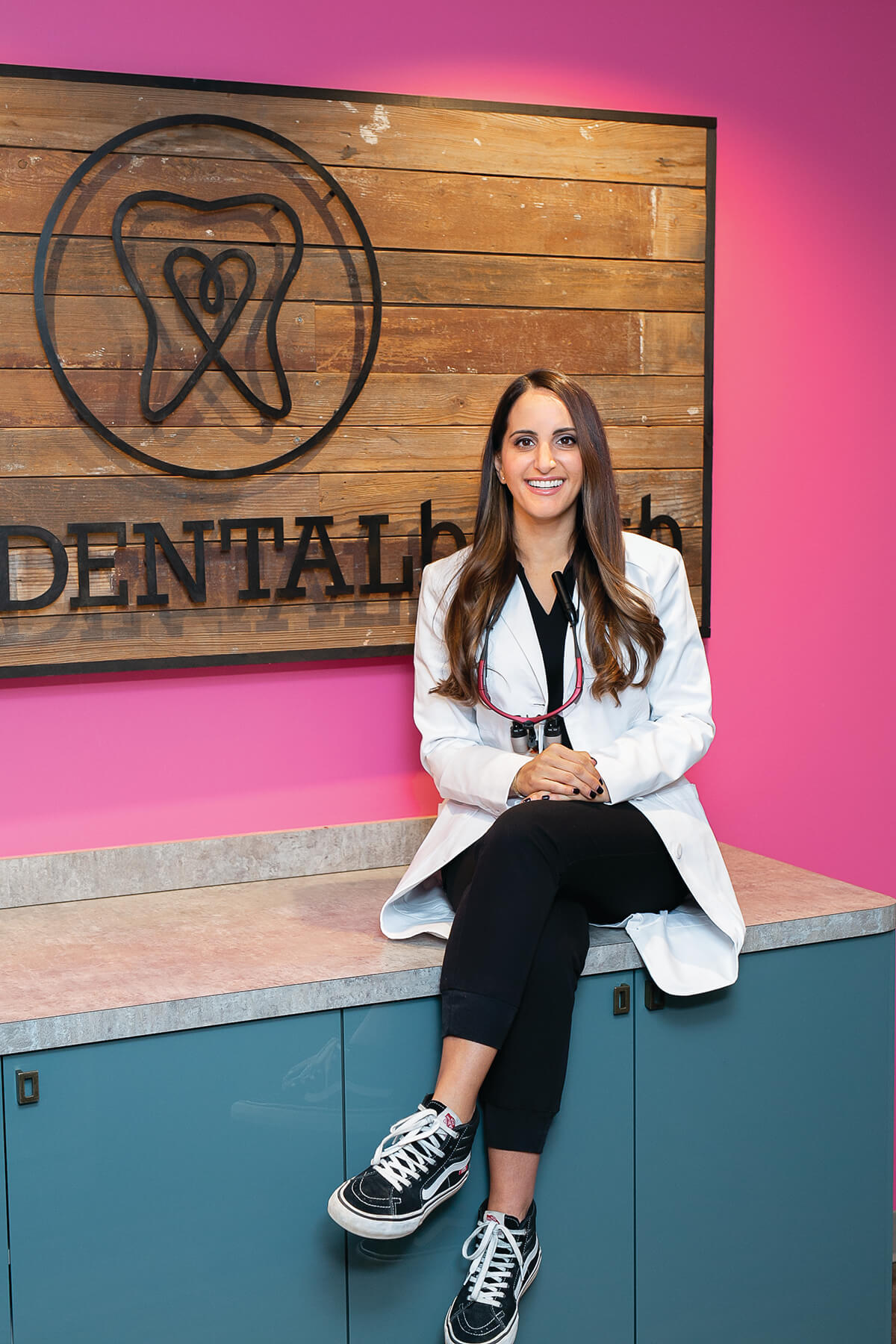 Combining empathy with both the arts and sciences, dentistry was a natural career choice for Ashley Izadi. Dr. Izadi attended the University of Maryland Dental School and later served as chief of residents at the school's Advanced Education in General Dentistry Clinic. Established seven years ago, Valley Dental Health has become a part of her hometown community. From routine hygiene to advanced cosmetics and surgical procedures, Valley Dental Health offers innovations in dentistry with a relaxed and fun vibe. In 2019, it was named one of Baltimore magazine's Best Places to Work.
---
A top-rated family attorney, Kerri Cohen's approach combines sensitivity to clients' needs and zealous advocacy. The firm also is able to educate clients in such areas as collaborative law and co-parenting. After receiving her law degree at University of Baltimore, working in the private sector, and serving as an assistant public defender in Baltimore City, Cohen founded the Law Offices of Kerri Cohen in 2014. Since then, she has brought on additional legal and support staff, and has been named a top metroarea attorney by Super Lawyers.
---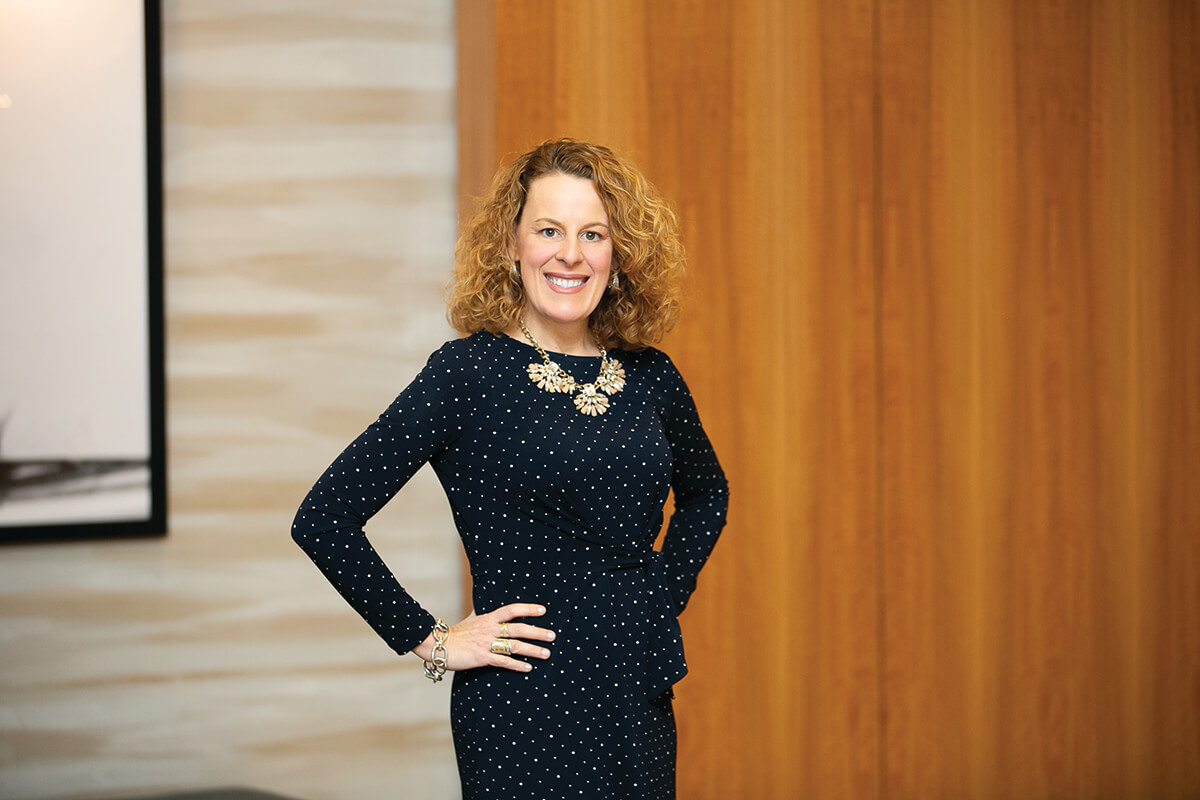 As a Morgan Stanley Wealth Advisor, Lori Villegas designs custom strategies with her clients to manage, preserve, and transition their wealth. Villegas, with more than 25 years of experience, focuses on first-generational wealth, working with business owners and executives to help them preserve their wealth and create individual plans that address their distinct needs. "Being a woman in a male-dominated field gives me a distinct perspective," says Villegas, who is on the Women United Council and United Way Board. She was also named one of the Most Influential Marylanders by The Daily Record in 2019. Villegas gives back to the community by mentoring other businesswomen, participating in Giving Circles, and working with various charitable organizations. "I hope that my small impact will help Baltimore be a better city," she says.
---
A four-time Chairman's Club and twotime Hall of Fame winner at Heartland Payment Systems, Barbie Hargrave goes the extra mile to ensure clients are protected from fraud and have excellent service. Heartland offers credit-card processing, payroll services, gift and loyalty programs, and amazing customer analytics to propel any business to the next level. Hargrave, who attended Notre Dame Prep, Villa Julie, and Loyola, joined Heartland six years ago, immediately received the Rookie of the Year award, and has been a Top Producer ever since.
---
Dr. Hazel Glasper is an oral healthcare advocate who wears many hats. In addition to being the owner of Revive Dental, she is the CEO of a comprehensive dental consulting firm, and founder of the nonprofit organization, Teach Me Dental. Her educational programs and outreach initiatives have touched millions. Through her Comprehensive Healthcare conferences, Dr. Glasper is bridging the gap between the medical and dental communities, and has spoken before the Maryland Senate and House of Delegates in support of improved access to dental healthcare for the uninsured.
---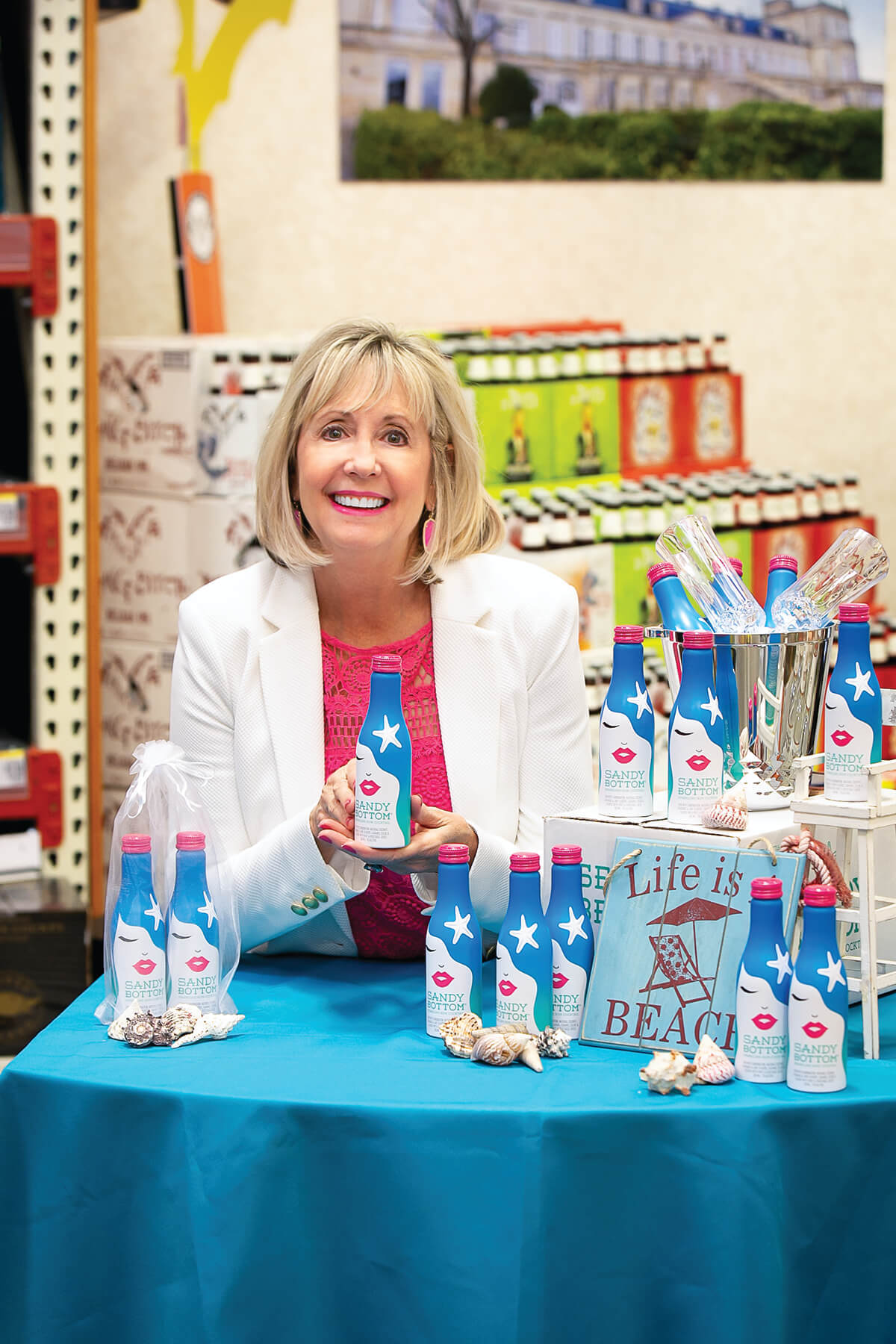 Sandy Mazza loved to cruise the Bay, serving her pink sparkling coconut rum cocktail to guests. Encouraged by friends, Mazza launched a test market in 2010, selling out the first production. Sandy Bottom Cocktails rebranded in 2017, with nearly 200 accounts including the Four Seasons Hotel Baltimore, the MGM National Harbor, and Naval Exchange in Annapolis. Sandy enjoys supporting Maryland charitable events with Cystic Fibrosis, Living Classrooms, and Kidney Foundation. A certified minorityowned business, Mazza received The Entrepreneur of the Year Award in 2018 from her lending institution.
---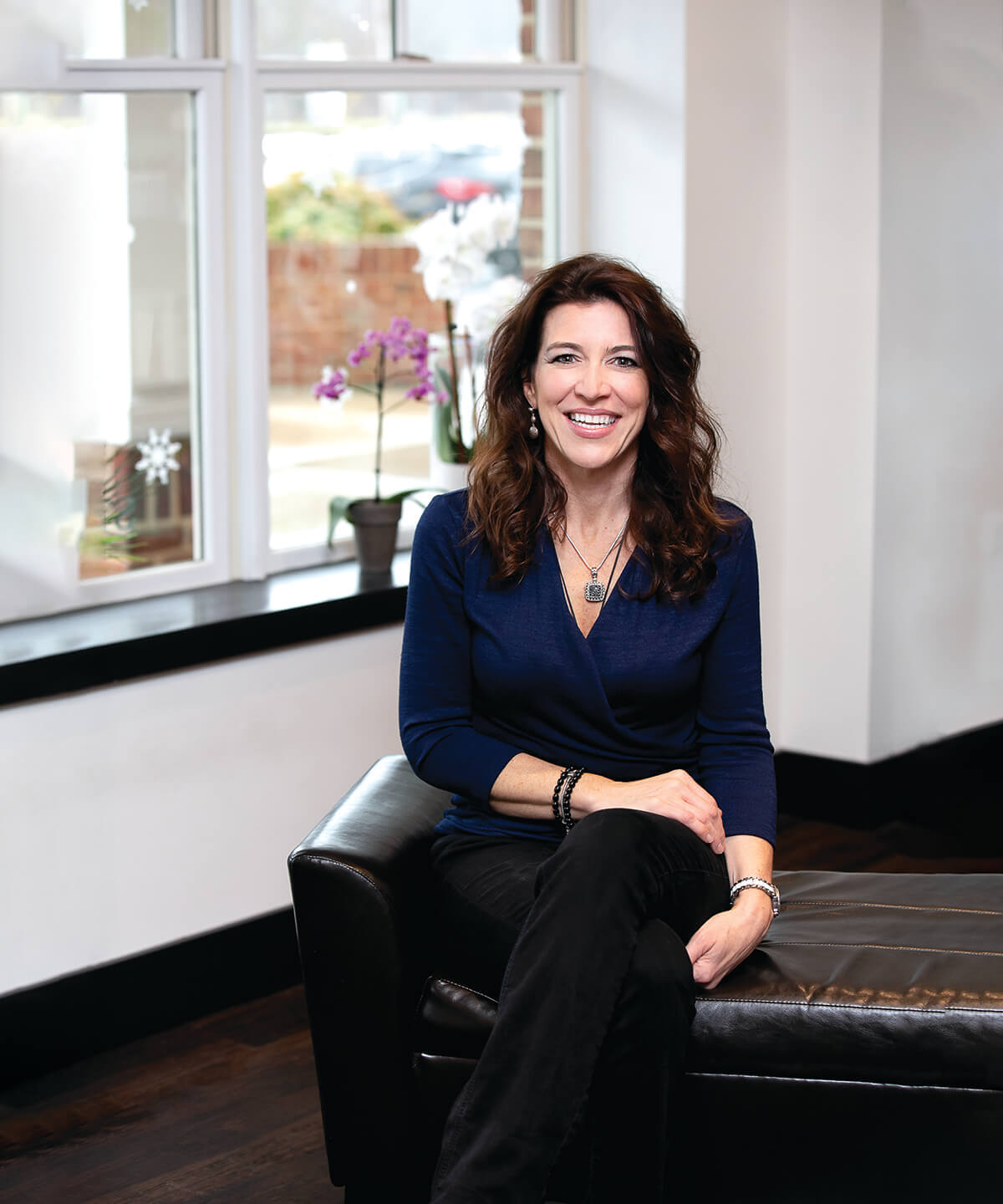 Founded in 2015, Studio 360 has consistently been named a Baltimore magazine Top Salon. It's also grown, expanding to 35 employees and extending its hours to meet demand.
Amanda, a Vidal Sassoon and Tigi Academytrained stylist, wanted the salon to provide a fun and professional place to work and visit, but she's also been able to give back to the community, supporting local schools and sports teams, Future Business Leaders of America, and Children With Hair Loss, to name afew causes.
---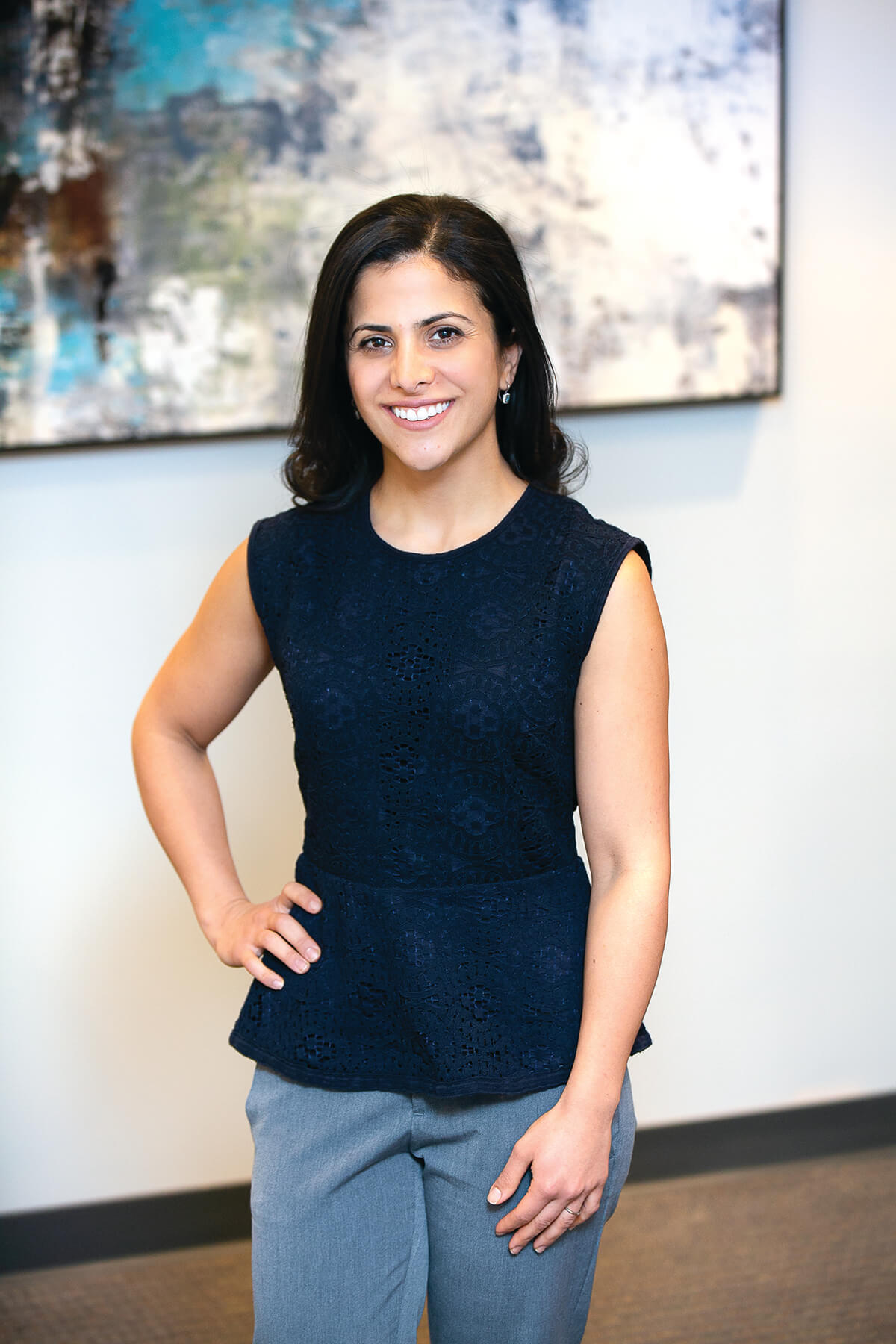 Melody Ward knew at an early age that she wanted to work collaboratively with people to improve their health. She discovered that dentistry could provide her with that opportunity and decided to follow that path. In dental school at the University of Maryland, she became fascinated with surgery and pursued a residency in periodontics. Since she opened her practice, it has expanded to two locations that offer a variety of periodontal and implant services. A Baltimore magazine Top Dentist, Dr. Ward understands that open communication, trust and expertise are essential to the patient-doctor relationship.
---
Jacqueline Copeland's "true north" has always been art and community. Her career in the museum industry include 15 years at the Walters Art Museum and the Getty Leadership Institute. She has served on the boards of the Greater Baltimore Cultural Alliance and the Downtown Partnership. As the executive director of the Reginald F. Lewis Museum, she is committed to telling the story of 400 years of Maryland African American history and culture through thoughtful exhibitions, engaging programs and can't-miss special events.
---
A skilled plastic surgeon recognized in Baltimore's annual Top Doc peer survey for Reconstructive and Cosmetic Plastic Surgery, Dr. Shermak focuses on helping patients achieve their best visions of themselves.
Expert at body contouring, mommy makeovers, facial rejuvenation, and breast procedures, she listens to patients carefully to assure their goals are met. A national leader in her field, she has written a surgical text on breast and body contouring.
Dr. Shermak teaches colleagues and students locally, nationally and internationally, with an academic focus on patient safety and individualizing care. After earning her medical degree from Johns Hopkins School of Medicine and serving on the Hopkins faculty for 11 years, she transitioned into private practice in Lutherville. Her motto: "This is your life: Make it beautiful!"
---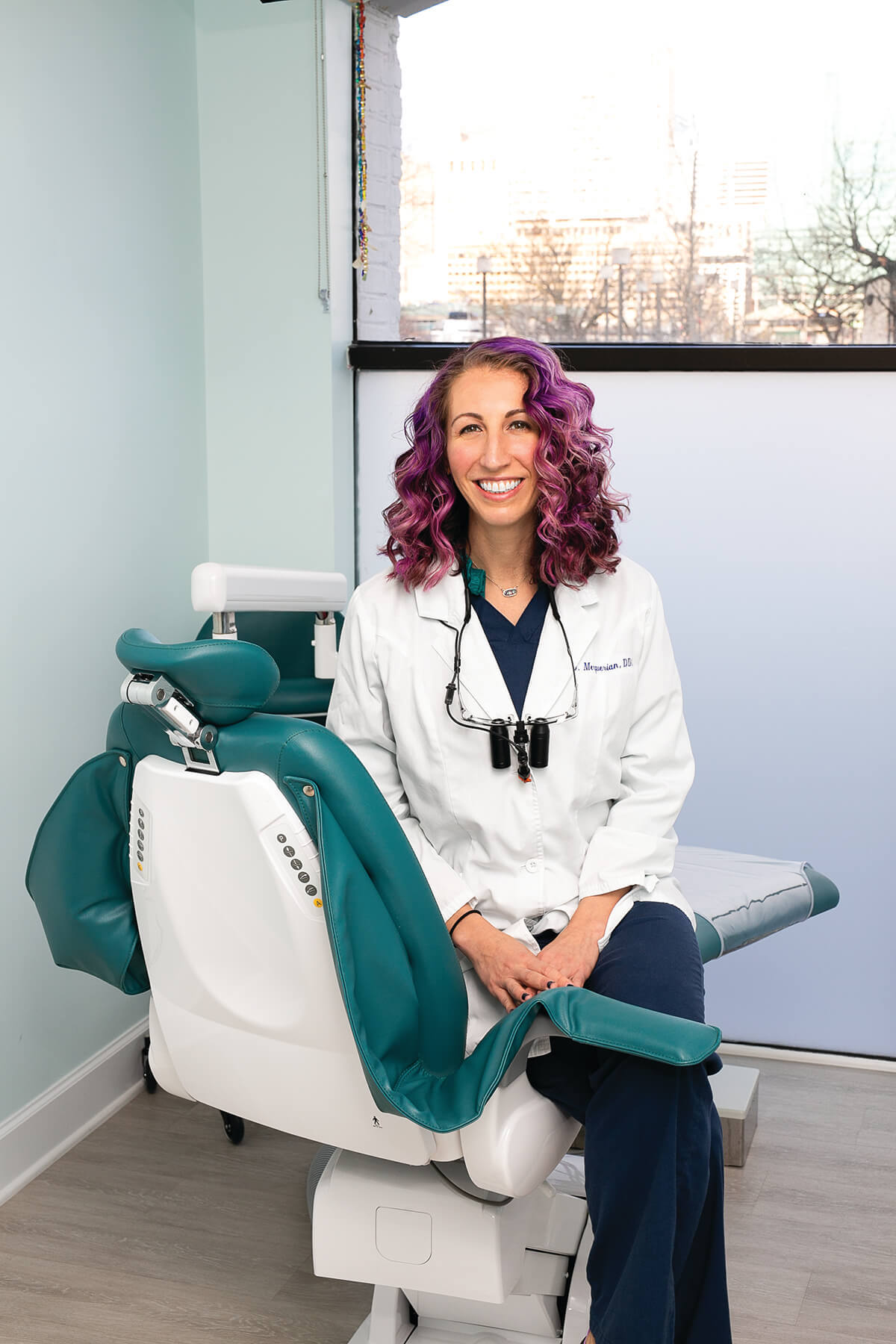 Dawn Merguerian worked at her father's dental office in high school and college, and loved relieving people's pain. Her favorite phrase after a procedure became, "Wait, that was it?" Dr. Merguerian attended Johns Hopkins University and University of Maryland Dental School, followed by a residency at the Baltimore VA Medical Center. She furthered her education at Duquesne and Columbia with a focus in IV sedation and implants, and worked in private practice for nine years before opening Waterfront Dental, which offers in-house savings plans for patients without insurance.
---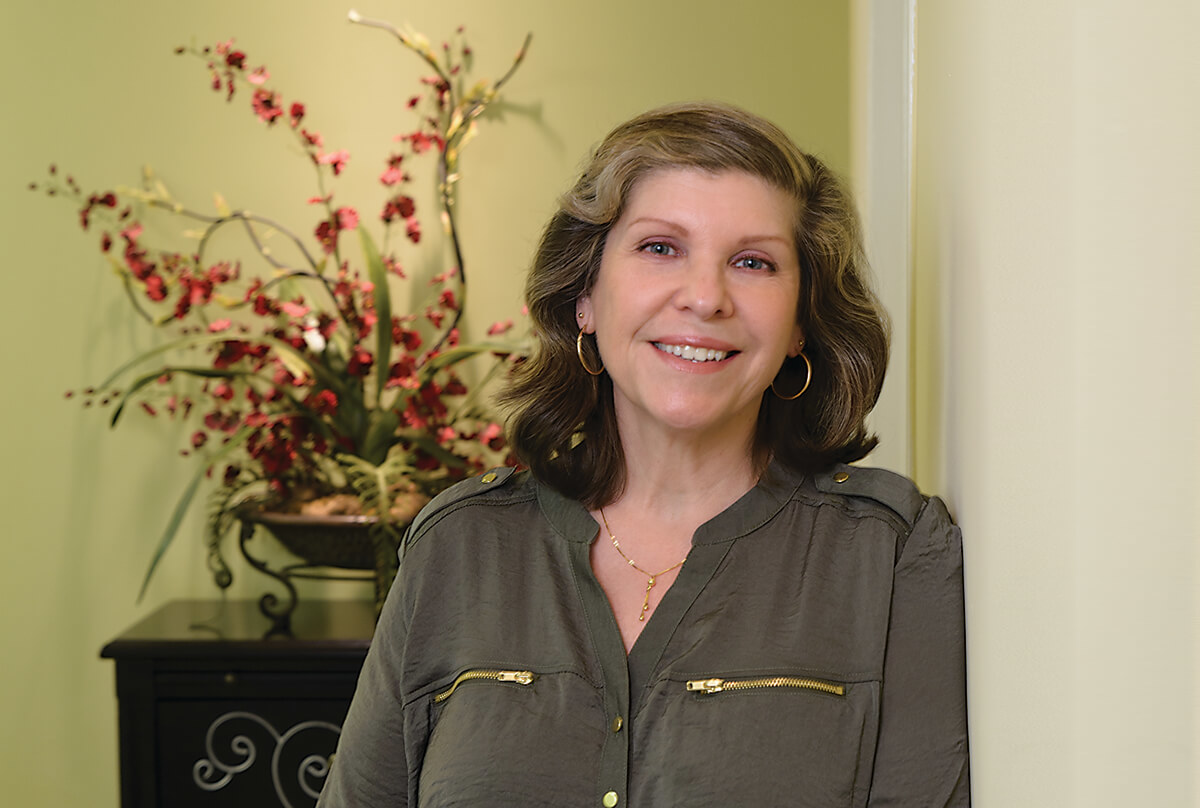 Doctor Woodyard is one of the region's original female plastic surgeons and is native to Baltimore. She is board-certified by the American Board of Plastic Surgery and an active member of the American Society of Plastic Surgeons and the American Society for Aesthetic Plastic Surgery.
Since 1995, her extensive background and experience have provided her the knowledge and judgment to combine the best of cuttingedge technology with time-proven techniques so her patients routinely reach their goals safely and effectively.
---
Find the Best in Baltimore