Following nationwide weekend raids and a recent U.S. Immigration and Customs Enforcement (ICE) arrest in Southeast Baltimore, hundreds rallied in Highlandtown Sunday, marching down Eastern Avenue and around Patterson Park in a show of support with the local immigrant community.

"Families have been scared to leave their homes. They don't want to go outside and they're afraid to send their children to school," said Lourdes Ortega, an Ecuadorean immigrant, Highlandtown resident, mother, and one of the event's organizers. "Last night, about 20 neighbors got together and we said we have do something."
Ortega, an undocumented immigrant, said she had previously received what is known as DACA relief—Deferred Action for Childhood Arrivals—from the Obama Administration. The DACA consideration allows individuals who entered the U.S. as minors to remain in the U.S. for renewable two-year periods and to receive work permits. (The program does not allow for a path to citizenship.)
"The whole country is feeling it [the fear of deportation]," said Giuliana Valencia-Banks, a Peruvian immigrant and U.S. citizen, who also marched Sunday. "Children don't know if they will lost their parents."
ICE officials arrested more than 600 people in raids across at least 11 states last week, according to the New York Times. Those actions come on the heels of a new executive order signed by President Donald Trump. Late last month, Trump broadened the authority of immigration officials to detain undocumented immigrants, essentially overturning the Obama Administration's policy of prioritizing felons, those with gang connections, and habitual misdemeanor offenders.
Among those on hand at the rally, which began on the steps of the Enoch Pratt Southeast Anchor Library, were new First District City Councilman Zeke Cohen and new District 46 State Delegate Robbyn Lewis.
"My message to ICE is get out of our city. We don't want you here," said Cohen, who confirmed that ICE had served a warrant and made an arrest Thursday night in Fells Point, but said reports of other arrests in Baltimore City and Baltimore County had not been substantiated as of yet. "My message to Donald Trump is that America already is great and it's because of the diversity in our communities."
Lewis is one of the co-sponsors in Annapolis of The Trust Act, which seeks to prohibit Maryland law enforcement officials "from stopping, arresting, searching, or detaining an individual for purposes of investigating a suspected immigration violation."
She said that the Baltimore Police Department did not participate in the local arrest of immigrant by ICE officials last week and has provided assurances that they will not participate in future ICE raids. Volunteers from CASA de Maryland, which is offering awareness and legal training for individuals to serve as bystanders to ICE arrests, were also on hand Sunday.
A rally in support of The Trust Act by the Maryland Legislative Latino Caucus, the Legislative Black Caucus, and the Asian American, Pacific Islander Caucus is scheduled for tonight at the Lowe House Office Building in Annapolis.
Also this evening, former Baltimore Sun reporter and Wire creator David Simon is hosting a benefit—City of Immigrants: A Night of Support—at the Beth Am Synagogue in Reservoir Hill.
Meanwhile, President Trump took credit for the raids Sunday on Twitter: "The crackdown on illegal criminals is merely the keeping of my campaign promise. Gang members, drug dealers & others are being removed!"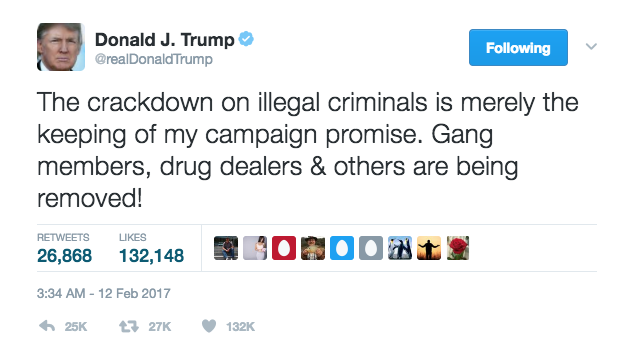 Katie Long, program coordinator and Hispanic liaison with the Friends of Patterson Park, said the anxiety of her immigrant neighbors extends beyond the Latino community to many others in Southeast Baltimore.
"I wouldn't want to live here without them," Long said of her immigrant neighbors. "The community is richer because of immigrants and I moved here to be near them. These are my friends and family. What is happening breaks my heart."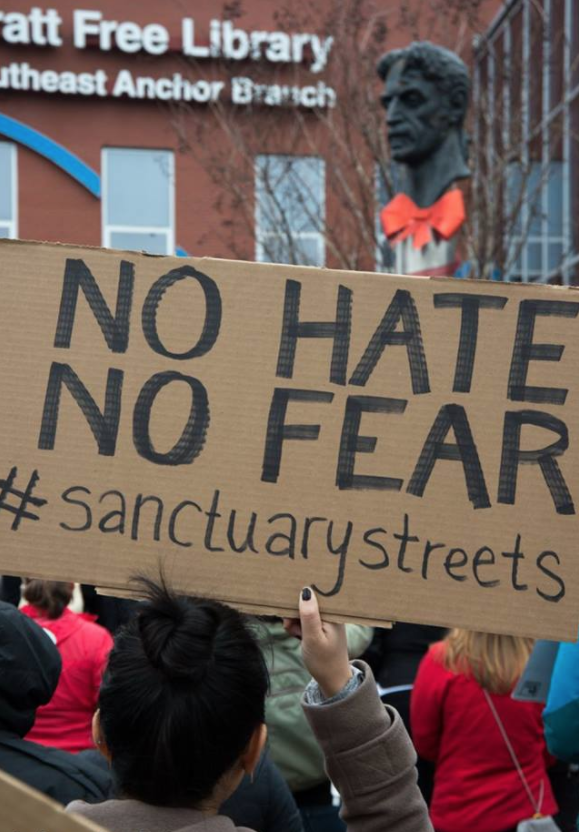 ---
---