Monday is Opening Day at Camden Yards. Here's all you need to know.
Time of Game: 3:05 p.m.
Where you can see/hear it: MASN2 and 105.7 The Fan
Who's throwing out the first pitch: Mayor Catherine Pugh
Starting pitcher: Kevin Gausman (Chris Tillman, who has been the O's opening day starter for three years running, is injured.)
Projected lineup (according to fantasy baseball site Rotochamp.com):
1. Hyun Soo Kim, LF
2. Adam Jones, CF
3. Manny Machado, 3B
4. Chris Davis, 1B
5. Mark Trumbo, DH
6. Seth Smith, RF
7. Jonathan Schoop, 2B
8. Wellington Castillo, C
9. J.J. Hardy, SS
Plus, here's a list of ways to celebrate both inside and outside the park.
So who's stock rose in Spring Training?
Rising star Trey Mancini absolutely hit the cover off the ball in Spring Training, hitting .339 in 59 at bats. Make no mistake, he's a very exciting prospect.
Outfielder Joey Rickard wasn't far behind him, picking up where he left off in last year's breakout Spring Training with a .302 average in 53 at-bats.
Also turning some heads? Left fielder Craig Gentry, a journeyman player the Orioles didn't have high hopes for. He's batting .327 in 52 at-bats and is projected to make the 25 man roster.
And, of course, it seems a little silly to say that Adam Jones' stock rose this spring—he's the team captain and already a superstar. But his time at the World Baseball Classic—capped by that mind-blowing catch (you know the one)—electrified both fans and Jones himself, who said the WBC was the "best experience of his life," sports-wise. We expect Mr. Stay Hungry to be even hungrier (famished?) as the season begins.
What the experts are saying.
Thanks to a shaky starting rotation, it's not supposed to be a great year for the Os, with sports writers projecting them to land anywhere between third and last place in the AL East. Our response? Yawn. The Os are perennially underestimated. We'll take our chances with Buck and the boys.
Farewell Melo Trimble—sniff.
It was inevitable, but it still hurts. Terps guard Melo Trimble has officially hired an agent and will be entering the 2017 NBA draft.
We'll miss his ankle-breaking drives to the basket, his free-throw proficiency, his quiet leadership, his awesomely tipped hair, and the sneaky little "damn, it's fun to be this good" smile that played at his lips after he made a great play.
He's not projected to get picked in most mock drafts, but that could change once teams get a look at him in pre-draft workouts. More likely, he'll have to prove himself in the D-League or abroad. Whatever happens, we're true believers. Everyone in Maryland has witnessed how good—and clutch—the kid is. This was his final play at College Park:
Melo Trimble's last shot at Xfinity Center was perfect. ???? pic.twitter.com/Riv7YaorWj

— Testudo Times (@testudotimes) March 29, 2017

Hey, at least someone from Maryland made it to the Final Four!
It wasn't a great NCAA tournament for either the Terps Men's or Women's teams (or for Mount St. Mary's, for that matter), but that doesn't mean Maryland won't be represented in the Final Four. Cinderella darlings South Carolina are outfitted by Under Armour, making them the local sportswear company's first team to get that far. "The exposure can be worth a lot of money," sports retail analyst Matt Powell told the Baltimore Business Journal. "It's a dream for any brand."
Bonus:
Get ready to feel really, really old. (But also filled with warm fuzzies and nostalgia.) The Orioles just signed infielder Ryan Ripken to an Aberdeen IronBirds minor league contract. Yes, Cal's son. Then the O's tweeted this picture: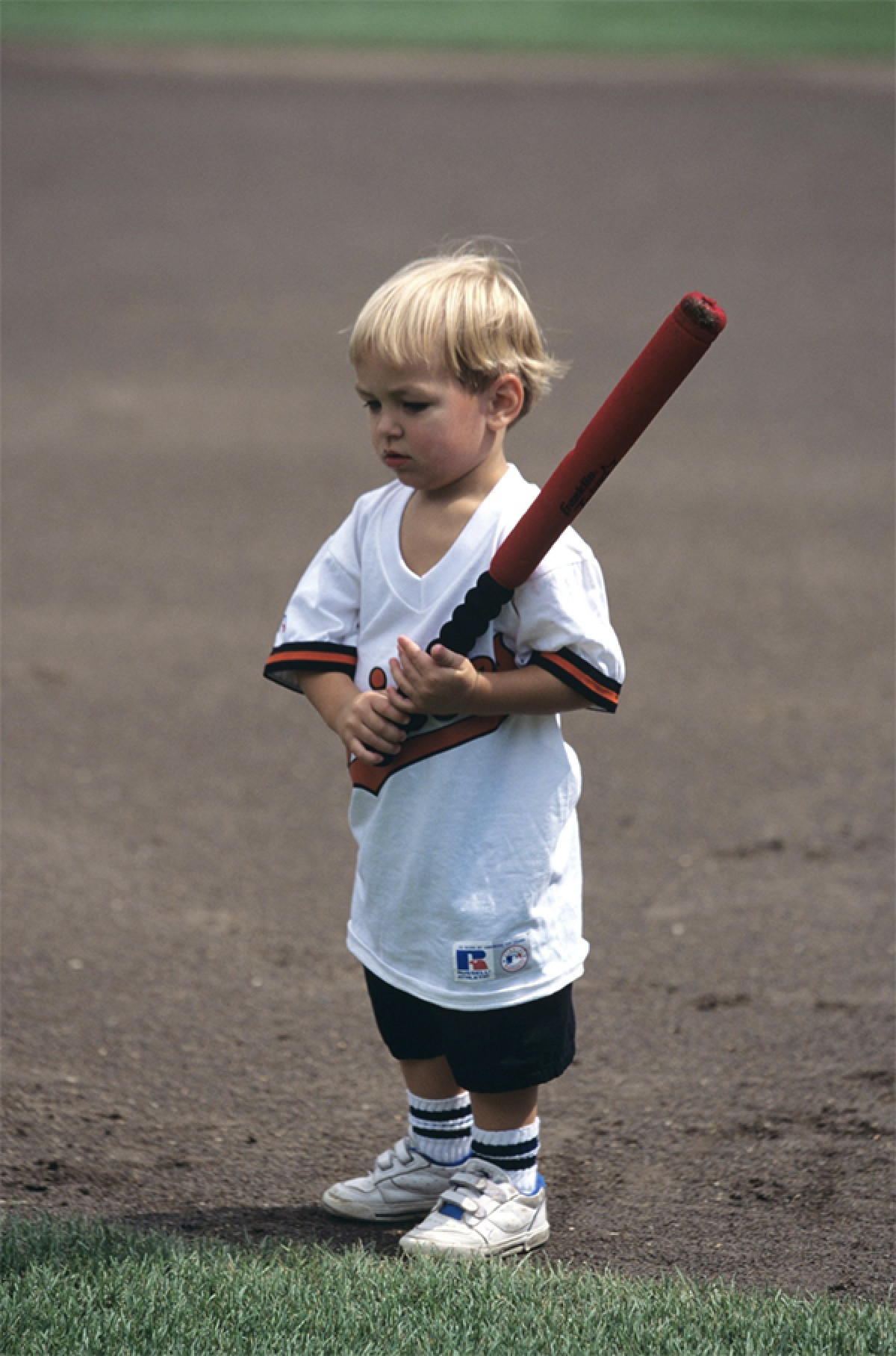 ---
---