The Sara Spencer Washington Story, a short documentary from Baltimore-raised, New York-based filmmaker Royston Scott, is one of nearly 100 films from 16 countries screening this week at the Fifth Annual Baltimore International Black Film Festival. Scott offers a compelling glimpse into the vast accomplishments of his grandmother, Sara Spencer Washington, one of the first African-American millionaires.
In 1920, Sara Spencer Washington, notably recognized as "The Madame," founded Apex News and Hair Company, a black-owned-and-operated beauty brand empire. Apex capitalized on the absurdity of American segregation by targeting consumers white beauty brands refused to acknowledge. Apex advertisements centered around black aesthetics and showcased the style and humanity of African-American culture.
Washington was able to increase the wealth and prestige of Apex across the eastern seaboard while innumerable businesses collapsed during the Great Depression. Those earnings allowed for an ambitious expansion of the Apex brand. In less than a decade, she brokered many lucrative endeavors: Apex Beauty Colleges, beachfront resort Hotel Brigantine, Apex Country Course in Atlantic City, and various philanthropic initiatives. Celebrities of the era like Joe Lewis and Marian Anderson regularly graced the cover of Apex News. By the mid-1950s, the brand had employed and educated thousands of African Americans.
We spoke briefly with director Royston Scott about the incredible and inspiring story of Sara Spencer Washington and The Apex News and Hair Company.
This is a powerful documentary. What inspired you to tell her story?
When my mother passed away, I found in the basement all of these boxes of Apex memorabilia and scrap books. My mother had compiled scrapbooks of newspaper articles, and clippings of graduates in their caps and gowns, hundreds of Black women in caps and gowns from the 1930s and 40s. One whole book was D.C., another Baltimore, another Atlanta, Atlantic City. I realized if all these women graduated in this year, and all of the scrapbooks were by year, I was trying to figure out how many women had actually graduated and how many lives were affected.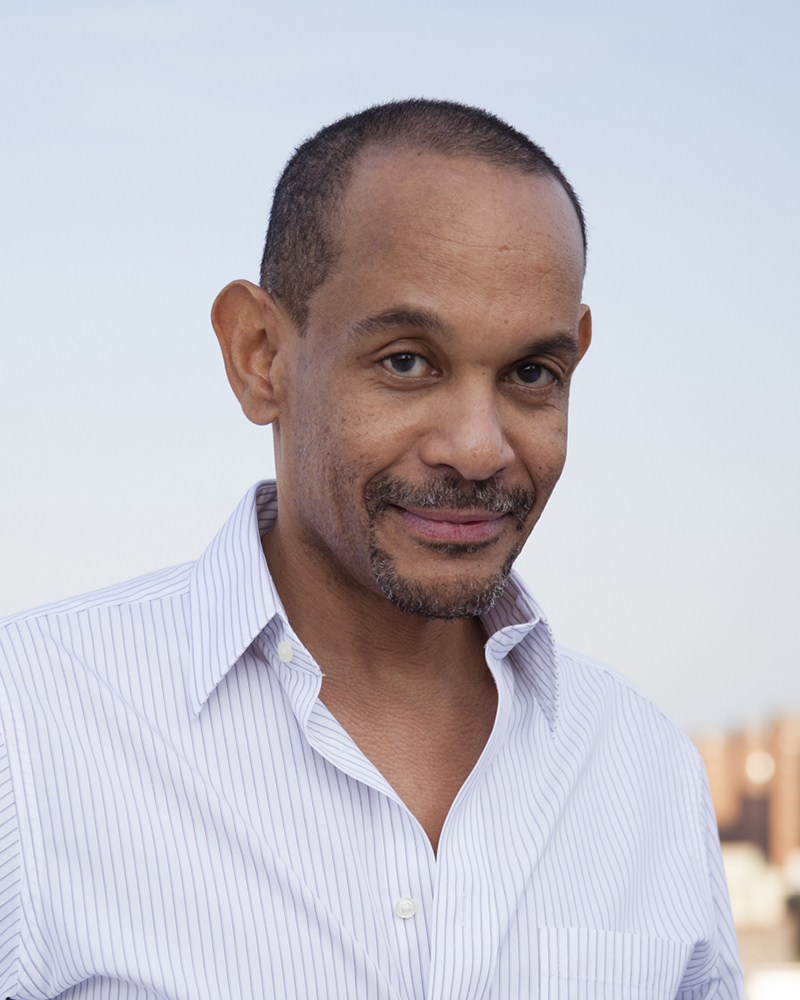 Filmmaker Royston Scott and his grandmother Sara Spencer Washington.—Royston Scott
What struck you about this particular story?
I really had a moment that brought me to tears realizing that my family history was so important and influential in affecting the lives of so many black women. This story is really important. I dug deeper into the boxes and found magazine that had promotional items and equipment that you could use in salons. I realized the magnitude of the business, which is something I never looked into as a kid.
And why turn this story into a documentary?
It's something I looked into when I went to study at NYU to go to film school and acting. I thought it would be a great project. This is my first documentary. It's definitely been a labor of love. My mother's health took a turn for the worst right before I was about to interview her. Within a year she passed away. I lost with her passing firsthand knowledge of Apex and growing up with Sara Spencer Washington. She grew up as the Apex heiress, debutant and the face of Apex after The Madame passed away in 1953. It was a life-changing event for me. I realized my family's history was so important and I realized I had the opportunity to do something about it as a filmmaker and documentary filmmaker.
What has it been like to see your work come to fruition?
Things are really going great and this has been such a rewarding experience. My colleague Jacob Burckhardt, who is the assistant producer, [has been] instrumental in helping me along with this. It took seven years to make this. It's been a great learning experience all around. I know it means a lot to the people who see it. I really want the youth of today to know about their role models. That's the great thing about making documentary films—you learn about role models and your history. I believe that people should be aware of their history.
The Sara Spencer Washington Documentary will screen this Thursday, October 4, at 12:30 p.m. at The Charles Theatre.
---
---