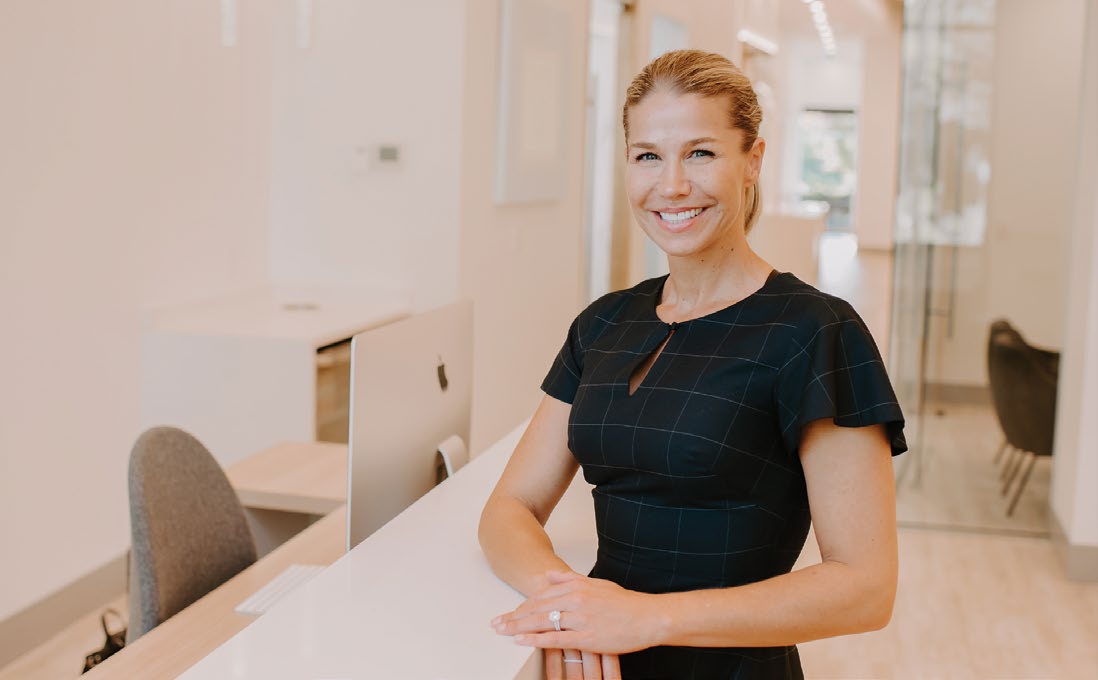 Roland Park Orthodontics is locally owned and operated by Dr. Dina Sanchez, who founded the practice in 2020. Dr. Sanchez and her team cultivate an environment of trust, comfort, and even fun for their patients.
"Our practice treats everyone as an individual and with personalized care," says Dr. Sanchez. "The greatest success is when patients refer their loved ones to us—this is the highest form of trust. It is our mission for everyone to achieve their best smile and feel good about themselves no matter what age. Success also means giving our team a happy and growth-minded work environment to thrive in every day. We have a lot of fun together."
As a boutique practice that is not owned by a corporate organization, Dr. Sanchez and the staff at Roland Park Orthodontics can take time to connect with their patients on a personal level. Dr. Sanchez believes that a person's health starts with excellent oral health, and that oral hygiene and good dental alignment are crucial. She also notes that "it takes a village" to provide complete, interdisciplinary care, and Roland Park Orthodontics communicates closely with its patients' general dentists to ensure the highest level of care.
Dr. Sanchez has been a clinical professor of orthodontics at the University of Maryland Dental School for ten years and immerses herself in innovations in education, orthodontic practice, and the latest in research and technology, knowledge she then uses as a published author in the dental field's leading journals. She is passionate about giving back to her specialty and leading the next generation of dentists and orthodontists.
"I bring this same passion to my patients when educating them on their oral health and their treatment plan," she says. "If I cannot explain it to a six-year-old, then I have not done my job."
@rolandparkorthodontics
Dina Sanchez, DDS
Clinical Assistant Professor

Visit Website