As a parent, you want to give your child the
best possible start in life. You can have con dence in our dedicated and experienced physicians at the Johns Hopkins Center for
Fetal Therapy, a division of the Department of Gynecology and Obstetrics. With experts in fetal, maternal, neonatal, and pediatric care, our team specializes in seamless transition from fetal diagnosis and treatment of complex diseases in the womb to coordinated newborn care.
The center offers an unmatched scope of fetal diagnosis, treatment and surgery, paired with the highest standard of maternal care, all in a single location.
Our extensive experience with fetoscopic
laser surgery to treat conditions ranging from complicated identical twins (TTTS) to congenital diaphragmatic hernia (CDH) to fetal spina bifida has significantly improved outcomes for both mother and baby.
Led by veteran maternal-fetal medicine specialist Ahmet Baschat, M.D., the Johns Hopkins Center for Fetal Therapy focuses on family-centered care, allowing our physicians to change lives by delivering cutting-edge treatment to the unborn child.
If you are facing a diagnosis of a complex fetal condition, please call us at 410-502-6561 to set up an appointment. Your physician can also reach our team directly on our 24-hour fetal therapy hotline: 1-844-JH-FETAL (1-844-543-3825).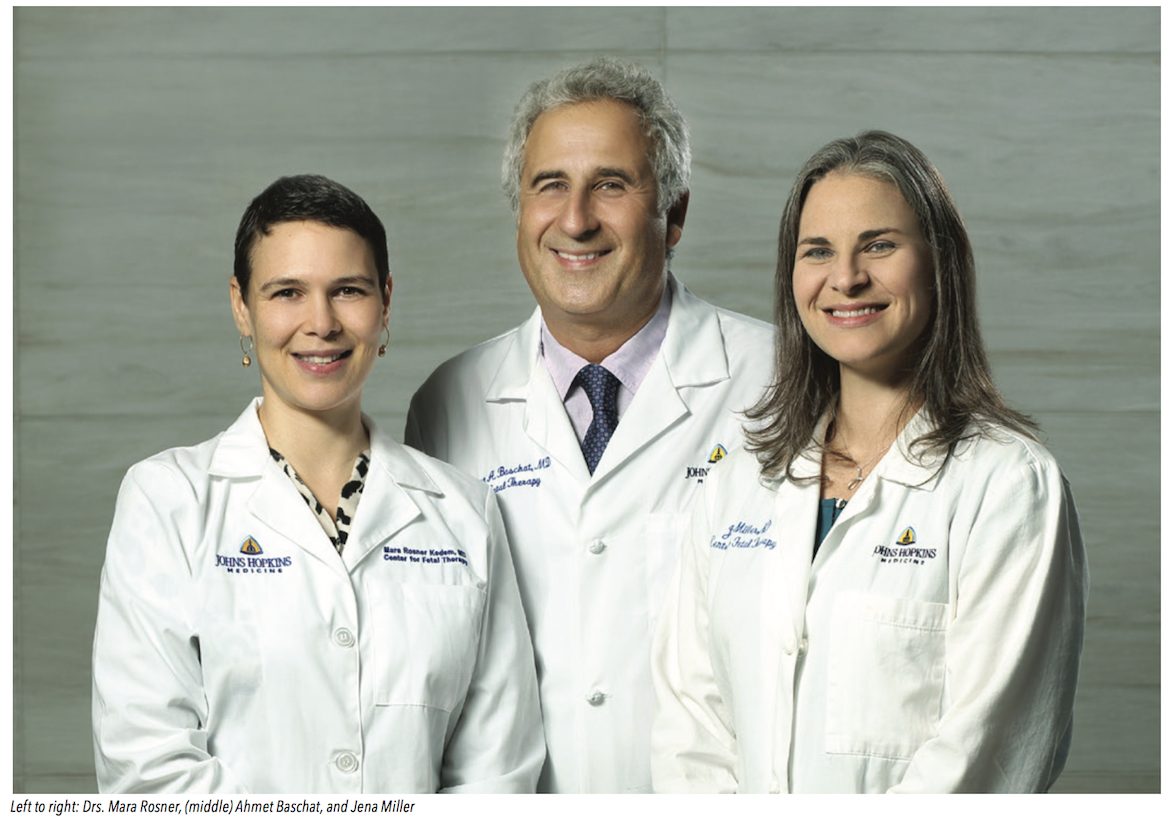 Visit Website