McDonogh is an independent, coeducational day and boarding school that enrolls 1,455 students in prekindergarten through twelfth grade. Providing young people with life-altering educational opportunities that inspire joy in learning and promote personal and intellectual growth is at the heart of the McDonogh experience. The School's talented and caring teachers prepare students to lead and to be a force for good in a rapidly changing world.
In addition to state-of-the-art academic, art, and athletic facilities, McDonogh's 800-acre campus provides countless opportunities for exploration. Learning also takes place at Roots, the school's 10-acre farm, where students care for chickens, tend crops, and harvest produce for the Maryland Food Bank.
McDonogh's fleet of 27 buses serves Baltimore City and surrounding counties. Upper School students may participate in a five-day boarding program that allows them to live on campus during the school week and become further immersed in campus life.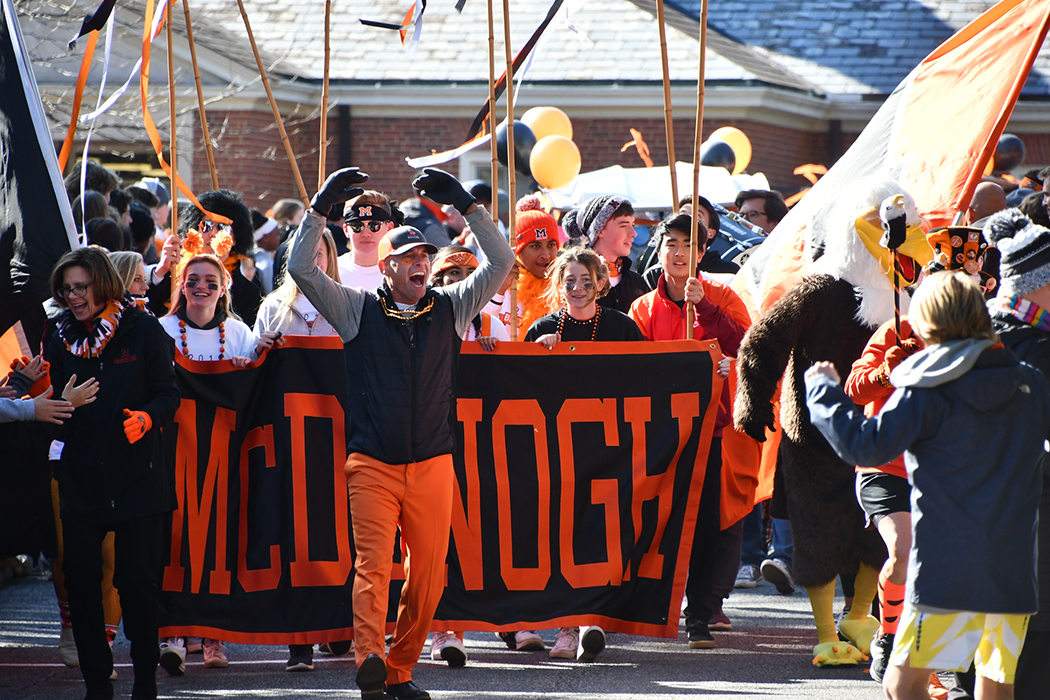 Visit Website