McDonogh is a welcoming community where students become LifeReady under the guidance of talented and caring teachers. Opportunities abound for deep thinking, innovating, discovering passions, and becoming strong leaders who stand for justice. In all endeavors, the McDonogh community is guided by the virtues of the School's Character Compass: respect, responsibility, honesty, kindness, and service.
Learning is enhanced with top-notch facilities, including an innovation center, STEM building, two theaters, a riding hall, an Olympic-sized pool, and numerous playing fields. The 800-acre campus also includes a 10-acre farm where students experience hands-on learning and harvest produce for area food pantries.
McDonogh operates a fleet of 27 buses with stops in Baltimore City and Anne Arundel, Baltimore, Carroll, and Howard Counties. Five-day boarding is an option for Upper School students.
The School remains true to its founding mission of providing need-based scholarships through the generosity of loyal supporters.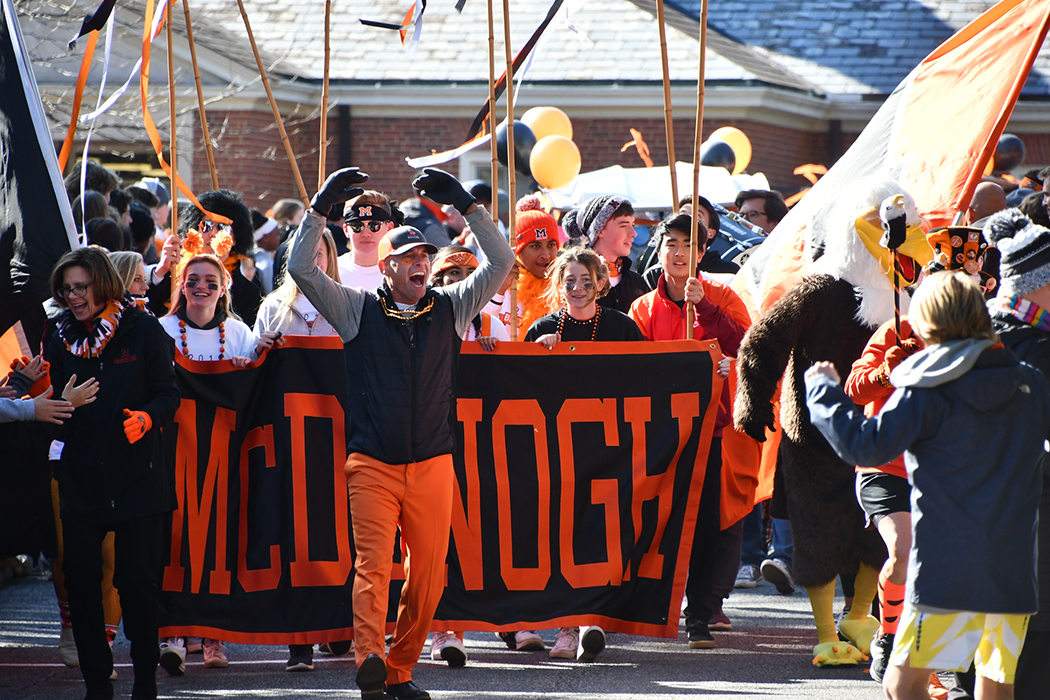 Visit Website