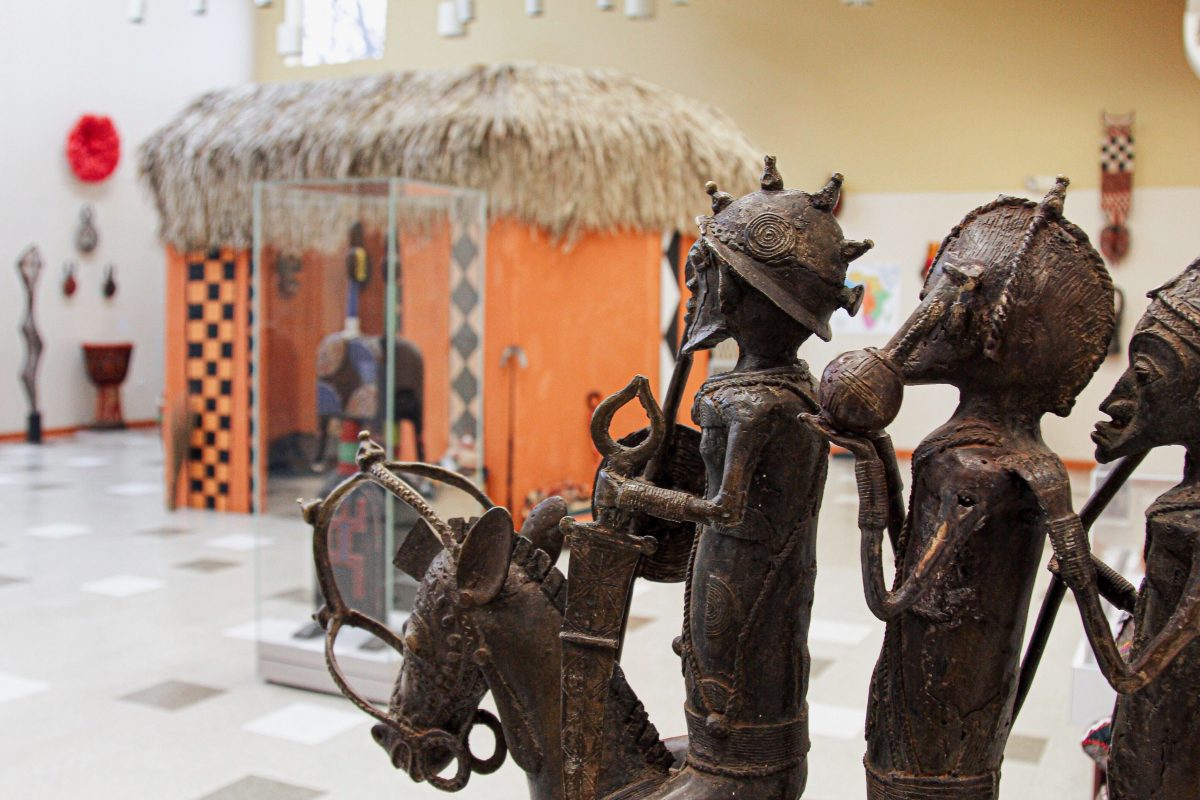 Esther Armstrong was ready to retire. For the woman fondly known as "Mama Kiki," 25 years at the helm of Sankofa Africa & World Bazaar—which sold African artwork, relics, and cultural touchstones in Charles Village—had taken its toll.
But any time she brought up the idea of retirement in passing to her customers, they worriedly expressed their concerns about losing a place specifically devoted to their heritage.
For this reason, Armstrong felt that she couldn't just close the store and leave it dormant, but she was ready for a change. While hosting an educational program for schoolchildren at the store in February 2016, Armstrong became inspired by the kids' enthusiasm to connect with their African heritage, and started brainstorming what a permanent project centered around this idea could look like.
"I told [my husband, Jim Clemmer] that this is not something you do once a year," Armstrong says. "These children were thirsty for knowledge. I watched them go on the drum and dance and feel like they were in heaven."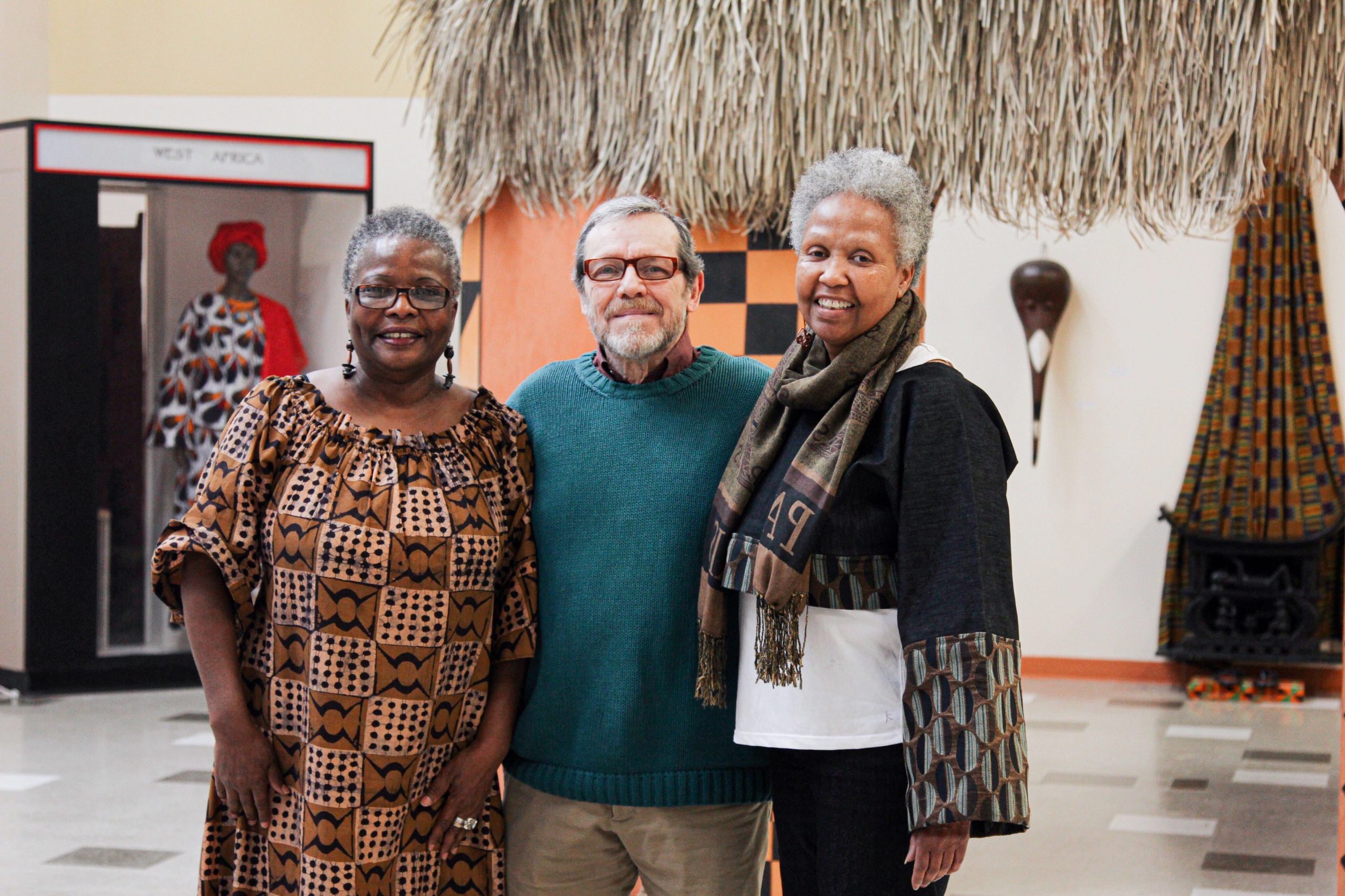 Two weeks ago, her idea was realized when the Sankofa Children's Museum of African Cultures officially opened its doors in Park Heights. The space is now open Wednesday, Thursday, and Friday for school group tours in two independent sessions from 9:30 a.m. to 11:30 a.m. and 12 p.m. to 2 p.m. Weekend tours are also offered for visitors on the hour.
The museum is the lauded as the first of its kind in the United States dedicated to educating and inspiring African American children—and their families—to reconnect with their past, as well as teach the public about an often forgotten and misunderstood history.
"The idea is to give people some fundamental information about Africa," Armstrong says. "We want to let these children know about ancient civilizations, but also take them into modern Africa."
Sankofa's main gallery is divided among different geographic regions of Africa, painting a wide-ranging picture of the continent's culture. Exhibits include a life-sized hut you might see in Burkina Faso, a fish trap from Sierra Leone, and masks and cloth worn by different African tribes. Armstrong's store also lives on as the museum's gift shop, selling African clothes, artwork, and souvenirs.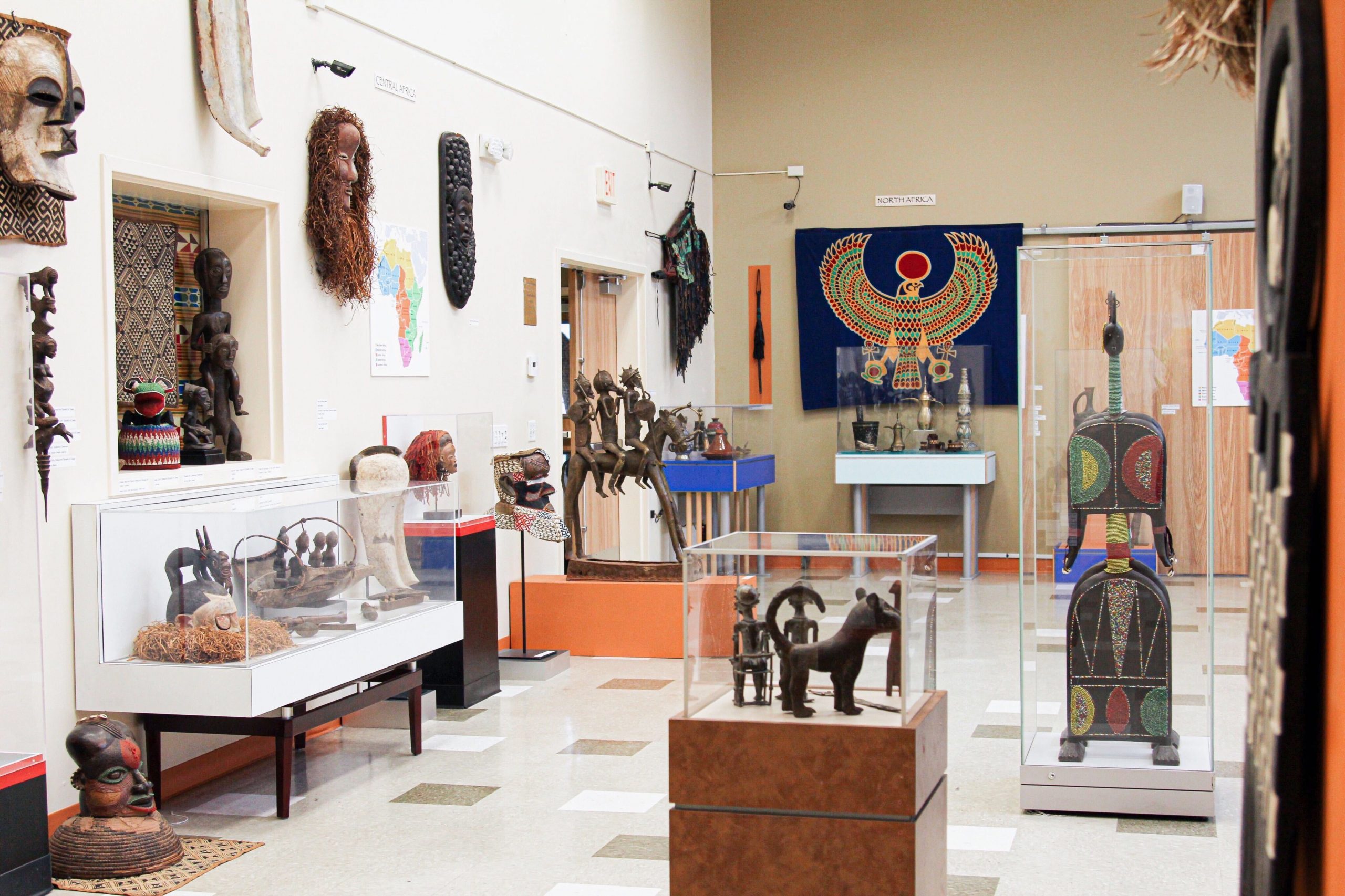 Borrowed from Armstrong's shop, the name "Sankofa" comes from Adinkra, which are symbols used extensively among the people of Armstrong's homeland of Ghana. The sankofa symbol has multiple meanings, but the most popular is a bird with its head turned reaching for an egg, which represents "going back and learning from history in order to be able to move forward," Armstrong says. The museum's mission statement is rooted in this idea, providing a resource that filled a need locally.
Museum director Deborah Mason first connected with Armstrong about the project when Mason came to settle a contract for her late husband's artwork, which was sold in the store. Together, the two want to bridge the gap for African Americans who haven't had an outlet to connect with their culture and roots, as well as those who might need some convincing to engage with their mission.
"People fighting demons in their head about who they are are going to hold back until someone else tells them they should go," Armstrong says. "Those more inclined to embrace their heritage and culture are the ones that will visit first."
The organizers hope that those who are among the first wave of visitors will act as a buffer for anyone who might be reticent.
"As an African American, part of our history in this country has been to wipe our brains clean of who we were," says Mason, who helped start Port Discovery Children's Museum and the National Children's Museum in the National Harbor. "And it worked in a lot of cases. But for children in the 1950s, 1960s, and 1970s—where freedom was fought for and gained in certain areas—their minds were freed and they were reaching back on their own. There are people who have always wanted this, but we don't know each other. The museum gives the opportunity for folks to really have a place to blossom and to create a home where like minds are appreciated."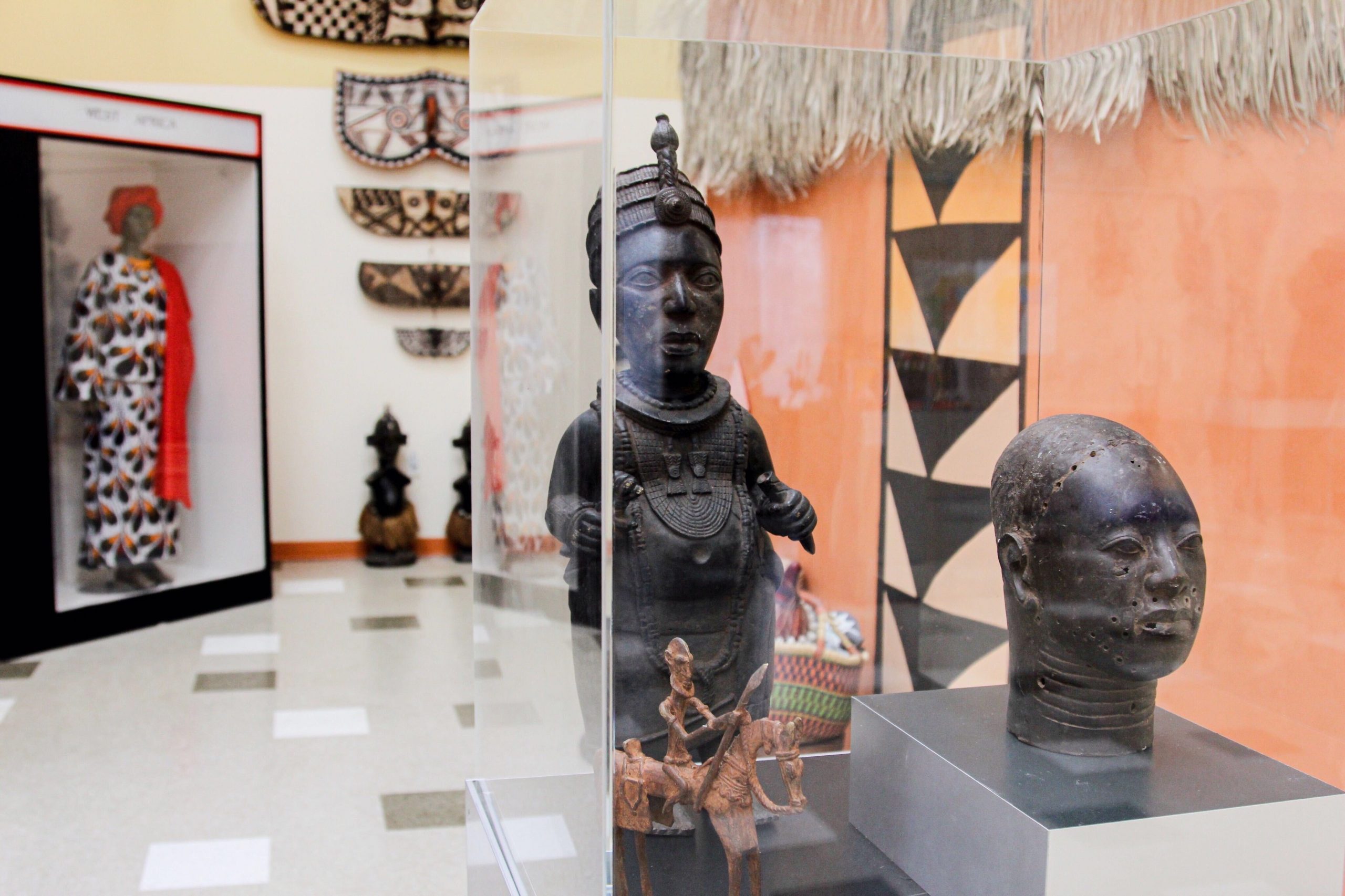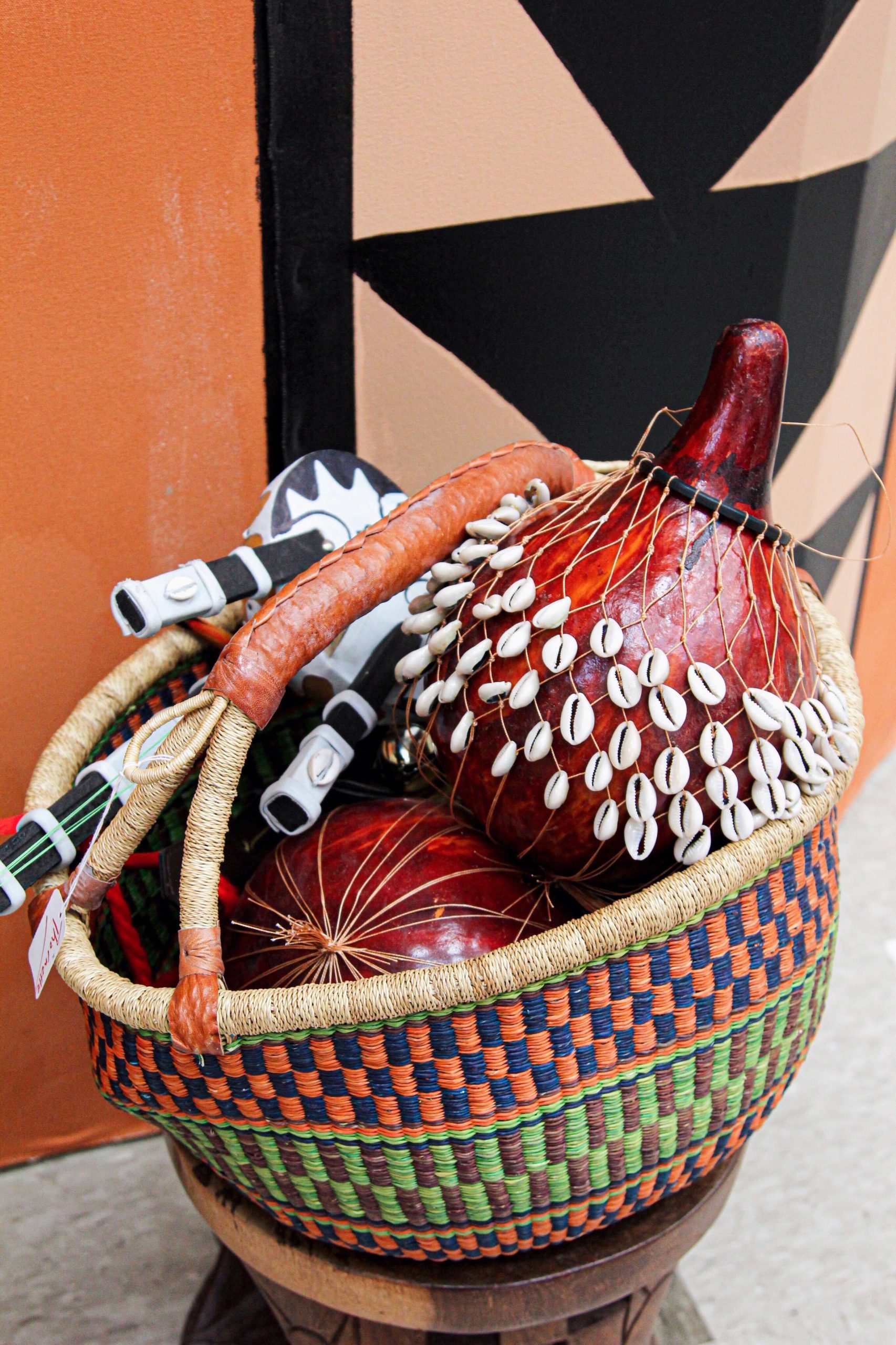 For students who come on tours, organizers want to ensure that the museum experience isn't just a lecture. Mason has dubbed a room adjacent to the gift shop the "Culturetorium," which is stocked with African instruments and giant puzzle pieces in the shape of African countries as a way to quiz students on geography.
"I am very aware based on my experience running a culture shop for 25 years how little people know [about Africa]," Armstrong says. "There are many people who don't have an identity. That's part of the crisis with the children here—they don't know who they are and have nothing to hold on to."
In addition to the kids, Armstrong has noticed visceral reactions among adults who now have a space to see their culture reflected back to them. She and Mason are working on creating programming for those without kids to visit, as well.
Overall, the organizers want to spread the gospel of Africa for the community at large in an effort to inspire introspection into the culture.
"With my experience owning the shop and talking to people, I realized we have to tell our own story," Armstrong says. "A lot of the good information about Africa is missing."