Art Space: Nic Mueller's Bright Products Come with a Political Agenda
The White Marsh resident uses satire to inform their art.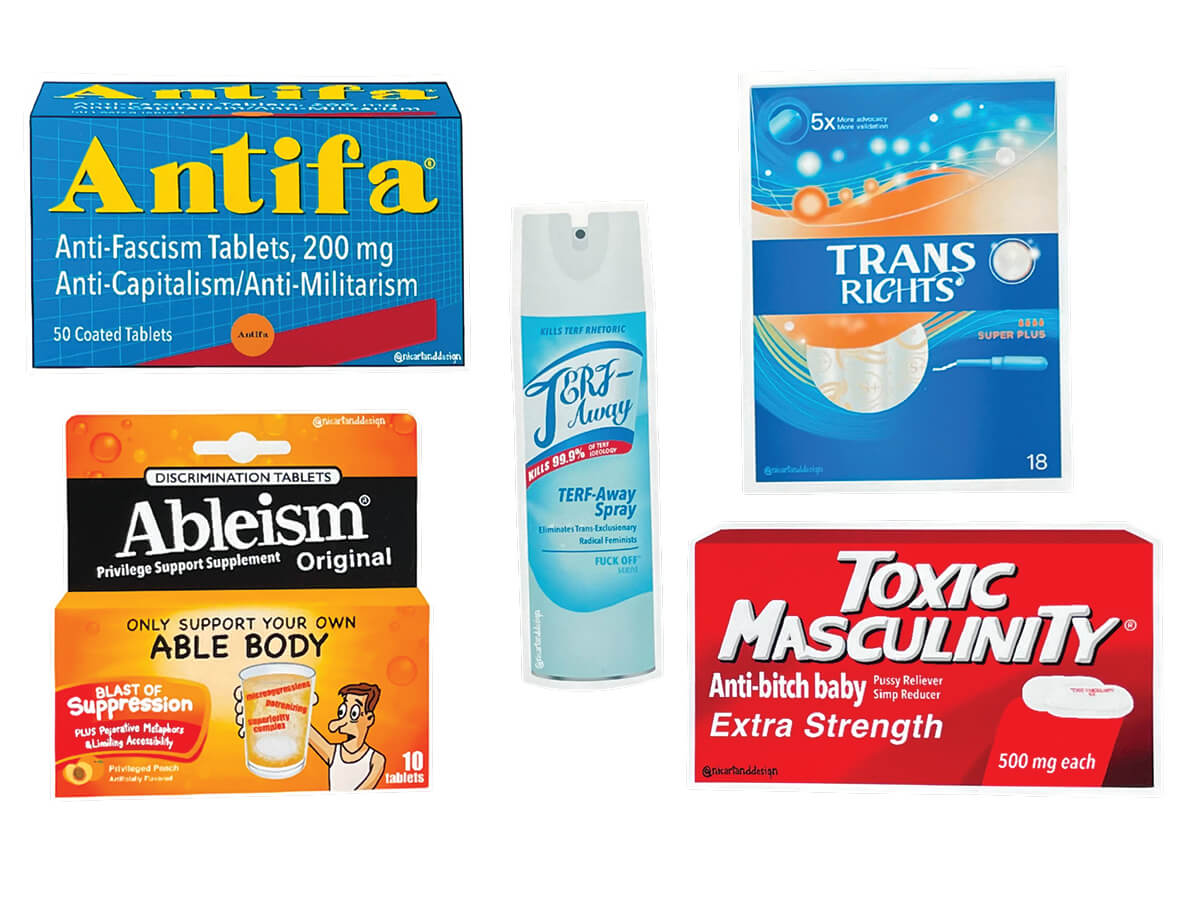 Art Space is a recurring element in the UpFront section of our print publication that spotlights a local artist or project making an impact in the city at large. Here's what's going on this month:
White Marsh resident Nic Mueller began making art as a unique way to reflect an education in design and gender studies. Utilizing satire to inform their art, Mueller, who is queer and trans non-binary, sought to spur critical thinking and create discourse on topics such as discrimination against people with disabilities and the fat liberation movement.
Products on their Etsy shop (NicArtAndDesign) range from illustrative stickers to photographic prints. Each evokes strong stances that Mueller says "a younger Nic would be in awe of."