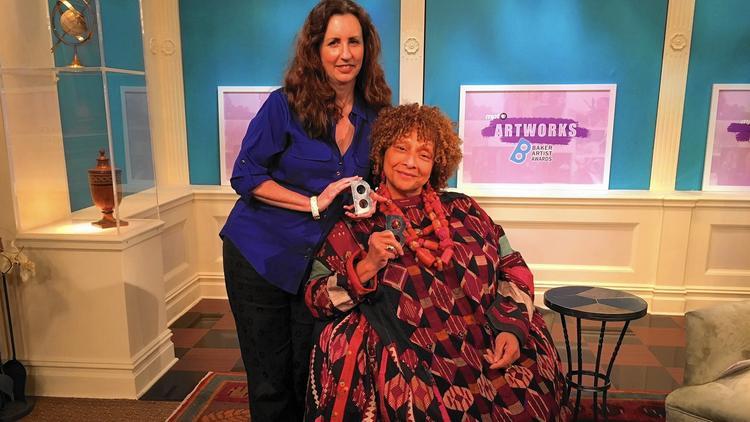 Courtesy of GBCA
Baltimore artist Joyce Scott is again receiving acclaim for her work that is rich with color, texture, and social commentary. This time, she is the recipient of the $50,000 Mary Sawyers Imboden Prize, which is part of the Baker Artist Awards.
Each year, the Baker Artist Awards recognize artists in any medium who reside in Baltimore city and five surrounding counties. The awards are administered by the Greater Baltimore Cultural Alliance.
Another major recipient this year was writer Jen Grown, who received the $20,000 Mary Sawyer Imboden Prize. She is the author of My Life As a Mermaid, a collection of short stories that won the 2012 Dzanc Books Short Story Collection Competition.
The Baker awards also handed out three $5,000 prizes to filmmaker Matthew Porterfield, dancer and choreographer Naoko Maeshiba, and visual artist Bill Schmidt.
Scott, a Baltimore native and graduate of the Maryland Institute College of Art, is known nationally and internationally for her figurative sculptures and jewelry that use free-form beading techniques and address issues such as racism and sexual violence.
"The thing that has kept me voyant is being true to myself," Scott said in an interview on Maryland Public Television, "and the knowledge that if I'm lucky enough to live 75 years, I should fill those years with what I feel is the best, most bombastic, drop-dead, kick-butt, alive existence."