Setting the Stage
Baltimore Center Stage unveils its new renovation.
If you've walked down the 700 block of Calvert Street in Mount Vernon recently, you may have noticed that Center Stage is undergoing quite a transformation.
What was once a dark brick lobby is now a luminous entrance, painted gleaming white and featuring a new box office and cafe. There are even more architectural changes hidden from street view, including the redesigned, fourth-floor Head Theater—which boasts a high-ceilinged, naturally lit lobby of its own—and a new costume shop and a studio for education and community programming.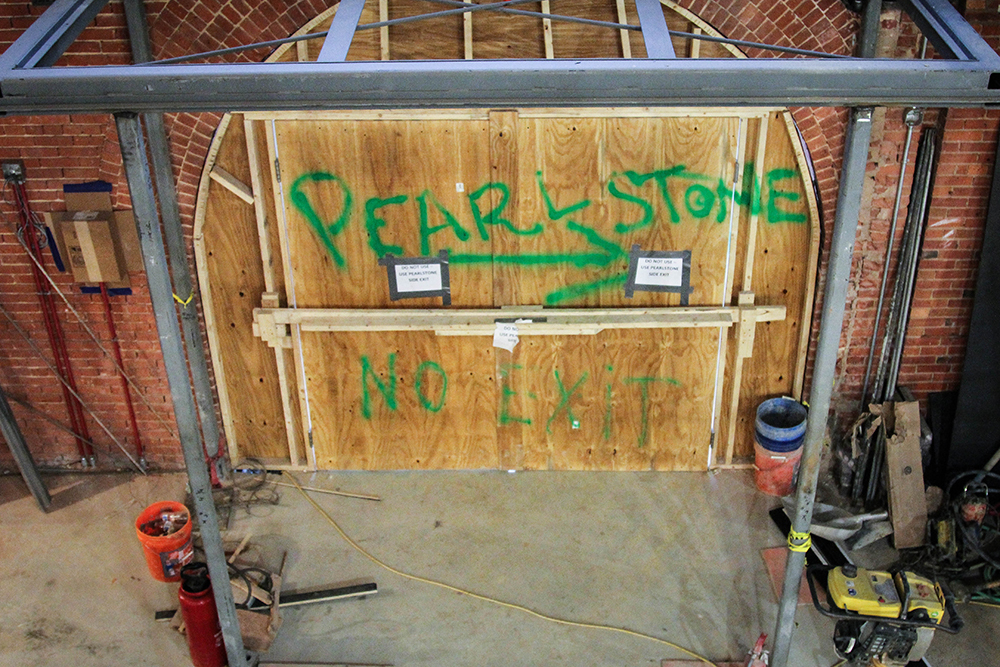 These changes echo a new emphasis in Center Stage's mission, says Artistic Director Kwame Kwei-Armah—to make the 54-year-old state theater of Maryland more accessible to everyone.
"When I arrived [in 2011], I found that, architecturally, the building was just not welcoming. You had to go through the side door to get to the box office, which had bulletproof windows. The board of trustees and I wanted a structure that built upon its historic roots but opened itself out, that breathed a little more, that was brighter," says Kwei-Armah. The purpose of the renovation is "to look after those who have been loyal supporters of Center Stage, but also for those who will be new to it."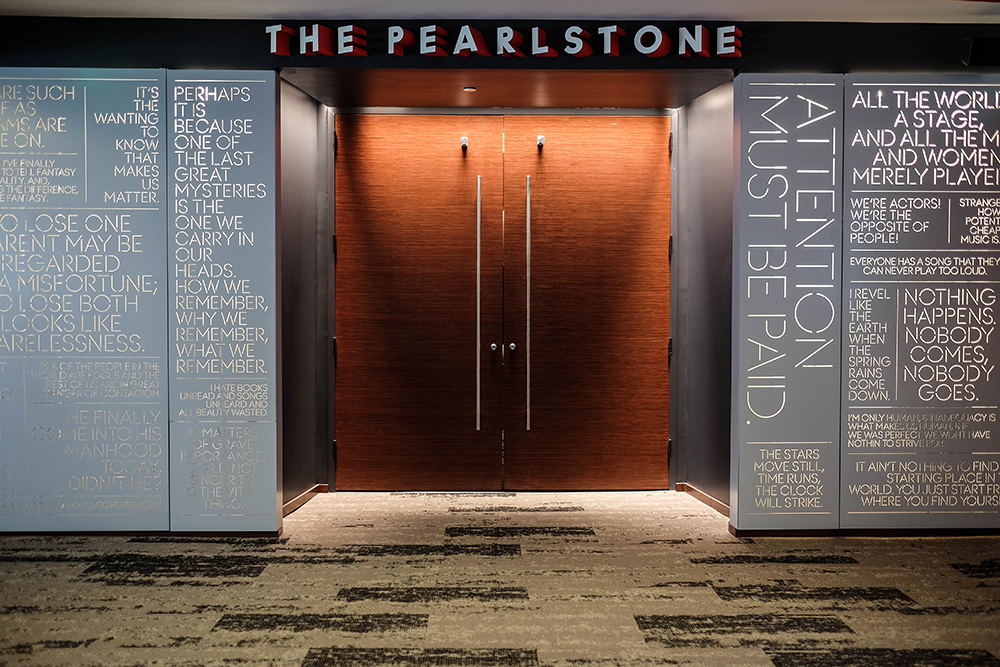 The $28 million project—which also includes needed infrastructure updates to the electrical, HVAC, and plumbing systems—is unprecedented in the theater company's history. It will be unveiled March 3 with a grand re-opening that coincides with this season's second production, The White Snake.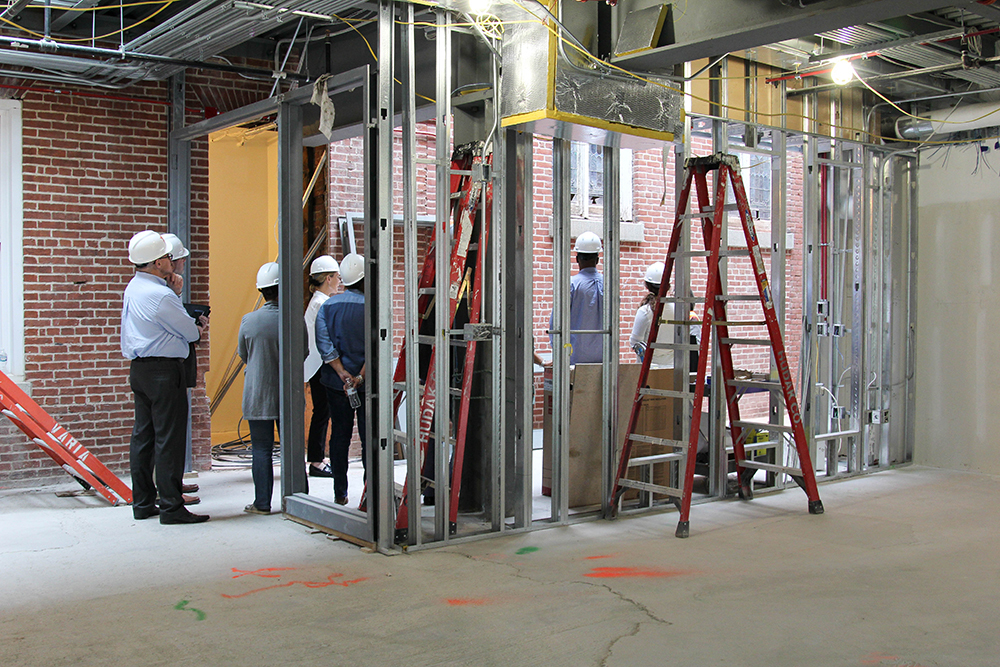 One aspect of the renovation that Kwei-Armah is particularly excited about is an intimate 99-seat stage called The Third Space, which is also on the fourth floor. He anticipates using that theater for newer, more experimental works.
"We hope that this space will be attractive to theatergoers in their 20s and 30s, the ones who are looking for challenges in content," Kwei-Armah says. "It's really about how we can make sure we offer work for everyone."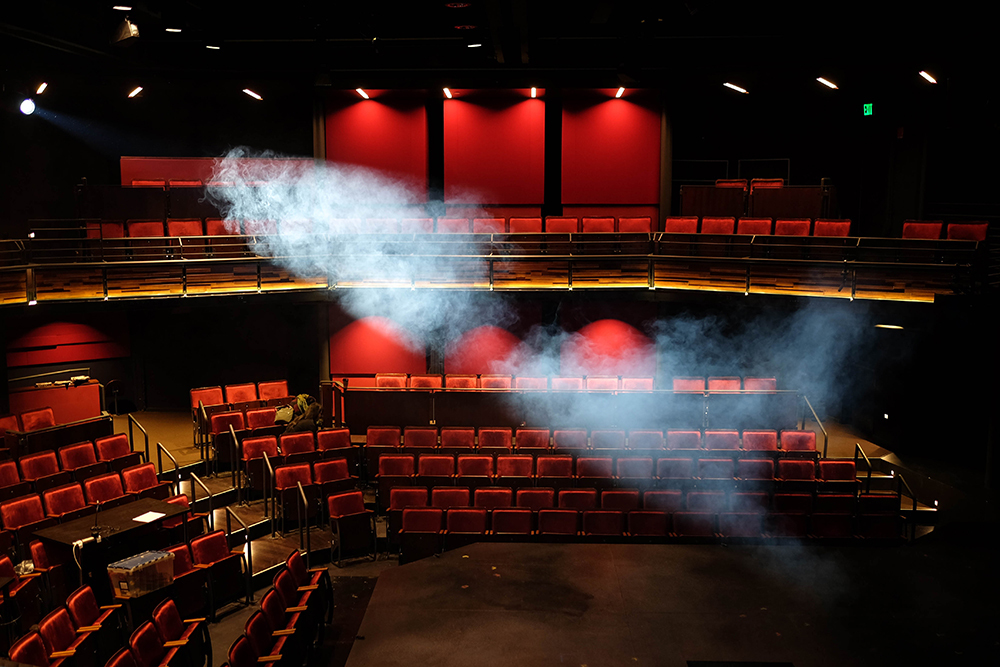 The additional areas will put Center Stage in an elite group, as it will be only one of a handful of the country's regional theaters to have three spaces, says J. Wynn Rousuck, former theater critic for The Sun and current theater critic at WYPR.
"This renovation will take Center Stage to a whole new level of possibility," she says, adding that she believes the enthusiasm surrounding the project will trickle down to other local theater companies. "Baltimore's theater scene is just burgeoning," she says. "I've never seen it as vibrant as it is now."