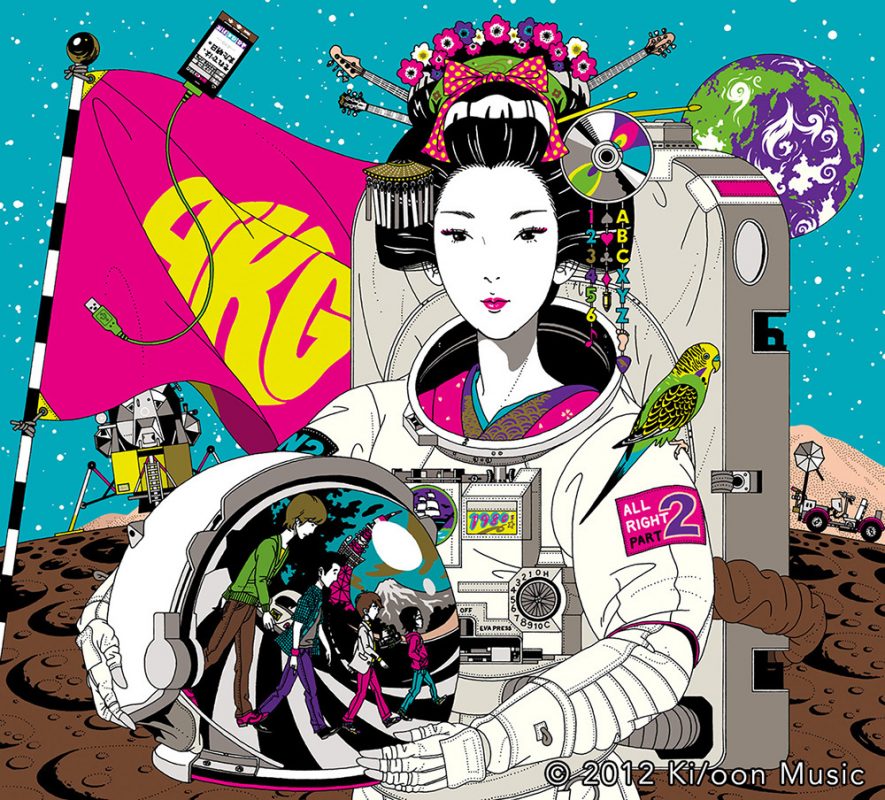 Yusuke Nakamura / Baltimore Japan Art Festival
After an inaugural festival that brought Japanese art, culture, food, and film to Station North over the course of three spring days, the Baltimore Japan Art Festival is back Sept. 28-29 with new partners and a bigger profile. While it's now spread over just a Friday night and full Saturday, the fest will pack in more events, more family-friendly activities, and multiple opportunities to appreciate the visit from acclaimed illustrator and featured guest Yusuke Nakamura.
Co-founders Michael Young and Rob Perry have swapped roles this year, with Perry taking over as chairman from BJAF 2018. Perry, who has been a fan of the artist for the past 12 years, will also moderate the lecture and Q&A with Nakamura on the topic of "Art for the Masses."
"To our knowledge, BJAF will be the first event outside of Japan to host an exhibition of his work and honor him as the featured speaker," Perry says. "Mr. Nakamura has given lectures to many different audiences but selected this topic for BJAF in order to appeal to both students and the general public as opposed to solely focusing on technique and other topics that are geared specifically towards artists. I have been told that he is planning to show examples of Japanese art, including his own, and discuss their cultural significance and specifically how color is used."
Nakamura rose to prominence in Japan in the 2000s, first as an illustrator of album artwork and then for his work on novels and magazines. In addition to print illustrations, he now also works in animation. Festival attendees can get a taste of his work on film at a showing of Night Is Short, Walk On Girl, for which he served as the original character designer, at The Charles on Friday.
"Since announcing the event, a significant amount of people have contacted us directly to express their interest and pre-existing admiration for Mr. Nakamura's work. While my own appreciation of his art was enough to take on the task of organizing this festival in the first place, hearing from these people has truly touched my heart," Perry says. "Being a self-proclaimed 'Japanophile' for nearly 20 years has intrinsically relegated me to the outer rims of mainstream American culture. What I look forward to most is the chance to meet people whom I share interests with, and, more importantly, see them meet and interact with Mr. Nakamura."
In addition to the film screening and lecture, the festival will feature the exhibition Blue / Now / New: Yusuke Nakamura, on display at MICA's Rosenberg Gallery. For those with children in tow, Saturday's Aki Matsuri at the Ynot Lot will bring the festivities outdoors for food, games, and hours of kid-friendly cultural workshops on calligraphy, origami, and onigiri. Local Taiko drummers and a DJ spinning Japanese music will also perform throughout the afternoon.
Wrap up the two-day event with a night of selected screenings from New York Japan CineFest, as well as shorts from MICA Film & Video students inspired by the lineup. While free to attend, both the films and Nakamura's lecture at MICA's Falvey Hall require an RSVP for guaranteed seating.