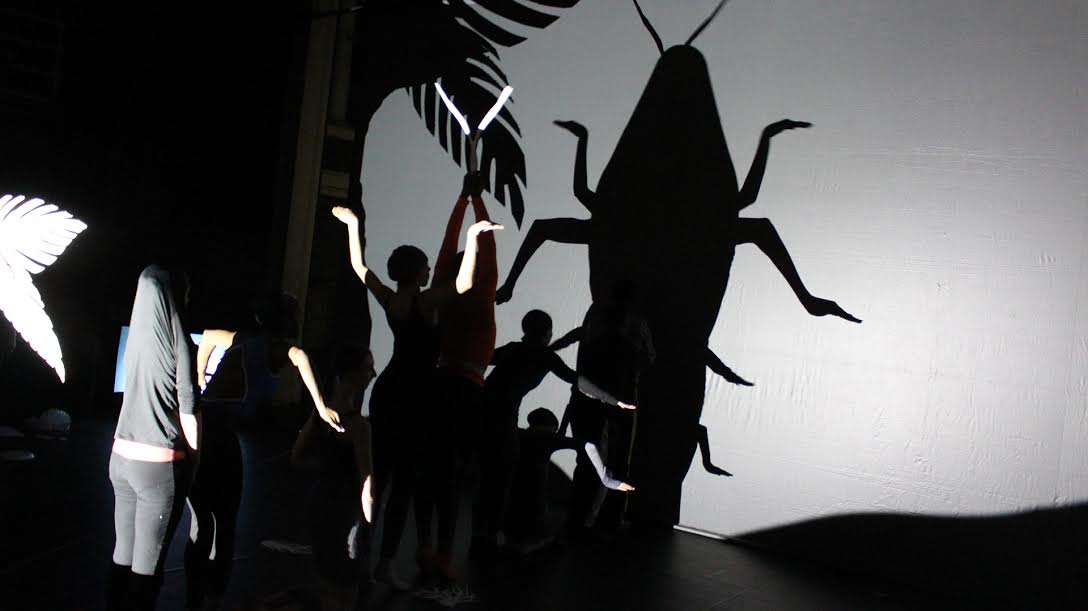 Courtesy of Baltimore School for the Arts
Shadow screen dances, 3-D video mapping, and characters that include a set of conjoined twins may not be usual elements of a Baltimore School for the Arts performance.
But the high school was determined to be edgy and innovative this spring, and will include all its departments in its multimedia production Imagined Worlds. Within that, students will present the world premiere of Codex, an interdisciplinary work that features music, dancing, acting and video projections.
School Director Chris Ford called the performance, which runs this Friday and Saturday, "something unlike anything we've done in the school before." It's meant to expand the students' horizons, exposing them to technology in the arts, he said in a news release.
On a recent visit to the school, students were in preparation mode. In studios, two young dancers rehearsed a fight scene and another practiced his part of a routine with a giant staff.
An ensemble of woodwinds, brass and piano ran through the score with Composer Marcos Balter in a rehearsal space, the music consisting of layers of sound, with dissonant chords that build in intensity.
Codex is inspired by an imaginary encyclopedia of sorts, Codex Seraphinianus, written by Italian author Luigi Serafini.
Schoool alumni Nadia Sirota and Katherine Fisher, along with Balter and art director David Tittle, have created a production that focuses on conjoined twins who are combined by a conjurer and later released by a priestess.
In addition, the students will perform five shorter pieces that combine traditional artistry with technology.
For tickets information, click here. And for a video featuring the students discussing the upcoming performance, click here.