Best of Baltimore: Arts
Our picks in arts, culture, and entertainment.
Actor Bruce Nelson Even by Nelson's high standards, he's had an amazing run over the past year-and-a-half at Everyman and Center Stage. Nelson showed versatility and moxie by playing Groucho Marx and Edgar Allan Poe, as well as dual roles in The Beaux' Stratagem (as the nosy Bonafice and the flamboyant Foigard). But he really blew us away in Everyman's production of Red, portraying artist Mark Rothko as a creative genius and complex, contemplative man.
Book Carsick John Waters's cross-country hitchhiking jaunt was a great idea, but it takes a lively writer to translate something that involves interminable waits and a lot of standing around into a compelling read. But Waters pulls it off, thanks to his fertile imagination, keen wit, and candid and caring appraisals of the random people giving himx rides—whether they're indie-rockers or an 81-year-old farmer. Waters, as a result, turns what could have come across as a midlife crisis into a sage-like rite-of-passage.
Comedy Troupe Wham City Comedy The comedy division of the local arts collective has earned a national following thanks to dedicated touring and exposure on the Cartoon Network's Adult Swim, where Alan Resnick's "Live Forever As You Are Now" was a minor hit. Like Resnick's best bits, which can be found on YouTube, it spoofs self-help gurus, TED talks, and patronizing infomercials with just the right mix of self-awareness and satire. Wham City's nerd factor may be high, but so is the sidesplitting payoff.
Film Baltimore in Black and White What happens when a young woman delves into a family secret? That's the premise of this gripping documentary that examines a family tragedy through the lens of white guilt, unconscious racism, and a period of social upheaval. In 1972, filmmaker Emily Topper's grandfather was killed, reportedly by three black youths. But why did only one member of her socially activist family attend the trial? Why does no one talk about it today? Co-directed by Mary Posatko, the film makes the personal political, in truly revelatory fashion.
Graffiti Gallery CSX Rail Lines For many locals, the mention of CSX conjures images of hulking trains and news of derailments and mishaps like the Howard Street Tunnel fire in 2001. But CSX also showcases, however unwittingly, some of the city's liveliest artworks. On any given day, you can spot sprawling, elaborately painted graffiti on freight cars parked south of the Harbor Tunnel or rumbling along highway overpasses. And because the trains travel to 23 states, the pieces may have been painted in South Baltimore or the South Side of Chicago.
Historical Exhibition For Whom It Stands This show at the Reginald F. Lewis Museum of African American History & Culture explores our relationship to the flag. Smartly curated by Dr. Michelle Wilkinson, it uses art and artifacts to consider the flag's symbolism from various perspectives—including the military, Native Americans, African Americans, and post-9/11. The contemporary artwork is particularly effective, especially Sheila Pree Bright's photographs and Shodekeh's "Star-Spangled Banner" sound installation. On view through February, 830 E. Pratt Street, 443-263-1800.
Illustrator Beth Hoeckel Hoeckel created the striking cover art for Future Islands' breakout album, Singles, and put together an impressive series of pieces for Rookie magazine. Her evocative collages proved a perfect match for thoughtful essays on everything from playground chants and smoking to first roommates and late-night drives. Hoeckel's artwork often orients a type of innocence within some larger, often puzzling, aspect of contemporary life. As a result, it exerts an irresistible pull, whether on canvas or an iPhone cover. Check out her online shop for proof. bethhoeckel.com.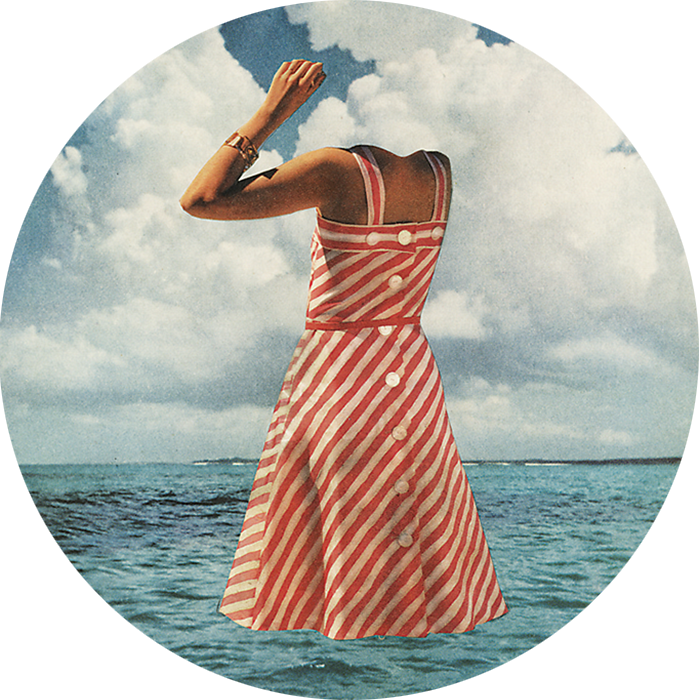 Float by Beth Hoeckel
Instant Art Collection Print/Collect Collecting art can be time consuming and expensive, and this project addresses both issues head-on. Curated by MICA grad Jennifer Coster, it offers a portfolio of eight limited-edition prints for just $200. Though established collectors might be interested in checking out the wide range of work represented here, Print/Collect is perfect for anyone curious about contemporary art or those interested in supporting emerging artists. The portfolio also includes a catalog with artist interviews and smartly written bios. You can view and purchase prints at printcollect.net.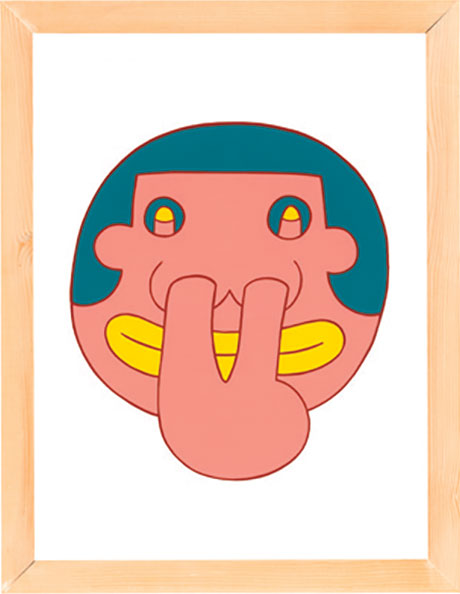 Courtesy of Jennifer Coster
Label Tonar Music It's hard enough keeping an indie label afloat, let alone one dedicated exclusively to classical music, but Timonium-based Tonar Music defies the odds. Founded by guitarist/Peabody instructor Manuel Barrueco as an outlet for his own recordings, the label has also released work by the Beijing Guitar Duo and Cuarteto Latinoamericano with sublime results. It's been an impressive run, hinting that, in the right hands, Bach can be as viable as rock in the indie world.
Band Bosley
Bosley's soulful and sweaty brand of R&B is a welcome addition to a music scene known primarily for its scrappy indie rock. The band's infectious energy makes it a top-notch live act, as well as a formidable recording unit.

Go ahead! Tap or click the dots below to find out learn more about our winners!





New Venue Single Carrot Theatre An important part of the theater scene over the past seven years, Single Carrot bounced from North Avenue (Load of Fun) to MICA (briefly) to Charles Street (Everyman's old space), before settling in Remington. Its new location includes a black box theater and classroom space and gets extra credit for being in the same building as Spike Gjerde's Parts & Labor and across the street from the Ottobar. 2600 N. Howard Street, 443-844-9253.
Choreographer/Dancer Lily Kind Kind wraps up a fruitful stint in Baltimore and heads to grad school at CalArts in the fall. Founder of the Effervescent Collective dance group, the Goucher grad seemed to perform everywhere, from the High Zero Festival to Pigtown's Mobtown Ballroom. Kind recently choreographed Bosley's "Temptation" video and appeared in Celebration's "Tomorrow's Here Today" clip. She is the sort of local arts figure whose impact will resonate after she's gone. Lucky for us, Kind hopes to return after getting her degree.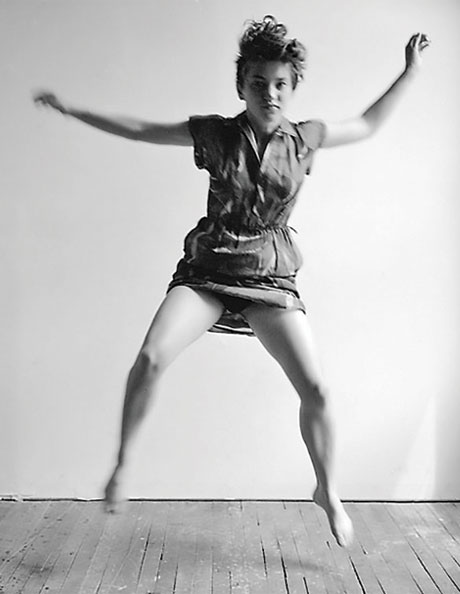 Courtesy of Lily Kind
Painter Seth Adelsberger Adelsberger, a Towson University grad and co-founder of Nudashank gallery, made a splash a few years back with an offbeat, quasi-psychedelic body of work that could have been the visual equivalent of the city's exuberantly scrappy music scene. But recently, he's sharpened his focus and embraced a luminescent abstraction that looks like fractured color field paintings reassembled on a light table. Nearly a dozen of Adelsberger's paintings are currently on view in The Baltimore Museum of Art's Front Room gallery.
Philanthropists Robert Meyerhoff & Rheda Becker In the first half of this year, Meyerhoff and Becker made significant donations that figure to resonate in the arts community for years. In January, they gave $1 million to help expand OrchKids, the BSO-sponsored music program, in city schools; in May, they gifted $1 million to Peabody for the Leon Fleisher Studio Scholarship Fund. And it wasn't the first time they'd helped these budding musicians—the couple has previously given $1 million gifts to both groups.
Photo Essay Sowebo/Soweto Acclaimed photojournalist Martha Cooper found startling and enlightening similarities on the streets of South Baltimore and South Africa. A Baltimore native and part-time Sowebo resident, Cooper shot scenes in each city that, thanks to her eye for detail and considered compositions, were virtually interchangeable: children playing, neighbors visiting, street vendors selling goods, gangsters flashing weapons, trains rounding a bend, etc. As a result, assumptions collapse and, cumulatively, a sharp sense of human resilience and resourcefulness emerges. Cooper has published a booklet of these photos, pictured above, and hopes to mount an exhibit in the coming year.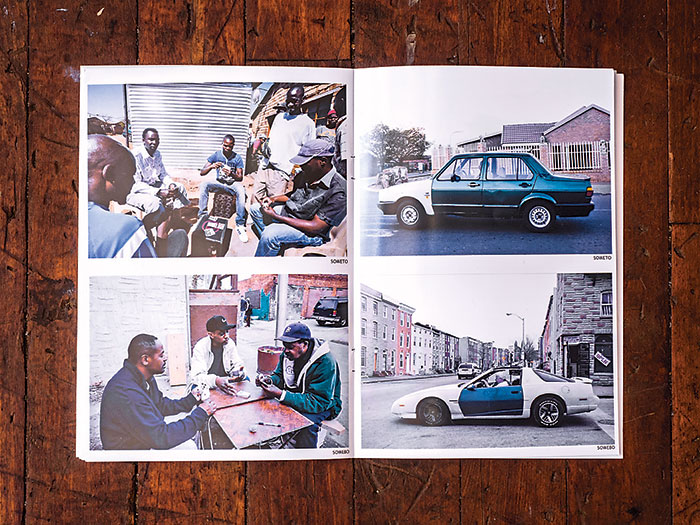 Photo by David Colwell
Personal Bests: Incubators for Budding Artists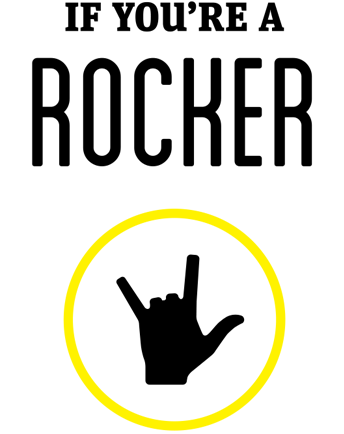 school of rock Youngsters can learn songs by a range of rockers, from Jimi Hendrix to Jack White, at Hampden's School of Rock, which presents student shows at the Ottobar and Rams Head Live.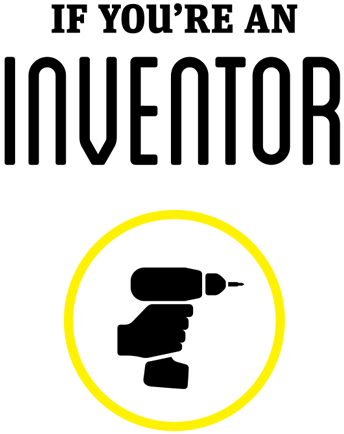 FutureMakers helps kids access the power of discovery by tinkering with traditional and high-tech materials during workshops at area arts centers, schools, and libraries.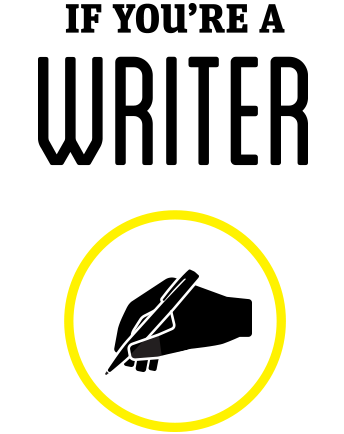 Carver Center for Arts and Technology Literary Arts students write and produce full-length books for their senior projects at Towson's Carver Center for Arts and Technology, where literary culture thrives.
Reclamation Renoir Returned to BMA The saga of Renoir's On the Shore of the Seine made for a compelling art-world caper. The painting was stolen in 1951 and considered lost, until a Virginia woman, claiming she bought it at a flea market, attempted to auction it two years ago. The pending sale drew media attention, raised questions about her ownership, and resulted in a judge ordering the painting's return to the BMA, where it proudly hangs once again. 10 Art Museum Drive, 443-573-1700.
Local Talent Showcase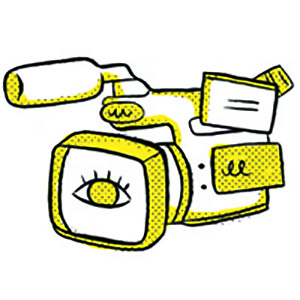 Film MARYLAND FILM FESTIVAL md-filmfest.com
Alongside all the visiting filmmakers, MFF spotlights a wide range of locals. The documentary Baltimore in Black and White ("Best Film") screened in May, and past years have included work by the likes of Ramona Diaz, Doug Sadler, and Jimmy Joe Roche. Matt Porterfield premiered his work here. As an added bonus, celebs such as John Waters, Marin Alsop, and Sen. Barbara Mikulski present favorite films during the festival.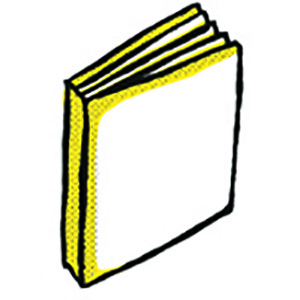 Books CITYLIT FESTIVAL citylitproject.org
The Baltimore Book Festival might draw more national names, but this day-long event at the Enoch Pratt Central Library is the best one-stop for sussing out the local lit scene. Besides all the requisite readings and panel discussions, the Central Hall's literary marketplace——with its tables of small-press titles, self-published books, journals, and zines——makes for excellent browsing that inevitably leads to new finds.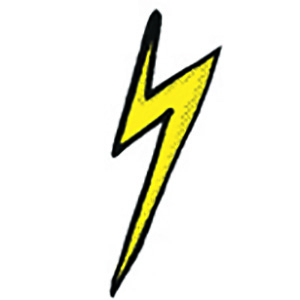 Arts TRANSMODERN FESTIVAL transmodernfestival.com
This event typifies why Baltimore is known for its independent, freewheeling, and genre-defying art scene. Full of inventive performance art, site-specific installations, and one-off musical adventures, Transmodern features dozens of artists that you've never heard of and you'll never forget, with luminaries like Laure Drogoul and Dan Deacon also in the mix. It gets extra credit for skewing toward women and minority artists.
Speaker Series CoHosts Sponsored by The Contemporary, the series brought a remarkable roster of artists, including painter/set designer Wayne White, fabric sculptor Nick Cave, and Baltimore native Shinique Smith to town for free talks that were open to the public. The talks were held at Baltimore School for the Arts, making them easily accessible to young artists, and each session was preceded by a reception cohosted by a local gallery, which gave contemporary art outlets, such as Guest Spot and Galerie Myrtis, added exposure.
Writer Rafael Alvarez A few years back, it seemed like we might lose Alvarez to Los Angeles, where he worked in TV after his stint as staff writer on The Wire. But he's returned to Baltimore, his true muse, and continued producing an impressive body of work. Alvarez's nonfiction is top-notch, especially his "City Folk" profiles for City Paper and the H&S Bakery piece he wrote for Baltimore last year. And his recent short story collection, Tales from the Holy Land, captures the essence of this town's beating—and, sometimes, bleeding—heart.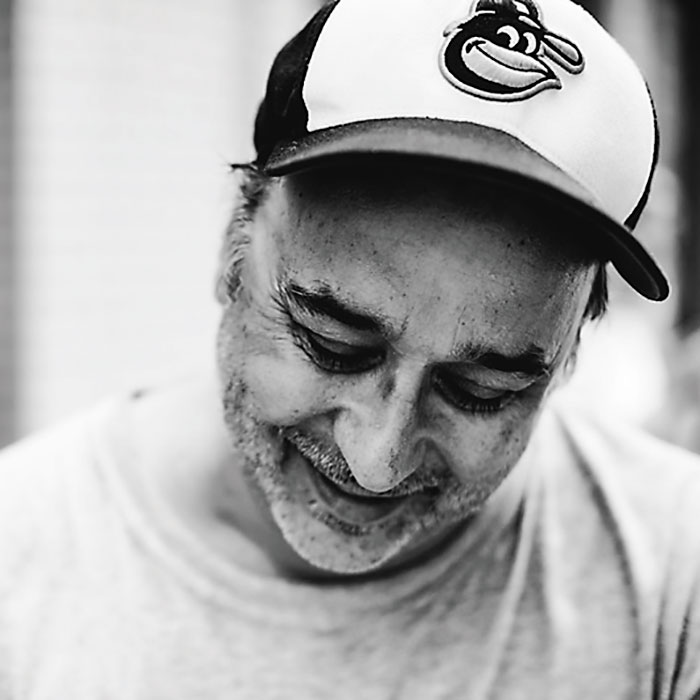 Courtesy of Rafael Alvarez