The Piano Man
In honor of Billy Joel playing Camden Yards, here are a few ways Baltimore can roll out the red carpet.
For the first time in more than 25 years, Oriole Park at Camden Yards is hosting a concert at the iconic stadium. And, luckily for us, the Os booked one of the few acts worthy of such a momentous occasion—the Piano Man.
In honor of Billy Joel's return to Baltimore for the July 26 concert, we devised a few (maybe unrealistic) ways that Charm City should roll out the red carpet for one of the best-selling performers of all time.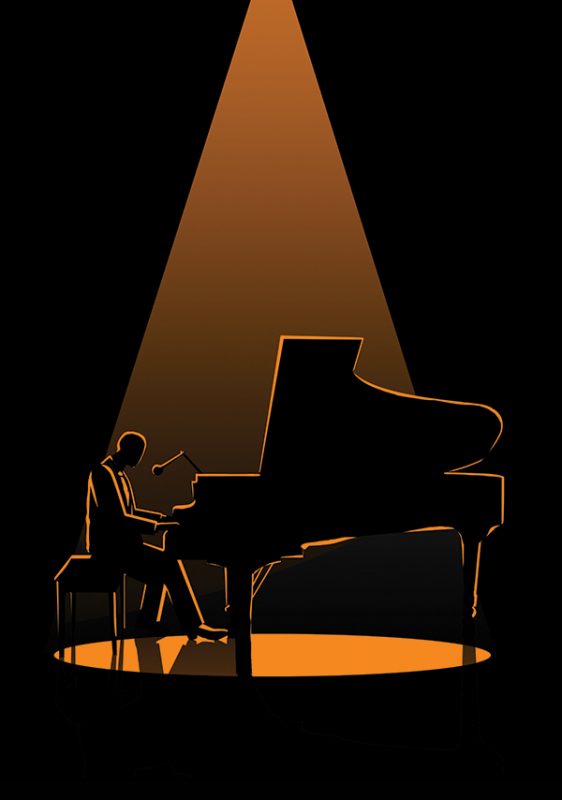 SONG-THEMED SPECIALS
There's only a few instances when serving a Movin' Out Martini or a Bottle of Red, Bottle of White wine special is acceptable, and this is one of them. Baltimore bars, take notice.
HITS ON REPEAT
There's no telling which local haunt Billy Joel might stop into for a post-concert drink, but who knows, hearing "Vienna" or "Big Shot" crooning from the speakers may influence his decision.
BAWLMERESE LESSON
The Grammy Award-winning singer is known for his Long Island accent, but we'd love for some of our beloved Baltimore Hons to give him a les- son on Bawlmerese to make him feel like a local. Maybe he can even change the lyric to "You're my hon."
THE HARBOR OF DREAMS
Along with being a world-renowned performer, Billy Joel is also known for being a mega boating enthusiast. To welcome him to the Inner Harbor, Historic Ships in Baltimore could offer him a tour of the USS Constellation. Our dream? To see Billy Joel ride aboard the Urban Pirates ship.
ORIOLES SWAG
Since Orioles Entertainment announced the singer's arrival with his own personalized jersey, let's complete the collection and load him up with tons of Baltimore merch to take home. We're talking foam fingers stamped with his picture, his own Oriole bird mascot costume, and bobbleheads that sing "Charm City State of Mind."