Jen Michalski Discusses New Short Story Collection 'The Company of Strangers'
Taken as a whole, the collection reads like an open-ended meditation on how each of us navigates our own at times surreal life journey.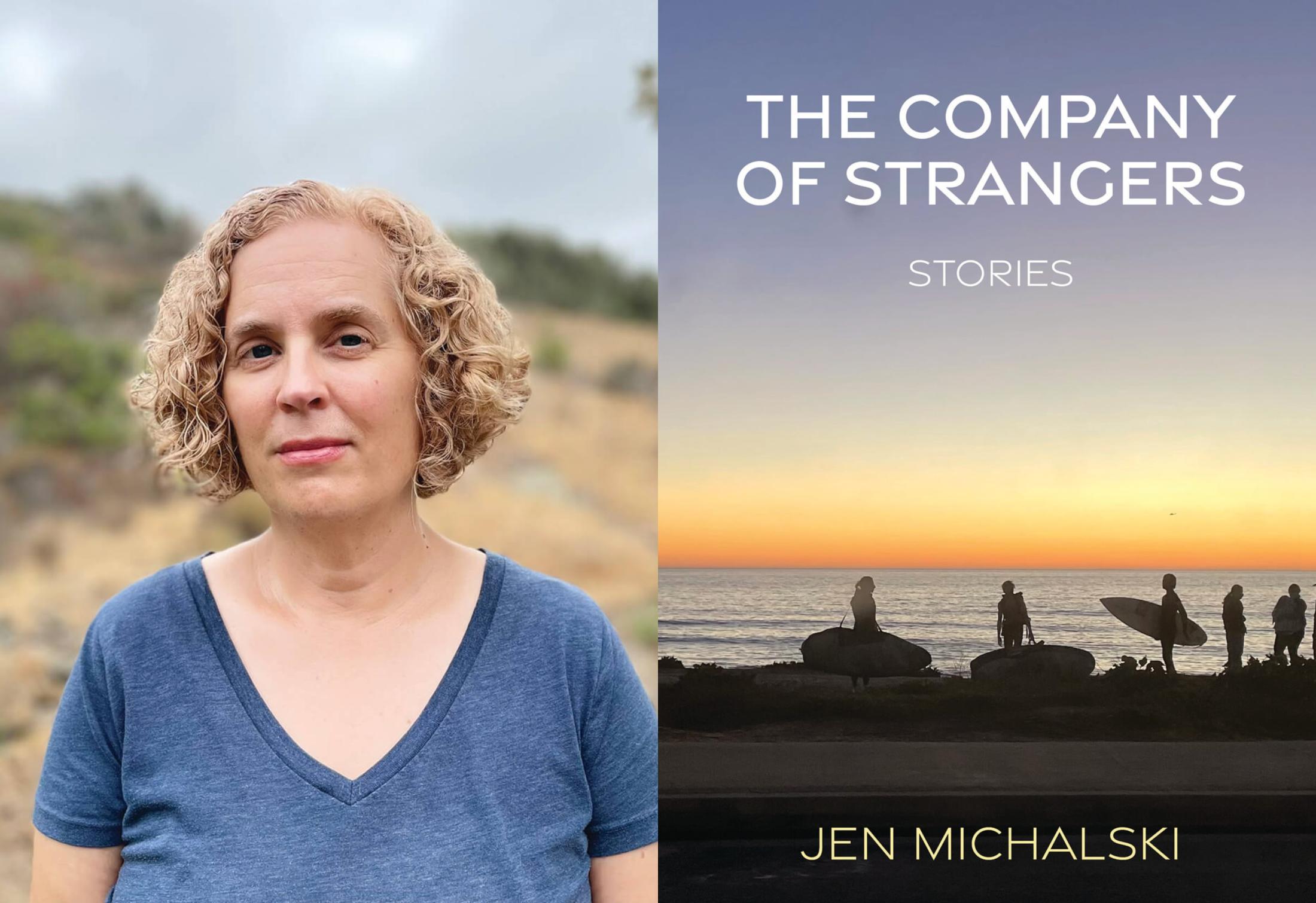 The short stories in Jen Michalski's collection, The Company of Strangers, include strange medical conditions and strange events—a meteor flattening a backyard grill, for example—along with strange people, estranged relationships, and, of course, the company of strangers. Ultimately, they revolve around the unexpected turns in the lives of her characters—many of them queer Gen-Xers—who suddenly feel out of place or out of step with the world around them. Taken as a whole, the collection reads like an open-ended meditation on how each of us navigates our own at times surreal life journey.
A Baltimore native, Michalski is the author of three novels, three short story collections, and a pair of novellas. Her 2021 novel, You'll Be Fine, was selected as a BuzzFeed "Best Small Press Book," a Next Generation Indie Book Awards Finalist, and named one of the "Best Books We Read This Year" by the Independent Press Review. She also edited the 2010 book, City Sages: Baltimore, an anthology of past and present Baltimore writers, and is the founding editor of the weekly online literary journal, jmww.
These stories are all so different, yet they build on each other and fit so well in terms of their themes. How did they come together?
I never set out to write a short story collection. Sometimes when I start writing, I don't even know whether I'm writing a short story or novel. I'll be maybe 8,000 words in and I'm like, "Oh my God, I have to stop the story or it's going to just keep going." So, I go back and try to reframe it and make it smaller. I'll be writing a novel or maybe just lots of short stories at the same time. And then at some point I [realize] that I have either a novel or a lot of short stories.
You've moved to California, but I noticed more than a few stories are set here—and have a certain melancholy feel.
Most were written in Baltimore; only the last one was written in California, during a period of isolation after my mom passed away. I recognized that, as I was writing these stories about other people's grief, whether it was due to illness, suicide, or someone going missing, that it was just my own isolation and grief coming out in different shades.
On a lighter note, there's a coed Little League team called the Eastwood Orioles in one story—a set-up for an unexpected moment a decade or so later—and I was wondering if some of that was also taken from your own life?
I did have a crush on a boy named Dickie on my 1982 Orioles Little League team. But I won't say how much of that story is autobiographical and how much is completely pulled out of my butt. And there was a girl named Denise on our team. I don't know how that short story came about. I was writing down a memory of our team and then the story just came out of nowhere. I couldn't even stop. I wrote the whole thing in one sitting, and it felt like writing one long sentence.
By the way, we noticed on social media that you recently bumped into former Oriole Fred Lynn, a California native and neighbor, by chance. Have you seen him again?
I have not, but I actually bought, and overpaid for, one of his baseball cards last week. I'm going to put the card in my running pouch until I run into him in the neighborhood and have him sign it.
I love the last story, "The Company of Strangers." It's true that we sometimes meet "strangers"—and everyone is a stranger at first—who put us on a different path.
Right? I wanted to play on the idea that, you know, sometimes strangers are the ones who come into our lives and make the necessary changes. And sometimes the people that we've been with forever feel like strangers. You fall into a deep sleep in your regular life and then it's an unlikely person who comes along and wakes you up again—whether it's romantically or professionally or philosophically. You just don't know who that meteor is going be.