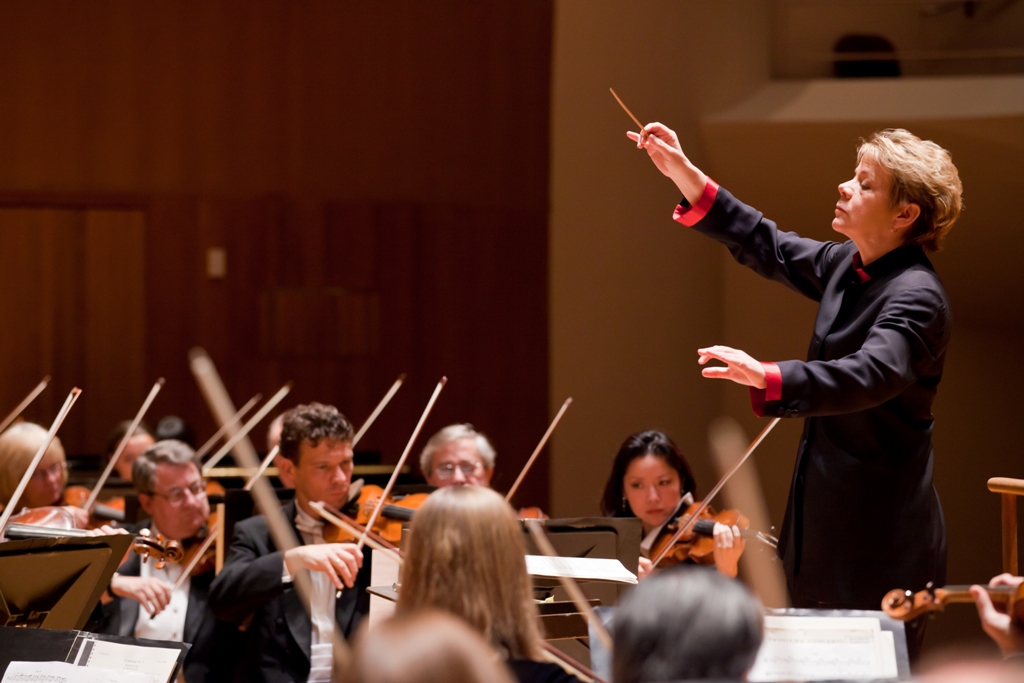 Chris Lee
For its centennial season, the Baltimore Symphony Orchestra combines world premieres and contemporary works with blockbuster standards, and brings back big names who have a close connection to Baltimore.
The Brahms and Verdi Requiems are in the line-up, as is Strauss'
An Alpine Symphony, and the first BSO performance in 50 years of Bach's Mass in B Minor. But the season will also highlight 12 commissioned works, including a percussion concerto, as well as contemporary works like John Adams' Harmonielehre, conducted by the composer.
"This is the year for people across Maryland to try out the BSO and see what they're missing," Music Director Marin Alsop said at a season announcement Wednesday.
The
2015-16 season will also mark homecomings for violinist and Baltimore native Hilary Hahn and pianist André Watts, who studied at The Peabody Institute. Cellist Yo-Yo Ma, who has won two Grammy awards with the BSO, performs in June, and pianist Lang-Lang takes the stage in September.
The BSO's anniversary concert in February features Joshua Bell, playing his own version of Leonard Bernstein's
West Side Story suite.
Few of the symphony's musicians attended the season announcement, and recent news reports have indicated they are concerned with vacancies, increased workloads and compensation.
Alsop noted on Wednesday that the season would include efforts to attract new audiences and crossing over music genres. And she announced the symphony's new slogan – "Come hear extraordinary."
The symphony is "not about thinking in the past." It's about access, she said, and the public should know the symphony "is open to everyone."