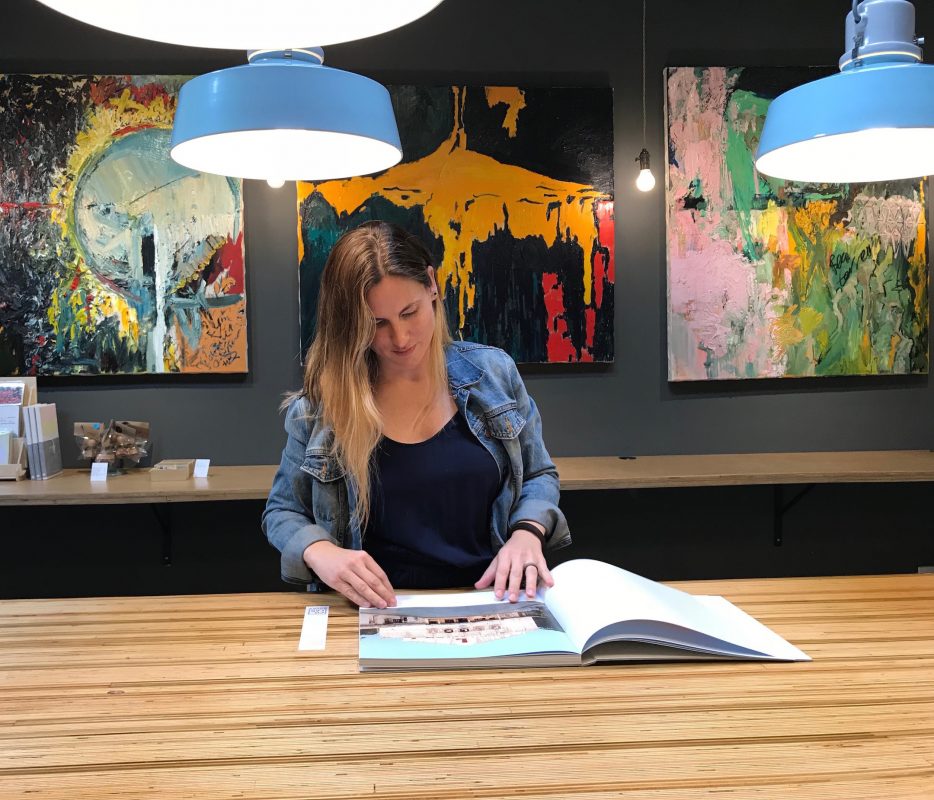 Lauren LaRocca
When architects Megan Elcrat and Phillip Jones opened Co_Lab co-working space in the spring of 2016, they envisioned the front portion of the building would one day become a bookstore with a focus on architecture and design.
That time has come.
Co_Lab Books opened in Old Goucher with a soft launch this month and will hold its grand opening in January.
It's obvious that it was created by people who have made careers out of having a good eye. The look is clean and minimalistic, modern with wooden shelves, paintings by local artists on the walls, and a large, well-lit wooden table at its center, ideal for browsing some of the large art books. Subject matter runs the gamut: architecture theory and criticism, how-to guides, typography, crafts and DIY, city living and urban planning, and a Baltimore section that will expand in 2018.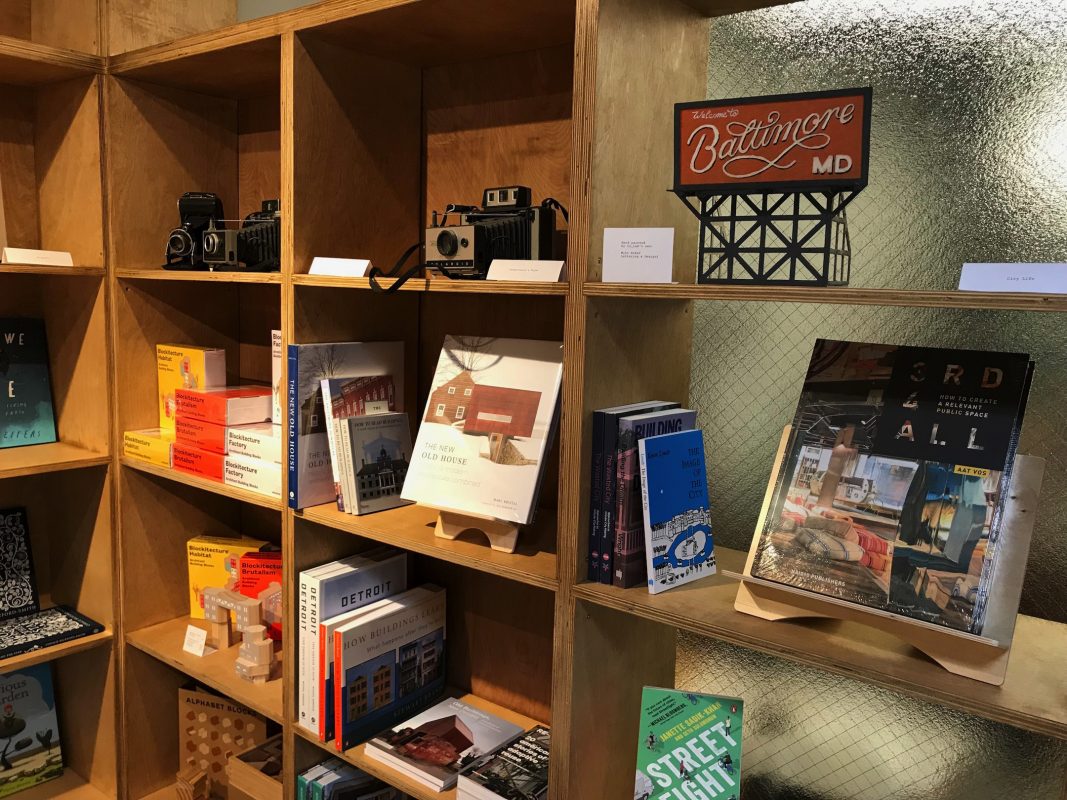 "We were hungry for a design bookstore in Baltimore. We just thought there was a hole there," Elcrat says, speaking for herself and on behalf of her husband, Jones. "We're trying to be more holistically about design," she adds, leafing through the book Hybrid Modernism and eyeing its large, gorgeous photographs of movie theaters in South India—one of many titles chosen for its showcase of architectural styles.
Behind the bookstore is the workspace of several freelancers (writers, app developers, a lawyer), people who work remotely for larger companies, and nonprofit groups, such as Bikemore, Maryland Consumer Rights Coalition, and Child Justice. Though not all the tenants work in art and design fields, many do, and several of them recommended books to add to the store inventory. With two small children of her own, Elcrat stocked several picture books, too, with artwork as beautiful as their messages.
To engage more with the community, Elcrat, who also teaches architecture at Maryland Institute College of Art, plans to hold author talks and other events in 2018.
"Having a storefront presence is kind of an excuse to hang out with people," she says.