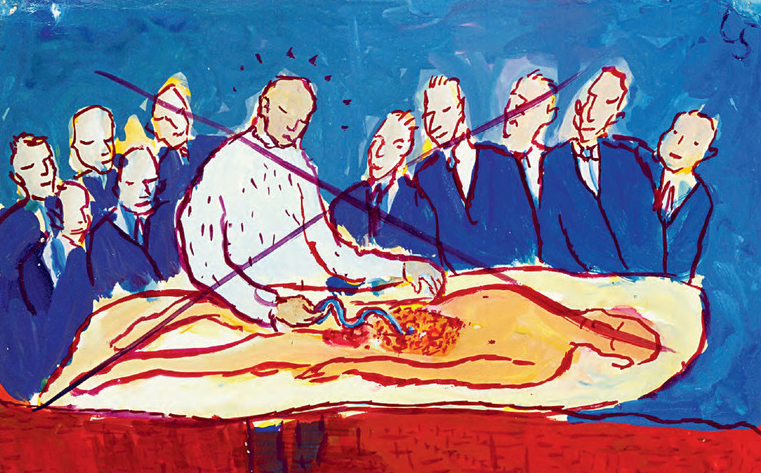 Baltimore Annex Theater
Visual Art
MICA ArtWalk
Maryland Institute College of Art undergrad class of 2018 will showcase their work in the three-hour ArtWalk extravaganza on May 11. Expect to see art in all genres and mediums: painting, sculpture, illustration, ceramics, graphic design, film, animation screenings, and more. New this year, the event is free to the public, complete with food trucks to give the event a festival feel. "The entire campus becomes one huge art gallery," says Erin Baynham, social media manager at MICA. This is a great way to see what these talented kids are up to, with the added bonus of meeting them face to face and buying work to take home. 5:30 to 8:30 p.m. May 11 throughout the MICA campus. Work will remain on view through May 14.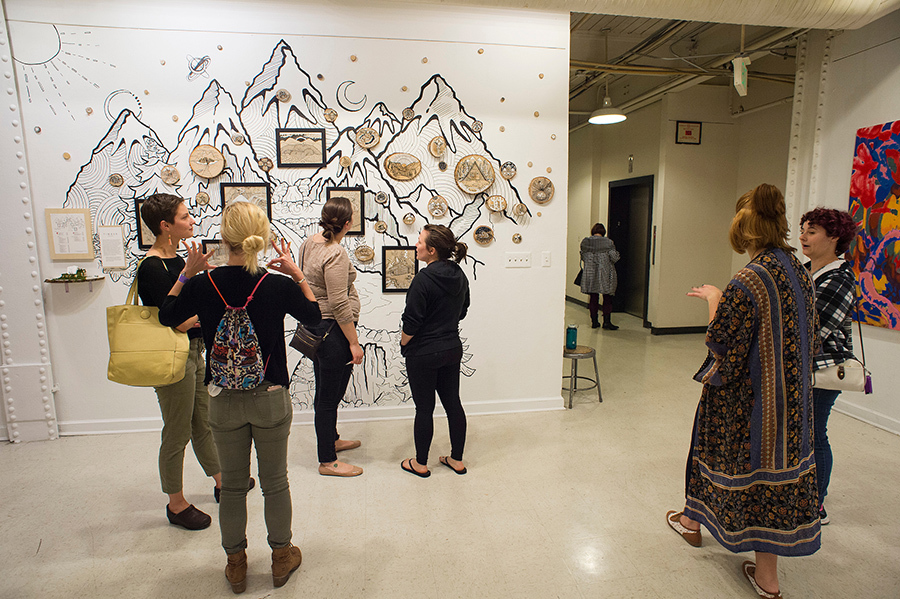 Music
The Björk Songbook
The Evolution Contemporary Series will conclude its season on May 8 with a concert of songs by Björk, taken from her newly released 34 Scores for Piano/Organ/Harpsichord & Celeste. Baltimore artists including Outcalls, Joy Postell, and The Witches will play renditions of songs by the legendary Icelandic pop star. Judah Adashi, founder of the series, is known for breathing new life into symphonic music, and this concert is sure to be no exception. 8 p.m May 8 at An die Musik, 409 N. Charles St.
Through the Eyes of a Child
The Through the Eyes of a Child performance is inspired by the work of Clara Han, associate professor of anthropology and co-director of the Program on Racism, Immigration, and Citizenship at Johns Hopkins University, who is exploring in a new book how violence is passed down through generations of families. The concert will be presented as part of Music of Reality, a series that brings musicians and scientists/researchers together and intersperses lectures with music. Music will include pieces by Leonard Bernstein as well as contemporary composers. 7 p.m. May 4 at 1025 S. Potomac St.
Theater
Life or Theatre?
With Baltimore Annex Theater's production of Life or Theatre?, Charlotte Salomon may very well become a household name alongside Anne Frank. The play is written and directed by Carly J. Bales (founding producing artistic director of EMP Collective) and based on the life and art of Salomon, a German-Jewish woman in Nazi-era Berlin who completed nearly 1,300 autobiographical paintings (the largest singular body of work by a Jew during the Holocaust), gave them to a friend, and was murdered shortly thereafter in Auschwitz. The play combines her intimate prose and expressionist painting with music to bring to life her story, 100 years after her birth. This is Bales' first full-length play. Thursdays through Sundays May 24 to June 17 at Annex Theater, 219 Park Ave.
Follow No Strangers To The Fun Places
The Acme Corporation will dissect the process of art making (specifically theater) in their new play Follow No Strangers To The Fun Places, by Lola B. Pierson (creator of Baltimore's Ten Minute Play Festival). It's loosely based on Italo Calvino's novel If on a winter's night a traveler, though we've been told not to get too excited about that point, as the play bears little resemblance to the book. May 3 to 19 at The Great Hall at St. Mark's Lutheran Church, 1900 St. Paul St.
SOUL The Stax Musical
Go back to the birth of soul music at Baltimore Center Stage's production of SOUL The Stax Musical, which revives the songs of Otis Redding, Isaac Hayes, The Staple Singers, and other classic R&B stars during its world premiere. The musical tells the story of the Memphis-based Stax Records and music's power to unite us, then and now. May 3 through June 10 at Baltimore Center Stage, 700 N. Calvert St.
Dance
Moving Walls: A Performance of Body & Sculpture
Baltimore Independent Dance Artists examines human experience in relation to architecture in its new, experimental show at The Peale Center. Dance combines with a large sculptural installation and animation for the experience, though the set alone, created by Noa Heyne, is worth a visit to the museum. 8 p.m. May 3 and 5 at The Peale Center, 225 Holliday St.
Film
Maryland Film Fest
There is much to be excited about when it comes to this year's Maryland Film Fest in Station North. There's Matt Porterfield's latest, Sollers Point, starring McCaul Lombardi; 10 blocks of shorts; a screening of the film I, Olga Hepnarova, selected and introduced by John Waters; an after party in the Ynot Lot and Windup Space; and much in between. Get ready to laugh, cry, and contemplate life every which way with more than 40 feature films across all genres and cultures. Learn more about it here and here and here. May 2-6 at the Parkway Theatre and MICA.
Miscellanea
Baltimore Portrait: Artists in Conversation
As part of the VOICES speaker series at The Church of the Redeemer, Baltimore artists Amy Sherald and Stephen Towns will be in conversation with Baltimore Museum of Art director Christopher Bedford this month. Both have become Baltimore celebrities recently after receiving national attention for their work—Sherald with the unveiling of her official portrait of former first lady Michelle Obama at the Smithsonian's National Portrait Gallery, Towns with his first museum exhibition (currently on view at the BMA). 7 to 8:30 p.m. May 30 at The Church of the Redeemer, 5603 N. Charles St.