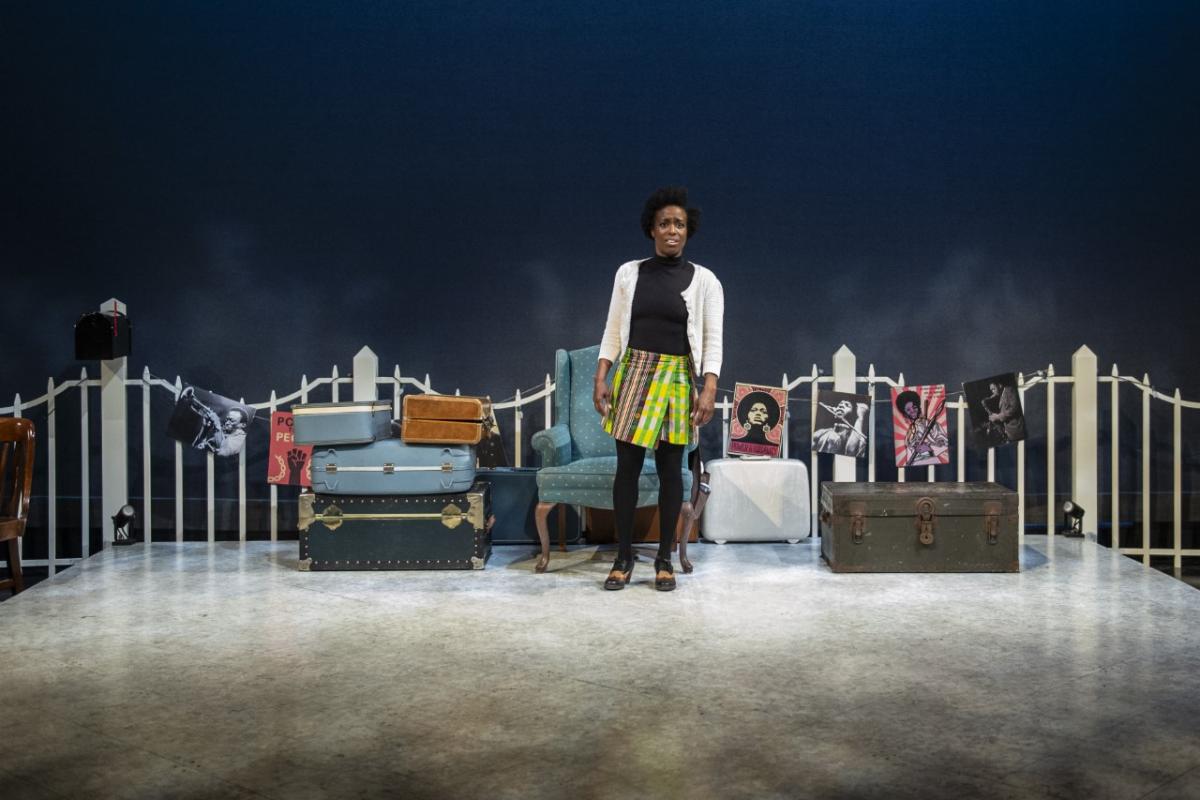 Felicia Curry stars as Jaqueline Marie Butler in "Queens Girl: Black in the Green Mountains" at Everyman Theater. Photo by Teresa Castracane Photography
Visual Art
Explore interpretations of one of the movements that defined the 20th century with artists Daniel Stuelpnagel, Richard Hagerty, and Cindy Mehr at Y: ART Gallery. This entrancing exhibition of paintings, photography, and sculpture can be viewed by appointment, but don't forget to join the gallery either in person or via Facebook Live for an opening reception celebrating these works on Nov. 14. Nov. 11 through Dec. 19, Opening Reception Nov. 14, 5-7 p.m., 3402 Gough St.
Music
Pandemic closures may have stopped them from heading out on their cross-country tour, but they won't keep Super City from delivering us one of their signature choreographed performances with a lineup of old favorites and new music. Catch the no-quite-live show from the Ottobar on Nov. 14, no door line or ID required. 8 p.m., Nov. 14, Eventbrite.
Film 
Grab your popcorn and join this virtual fundraiser for Creative Alliance featuring the premiere of It's Pandemonium, a new film by CA Film Curator Aaron Barlow and the staff of the Highlandtown art space. After the show, keep your live stream up for music from Outcalls and other talented guests. 7:30 p.m., Nov. 7, creativealliance.org
Theater
After an untimely closure last spring, Caleen Sinette Jennings' final installment of her Queens Girl trilogy will return to the stage Nov. 19 to open Everyman Theater's 30th anniversary season. The one-woman show starring new resident company member Felicia Curry will offer both in-person and virtual performances, allowing patrons to finally experience the conclusion of Jacqueline Marie Butler's story whether they are comfortable returning to the theater or would rather watch from home. Beginning Nov. 19, Everyman Theater, 315 W. Fayette St.
News
On Oct. 28, the Baltimore Museum of Art announced it would pause the sale of three works by Brice Marden, Clyfford Still, and Andy Warhol in response to criticism both from within the BMA and the greater art world. The museum planned to use the proceeds from the sale of the three paintings to fund an Endowment for the Future, which would be dedicated to diversity initiatives and pay equity. For more information on the proposed sale and the issues surrounding it, read our explainer.