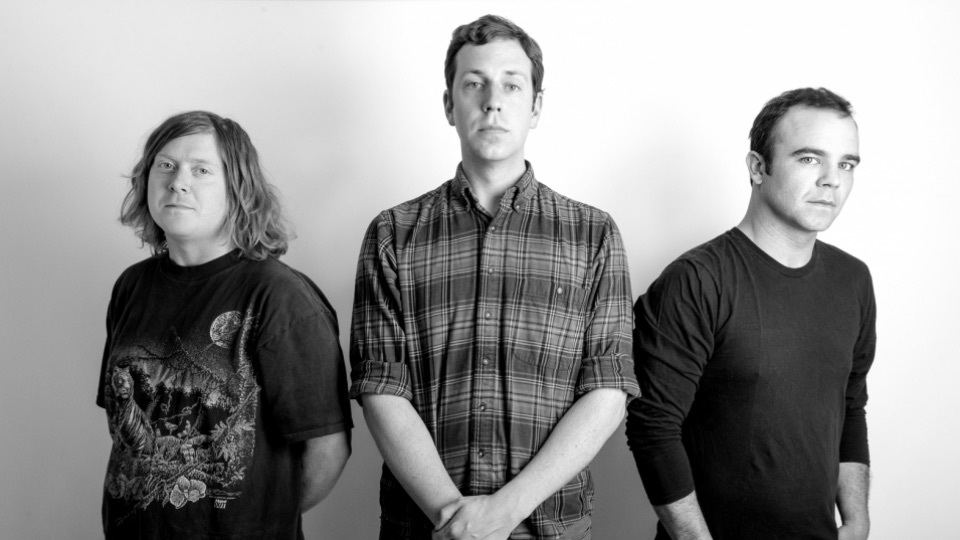 Courtesy of Future Islands
Concerts and Shows
Fields Festival
Aug. 19-21, Ramblewood campground, Darlington, 2564 Silver Road. Everybody, including us, has been buzzing about the return of this celebration of Baltimore art and music. But we're bringing it up again for good reason—our fabulous hometown boys Future Islands are making an appearance here, and it's their only scheduled East Coast performance this year.
Hot August Music Festival
Aug. 20, 13401 Beaver Dam Rd, Cockeysville. For a day of live music a little closer to home, head to Oregon Ridge Park in all your festival wear. Hear New Orleans rockers The Revivalists, Grateful Dead tribute band Joe Russo's Almost Dead, and DJ wizards Thievery Corporation.
Art/Sound/Now at the Walters
Aug. 25, 7 p.m. The Walters Art Museum, 600 N. Charles St. Trust us—this experience will make you see art in a different way.These unique concerts take patrons into the Walters' galleries, where musical artists perform works inspired by some of the museum's most breathtaking art. For August's performance, hear electronic artist Bonnie Jones highlight the Renaissance and medieval collections and jazz pianist Lafayette Gilchrist examine in the Egyptian galleries.
Brooks Long and the Mad Dog No Good at WTMD's First Thursday
Aug. 4, 6:30, Canton Waterfront Park. We love the debut album Mannish Boys from this bluesman (and 2016 Top Single) and his band. Catch him for free with The Revivalists and The Saint Johns.
Baltimore Museum of Art Jazz In The Sculpture Garden
Aug. 6, 13 and 20, 10 Art Museum Drive. Stunning sculptures and a picturesque setting only add to the stupendous jazz on these three nights. Check out favorites like the Tizer Quartet featuring Karen Briggs and the Don Braden Quartet featuring Vanessa Rubin.
Visual Art

Roots-Raices at Gallery 788
Opens Aug. 12, 3602 Hickory Ave. On the surface, it might not appear that Baltimore and Buenos Aires, Argentina have parallels, but street artists from both cities have been exploring both places' histories of social and racial inequality. Paintings from 14 artists—seven from Baltimore and seven from Buenos Aires—will be on display, and keep your eyes out for new murals a visiting artist from Argentina will be painting around town, including at the burnt-out Schenuit Tire Factory.
Wavy Dash at Terrault
Aug. 13 through Sept. 5, 218 W. Saratoga St. This past month, Terrault made a move from Station North's Copycat building to the Maryland Art Place building in the Bromo district. Its second show at this new location features Maryland Institute College of Art grad Angela Arrigo and Jessica Simorte, whose abstract pieces are playful and beautiful.
Reasons at Platform Gallery
Opens Aug. 13, 116 W. Mulberry St. Maryland native Louis Fratino has just returned from Berlin after completing his Fulbright Research Program, and will present paintings that explore memories and intimate relationships in his life. Fratino has said of his work: "The goal of my practice is to use my life as worthy and meaningful material to make paintings that are vulnerable."
Magic Portal Remix by Kim Loper
Aug. 5-29. Starting Friday, the vacant lots at Gold and Division streets will be transformed into a one-of-a-kind sculpture garden. Loper, who is Jubilee Arts' artist in residence, "remixes" materials, including historic photographs, into this mixed media installation.