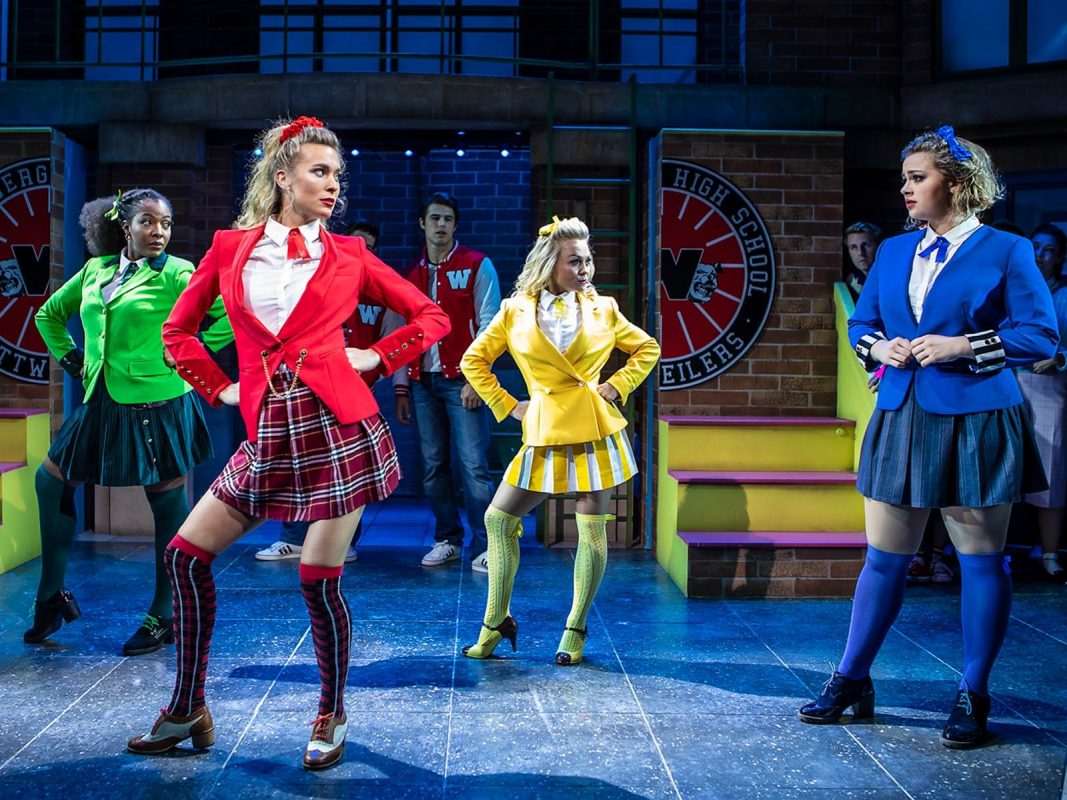 Playbill
Visual Art
Under $500
Looking for that last big gift for someone special (or yourself) this holiday season? Stop by the sixth annual Under $500 art sale at Maryland Art Place. View works by dozens of local artists, grab a festive drink, and get the chance to purchase a collector's piece for less than $500. If you're in the giving mood, bring along a new toy or book because MAP will be collecting for Philanthropi's toy drive during the sale. Opening reception 7 p.m. Dec. 14; on view during gallery hours Dec. 14-18. Maryland Art Place, 218 West Saratoga St.
School 33 Openings
Three new exhibitions at School 33 promise new explorations of the human experience. Your silence will not protect you brings together the work of five artists inspired by "black womyn's experiences in America past, present, and future." Two single-artist exhibitions, Nature As A Metaphor For Economic, Emotional And Existential Horror and Labor of Suggestion offer individual takes on humanity's separation from the natural world and the line between reach and grasp. On view through Feb. 2, 2019. School 33 Art Center, 1427 Light St.
Music

Winter Formal Benefit for House of Ruth
Get all dolled up and give back at this formal benefit for House of Ruth, which provides services for women and their children who have been victims of domestic violence in Baltimore and Prince George's County. This night of Christmas Eve Eve Merrymaking will feature a raffle, a prize for the best-dressed partier, and music from Eze Jackson, Blacksage, Humanmania, Spooled Up, Sickle Cell, and DJ Pancakes. 7 p.m. to 1 a.m. Dec 23, The Windup Space, 12 West North Ave.
Baltimore Plays: Soul Christmas
Join some of Baltimore's beloved independent artists for five decades-worth of Christmas songs at latest event in the Creative Alliance's Baltimore Plays series. Marc Avon Evans & Soul Centered, Kevin Jackson, Jamaal "Black Root" Collier, Karin Dominique Evans, Kyana Graham and Chuck the Madd Ox are all on this bill for this evening of soulful holiday hits. 8 p.m. Dec. 21, Creative Alliance, 3134 Eastern Ave.
Nico Sarbanes & Ben Wolfe Holiday Concert
Don't miss your opportunity to catch this dynamic duo swinging in the holidays at the intimate An die Musik. Baltimore native Nico Sarbanes and celebrated jazz bassist Ben Wolfe will come together for one night of bass and trumpet virtuosity. Can't make a 7:30 start? No worries, Sarbanes and Wolf are performing a second set at 9:00 p.m. Sets at 7:30 and 9 p.m. Dec. 22, An die Musik, 409 North Charles St.
Theater
Heathers The Musical: In Concert
Need a break from all the holiday cheer? Try adding a little chaos to the mix (it is what killed the dinosaurs, darling) with this live performance of the musical version of 1980s cult classic Heathers. Grab your tickets early to get dibs on the seated section and your very own Heathers cup (and slushie!). 8-11 p.m. Dec 20-22. Ottobar, 2549 North Howard St.
The Rocky Horror Show
The Christmas season always starts early, so who says Halloween can't run a little late? Put on your best gold short shorts or maid's outfit and sing along to a live performance of this weird and wonderful musical. Every ticket comes with all the props you'll need for the iconic interactive Rocky Horror experience. Shows at 8 and 11:30 p.m. Dec. 14-15, Show at 5:30 p.m. Dec. 16. Baltimore Theatre Project, 45 West Preston St.
Go Oscar WILDE! Pride Night
Everyman Theatre is celebrating its first-ever Pride Night with a happy hour reception featuring cocktail specials and snacks, a conversation with director Joseph W. Ritsch about the fascinating life and work of Oscar Wilde, and, of course, a performance of the company's colorful new production of The Importance of Being Earnest. Happy Hour Reception 6-7:30 p.m., show at 8:00 p.m. Dec. 14. Everyman Theatre, 315 West Fayette St.
Film

Blocked in Baltimore Screening
Root Branch Film Academy's first-ever Friday Film Factory class is ready for their close up. Join this group of beginner filmmakers for the screening of their first documentary, Blocked in Baltimore, which chronicles local artists and why they feel their careers get limited to the city alone. 8 p.m. Dec. 21, The Startup Nest, 1401 Severn St.
It's a Wonderful Life Annual Benefit Screening
Spend part of your weekend with this Frank Capra Christmas classic at The Senator. Gather as many friends and family members as you'd like for these morning showtimes—admission is free! Just be sure to bring along some non-perishable food items for the GEDCO Cares Food Pantry. Doors at 9 a.m., show at 10 a.m. Dec. 22 and 23. The Senator Theatre, 5904 York Rd.
News

Current Space's Ruin Garden and Expansion Approved by CHAP
The artist-run gallery and studio space has been working for three years to try to convert the collapsing 417 North Howard Street into a ruin garden and studio space. With unanimous approval from Commission for Historical and Architectural Preservation (CHAP) behind them, Current Space can begin the process of demolition and move forward with the long-awaited project. More money still needs to be raised to fund the expansion, but once completed it will add an additional 5,000 square feet of outdoor performance space (including an outdoor bar) and double the available space for the space's studio program.