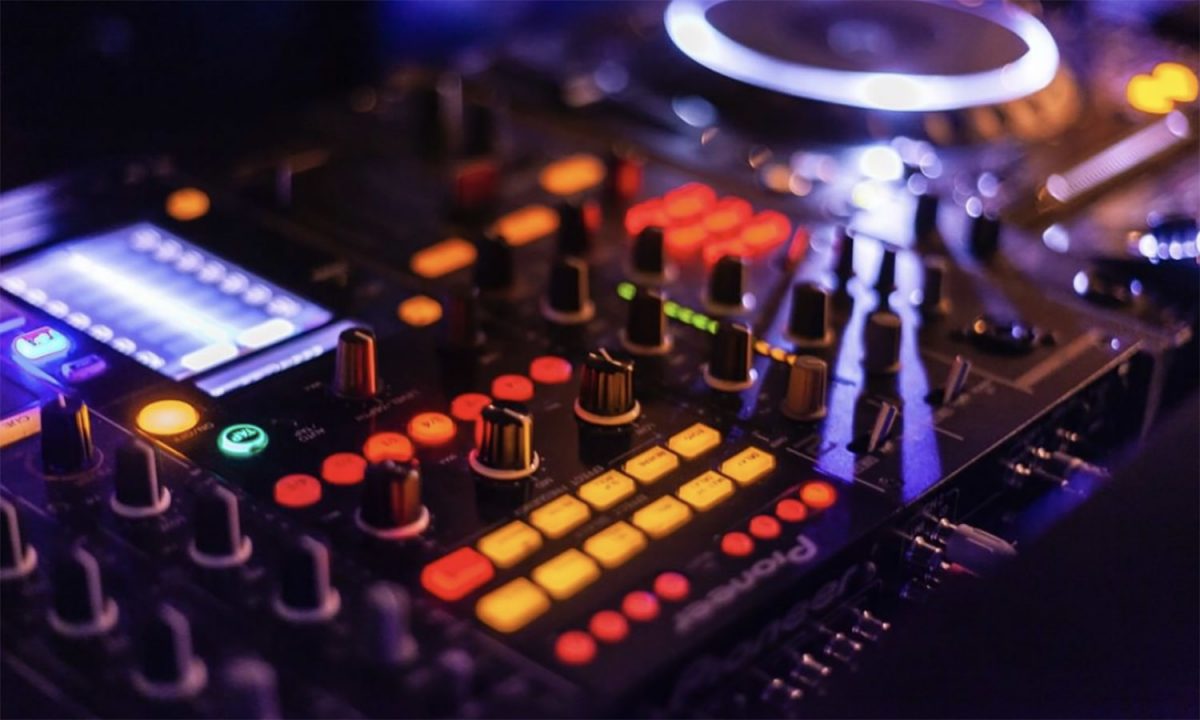 The Peale Center
Baltimore has a long musical legacy, from the legendary jazz clubs of Pennsylvania Avenue that featured the likes of Billie Holliday, Louis Armstrong, and John Coltrane, through the modern DIY scene that has incited national acclaim. But along the way, one of the city's most vital music scenes—Baltimore Club—has largely gone undocumented, even as the energetic dance genre has come to define the grit, wit, and brilliance of its namesake city.
Decades Night Club finally brings that history into the spotlight. The exhibition, roundtable, and concert series, currently on display at The Peale Center in downtown Baltimore, highlights the city's homegrown genre and the black-owned clubs that led to its golden era from the 1980s to the early 2000s. Curated by Mia Loving, founder and organizer of creative incubator Invisible Majority, Decades captures the scene's spirit and energy through archival photographs, interviews with renowned DJs and regular clubgoers, and installations that celebrate former venues like the Paradox and Odell's Nightclub. In doing so, it documents the impact this local sound had on contemporary music, in Baltimore and beyond.
We sat down with Loving to discuss the impetus for this exhibit, on view through August 11, and the importance of Baltimore Club.
Describe what Baltimore Club music is and how it has come to define Baltimore.
Doing this project made me realize how special Baltimore's location actually is, and how its proximity to the Northeast, South, and Midwest has created a unique sound that [still] resonates. It's literally birthed out of Chicago house, Miami bass, and hip-hop. It's important to note that this meshing happened not from people listening to records or tapes, but traveling to clubs [to hear] touring artists. During this time, black artists weren't being supported by the industry, they were creating their own lanes and building audiences through the clubs. My father [Baltimore Club DJ George Jones] has stories of bringing in rap acts like Salt-N-Pepa and Uncle Luke just as they were starting to pop.
What Baltimore Club songs and artists did you grow up listening to?

As an '80s baby and '90s kid, Baltimore Club music really took over—and that's all that was everywhere. I was kind of snooty so I wasn't really into it and didn't go to clubs. After I moved away, I found a great appreciation for it. Growing up, you didn't know who actually made the songs, but the radio DJs were the biggest celebrities to us. Frank Ski, Konan, Marc Clarke, Miss Tony, Reggie Reg, and later K-Swift were huge. My favorite songs were probably "Feel Me," "Dance My Pain Away," "Hey You Knuckleheads," Miss Tony's "How You Wanna Carry It." High-school [era] Blaqstarr really took over with "Hands Up Thumbs Down," "Get My Gun," "Tote It," "Supastarr," "Feel It In The Air," but most people thought those songs were by K-Swift.
How has gentrification effected black Baltimore clubs?
Gentrification has really killed black clubs. Particularly in Station North. Now most of the popular black clubs are in Baltimore County. The Chesapeake Shakespeare Company used to be a popular spot for black nightlife. Black clubs have often been the first attacked when a neighborhood is seeking to shift demographics.
Why is it important to archive the black Baltimore club scene?
We don't celebrate this history at all. We look at the jazz clubs in Baltimore, and we honor that legacy. I think drugs, crime, and Reaganomics overshadowed the beauty of the [1980s to the 2000s]. [Artist] Sheila Gaskins pointed out that when we started to make segregation illegal, "black stuff" started to [be publicized as negative]. It's important to me to not let the negativity overshadow the creativity—the business-savviness and innovation of black people in Baltimore. Also, from my ongoing [research], I see how, especially in the '80s, we had more diversity in clubs. Some were just playing jazz, some just R&B, or hip-hop, and others club and house. That just doesn't seem to exist now.