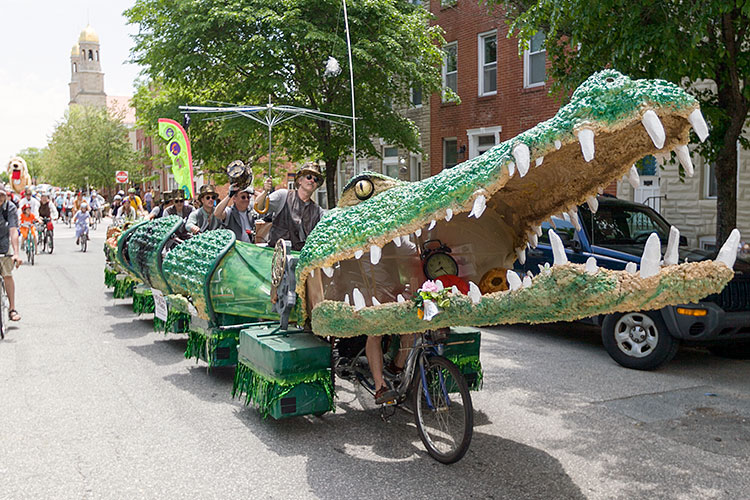 Courtesy of AVAM
In the wake of riots and looting that engulfed Baltimore this week, organizers have postponed two iconic events.
New dates have not been set yet for the Baltimore Kinetic Sculpture Race and FlowerMart, though organizers said they were working with the city and should have more information soon.
FlowerMart, which takes place in Mt. Vernon, had planned on running as scheduled until Gov. Larry Hogan declared a state of emergency Monday night, said John Valentini, Jr., a vice president of FlowerMart's board of directors.
"We want to protect the neighborhood, we want to protect our vendors," Valentini said. Plus, he said he didn't want police to have to work the event when they might have safety concerns elsewhere in the city.
The last time the 104-year-old event had been postponed was during the 1960s, when unrest broke out during the Civil Rights Movement, Valentini said.
The American Visionary Art Museum should have a new date for the Kinetic Sculpture Race by the end of this week.
Amphibious, human powered works of art compete in the race on the shore of Baltimore's harbor. The 8-hour race covers 14 miles—mostly on pavement, but also including a trip into the Chesapeake Bay and through mud and sand.
The mayor's office "has offered additional security for our beloved race, now in its 17th year, that has always been dedicated to the delight, communal participation, peace, and love of our city," spokesman Nick Prevas said in a news release.
For more information on the race, click here. And for FlowerMart, click here.