GameChanger: Gregory Smith
We catch up with the Creative Alliance's new executive director.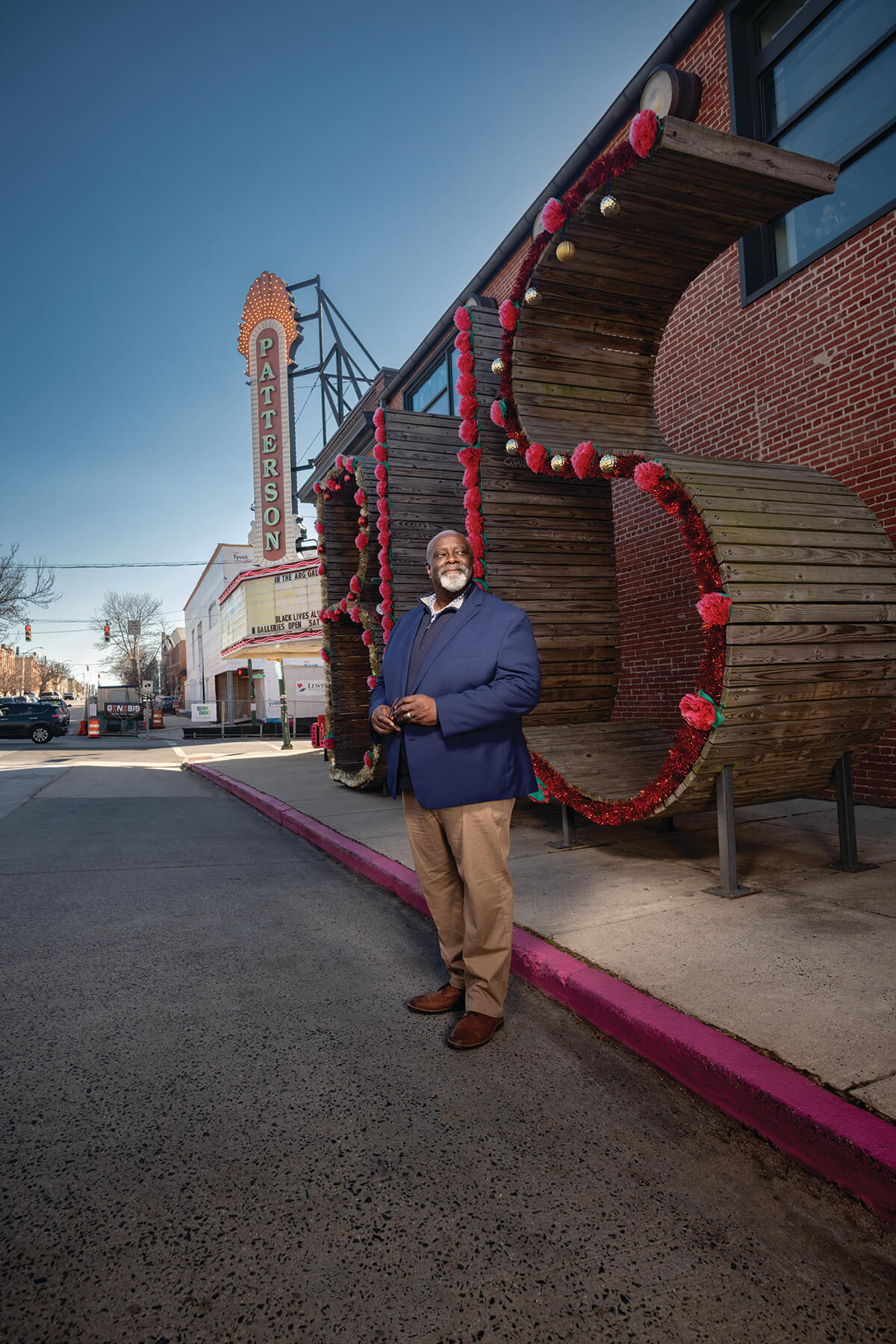 Looking at Gregory Smith's resumé, it's like he was destined for the Creative Alliance. An artist himself, with over 20 years of experience in arts education, community engagement, and nonprofit leadership, the North Carolina native arrived in January from Minneapolis-St. Paul, where he worked at Minnesota Public Radio and the Fitzgerald Theater, to become the third-ever executive director of the beloved Highlandtown arts organization. We talk with Smith about the power of the arts and its potential for effecting change.
Where did your love of art begin?
I really made the connection in first or second grade. Every class had to do a presentation before the school. We rehearsed, got up on stage, said our little lines, and at the end, I'm like okay, we're done. Then I heard [claps]. I was like, wait a minute, that feels kind of good! The rehearsal process, working with the teacher, the applause—I liked all of it. I was also very fortunate to have teachers who incorporated art into learning. Science, math, history. We were always encouraged to bring creativity into the mix. It allowed me to realize that I was a creative being. And then I remember one Saturday, on PBS, I saw Edward Villella perform a solo. I did not know that men could do that. He ate space in how he danced. It's important for young people to see what's possible.
Those are strong intersections between art and education.
It is so important for people to see great art, to participate in the arts, and also be able to talk about it. It goes back to this idea of utilizing the arts as a tool. My career has also been about utilizing the arts as a means of addressing social justice. Because the arts are a safe space to explore challenging conversations. They have always been a mirror to society and asked us to challenge the status quo.
How did you transition into being an educator?
Teaching has always been a part of who I am. My mom was a teacher. My grandmother was a teacher. I love teaching because it helps people realize we're all creative beings, and helps people make discoveries not only about the medium we're working with but also about themselves.
What enticed you about the Creative Alliance?
I discovered this quirky left-of-center organization that had a heart and felt a deep sense of responsibility to the community, and that really attracted me. I love that [co-founder] Margaret [Footner] was really intentional about it being a voice for local artists who maybe hadn't been given an opportunity.
What are you working on now?
My goal is to try to meet people and explore the neighborhoods and see how they all connect. I'm excited to understand: Who are Baltimoreans, and what makes them tick? I also love crab cakes, so I'm on the quest to find the best crab cake in town.