GameChanger: John Tyler
We catch up with the musician, producer, and collaborator.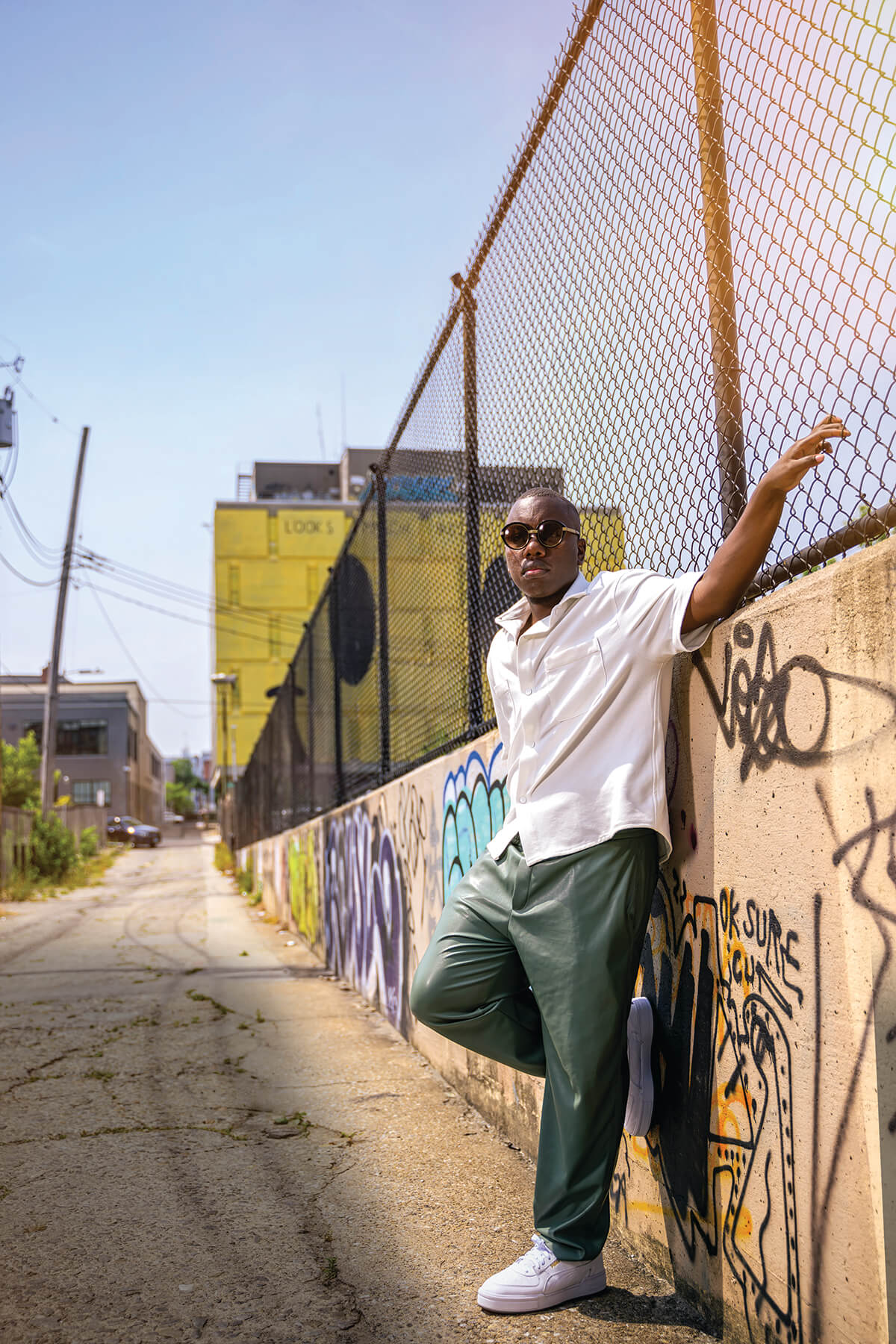 At only 23 years old, John Tyler already seems to be everywhere. Six years ago, at age 17, the Brooklyn-born, Hoes Heights-raised musician launched the Love Groove Festival, a now-beloved annual local music and art showcase, slated to take place again in September. Since then, Tyler has cranked out a variety of songs, albums, videos, and YouTube series; performed at the likes of Artscape and Firefly; and produced music for other artists, all the while seeking to build a platform for Baltimore's budding creatives.
This year, he's busy as ever—curating music for the Orioles, creating his own ice cream flavor at The Charmery, and releasing new EPs—but found time to chat with us about the local scene.
From Brooklyn to Baltimore, what were some of your early music influences?
Music was everywhere, from my mama playing Michael Jackson to going out in the neighborhood, where Lil Wayne was blasting. My grandma and all four of her sisters are professional pianists, so it was always jazz, blues, and classical [at her house]. I didn't really get into it until Guitar Hero III came out. I ended up playing that game like it was my religion. [Later,] my grandma got me a guitar, and funnily enough, it came naturally, because the game kind of trained me.
How did you come to the local music scene?
That started in high school, when I had more freedom to explore the city. I found myself at the CopyCat, where the underground queer and house scenes were happening. I was going to hip-hop shows in people's basements. I got a taste for a variety of sounds, cultures, and scenes, and just let it soak in. The Love Groove Festival actually started from seeing all of that and being like, "Why aren't these people on a real stage with lights and production?" or "Why is this scene predominantly, white, or Black, or Hispanic?" and trying to bring
those communities together.
What makes Baltimore a great place for musicians?
The city has grown so much since I was in high school. Dapper Dan Midas was telling me that he remembers a time when there were no venues, no basement shows—nothing. Like, "It was literally us in the park, rapping to no beats, no speakers, just a cappella." Now, the city is so connected and everyone is so supportive of each other.
Tell us about your upcoming EP, Men Do Cry.
It started as a joke during a music video shoot for my song, "inToxicated." There's a scene where I'm on the ground crying about this girl who broke up with me. My cinematographer jokingly said, "Why are you crying over this? Men don't do that." Everyone laughed. But I went home that night, and was like, "Why can't I cry over a woman that I love?" [Making the EP,] I ended up processing deep memories—things I thought were dreams that ended up being traumas I'd buried because of these ideologies I was taught, like real men are tough. It was such a crazy experience to process all of that and then convey it in the music.