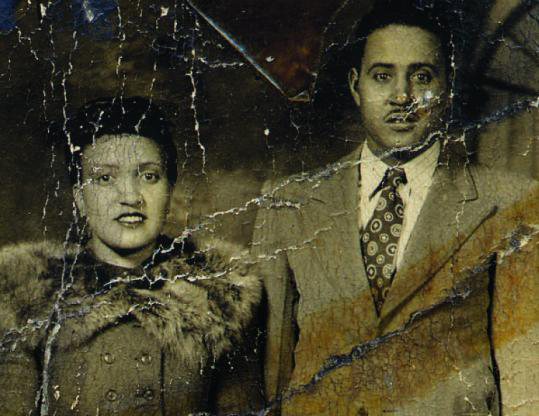 Courtesy of the Lacks Family
The story of Henrietta Lacks has resonated with people around the world—through an award-winning book by author Rebecca Skloot and most recently, through a movie produced by and starring Oprah Winfrey that premieres this Sunday on HBO.
Now, that story will be immortalized further through a mural that Lacks' granddaughter, Jeri Lacks Whye, and a Philadelphia-based art studio are working together to bring to life. They've also enlisted The Johns Hopkins Hospital, and see the process of creating the mural as a way to start conversations about the tensions between the storied medical institution and the surrounding community.   
"Jeri always says, 'I just want people to know my grandma,'" says Lizzie Kripke, co-principal artist at Meg Saligman Studio. "Her grandmother is someone who's a part of all of us now, in a literal way if we've had a polio vaccine."
On January 29, 1951, Hopkins doctors took a biopsy from Henrietta Lacks—wife of a Bethlehem Steel worker—who had an aggressive form of cervical cancer. Though she passed away eight months later, the tissue, used by researchers without her consent, went on to establish the cell line HeLa—the first immortal human cells ever grown in a culture, which have been invaluable to medicine ever since. 
"There's a lot of beauty in the science and in her life and family, along with the darker side," Kripke says. "If we can cast things in a positive light, and acknowledge what's gone wrong but also celebrate what's gone right, I think that's a different way to present this."
She and the Lacks family are still deciding the site for the mural, and Kripke expects that the bulk of the work will take place next year.
"We'll feature Henrietta Lacks, but it's not going to be just a picture that memorializes her," she says. "It's going to pull lots of elements from the area as well as her life and story."
The process of designing the mural will include getting Henrietta Lacks' family, community members, and Hopkins doctors and officials in the same room for discussion.
"We can't overstate what the art will do, as this story touches on so many interconnected issues," Kripke says. "But I do think art is effective in getting the ball rolling and shifting culture in one way or another."