Here's How to Make Hand Lettering Your New Pandemic Hobby
Expert Amy Latta tells us all about the soothing craft, which merges the art of calligraphy with more modern fonts.
Amy Latta started her blog, One Artsy Mama, in 2008 after searching online for St. Patrick's Day crafts to do with her son. A former teacher, and an avid lifelong crafter, she was inspired by all the fun and practical ideas she found.
"I wondered if I could create something like [that] to give other people ideas for things that they could do that were simple but would make their lives more beautiful," she recalls. That same day, she launched her website.
Today, Latta has published six workbooks on hand lettering—a craft that merges the art of calligraphy with more modern fonts. It's a practice that has gained much popularity in the last few years, and it is most commonly seen printed on farmhouse-style décor signs or personalized Christmas ornaments.
"I saw hand lettering on Pinterest and Instagram, and it was beautiful; I wanted to learn how to do it, so I set out to teach myself," Latta says.
While she demonstrated many different crafts on her site, she noticed that her readers were especially interested in the posts she'd made about lettering, and that there were few online resources to learn the art form (she'd learned through books). She began posting how-to sequences on her website, and by 2017, released her first book, Hand Lettering for Relaxation.
Instead of a pointed nib, hand lettering often uses a brush-tipped pen and is made by controlling pressure.
"The actual brush script technique is where you make thicker lines by pressing harder on the pen on downstrokes and thinner lines by releasing the pressure when you go up," Latta explains.
In her workshops, she teaches this technique in small steps, practicing strokes and shapes before moving on to letters. If that proves to be too tricky, Latta teaches a simpler and more accessible way to hand letter in her books, "faux calligraphy," in which you fill in the thicker lines of each letter after writing the word.
As many of us have spent much of the last year at home, finding ways to relieve stress and stay occupied has been more challenging than ever. Some of us have learned to enjoy cooking again or have dedicated time to redecorating our homes while, for others, practicing hand lettering can be the perfect pastime.
"It's so fun because you can take it anywhere and you can put it anywhere—I've lettered on everything you can think of," says Latta, whose latest book, Hand Lettering Off the Page, was released last November. "It's a way to personalize and beautify everything around you"—and with Valentine's Day approaching, maybe even write a love letter.
Speaking of Valentine's Day, check out some of Latta's printable V-Day cards below: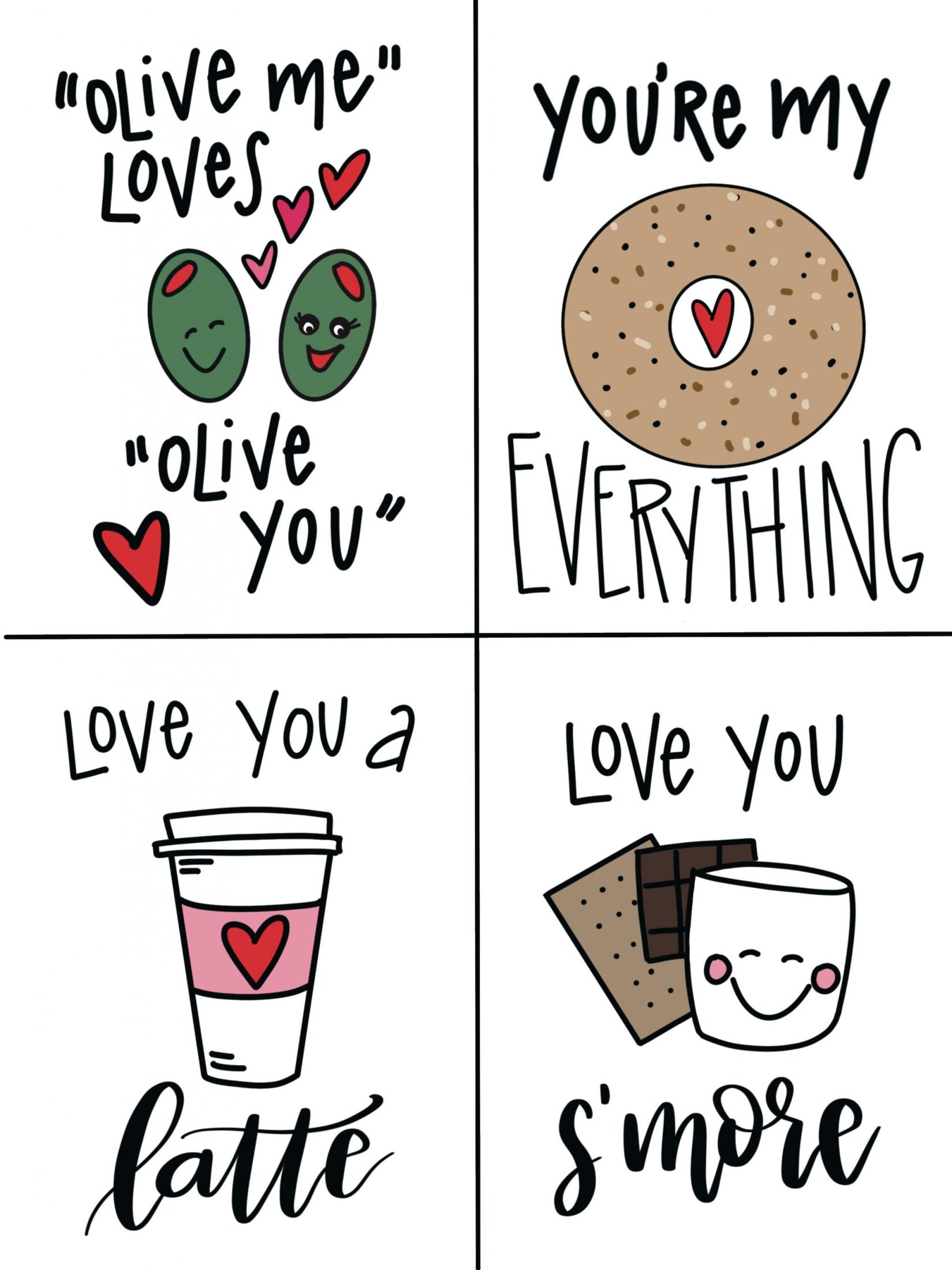 And here are a few practice sheets that will have you hand lettering like a pro in no time: