Music Review: Mowder Oyal Might Be One of the Most Baltimore Bands to Ever Baltimore
The unexpected supergroup's self-titled album fuses jazz, funk, hip-hop, and hardcore punk, plus a throughline nod to our hometown genre of Baltimore Club.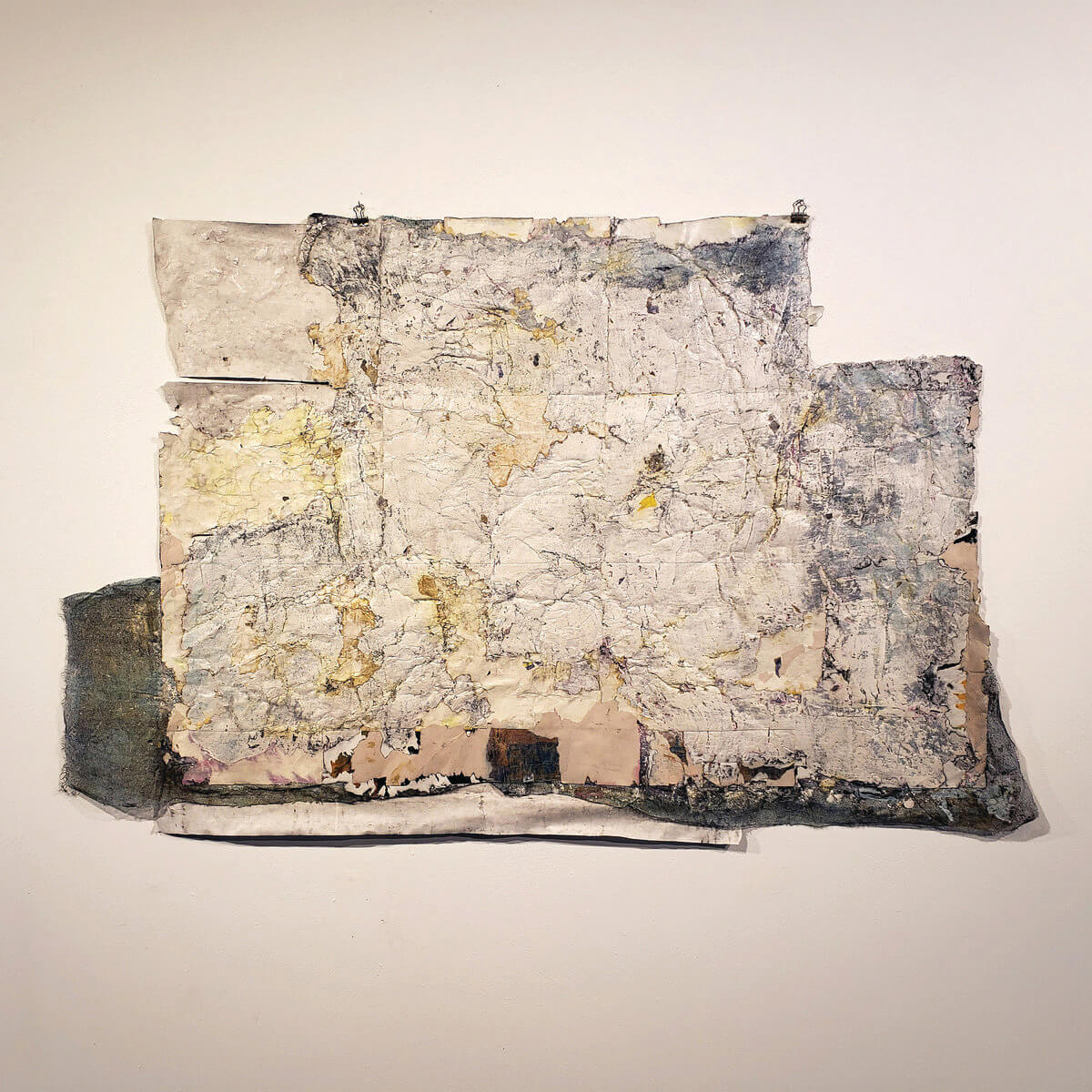 Our favorite new band in Baltimore might be one of the most Baltimore bands to ever Baltimore.
For starters, its name is a riff on the infamous accent of our city, with Mowder Oyal being the local pronunciation of that necessary automobile fluid (sound it out with us—motor oil).
And then the band is an unexpected supergroup of local artists, with musician/arts lawyer Adam Holofcener on guitar, Konjur Collective's Bashi Rose on drums, Mind On Fire's James Young on bassoon, and, on this self-titled debut album, photographer, multimedia artist, and Baltimore contributor SHAN Wallace on vocals. (After the record's release last fall, veteran rapper Eze Jackson stepped into her shoes with his solo and Soul Cannon work, plus powder-keg style, making him a match made in sonic heaven.)
And topping it all off, across eight tracks, the original group creates a singular sound that fuses free jazz, funk, and hip-hop with a hefty foundation of hardcore punk, plus a throughline nod to our hometown genre of Baltimore Club.
But in a twist on the digital nature of that iconic, late-'90s dance music, this is an all-acoustic affair. Wallace's potent vocals and oftentimes NSFW lyrics build and repeat in that trademark Baltimore looped, staccato, sample-like style, almost setting the fervent tempo like a marching band major for her talented bandmates. They follow outside the lines, riffing into cacophonous melodies fit for the mosh pit.
In a way, each track is an anthem for themes like body positivity, sexuality, or damning-the-man—and, always, across every inch, Baltimore.